Cubing China, Coconut Island Open 2017
When:
2017-08-06T00:00:00+08:00
2017-08-07T00:00:00+08:00
Where:
Haikou Youth Activity Center, Binhai Road, Longhua, Haikou, Hainan
No. 28
Binhai Ave.
Longhua District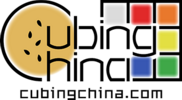 Information There is a limitation of 120 participants, based on a first-come-first-serve rule. For Chinese domestic participants, a completed registration is online registration plus prepaid registration fee. For oversea participants, if you can't pay the fee online, pls contact the delegate. Then we will make a reservation for you and you can pay the fee by cash on-the-site. Please check the competition website for registration and the other information.