This week we met with Mr. Jiao Zhiyuan, from Jinan, Shandong province. He's the chairman of a large construction company and has been living and working in Hainan for the past ten years.
Mr. Jiao also owns a horse ranch and stables on the edge of town so we went down to take a look around and gain further insight into life at a Haikou ranch.
Jiao Zhiyuan began horse riding at the age of 16 in his hometown of Jinan.

One day while he was at the horse track to watch a race, by chance he met a trainer. Mr Jiao told him that he wanted to learn to ride any luckily the trainer agreed to teach him for free.

After a month practising he was able to ride a horse on his own, and 6 months later he had mastered the skill of riding.

In 2012, he obtained the professional rider certificate.

After living in Hainan for a few years, he found that the equestrian market in Hainan was nonexistent, he decided to spend his own money to purchase 11 horses from overseas and send them to Hainan.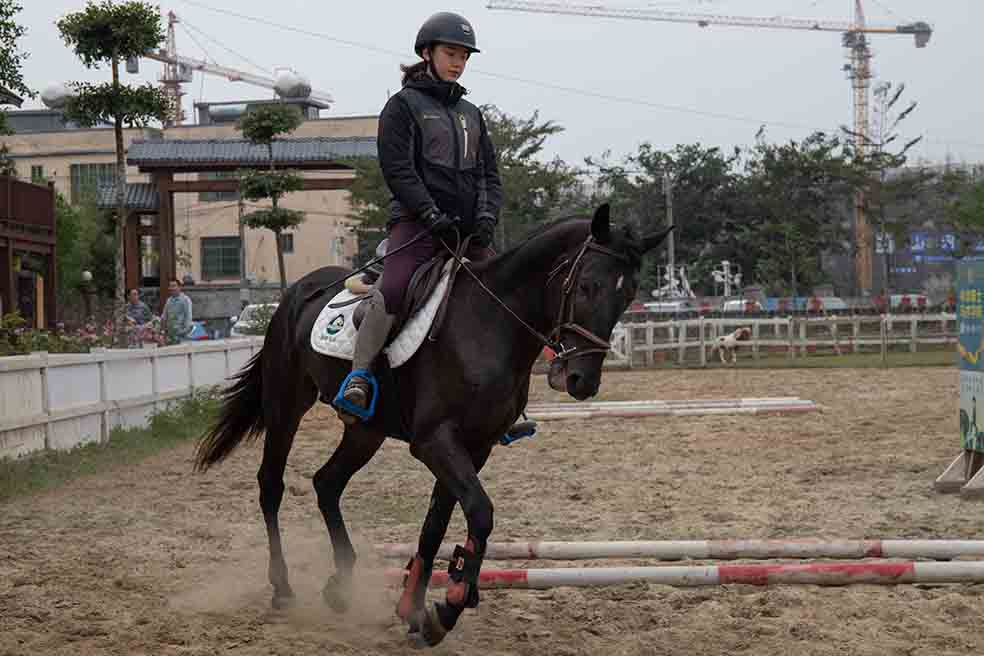 Originally, (up until 2018), the ranch was for self-use. Afterwards, he started to open up and a membership system was introduced.

Since opening, they have expanded to a second horse ranch in Haikou. One is in Mission Hills where there are 20 horses, the other one is in Dongzhi Manor, Xiuying District where there are 8 horses mainly for children.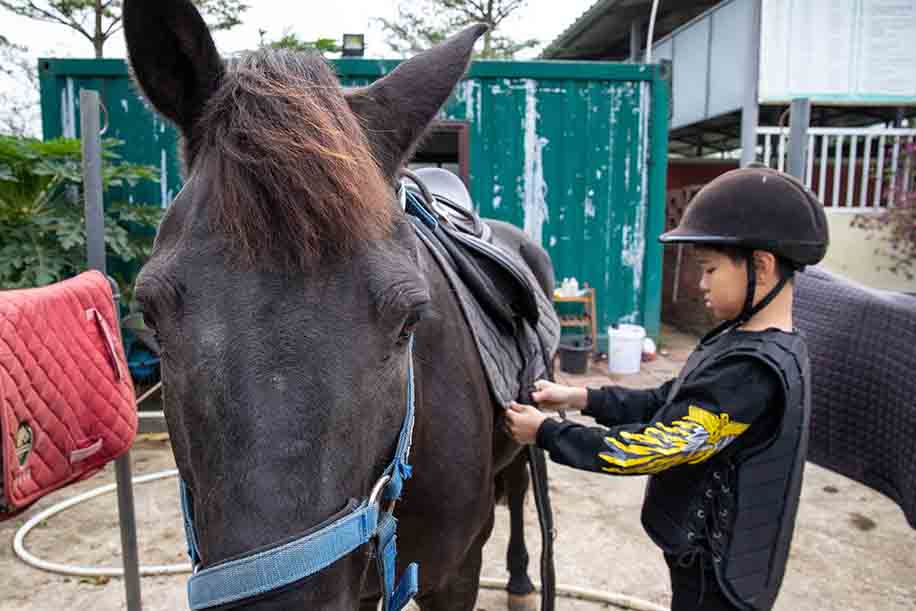 The ranch rents and sells equestrian equipment and has a hotel on site.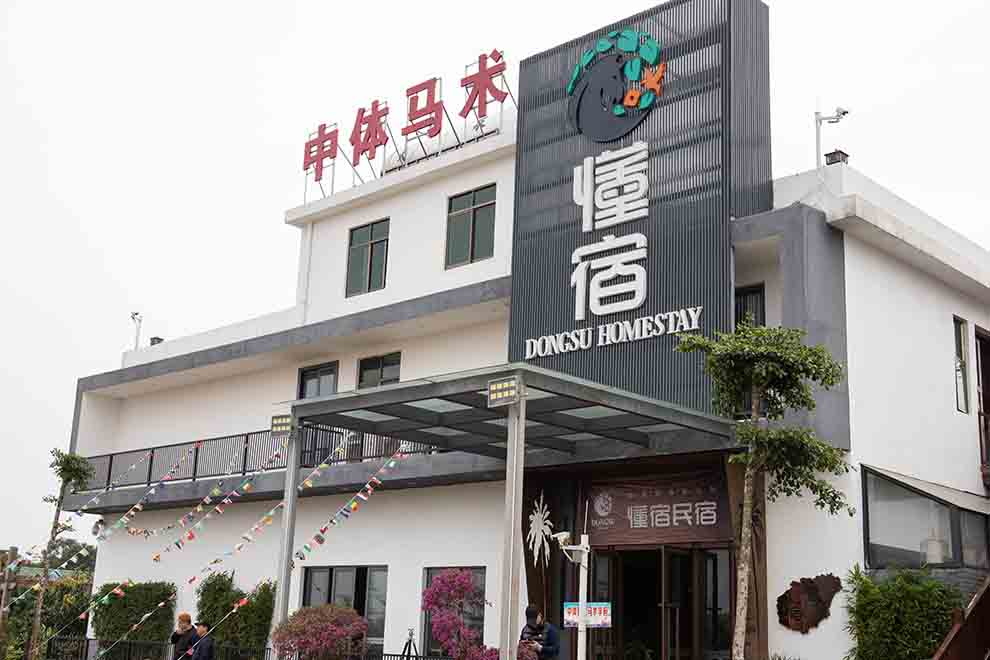 It has six professional coaches and holds a junior equestrian competition once each season.

Current breed of horses at the ranch includes an Akhar-teke horse from Turkmenistan, a thoroughbred, a Dutch warm-blooded, a half-blood horse from China and a Shetland pony from the UK which is really small and is the only one in Hainan at the moment.
Mr Jiao Zhiyuan tells us that training time is called a saddle hour and each saddle hour is 45 minutes. Novices just starting out can practice at most for two saddle hours a day.

In most cases, after 20 saddle hours of practice, most people can ride a horse by themselves.
Horse riding can train a person's character and strengthen their self-growth and courage. It can cultivate a person from the inside out and change their attitude to life.
Mr Jiao hopes that more people living in Hainan would come and enjoy horse riding, to feel the charm and enjoy the noble sport.
Future plans for the ranches include establishing a membership equestrian club and equestrian manor in Hainan.
If you are interested in Horse Riding you can contact Mr Jiao through Wechat: lubang77777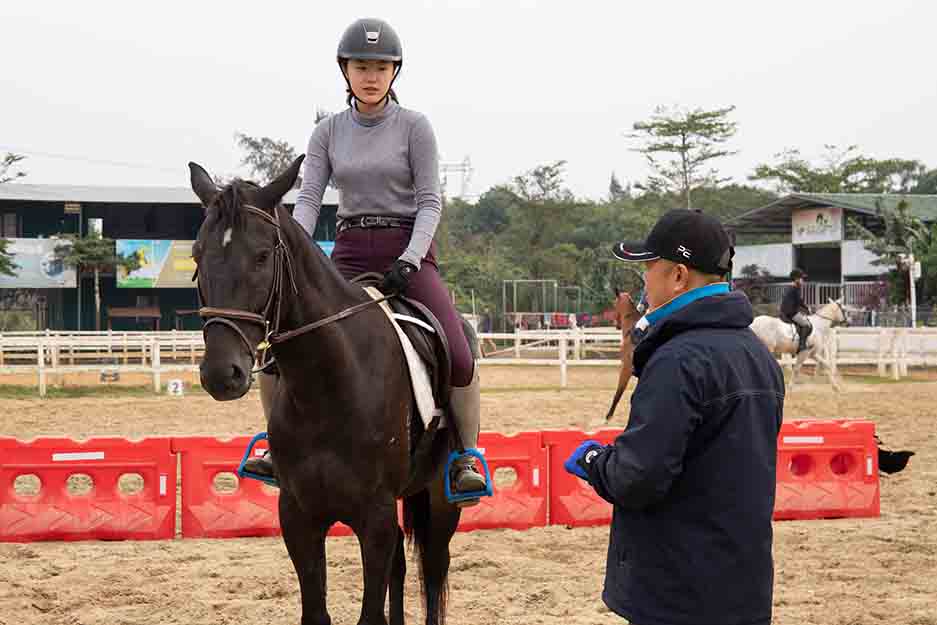 Related article: A day in the life: Mr Wu Mingju expert coconut carver in Old Town
Tropicalhainan.com launched it's official mini programme and WeChat account, scan the Qr code to keep up to date with news, sports, entertainment, travel, opinion and more.