Chef Jose Maria Sosa, Sirena, Shangri-La Haikou wine tasting & paring menu a huge success, and tropicalhainan.com was invited .....
Featuring modern décor amidst the backdrop of a stunning ocean view and boasting a large selection of fine wines from around the world, Sirena restaurant (located in the Shangri-La Hotel complex) is one of the finest restaurants in Haikou, and they are doing incredible things with their decidedly Mediterranean fare.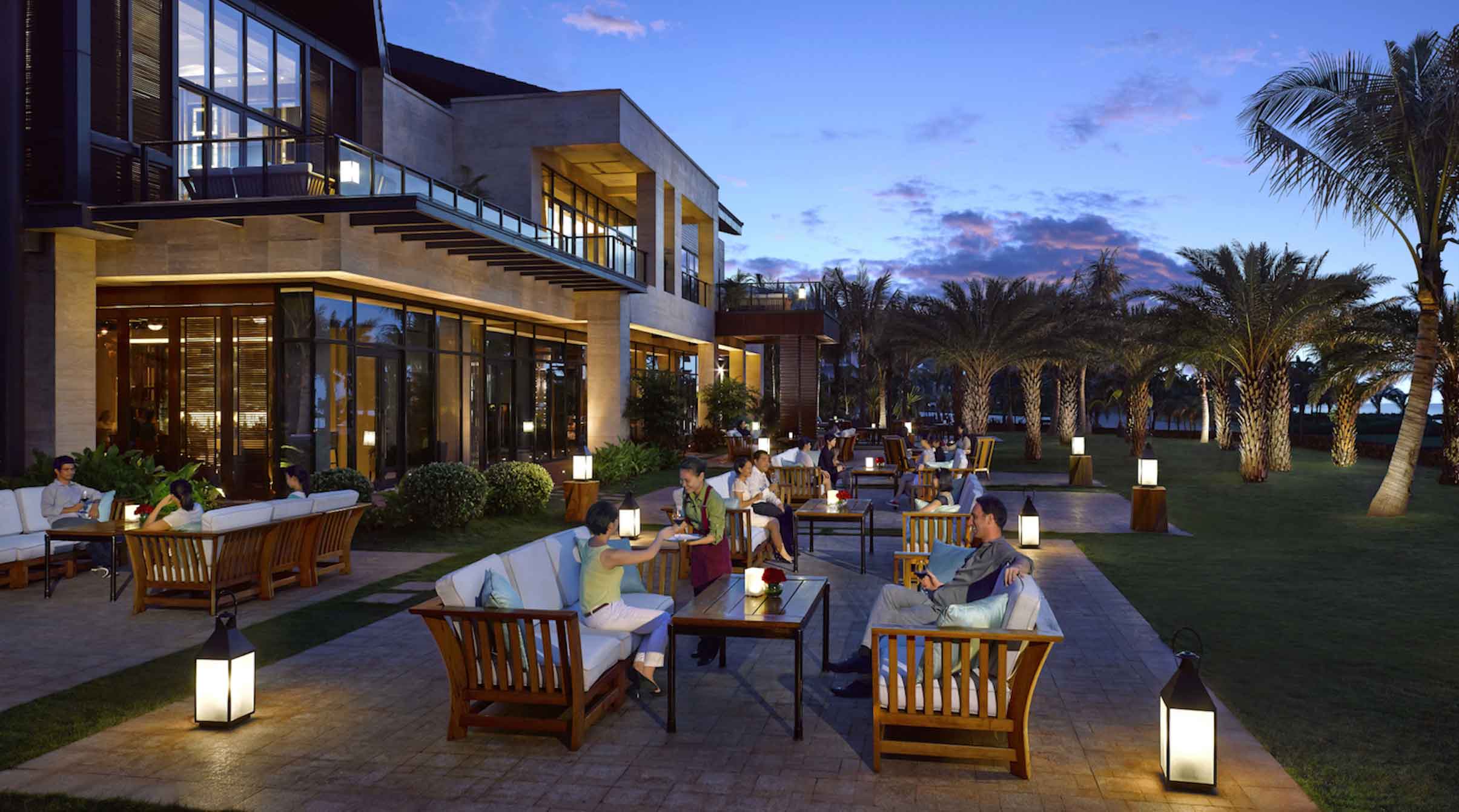 Mid-April this year my wife and I were fortunate to be invited for a wine tasting and paring menu, and were, for the most part, blown away.
The event began with a warm greeting by Mr. Maximilian Schwalbe, Executive Assistant Manager – Food & Beverage, a quick tour of the restaurant, including a peek into the kitchen; and then we were shown to the largest of the three dining halls. We were seated with a glass of Champagne, and after a short introduction from Mr. Schwalbe and Chef Jose Maria Sosa, we were off on a wine adventure through different regions of Argentina with our teacher for the day, Ms. Jiang Li.
As wine tastings go, this was a typical, albeit expertly handled affair. Essentially everything you'd expect from a wine tasting was in play: introductions to the vineyard (E.S. Vino) different regions, blind tastings, Q & A, and finally, a, "guess who" of different whites and reds.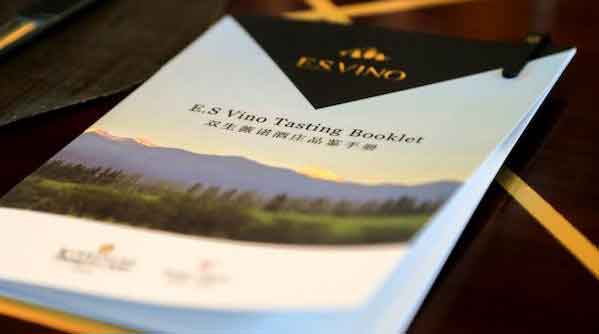 Coming out of the tasting, I felt I understood more about the wines of Argentina, which I have tried before, but have never gone in-depth with. My personal favourites were the White, 2014 E.S. Vino Torrontes, and Red, 2009, E.S. Vino Syrah, the former of which was not on the menu for the wine pairing dinner, but was nonetheless accommodated to us by Mr. Schwalbe.
After saying our goodbyes, we were shown to our table downstairs for the part of the evening I was most excited for, Chef Jose Maria Sosa's menu, and it did not disappoint.
The menu, comprised of 5 courses; each from a different area of the Mediterranean, was specially tailored by Chef Jose to pair with, and showcase the wines which had been introduced during the wine tasting. Unfortunately for the wine, our taste buds and hearts were usurped by Chef's excellent menu.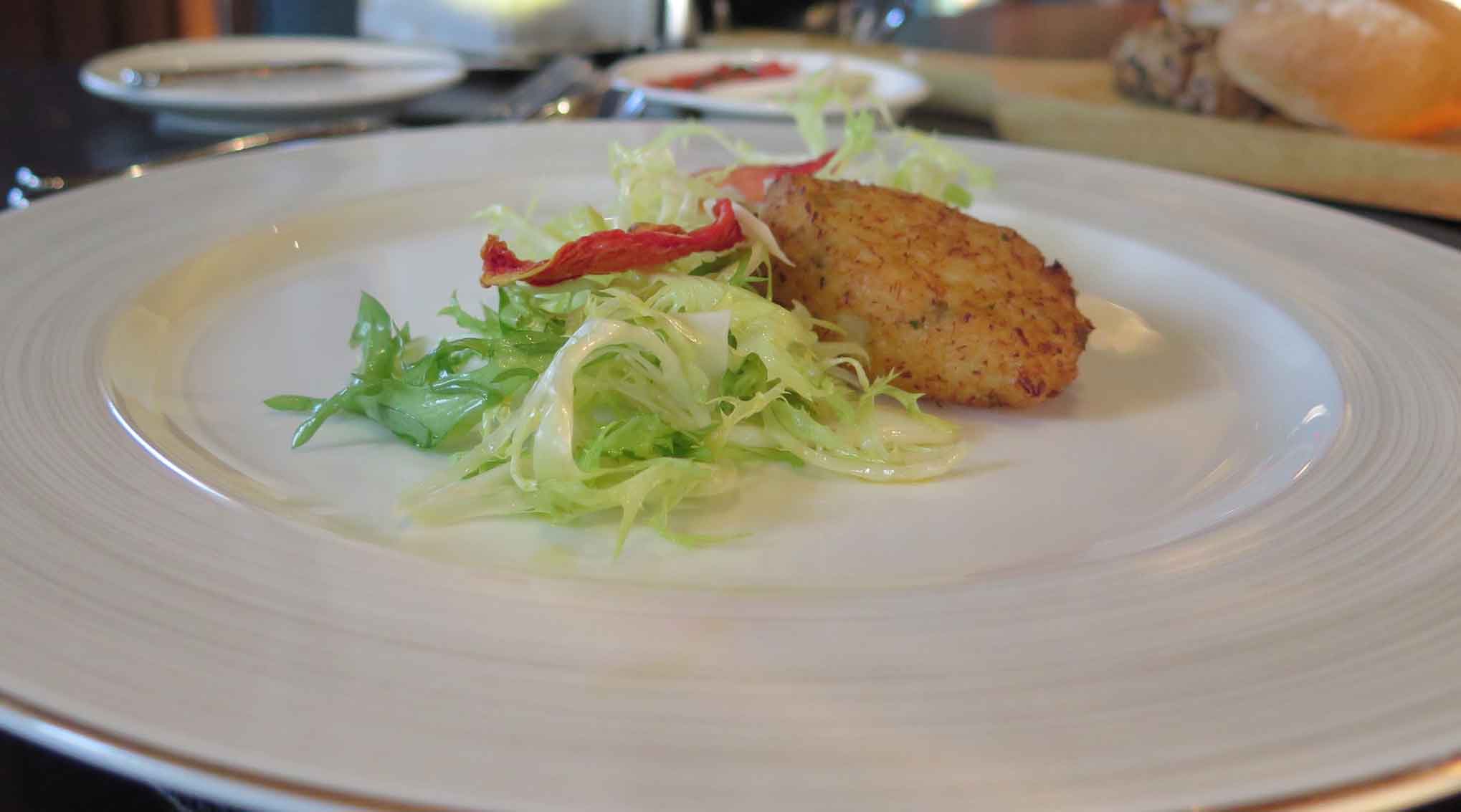 Our first, and favourite dish of the night, my wife and I unanimously agreed later, was a Cod Fritter with Escarole Salad, Dry Tomato and Passion fruit Vinaigrette. I can hardly put this dish into words! The cod fritter was cooked in such a way that it had two very unique and delicate textures going on simultaneously, those being the distinct crunch of the deep-fried outer shell, and the soft, almost foie gras-like smoothness of the fish; taken with the lightly-dressed passion fruit vinaigrette Escarole salad, the flavours were so finely balanced between bitter, sweet, savoury, and salty that it was actually hard to comprehend that I was eating this in…….. well, Haikou. Not to over enthuse, but I wouldn't be surprised to find a dish this precise in a Michelin-starred establishment.
Chef Jose told me later that he learned a version of the dish in Barcelona.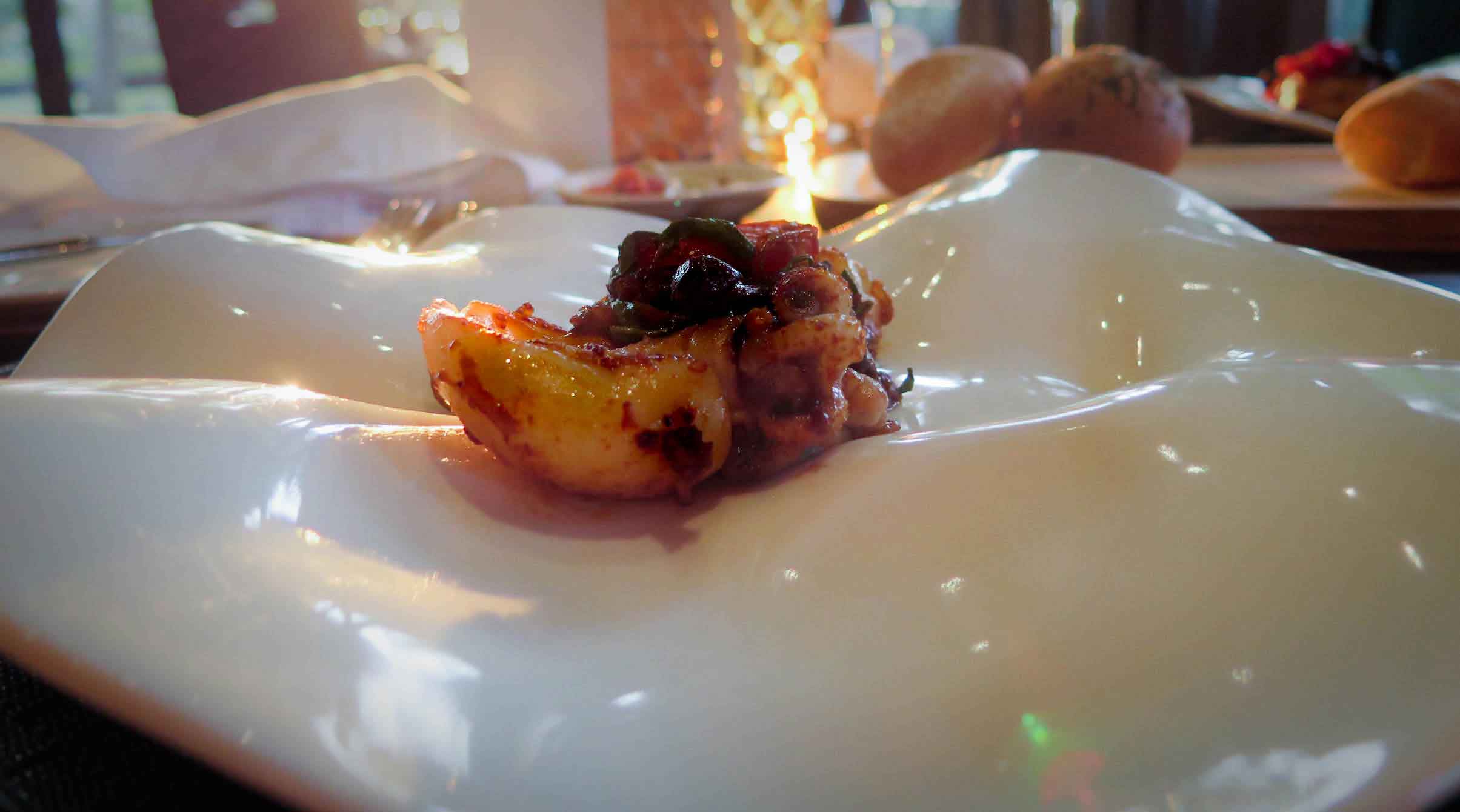 The second dish, Sautéed Baby Squid with Mushrooms, Caramelized Onion, Arugula, was a literal bittersweet affair.
Squid can be a dangerous thing to cook, over cooked and it tastes like rubber boots, under cooked and it just tastes…weird, however, none of the above applied to this dish. The squid was perfectly cooked and was a perfect palate stabilizer for the peppery and slightly bitter arugula, and the sweetness of the caramelized onion. Excellent.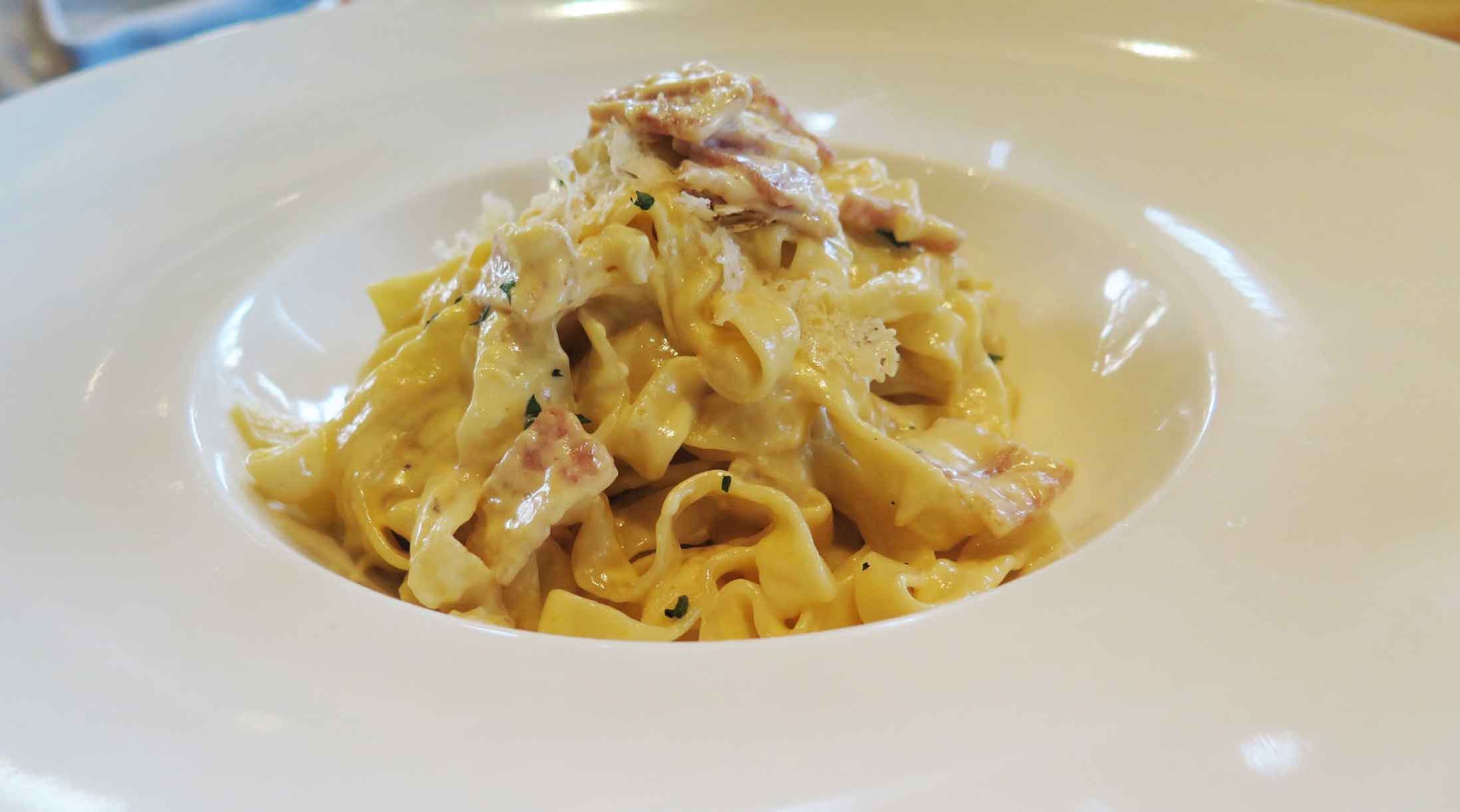 Next up on the menu (and my only mini issue), was the Homemade Tagliatelle alla Carbonara. This was a great carbonara, great presentation, and the homemade tagliatelle pasta was especially excellent, but it was however just a really great carbonara and had none of the excitement or the, "I can't believe how amazing this is!" moments of the preceding dishes. It was also far too heavy for a mid-menu dish, especially with the steak just around the corner.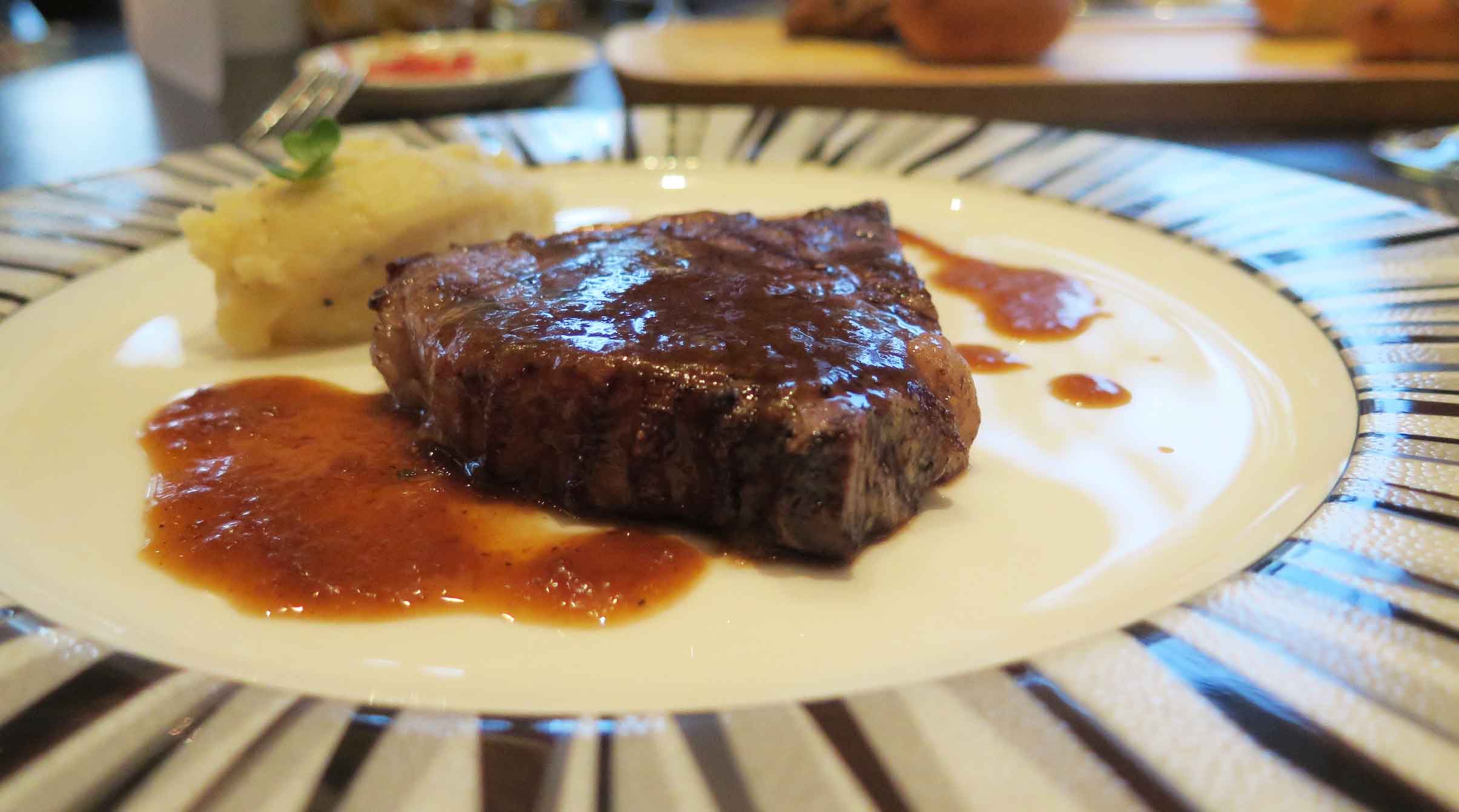 Around the corner we went and there was the steak, Grilled Rib Eye with Mashed Potatoes, Truffle Oil and Pepper Sauce. The wow factor for me here were the potatoes, they were insanely good. I have had the great pleasure of sampling the Signature Robuchon Mashed Potatoes at L'Atelier in Hong Kong, and all I can say is that Sirena does mashed potatoes almost, if not as well as the aforementioned 3 Michelin-starred establishment. The potatoes were perfectly soft, with an almost pillowy texture accentuated by tiny chunks of potato in every bite. The texture and taste, buttery, pungent, and truffle-y caught me by complete surprise. The only problem I had with the potatoes was that I couldn't have more. Seriously good!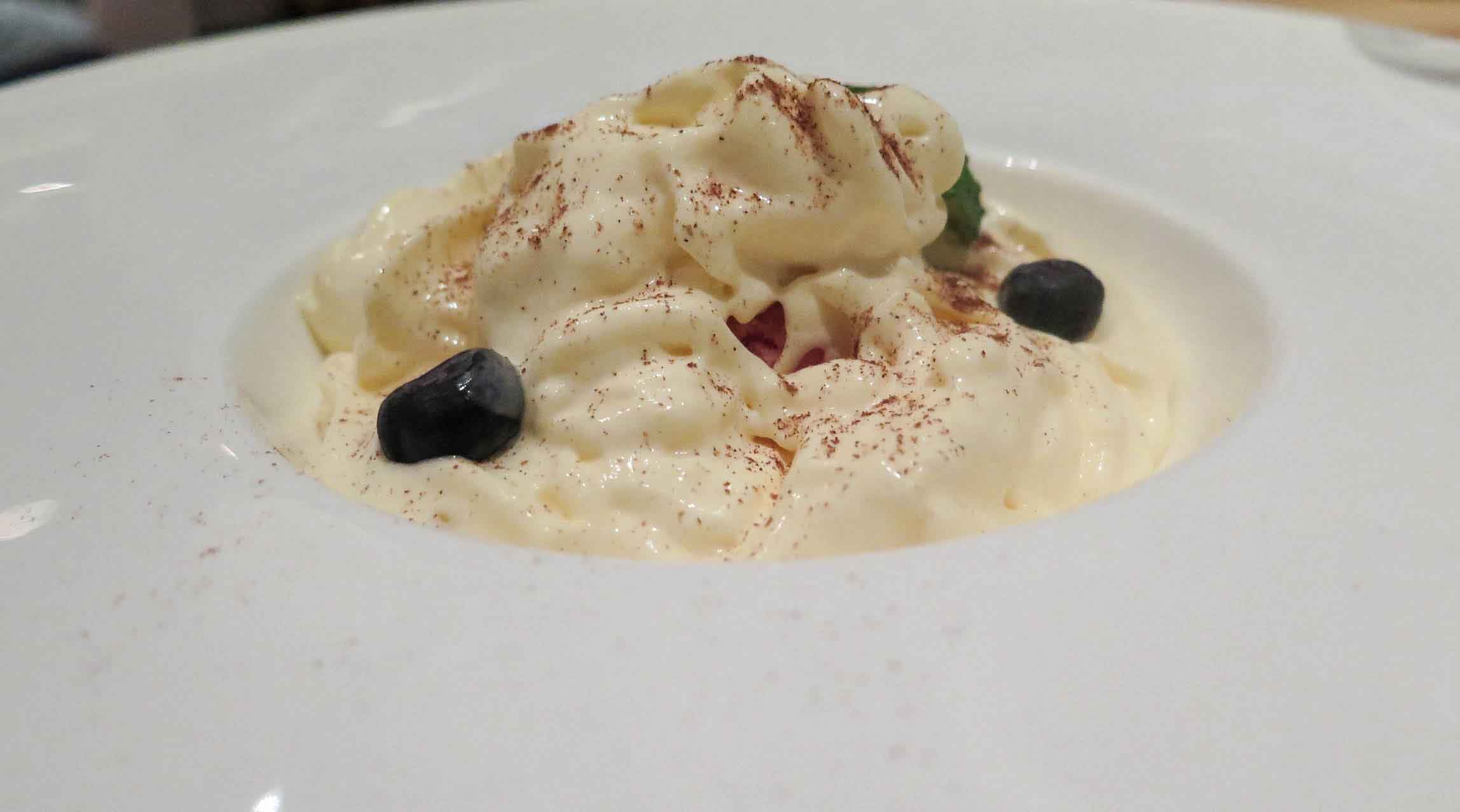 Last up was the Crème Brulee foam with Blood Orange Ice Cream and Stewed Mango, and what a dessert it was. The dish is deceptive, you can't see the ice cream through the crème brulee foam. I wasn't even paying attention to the dish when I had my first bite, which actually helped in the surprise department when two different textures, flavours, and, most importantly, temperatures hit my tongue. The difference in temperature was immediate and extremely pleasing, followed by the excellent balance between sweet and citrus and the crème brulee itself. It is important to note that this crème brulee looks nothing like the classic French dish, but tastes exactly the same, as a result, the chef has carte blanche to create 'WOW" factor, and that it did.
After the plates were taken away, we had a moment to chat with the chef before heading out, back into the real world. Many times in the past, having had a wonderful menu excellently prepared, walking out of the restaurant ….. everything seemed surreal. Walking out of Serina was exactly that, and it got me to thinking: if this is what is happening with cuisine in Haikou, if a person can have an experience akin to one you'd have dining in Hong Kong, Shanghai, Tokyo, Paris, then Haikou is on the fast track to becoming a hit in culinary circles. My experience at Sirena, both in terms of food and their excellent and English-speaking wait staff was world class.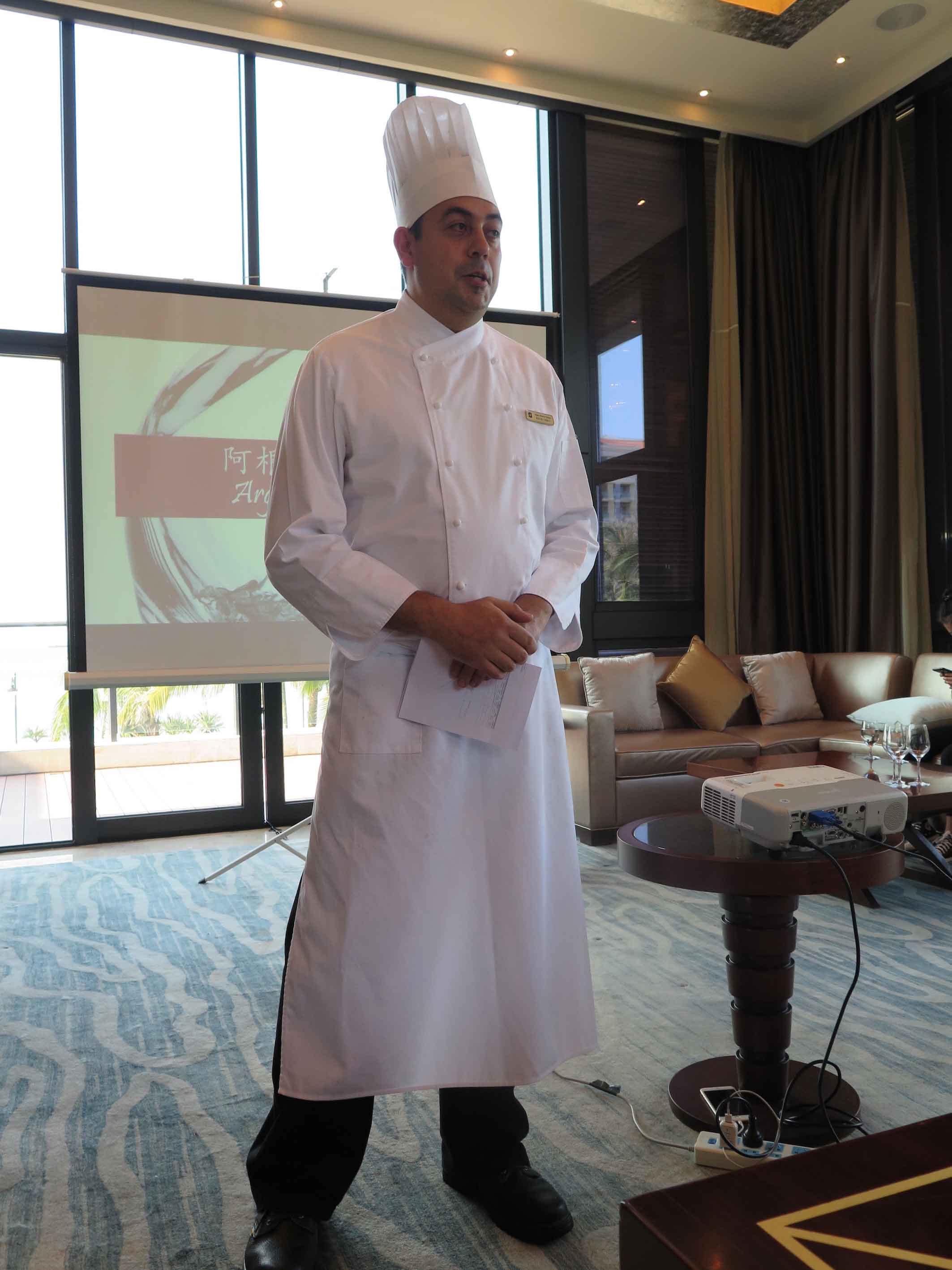 Note:
Chef Jose Maria Sosa is currently in the process of building a new menu, which is expected to debut in May. The current menu is a mix of his own, and past chef's creations.
Chef Jose Maria Sosa, Sirena restaurant, in the Shangri-La Hotel complex Haikou.