Dec 23rd, The 2017 Hainan Island Overseas Business Elite Summit held in new HNA building, Haikou
Dec 23rd, The 2017 Hainan Island Overseas Business Elite Summit was held in the new HNA Building in Guoxing Avenue, Haikou which saw the establishment of the Hainan Overseas Chinese and Foreign Talents Alliance.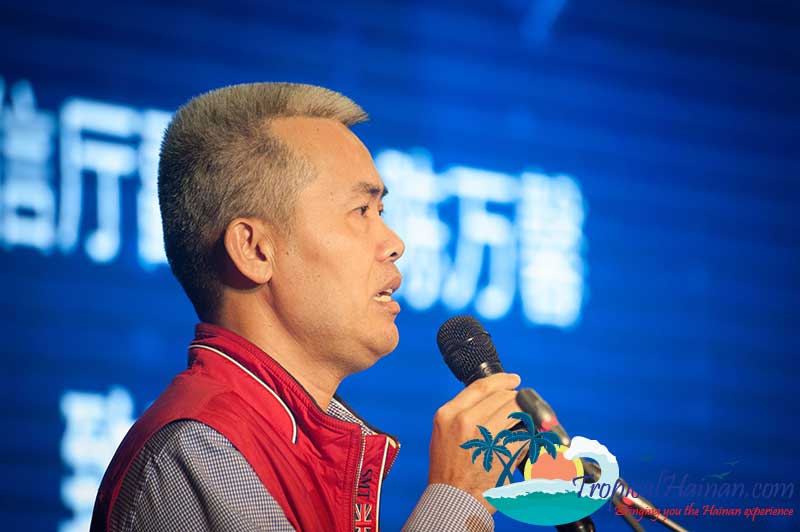 Party Secretary Chen Wan Xin, Deputy Director of Hainan Provincial Industry & information Technology Department
Attended by more than 700 representatives and leaders from Hainan Provincial departments, major institutions of higher learning in the province, experts and scholars from think tanks, business parks and representatives of local innovation and business start-ups, the aim of the summit was to connect top overseas Hainanese business talents with Hainan government resources and projects to develop a Hainan Internet industry platform for investment and entrepreneurship.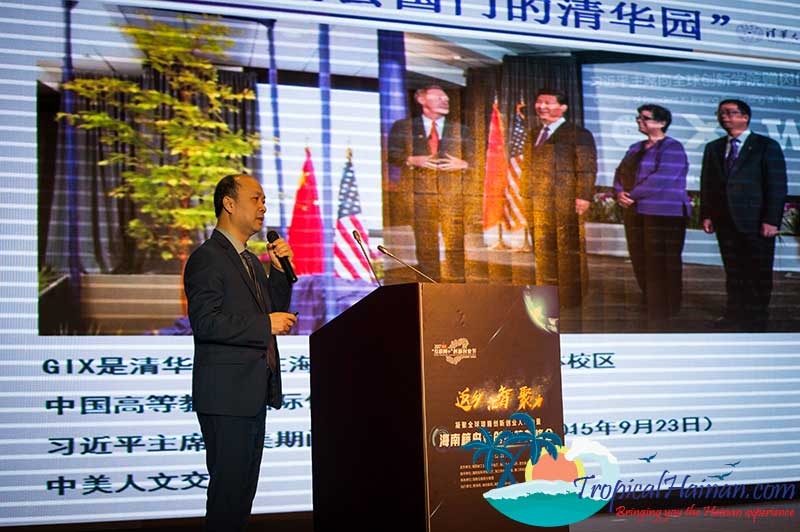 Keynote speaker Xu Bin, Tsinghua University VP of Global Innovation
The summit was one of the major activities of The 2017 Hainan Internet + Innovation & Entrepreneurship Festival and attracted representatives from overseas Chinese in the United States, Australia, Japan, Malaysia as well as leaders in the field of high-tech Internet in Hong Kong, Beijing, Shanghai, Guangzhou, Shenzhen, Hangzhou and Chengdu.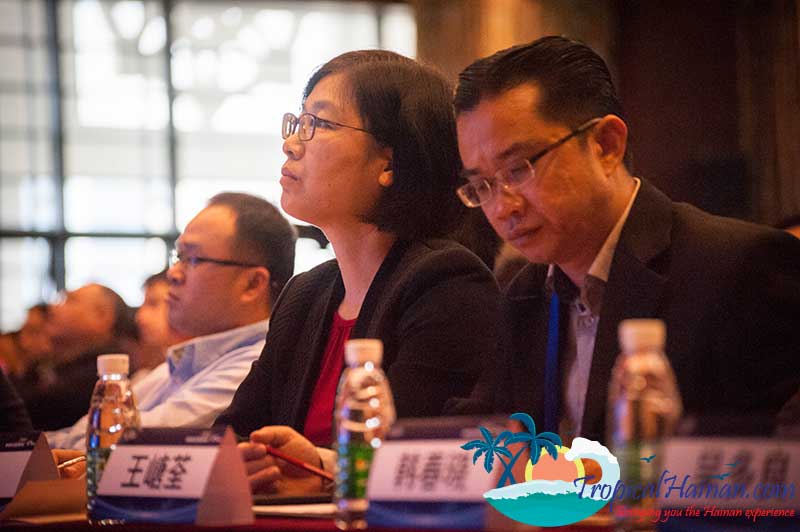 Keynote speeches addressing issues on intellectual property in Hainan's Internet industry, cultivating local talent, perusing a global perspective and attracting top talent and investment to Hainan was followed by a roundtable dialogue, investment exchange and media questions.
Hainan Island, China's only tropical island province, strategically located in the South China Sea is being promoted as an ideal base of operations with access to not only the Chinese but all of the South East Asian market. With up to 60% tropical rain-forest coverage, beautiful beaches and an unspoiled natural landscape, coupled with a lack of traditional heavy industry and production of other major provinces in China, Hainan Island and in particular the capital city Haikou, is regarded as one of the most livable cities in China.
Along with visa policies encouraging investment and start-ups being issued to more than 50 countries worldwide, a series of incubation parks located around the island offer financial / tax incentives, innovation funds and coaching & mentoring programs to provide a better understanding of the Chinese market. Other incentives include low cost accommodation for staff and office space and hardware facilities.
For more information contact business@tropicalhainan.com
(c) Copyright tropicalhainan.com all rights reserved, images or text may not be copied in part or full without express permission in writing.