FC Barcelona Summer training camp returns to Haikou
FC Barcelona Summer training camp returns to Haikou.
Chance for young footballers to experience authentic Barca-style AND to train in the club's original school in Barcelona
Legendary football club FC Barcelona (FCB) is holding a summer camp at its Mission Hills Haikou Football School, giving young footballers from Hong Kong and China the chance to enjoy an intense week of high-quality coaching and get a taste of what it feels like to play for one of the most successful and best loved football clubs in the world.
FC Barcelona is renowned for its fluid style of play and its dedication to youth sports. The summer training camp takes place in Hainan Province at Barça Academy Pro Haikou, the first FCB football school outside of Spain to be fully managed by FC Barcelona. Staffed by Barça coaches, the state-of-the-art FCB training facility is part of Mission Hills' stunning Football Headquarters, which is also an official training ground of the Chinese national teams.
Aspiring footballers who attend the Haikou training camp will enjoy professional football skills training based on Barça methodology and instruction in the club's all-important values: respect, effort, ambition, teamwork and humility. They will follow the same training methods as stars like Lionel Messi, Andres Iniesta and Gerard Pique, who came through the Barça Academies programme from a very young age.
"This is an incredible opportunity for young footballers to nurture their talent and make friends while they learn important lessons that they can apply in football and in life. All of us at Barça Academy Pro Haikou are honored to have the opportunity to help the footballing stars of tomorrow follow their dreams," said Jordi Camps, Head of Business Development APAC.
Keen footballers aged between 6 and 16 year old are invited to now register for the Barça Academy Pro summer camp at Mission Hills Haikou, either as individuals or a team. Attendees can stay at either the 5-star Mission Hills Haikou Hotel or the Hainan Overseas Chinese Middle School dormitory or, alternatively, stay at their own accommodations. The summer training camp will be held in three phases over three weeks:
• Football Training Camp Week One (July 29 – Aug. 3):
(now accepting individual and team registration)
• Football Training Camp Week Two (Aug. 5 – Aug. 10) (now accepting individual and team registration)
• Football Training Camp + Championship Week Three (Aug. 12 – Aug. 17)
(now accepting team registration only, 8-12 people)
At the conclusion of the summer programme, the FC Barcelona coaches will select three outstanding players (one in each phase) to attend the original Barça Escola in Barcelona for a week of extra training. They will also select three lucky players of each phase to receive a Barça jersey autographed by the current team, and three players for complimentary tuition for a semester of training at the Haikou academy.
For more information, registration and convenient payment options, parents or coaches can contact Coach Li at the Barça Academy Pro hotline: +86 898-68683888.
FC Barcelona is very active in the development of football around the world, with 42 overseas football schools providing training based on the club's methodology and values. Last year, nearly 500 children experienced authentic FC Barcelona youth training at the Barça Academy Pro Haikou Football School's summer and winter training camps.
FCB's youth academy and professional training programmes are recognized as world-leading. The club holds the record for the most players with Ballon d'Or awards, with eleven, and the most FIFA World Player of the Year awards, with seven.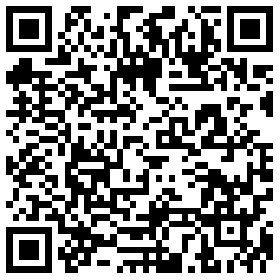 Scan QR code to access Wechat official page of the summer camp (in Simplified Chinese only)
For more information, please contact:
Fleishman Hillard: Hong Kong
Ruby Yeung
+852 2586 7872
ruby.yeung@fleishman.com
Dayvic Leung
+852 2586 7873
dayvic.leung@fleishman.com