Fourth TFWA China's Century Conference Sanya, Hainan from the 5-7 March 2019
Fourth TFWA China's Century Conference Sanya, Hainan from the 5-7 March 2019
TFWA has confirmed that the fourth TFWA China's Century Conference will take place on the island of Hainan, China from the 5-7 March 2019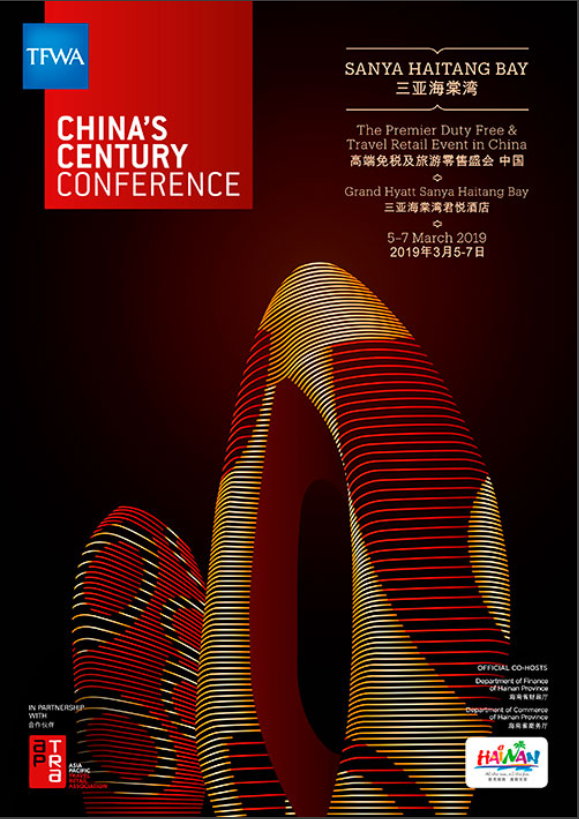 HAINAN TOURISM JUMPS 50% IN 2017
As reported by TRBusiness, inbound tourism to Hainan jumped by 50% to 1.1m in 2017, with growth in total tourism revenue (+21%) outpacing that of tourist numbers (+12%).
Sales in Hainan's two duty free shops (Haikou and Sanya) reached RMB450m ($71m) during the April's Spring Festival holiday, an increase of +25% compared to last year, as stated by the provincial tourism development commission's Visit Hainan Portal.
The two shops received 99,000 customers, according to Haikou Customs, up +32% on last year, with sales of cosmetics, accessories and clothes topping RMB300m ($47m) and comprising 70% of the total.
China Duty Free Group operates at the Haitang Bay Sanya International Duty Free Shopping Complex, while HNA Group has a foothold at Haikou Meilan International Airport.
The conference, organised in partnership with APTRA, will be held at the Grand Hyatt Sanya Haitang Bay hotel.
For opportunities to sponsor the TFWA China's Century Conference, please contact i.regnier@tfwa.com