Free lecture series, December 1st: The Hainan Free Trade Port
You are invited to attend a lecture by international experts David Chon and Professor Dipak Abhyankar on the subject of the Hainan Free Trade Port, Sunday December 1st at 7:30 At Chimac and Pub, Guomao.
Address 2F, 20 Yusha road Longhua District Haikou Hainan China, 海南省海口市龙华区玉沙路20号国贸经典二楼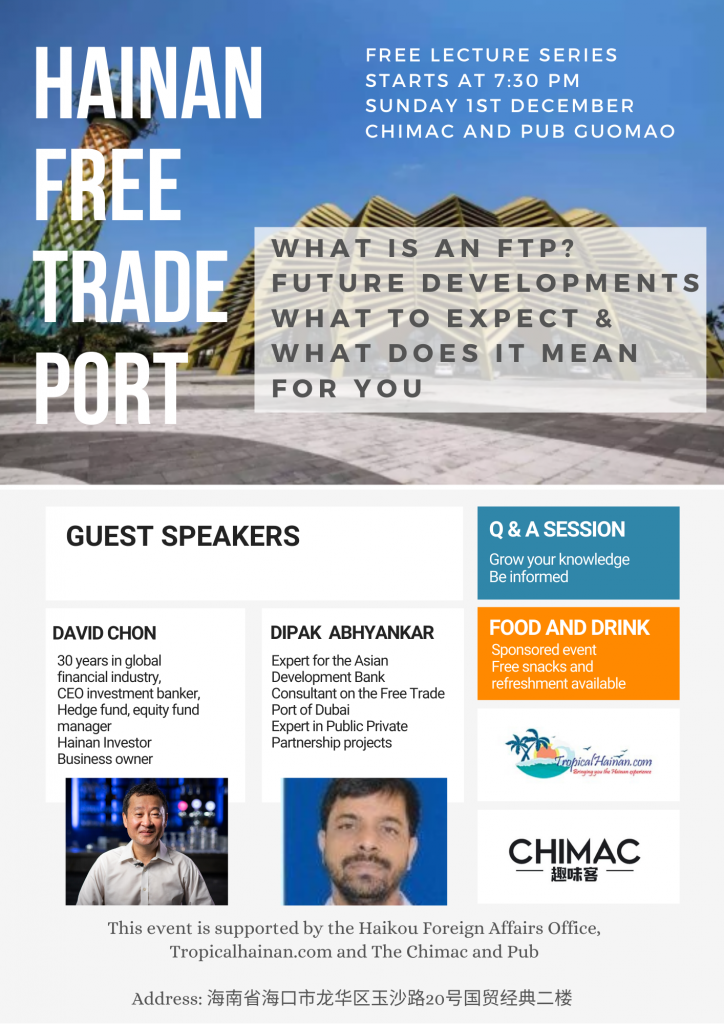 Free Trade Zones are not a modern idea or concept, the first documented FTZ can be traced back to the Greek island of Delos in 166 BCE.
They are a class of special economic zone, a geographic area where goods may be landed, stored, handled, manufactured, or reconfigured and re-exported under specific customs regulation and generally not subject to customs duty and are generally organized around major seaports and international airports.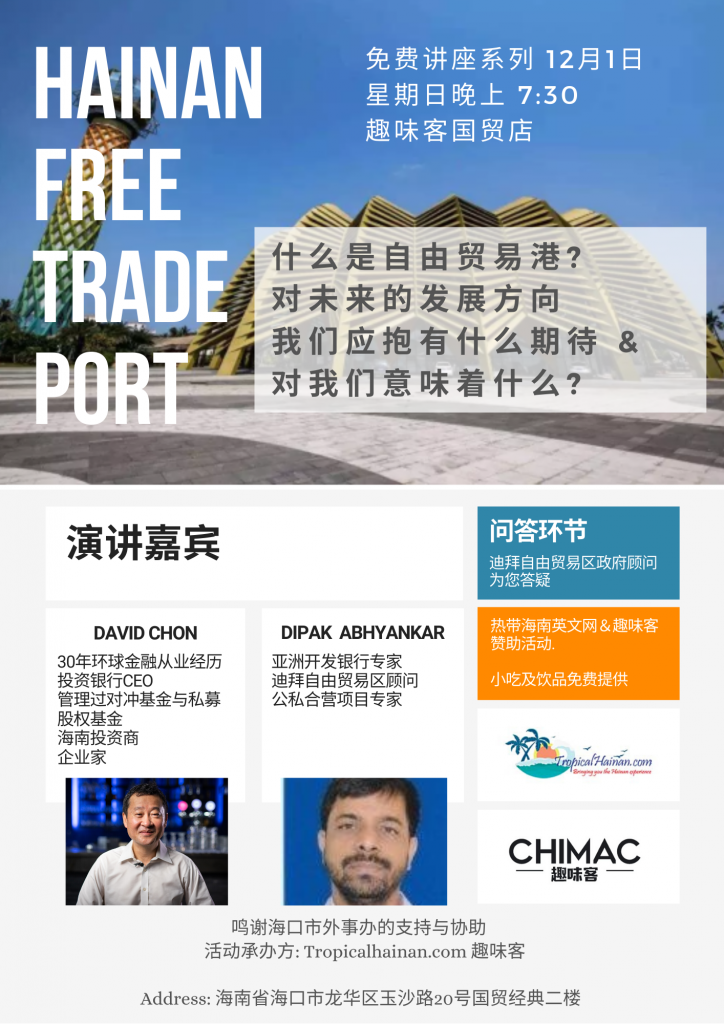 The development of the Hainan Free Trade Port has been making headlines all around the world recently, and while the concept is not new, people still have many questions as to what it all means.
How do you develop a Free Trade Port?
What are the benefits of a Free Trade Port?
What can we expect to see over the next few years as the Hainan Free Trade Port develops?
What opportunities can we expect from a Free Trade Port and what (if anything) does it mean for you?
If you have questions about the Hainan Free Trade Port and would like to learn more, feel free to join us next Sunday for what's sure to be a great social and networking event.
This is a free event supported by the Haikou Foreign Affairs Office, tropicalhainan.com and The Chimac and Pub. Refreshments will be provided.
Related Article: State Council approves 18 ministries and commissions to authorize Hainan to pilot national free trade zone policies