The Haikou Guide: A Foreigner's Perspective Oct 2015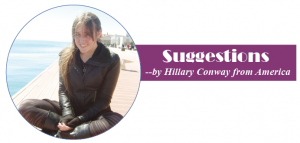 I have lived in Haikou for about 6 weeks now, and it is already one my favorite cities that I have ever lived in. The people are friendly, the cost of living is low, the food is excellent, and the air quality is very good by Chinese standards.
And while I don't know anything about city management in general, Haikou strikes me as very well run. The bus system makes transportation easy (except during rush hour), the parks are clean and well-maintained, and the bicycle rental network appears to be very extensive. I am especially impressed by the fact that traffic is able to coexist with the widespread construction which is occurring on Haikou's roads.
Because things are already well-run and because I have no experience in city management, I am not sure how my advice could be of any value. However, because I have been asked to make some suggestions, I will do my best: it occurs to me that Haikou has many billboards and signs which feature messages of patriotism and neighborliness. I appreciate these announcements because they foster harmony and create a sense of welcome, but it occurs to me that some of this space might be used for more specific public service announcements.
For example, in other cities of the region, I have seen and heard countless announcements about how to fight Dengue Fever, but I feel that in Haikou this information, or information about containing other contagious diseases, could be more widespread. Electronic signs and audio announcements might also be used to convey other, more rapidly changing information, like air quality. I check the air quality every day to decide when to exercise, but I have to go on the internet to do this, and I worry this might not be as easy for people who do not use the internet.
I hope that these small recommendations will be of some use, but either way I trust in the Haikou city government to continue improving what is already a great city.  I am ever so excited to be living in Haikou and am particularly grateful that my students this year are so enthusiastic and eager to learn.  Their education differs slightly from my own personal high school experience, but one of the most striking differences that I've come across is where volunteer work is concerned.
My community in northern Delaware puts a great deal of importance on volunteering, and indeed, most students and adults that I know volunteer in some form.  Opportunities are vast and varied – some options include mentoring children with learning disabilities, training seeing-eye dogs, interpreting at local museums, interning at hospitals, serving food at soup kitchens, and building low-income housing.  Almost all high school students participate in at least one volunteer program and indeed, many schools offer credits towards graduation for a certain number of volunteer hours contributed.
 
In college, I volunteered to teach English at the local Latin American Community Center during a time where I had no idea what I wanted to do post-graduation. In the process of discovering my own talents and interests, I was also giving back by helping other members of my community improve their English skills.  While there, I found that I really enjoyed teaching and had a bit of a knack for it, leading me to pursue teaching ESL full-time.
 
With the city's oversight, schools and volunteer organizations connect for their mutual benefit.  Students are able to test out their interests before committing many years of study or work to that field, and volunteer organizations find eager helping hands.  These volunteer programs are well published and easy to find – a quick Internet search will procure all the details and contact information needed to get involved.  This accessibility plays a large part in the volunteer organizations' success.
 
Volunteer work is not a one-time event; it is a commitment to a cause that you find important.  Volunteering is about appreciating your community and doing what you can to improve it in some way, no matter how small.  By encouraging charitable causes to open themselves up to volunteers and helping potential volunteers find those causes they hold most dear, I am confident that Haikou's community will become stronger and more close-knit.

My suggested proposals are all about improving every day life for foreigners living, working and traveling to Haikou:
A website or downloadable bus route app that includes maps in English.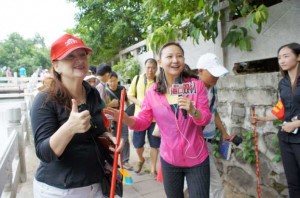 Free Wi-Fi on all Haikou busses. Bus #19 has free Wi-Fi. Increased use of public transportation will ease the traffic jams.
Bus stop signage include a map of the route
Kiosks at all entry points of Hainan: Train, Bus, Ferry, Airport staffed by English speakers with maps of Haikou, Hainan in English and copies of the latest Haikou Guide
Better distribution of the Haikou Guide to foreign residents.
Emergency notifications in English sent to social media such as WeChat (i.e. typhoon updates, power outages)
International school for families with children who do not speak Chinese
English training for emergency response teams, call lines, PSB personnel.
An annual Festival of Nations held at the Hainan Provincial Museum involving foreign expats living in Haikou to showcase the diversity of the foreign population of Haikou.