Haikou is Richly Adorned with Bougainvillea – Still Worth a Visit!
2016 has seen the first Hainan International Tourism Island bougainvillea flower exhibition carried out in the unity of three parks - Evergreen, Binhai, and Century. Although the official show is now over, and was a great success during Spring Festival especially (see other articles in this issue of the Haikou Guide), we would like to invite you all, visitors and our regular readers who are local residents and foreign friends, to visit the parks and see the beautiful floral displays still on offer.
The main exhibition area of the 2016 event is inside Binhai park. The exhibition collected nearly a hundred different species of bougainvilleas in 49,000 in pots, in bloom for all to see. You can enjoy a stroll amongst the flowers, or take your bike and go for a ride with friends. Evergreen Park and Century Park are equally worth a visit too! This is the first time that Hainan has held such a grand exhibition to introduce bougainvilleas to the people. Given that Hainan has a superior ecological environment and suitable climate for the floriculture industry, this exhibition has served as an opportunity to attract more businesses to invest in Hainan. In addition, the exhibition has contributed to improve the image of the city, demonstrating that Haikou is a beautiful coastal city.
Edited & Translated By Wang Fen/Modified by Glyn David       Source: China Daily
Haikou booms with blossoms of Bougainvillea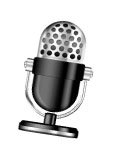 --- Written by Han Bin
Director of Haikou Foreign Affairs Office
Editor-in-chief of the Haikou Guide
City dwellers in Haikou and visitors from outside the city might have found that in the past months Haikou has been richly adorned with splendid bougainvillea flowers. Displayed in many of the main streets, parks, living quarters and even school campuses, the charms of this wonderful plant attracts immediate attention and adds lustre to the entire city.
The First Bougainvillea Exhibition of Hainan International Tourism Island was held in Binhai Park, in Haikou's city centre, from February 1st to April 15th, with more than 100 species with different colours and shapes from all over the world on show. The first days of the exhibition coincided with the Chinese New Year's holiday. More than 500 thousand people made visited during the 75-day-long exhibition giddy with applause and admiration.
It is reported that Haikou received 3.16 million tourists from home and abroad in the first quarter of 2016, which registered a 9.5% increase over the same period last year. Meanwhile, tourism revenue reached 4.4 billion RMB, recording a remarkable growth of 25% in comparison with the first quarter of 2015. While there might be other factors contributing to the phenomenal development of Haikou's tourism in recent months, the cultivation and exhibition of bougainvilleas does play its due role. As a recent survey reveals, 35% of the visitors to Haikou show interest in bougainvilleas and 90% of those
who have turned up in the Exhibition are ecstatic with satisfaction and appreciation.
Bougainvilleas are known to originate in South American countries like Brazil, Argentine and Peru. It was introduced and transplanted in many cities in South China in the1950s. Due to its adaptability to the local weather and soil, bougainvilleas grow fast and last long. The flowers soon became so popular locally that they can now be seen in neighborhood backyards and apartment balconies, it is also often used to dress up city parks and holiday resorts. Many cities such as Xiamen in Fujian, Shenzhen and Zhuhai in Guangdong, Beihai and Wuzhou in Guangxi, Pingdong in Taiwan and Naha in Japan, etc. have chosen bougainvilleas as their iconic city flower.
Perhaps, what is most meritorious is the good character that bougainvilleas are believed to be endowed with. Being passionate and enthusiastic, energetic and dynamic, natural and unpretentious and modest and open-minded, they deserve praise for their virtuous nature. As Haikou is going all out to become a "Dual-Making city" (i.e. making Haikou a national standard civilized and healthy city) by the end of 2017, the city government calls on all its staff and citizens to nurture the so-called "Spirit of the Bougainvilleas" to keep working hard to make Haikou live up to its the expectations placed on it, stay hospitable to turn Haikou into a international tourist destination, and remain committed to build a harmonious and livable community. 
We look forward to the flourishing of the bougainvilleas in the city as we hope for the prosperity of Haikou in the years to come!
Editor-in-chief: Han Bin Chief Assistant: Chen Lanfang Advisor: Glyn David
Editors: Tang Hairong,Chen Cheng,Wang Huilin,Zhou Zhonghui,Wang Fen,Ye Tao,Yun Fei,Sun Jingjing,Guo Zeyan,Jiang Tuanji