Hainan press conference hall goes online
Hainan's online press conference hall, which features the first multichannel live-streaming system in the country, has recently become operational.
The new system was co-developed by the Publicity Department of the CPC Hainan Provincial Committee and Tencent. It allows offsite journalists to participate in press conferences via high-definition video or high-fidelity audio. The new technology overcomes the limitations of time and space and reduces the cost of news coverage.
The public can also watch the live broadcast on the Tencent Video app "Danmu", or "bullet screen" which refers to real-time comments from viewers that fly across the screen while a video is playing.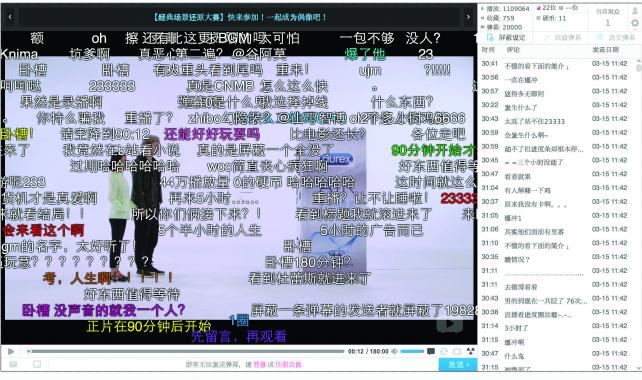 Danmu or "bullet comments" became popular on a Japanese platform called Niconico and recently made its way to China, where it started out as a subculture phenomenon for fans of Japanese anime and games. Now it's entered the mainstream, and brands are experimenting with it on a video-sharing platform called Bilibili as they compete for the attention of China's most sought-after demographic—people in their teens and early 20s.
Messages fly across the screen like a hail of bullets, thus the name; often there's so much text layered over videos it's hard to see what you're watching.
For people who prefer to focus on the content itself, they may find danmu extremely distracting — that is why Bilibili gives viewers the option to turn the comments off altogether.