Hainan Rubber successfully opened its first FTN USD loan business in Hainan Free Trade Port
Hainan Rubber successfully opened its first FTN account (Free Trade Non-resident) U.S. dollar loan business within the Hainan Free Trade Port.
China Everbright Bank Haikou Branch provided US dollar credit and loan services to R1 Company, an overseas subsidiary of Hainan Rubber.
Building a multi functional free trade account system is one of the main objectives of the overall plan for the construction of Hainan Free Trade Port.
The free trade account system aims to promote the opening up of Hainan capital projects and promote the free flow of cross-border capital.
Convenience is seen as not only an important basis for the financial innovation of the Hainan Free Trade Port, but also a basic and landmark institutional arrangement.
promoting convenience of investment and financing exchange, expand the opening of the financial market, and preventing financial risks are all considered essential for future development.
According to reports online, it is understood that this is the first time a non-resident has opened a credit business in the Hainan Free Trade Port.
The US dollar credit business under the FTN accurately settles the financing needs of the overseas subsidiaries of Hainan Rubber.
According to a spokesperson, "It effectively reduces financing costs, opens up domestic financing channels for FTN accounts, and broadens the way for subsequent support for the development of overseas companies."
FTN Accounts
Free Trade Non Resident accounts are one of the five types of free trade accounts and have been available in the Shanghai FTZ since 2014
The account allows both foreign and RMB transactions and funds in the FTN account can be freely transferred to other FT accounts, offshore accounts and onshore non-resident accounts.
FTN accounts must also be opened at financial institutions inside the FTZ
If you company isn't registered in China it will be considered as a non-resident.
Hainan Rubber
Hainan Natural Rubber Industry Group Co. Ltd. Was established in 2005. The company has a registered capital of 4.279 billion RMB and a rubber planting area of 3.41 million mu. The company has 22 subsidiaries and around 18,000 employees.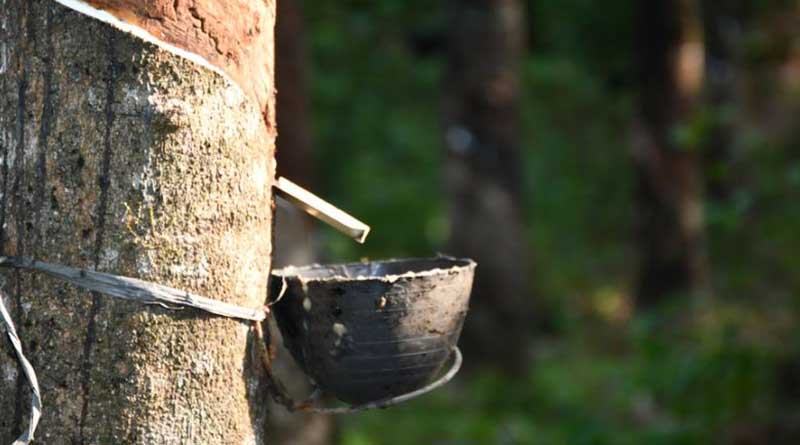 On January 7, 2011, Hainan Rubber was officially listed on the Shanghai Stock Exchange (stock code: 601118)
In 2019, the company achieved a total operating income of 13.8 billion yuan, a year on year increase of 4.6%. The company's total assets reached 16.8 billion yuan.
Related article: Hainan technology drive to support sustainable development of natural rubber industry
Tropicalhainan.com launched it's official mini programme and WeChat account, scan the Qr code to keep up to date with news, sports, entertainment, travel, opinion and more.