Hainan technology drive to support sustainable development of natural rubber industry
Hainan technology drive to support sustainable development of natural rubber industry.
On 3 December, the Rubber Research Institute of the Chinese Academy of Tropical Agricultural Sciences released a new plan to support sustainable development of the natural rubber industry in Hainan province.

The plan aims to increase scientific research efforts to effectively improve the level of industrial development and promote the development of the entire industrial chain for natural rubber in Hainan.

Natural rubber is one of Hainan's four major industrial raw materials and plays an important role in key areas of the economy.
The world's natural rubber production capacity is mainly concentrated in Thailand, Indonesia, Vietnam, Malaysia, India, China and Côte d'Ivoire.
In 2018, China imported 5.66 million tons of various types of natural rubber.

Hainan is one of the main natural rubber producing areas in China with an area exceeding 8 million acres, it is also an important source of income for 2.3 million farmers.

However, the price of natural rubber has been sluggish for many years putting pressure on farmers to increase their income.

Unfortunately however, the natural rubber produced in Hainan often can't meet the demands for high-performance rubber for high-end product industries.

This is also one of the reasons for the lagging development of the rubber products industry and associated service industries.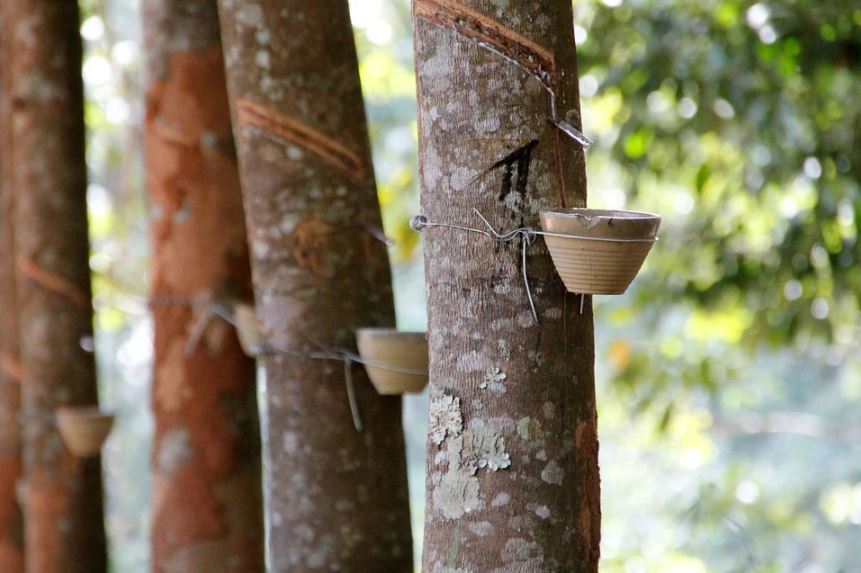 At present, the proportion of low-yield and old rubber plantations in Hainan is significant.

It is estimated that the area of rubber plantations which are over 30 years old is close to 1 million acres, and low-yield rubber plantations amount to 1.5 million acres.

According to the new plan, Hainan will increase support for the regeneration of rubber plantations and accelerate development in the 1 million-acre area for new varieties.

It also encourages the establishment of new relations between primary processing enterprises, village organizations, large planters and other business entities.

For brand building, Hainan aims to innovate a number of key technologies in the fields of variety, technical equipment, quality control and latex products, integrate science and technology in the fields of forest economy, rubber tapping technology and wood processing.

The plan also aims to support the establishment of key laboratories for natural rubber biology and materials engineering, explore the construction of tropical tire testing grounds, build a scientific and technological innovation centre for natural rubber to promote the development of the industry chain.
It is reported that Hainan will follow the model of "government + technology + enterprise + farmer households" and plans an industry leading pilot project for the sustainable development of the natural rubber industry in Baisha Li Autonomous County and gradually promote it to the whole island.
Related article: Hainan Rubber successfully opened its first FTN USD loan business in Hainan Free Trade Port
Tropicalhainan.com launched it's official mini programme and WeChat account, scan the Qr code to keep up to date with news, sports, entertainment, travel, opinion and more.