Introduction to Great Courses in Hainan: Mission Hills Haikou, Lava Fields
Mission Hills Haikou Great Courses: Lava Fields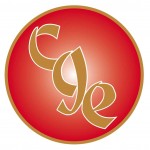 Mission Hills Haikou Great Courses: Lava Fields
Yet a third great course within the Mission Hills complex, in fact we could be here for another 7 blogs as every single course within this sensational golf resort offers something special. Today we highlight another top rated course, Lava Fields, and it certainly reflects its most appropriate name, after all Mission Hills Haikou was hewn out of the lava rock base. A quick bit of history - it took some 60,000 workers using an immense number of machines about 18 months to jack-hammer, dig and move the lava rock base then shape and lay millions of tonnes of earth into another memorable golf course.
From the first tee you play on lush green fairways winding their way through the Lava rock formations. Miss hit your tee shot on some of the holes, especially the great par 3's and watch as your ball plays ping pong amongst the black rock in front of you. Not much to do but have a good old laugh with your mates as you count the ricochets. Retrieve your ball and maybe replace it, after all there'll be bits of covering hanging off after being ripped by the sharp stone. Then make it to the stunning Par 5 18th and all you want to do is start your round over again! To see more about golf at Mission Hills Haikou just visit www.CGE.com.au
亚太地区高尔夫首选职业平台

Todays Top Golf Jobs in Asia:
FLC Group
Samson Golf Links, Quy Nhon, Vietnam
Alert Golf Management
New Delhi, India
St Michaels Golf Club
Little Bay, NSW, Australia
APAC Golf Consulting
Multiple Resort Locations in Thailand
Jack Nicklaus Academy of Golf
Hong Kong Golf & Tennis Academy, Hong Kong
Song Be Golf Resort
Thuan An, Vietnam
Have an opinion? We'd love to hear from you!
Welcome to the Golf Asia News Wire Forum, the only golf forum where you can
Catch up on all the latest golf news from around the globe
Post photos of your last golf vacation
Post Vimeo / YouTube golf videos
Advertise yourself to prospective employers and post your resume
Advertise a vacancy
And much, much more ...