Map to track the latest Novel Coronavirus Pneumonia confirmed cases within your area.
In a recent effort to alert the public on confirmed cases. China Business News and China Business Finance Data Center recently launched the local epidemic query data gadget which helps users to quickly and easily understand the epidemic situation around their current location.
The information collected is based on the official information released by each city health committee.
Opening the map with your mobile phone will drop a pin on your current location. When opening on a computer, the location displayed will be central Haikou.
Open coronavirus latest confirmed cases tracker
It is also possible to copy/paste or type your address into the search bar feature at the top.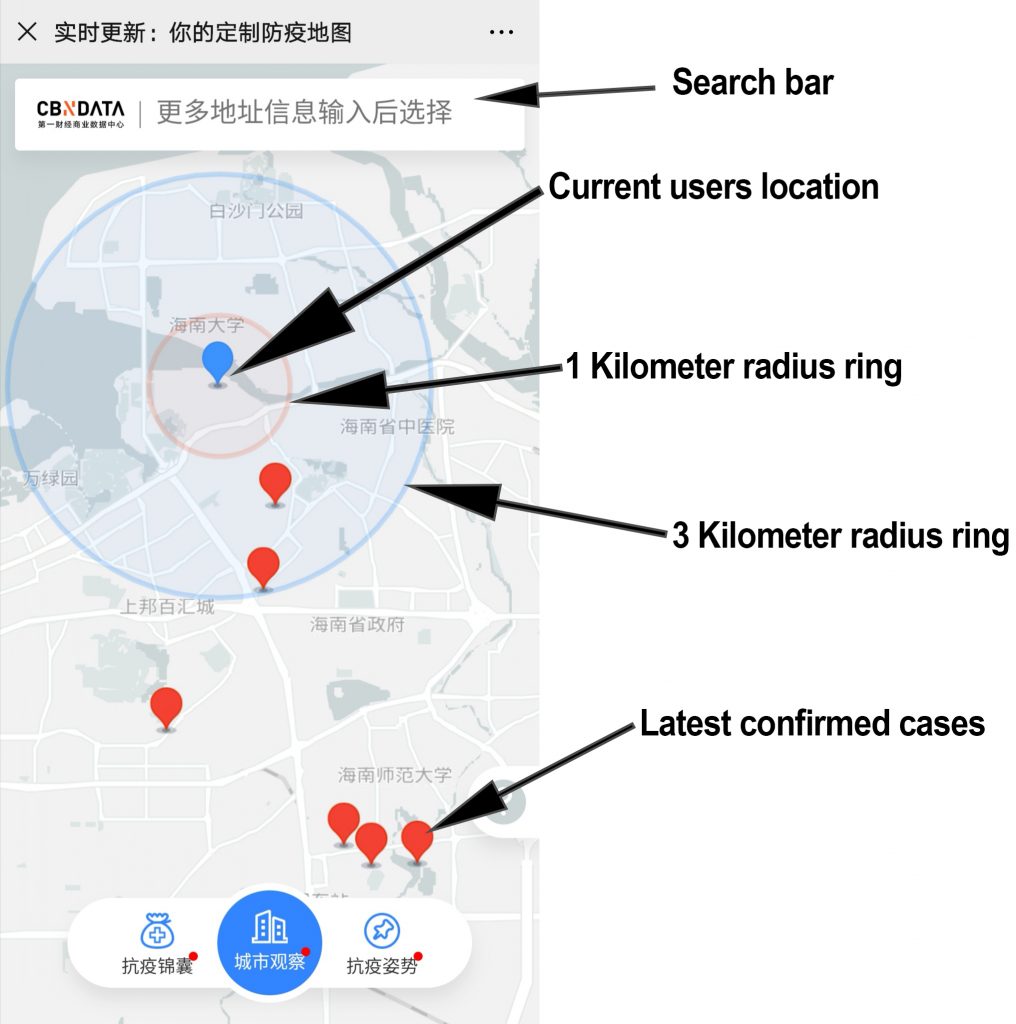 The red circle indicates a 1km distance from the pinned location and the blue circle up to 3km away.

Red pins on the map indicate the most recent confirmed cases of the coronavirus.
By clicking on the pin it also states the number of cases, how far they are from your location and that "confirmed cases have been admitted to a designated hospital for treatment" and "as long as you take precautions to protect yourself you shouldn't worry too much"
If you are opening the link through Wechat and want to save the map in your WeChat favourites for ease of viewing. Click the three dots in the top right hand corner, then select "favorites". Alternatively share this article on your moments for later viewing.

Favourites are then saved under the "me" section within WeChat (see below)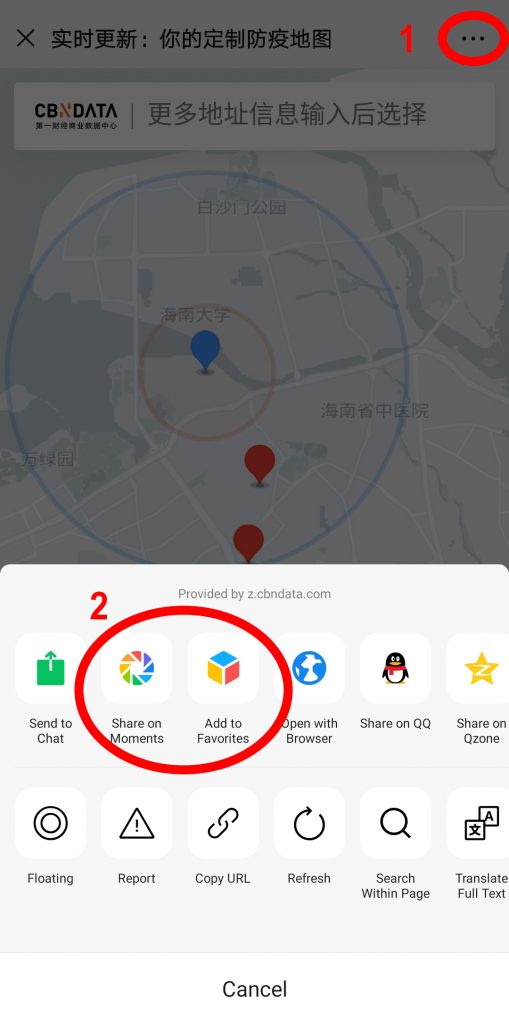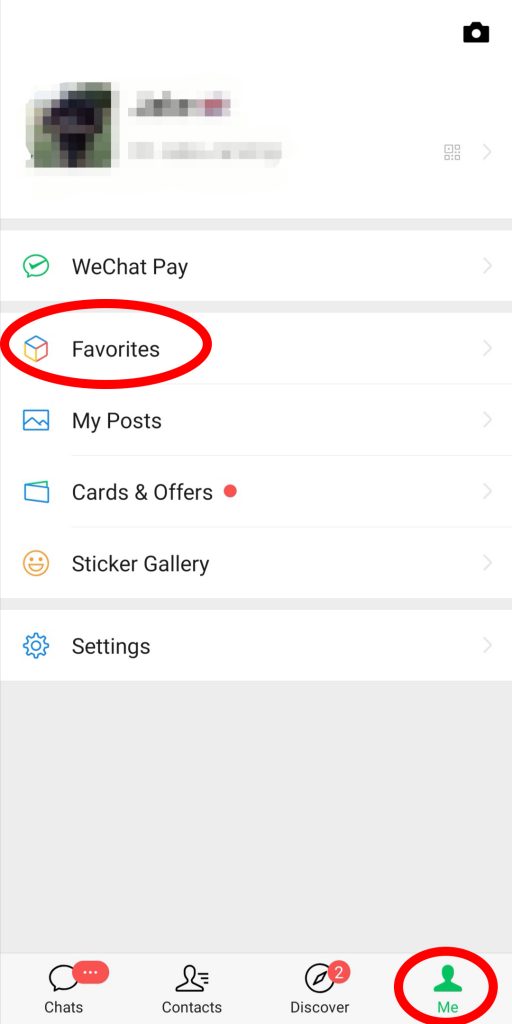 Related article: Longhua District, Haikou: 1 person per household allowed out every 2 days