McQiu Lawyers Haikou, Hainan Island and Sydney, Australia
McQiu Lawyers are one of the first Western law firms to be granted Chinese government approval to operate in Hainan. Our professional legal team is driven to improve the development of the Free Trade Zone and Free Trade Port in Hainan by promoting international legal exchanges between China and Australia.
McQiu Lawyers are a dedicated multilingual law firm with over ten years of experience practising law in the North shore area of Australia and greater Sydney. A proactive law firm, producing high-quality legal work to solve your problems. The team has a strong desire to help their clients. McQiu Lawyers listen to and understand their client's needs.
Our team is able to provide services in English, Cantonese, Mandarin, Hainanese, Chiu-Chow and more!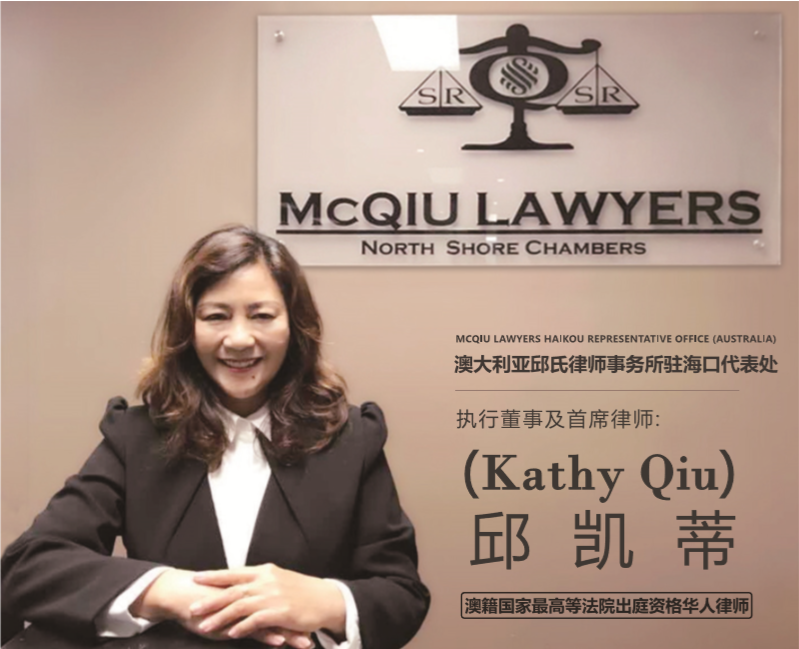 McQiu Lawyers is a well-established and respected law firm located in the heart of Chatswood, Sydney. Founded by our Principal solicitor Xiaolin (Kathy) Qiu who holds honesty, integrity, innovation and compassion as core values by which she conducts her legal practice, and such attributes are directly translated to the firm's respectful treatment of clients by pursuing to understand their needs. Our commitment to high standards of legal service, professionalism and responsibility means that our clients enjoy the benefits of a dedicated legal team who prioritise their best interests.

Our practice areas include:
· Corporations law
· Commercial law
· Property law
· Contract law
· Family law
· Wills and Estates
· Civil litigation
· Commercial Arbitration
· Mediation and Negotiation
· Immigration law and visa application
As a motivated and innovative law firm, we have become a respected member of the legal industry. With staff equipped with quality legal acumen, and the multilingual ability to speak both English, Chinese and other dialects, clients needn't see the language barrier as an issue. If you or any other organization or company require legal assistance, please contact our representative office in Haikou, or alternatively in Australia.
McQiu Lawyers is a well-known law firm in Sydney founded by our Principal attorney Xiaolin (Kathy) Qiu. With our head office in the heart of Chatswood, approximately 15minutes from the Australian icons Sydney Opera House and Sydney Harbour Bridge and 20 minutes from the CBD, our Firm has become one of the most respected law firms in the area. Our commitment to high standards of service, professionalism and responsible legal practices means our clients enjoy the benefits of a dedicated legal team that will always work in their best interest. We deliver expertise in most areas of the law with an extensive network of experienced legal professionals, including Barristers and Queens Counsel. If you are unsure about your legal matter or what your legal rights and obligations are, please contact our Fir to discuss your situation.
Our Values
Expertise – we are experienced lawyers with a proven track record of acting for Australian and Chinese, local and international clients. We offer technical expertise and an understanding of clients' commercial needs.
Professionalism – with our focus on excellence, we do not compromise on quality.
Honesty – we will not tell clients what they want to hear but what they need to hear. We believe that telling the truth is of the utmost importance when acting in the best interests of our clients.
Integrity – clients can be assured of the good reputation of the firm when dealing with other parties.
Innovation – we understand that the law is not black and white; it changes, it adapts, it molds to social expectations. We look at problems from multiple angles to try and finds a solution
Compassion – the law at times may be harsh but that does not mean we must be. We recognize that sometimes it is the human interactions behind the legal work that can have the most significant impact on a client's well-being and his/her matter.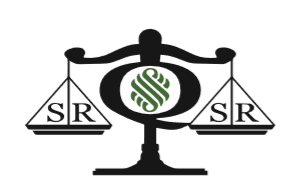 Contact us:
MCQIU LAWYERS HAIKOU REPRESENTATIVE OFFICE (AUSTRALIA)
Tel: +86 (0898) 66715 183
Mobile: +86 1818 9746 163 (Haikou extension)
Mobile: +86 1818 9776 168 (Australia extension)
Email: hainan@mcqiulawyers.com.au
Address:海南省海口市复兴城E区国际离岸创新大厦二楼C104
(Haikou Office:C104, Building E, Level 2, International Offshore Innovation Building, Fullsing Town, Haikou)