NBA to host Basketball Summer Camp at Mission Hills Haikou
Eight-time NBA All-Star Alex English to make the trip to Hainan Island
Summer Camp extended to three weeks following success of the inaugural CNY Camp
[Haikou, China – 19 June 2018] NBA China and the Mission Hills Group have announced that the second NBA Basketball Camp will be hosted at Mission Hills Haikou this summer from July 24 to August 14. Naismith Basketball Hall of Famer and eight-time NBA All-Star Alex English will make the trip to Haikou and interact with the kids on August 7 and 8.
The first NBA Basketball Camp in Haikou was hosted in January when more than 100 students participated in the four-day camp. Following the success of the inaugural camp, the Summer Camp will be extended to three weeks.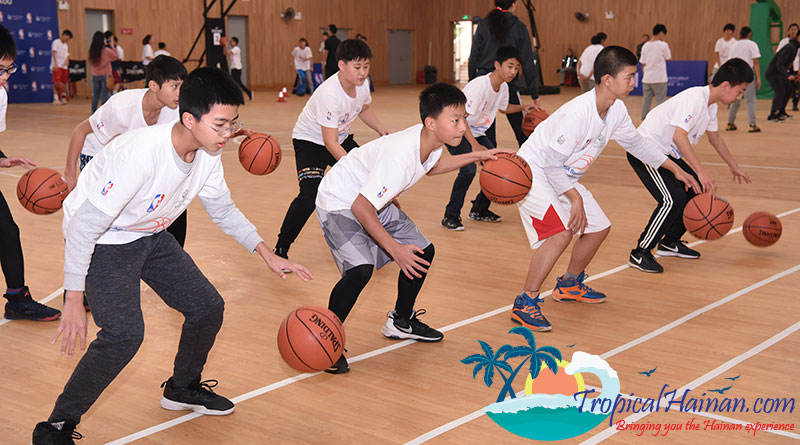 Juniors aged six to 18 will be trained on the fundamentals of the sport, learning the same skills and drills that are practiced by the top players of the game. Away from the camp, the children and their families will enjoy the facilities on offer at the luxury Mission Hills resort, including China's first Wet'n'Wild water park which opened last month.
As a member of the Denver Nuggets in the 1980s, English was the first NBA player to score more than 2,000 points in eight straight seasons. He scored 25,613 career points and was elected to the Basketball Hall of Fame in 1997.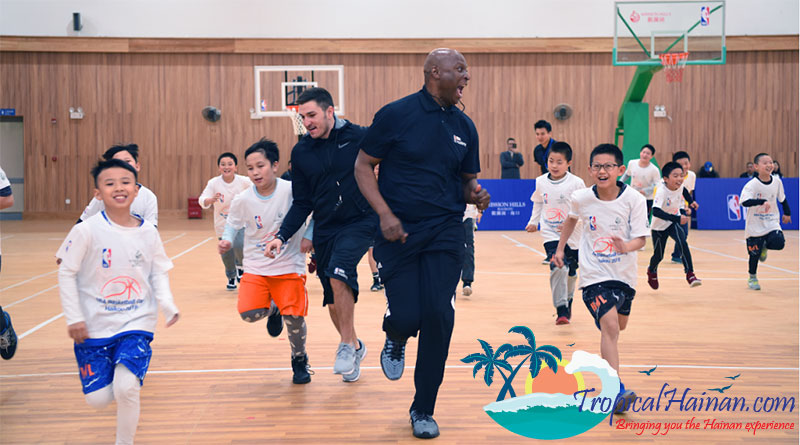 The basketball camp at Mission Hills, the world's largest fully-integrated resort, follows the announcement in 2017 that Mission Hills Group and NBA China have agreed a multiyear partnership to design, develop and operate China's first NBA Basketball School as well as an NBA interactive experience and store on the international tourism island of Hainan. Five-time NBA Champion and 18-time NBA All-Star Kobe Bryant was in Haikou for the announcement.
The NBA Basketball School at Mission Hills Haikou will be open to male and female players, from junior level to professionals. Work on the facility has already begun and will be completed in 2019.
The school will include six indoor courts and other state-of-the-art facilities. NBA China will operate and staff the facility with NBA-trained coaches and provide the basketball development curriculum. NBA players and legends will visit the school to provide additional instruction and help foster player development.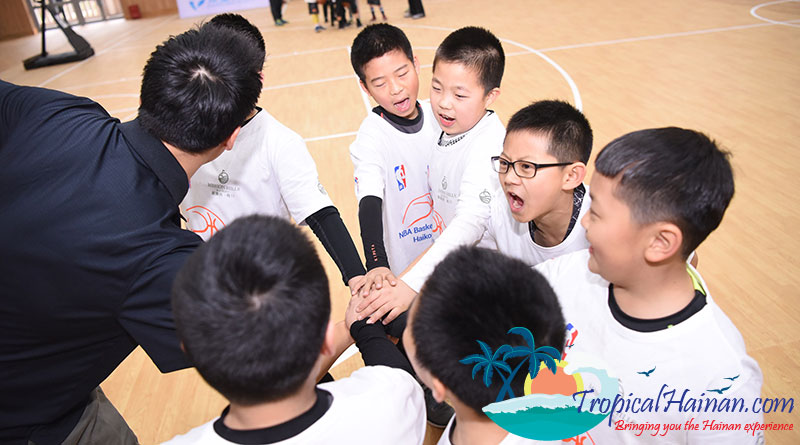 Opening later this year, the NBA interactive experience and store will be located at Mission Hills Centreville, a 240,000-square-meter shopping and entertainment complex located within the 22-square-kilometre Mission Hills Haikou resort. The NBA interactive experience and store will be a multimedia exhibition and retail space celebrating the league's history and providing fans with a broad assortment of merchandise for men, women and kids, including jerseys, fan apparel, basketballs and accessories.
Photos - Highlights from the inaugural NBA Basketball Camp in Haikou, China in January 2018
-End-
ABOUT MISSION HILLS GROUP
Mission Hills Group, owner and operator of Mission Hills resorts in the heart of the Pearl River Delta and on the tropical island of Hainan, is synonymous with leisure, wellness, entertainment and luxury.
Founded in 1992, Mission Hills is recognized as one of the world's leading golf brands and a pioneer in China's hospitality, sports and leisure industry. The world-class integrated leisure and wellness resort destinations have hosted more than 100 international tournaments, dating back to the World Cup of Golf in 1995, the first international golf tournament in China. Mission Hills has also been accredited by the Guinness World Records as the "World's Largest Golf Club" and the "World's Largest Mineral Springs and Spa Resort".
Mission Hills' properties sprawl over 40 square kilometres. They include 22 championship courses designed by renowned players and architects from five continents, five-star resorts, award-winning spas and volcanic mineral springs, international convention centres, state-of-the-art golf academies, a 20-pitch football training base, Asia's largest basketball school and Asia's biggest tennis facility. Mission Hills is also the official training headquarters for China's Tennis, Football and Golf Associations.
The Group's 'golf and more' leisure philosophy has seen its tourism-related business expand into a leisure hub for multi-generational families. Mission Hills Centreville in Shenzhen and Haikou provides integrated shopping, recreational, business, education, entertainment, leisure and cultural experiences, including Bromsgrove School Mission Hills in Shenzhen in collaboration with the historic British boarding school. Mission Hills has also extended its foray into the hospitality industry by partnering with world-renowned hotel brands such as Hard Rock, Renaissance and Ritz-Carlton. These collaborations have seen the opening of Ritz-Carlton's first golf resort hotel in China and China's first Hard Rock Hotel in Shenzhen.
Other significant projects include Movie Town in Haikou in partnership with China's largest film production company, Huayi Brothers Media Corporation and award-winning director, Feng Xiaogang and China's first Wet'n'Wild water park in collaboration with Australia's leading entertainment group and largest theme park operator, Village Roadshow Limited.
Mission Hills has also announced ground-breaking partnerships with FC Barcelona and the NBA to bring the world's most famous football club and the world's largest professional basketball league to its Haikou resort, making Hainan island a leading hub for football and basketball development in China.
For more information and latest updates, visit www.missionhillschina.com or follow Mission Hills China on Facebook, Instagram, LinkedIn, Twitter and YouTube.