1. SHAKA TRIBE 2020
Shaka Surf Club in Ri yue wan, Wanning has organized a number of events that are free to join from 29 December – 3 January. Head on down to Ri yue wan to join the surfing competition closing party, beach cleaning, bonfire party, morning yoga, New Years party, SUP competition and more…..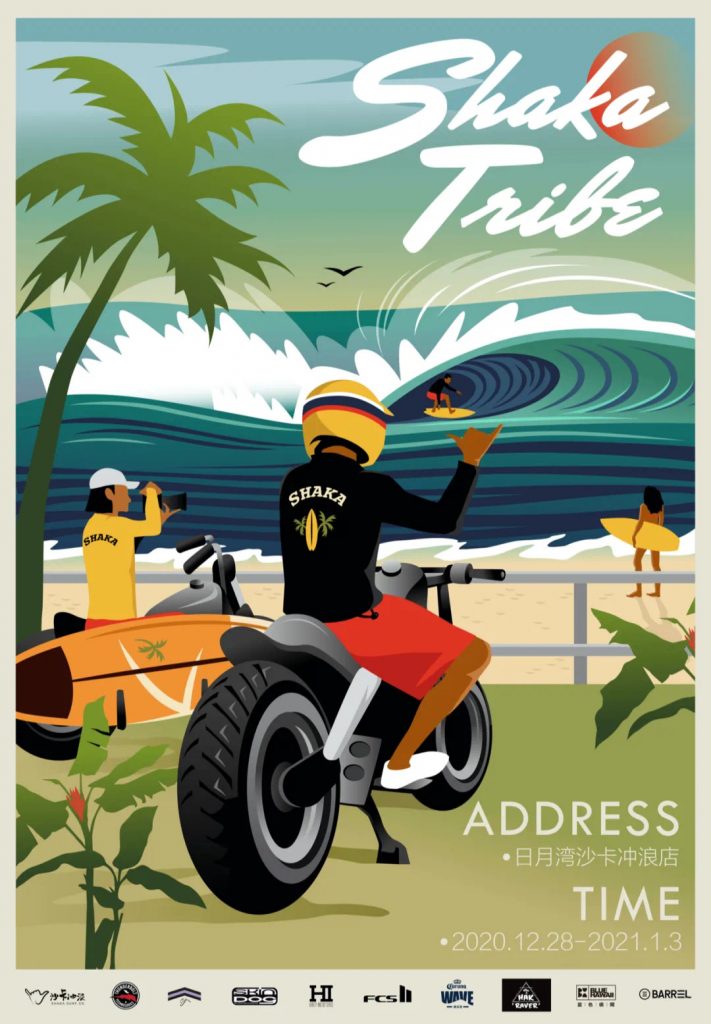 China National Surfing Championship Closing Party
On December 21- 29, the 2020 National surfing Championships were held at the Ri Yue Bay National Surfing Base in Wanning. A total of 14 provincial and municipal teams and 15 club athletes and enthusiasts across the country.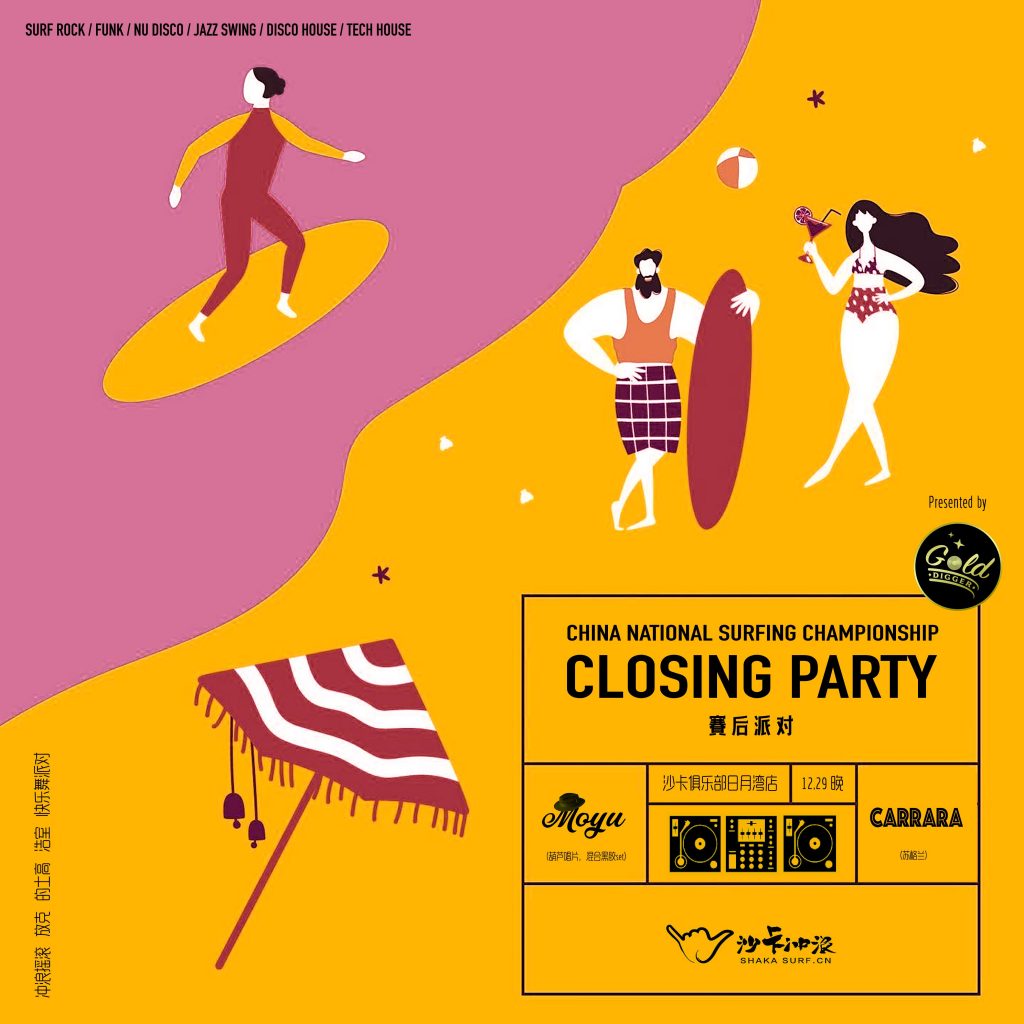 On the evening of December 29, we will hold an after-party at the Shaka surf club, to chill with drinks and music.

29th December – Start from 21:00
Beach cleaning event
We will use the collected garbage to make art installations and also collect wood and coconut shells to prepare for the bonfire party at night.

Starts at 4 pm -5 pm on 31st December
Bonfire party
At the end of the year, let's light a bonfire by the sea, chat, drink, eat and dance with a group of friends.
31st December after 8:30 pm
Free to join
Morning yoga at the beach
1st January 2021 7 am – 8 am
Free to join
New Year party
New Year, New beginning.
2nd January 2021
8:30 pm – till late
Free to join

Stand up paddleboard race (SUP)
3rd January 2021 2 pm-4 pm
Free to join

Address: Shaka surf club, Riyue Bay, Wanning 万宁日月湾沙卡冲浪店
2. Sanya Lucheng & Haitang Bay Atlantis Lantern Festival Carnival
Local delicacies, local cultural creations, intangible cultural heritage and creative handicrafts.
December, 2020 – 20 March, 2021 6 pm-11 pm
Free entrance
Address: Luhuitou riverside park, Yuya Avenue, Sanya 三亚鹿回头风景区滨河公园 and Atlantis C xiu square, Atlantis, Haitang bay, Sanya 三亚海棠湾亚特兰蒂斯C秀广场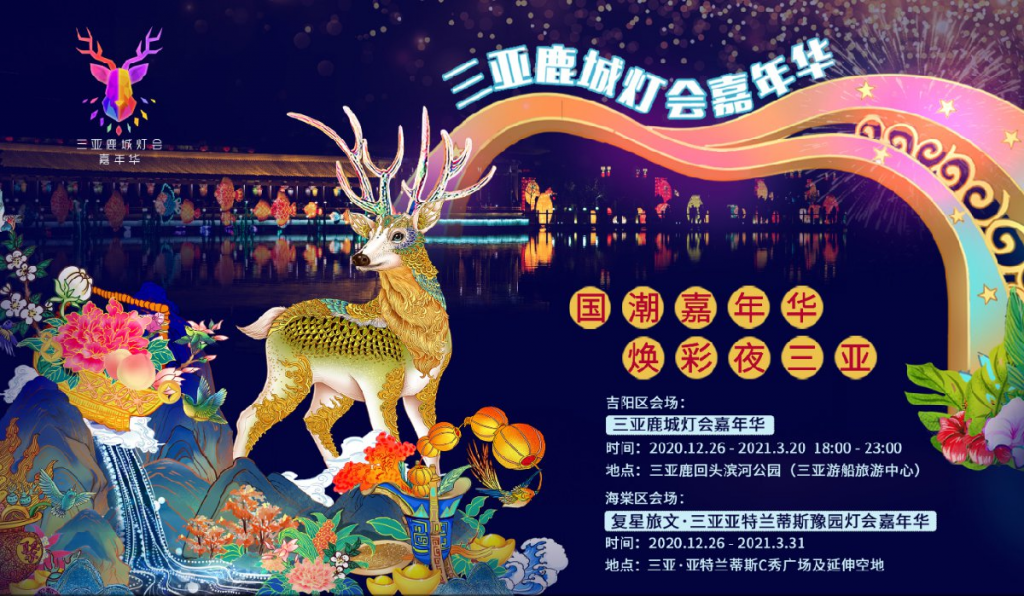 3. New Year's Eve camping and market by the sea Haikou
Grab your tent or come along in an RV and sit beside the beach campfire and bring in the new year at Xixiu park in Haikou.
December 31, 2020 – January 1, 2021
Address: Xixiu beach park, Haikou 海口西秀海滩公园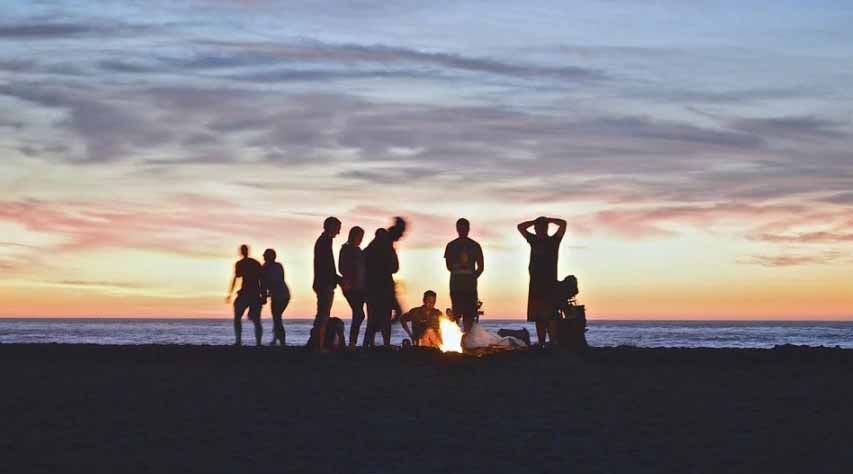 4. CHIMAC New Years Eve/Davids B'day party and all you can eat BBQ (we'll let David introduce this one)
"So I was very busy in December. I still have 2 more events to finish. Also, I am just realizing that both December and 2020 are almost finished. I have not made any event plans for the New Year's Eve and New Year's Day. So in a very "un-David" like fashion, Here are the 2 events I just put together. 12/31 is my birthday (no joke). So on 12/31 if you come to Chimac Guomao and wish me happy birthday, you will get a free beer (or 20 元 off on your adult beverage of choice)."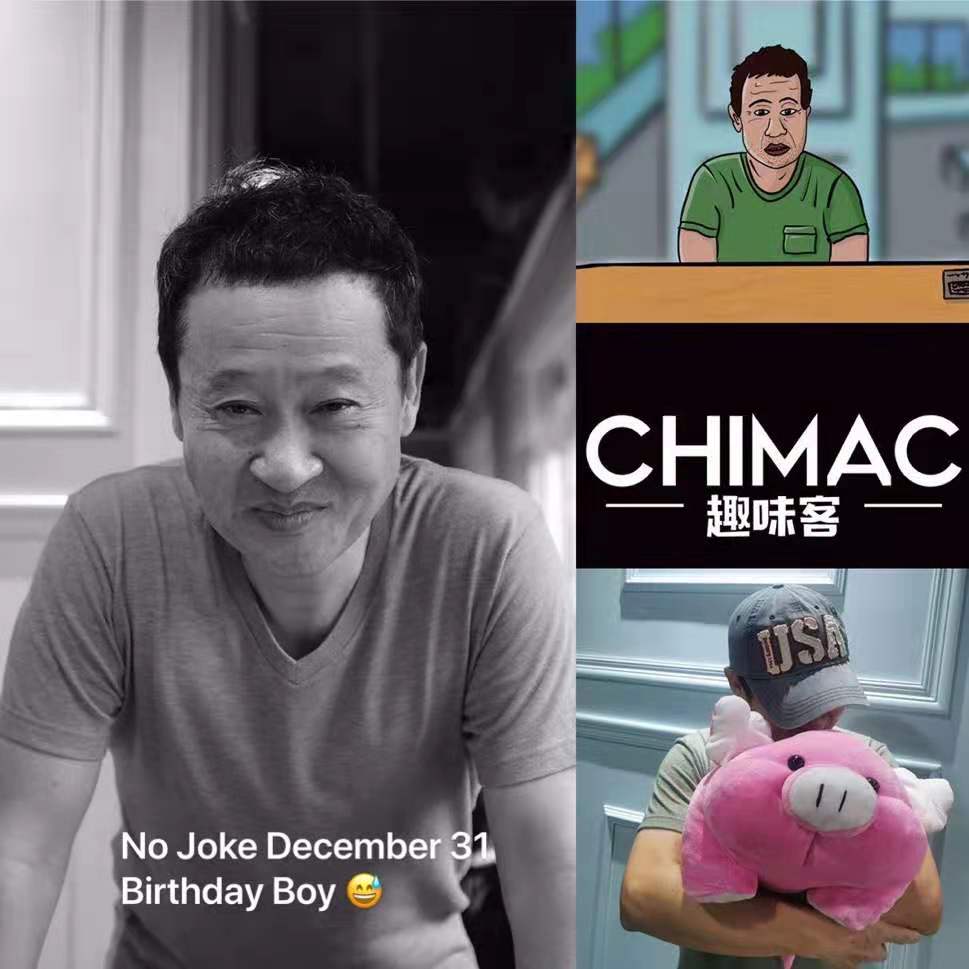 "Also, if you share on your moments the two pictures I am including here and say "Happy Birthday David and I love Chimac" and get 5 likes on it, I will give you 20 元 off on your total bill."

"For the New Year's Day, I am thinking BBQ at Mission Hills. A friend just gave me a brand new legit smoker grill and I got some real wood charcoal. It will be an RSVP event (all you can eat BBQ for 150元). All-day long, Beef, Chicken, Pork and other BBQ goodies in an outdoor terrace."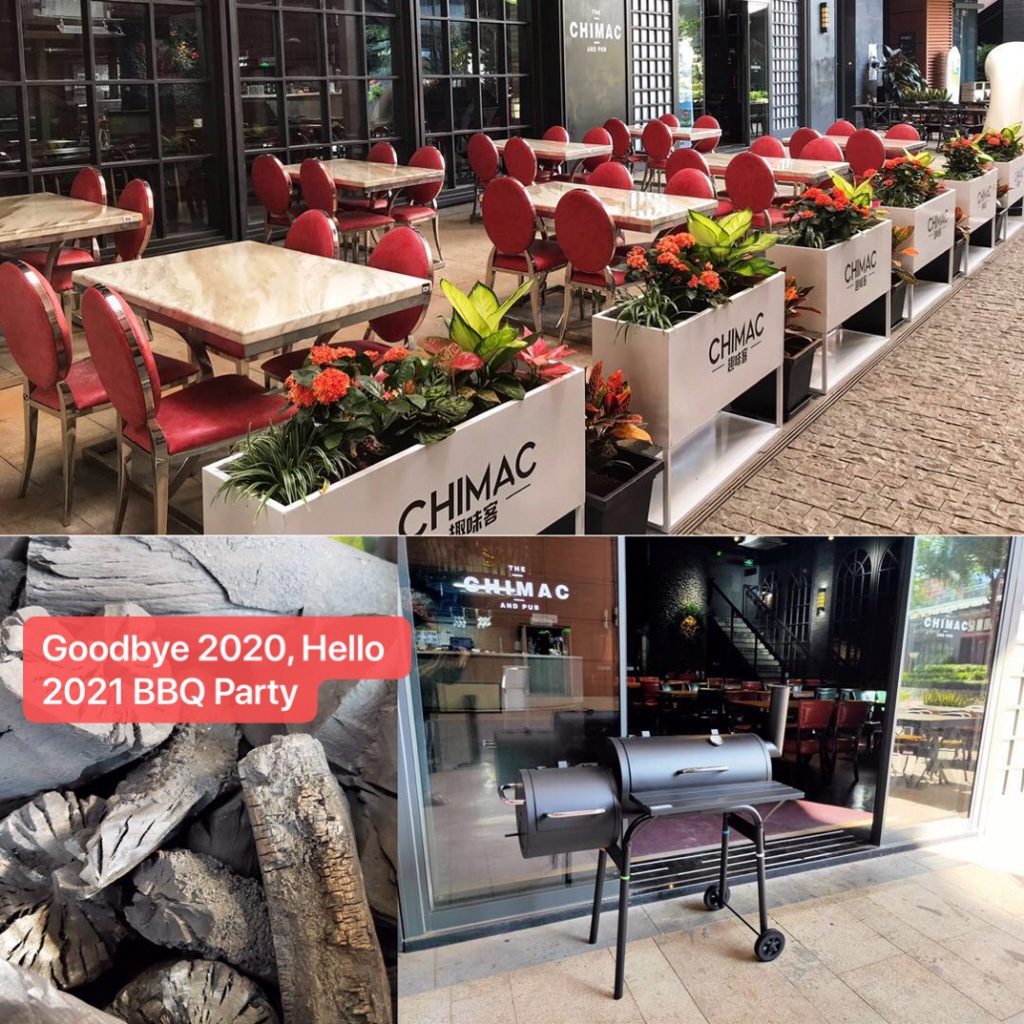 Address: 海南 海口 龙华区羊山大道39号 2113B 商铺
5. Beer Festival in Haikou
The beer festival includes Snow, Pearl River, Tsingtao and many international beer brands. There will also be a wide variety of snacks from all across China.
December 24 2020 – January 3 2021 from 6 pm every evening.
Address: 海口市龙华区宜欣城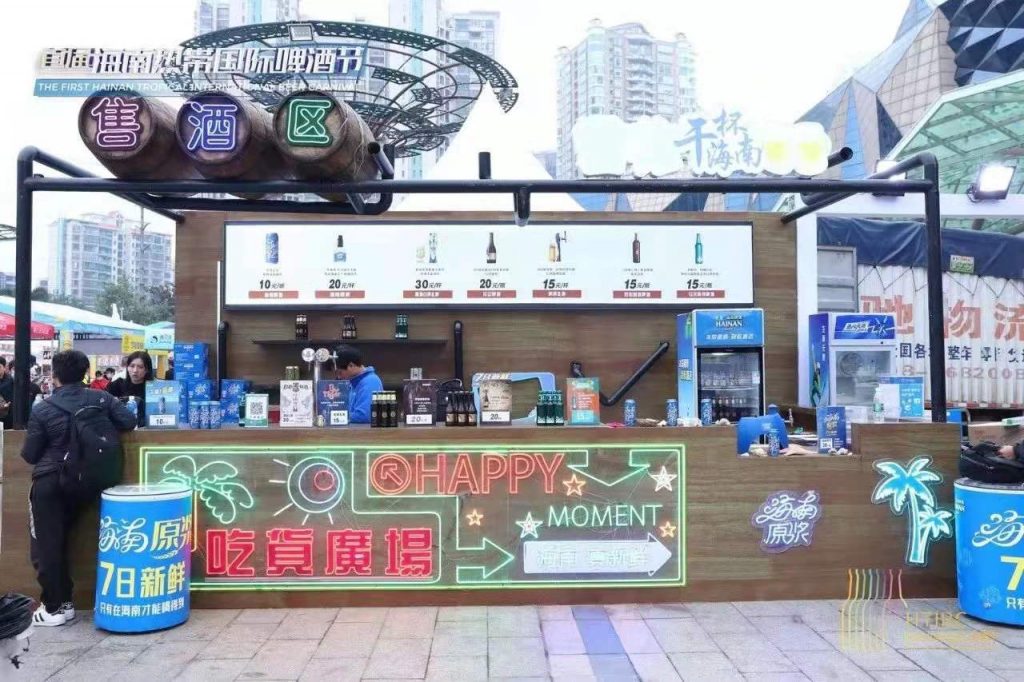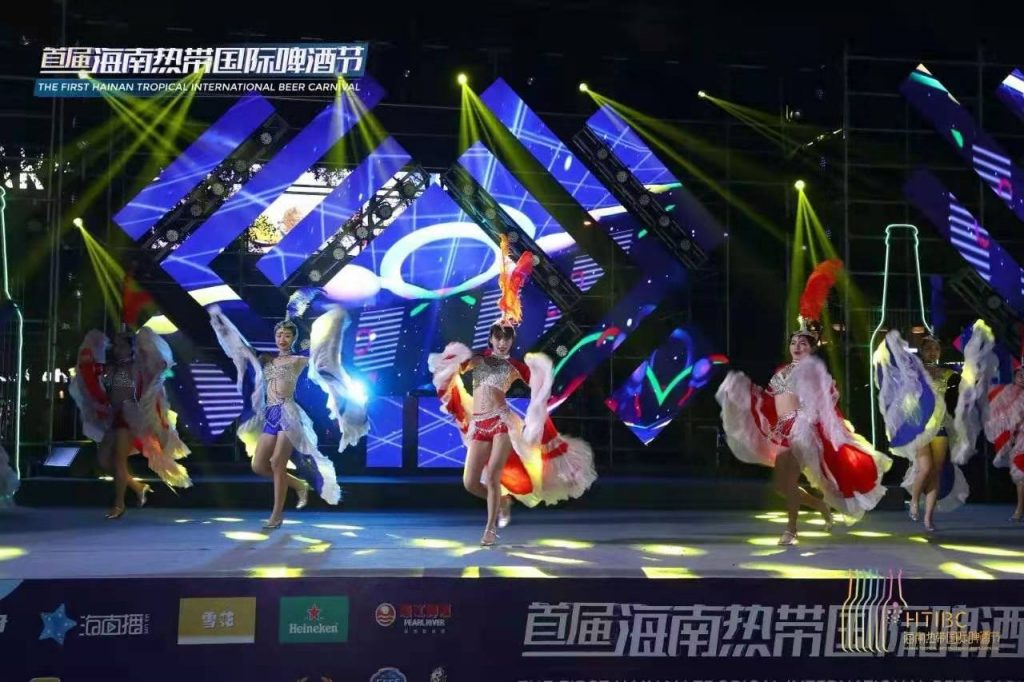 6. New Cheery bar on Lantian Road Haikou – 100 yuan unlimited draft beer
All you can drink draft beer at the New Cheery bar on Lantian Road. The special offer will run from 31 December – 7 January.
Address: 蓝天路京航酒店
Contact:13876621575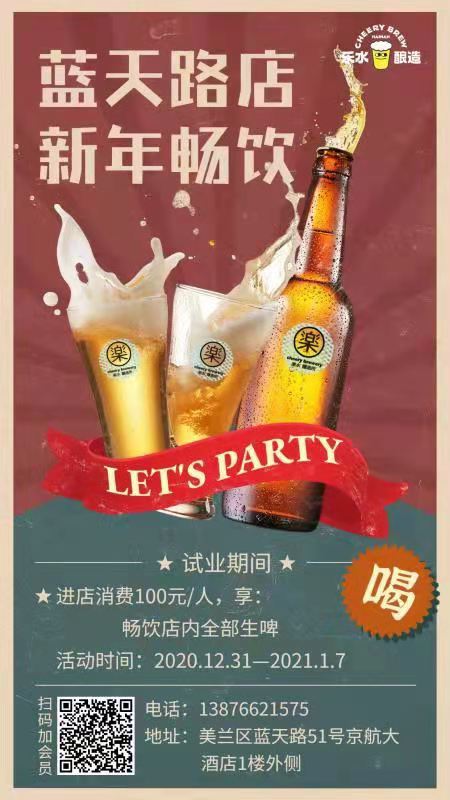 7. New Years Eve Dinner at The Porch Cafe Haikou
Visit The Porch Cafe on Haidian Island for a home cooked New Years Eve Dinner.
Thursday 31 December 139 per person.

Call for reservations: 133 3760 2884 / (0898) 662 80157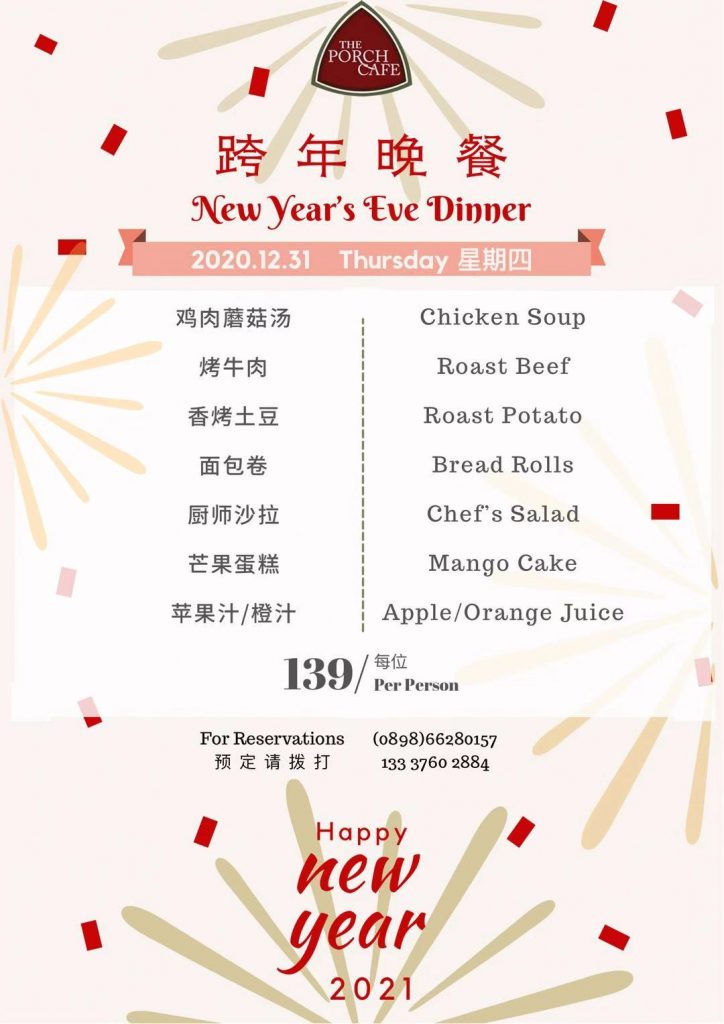 Related article: 2021 Public Holidays Announced
Tropicalhainan.com launched it's official mini programme and WeChat account, scan the Qr code to keep up to date with news, sports, entertainment, travel, opinion and more.