Notice from the Hainan Provincial Bureau of International Economic Development
Department of Science and Technology Hainan Province
Recommendations to Foreign Investors in Hainanon Prevention and Treatment of 2019-nCoV
January 30th, 2020
Dear international investors,
At present, multiple provinces (regions/cities) have been affected by the outbreak of pneumonia caused by the novel coronavirus (2019-nCoV). In response to this outbreak, Hainan Province has activated a Level I public health emergency response since January 25th.
The Hainan Provincial CPC Committee and Hainan Provincial People's Government have attached great importance to it, mobilized resources and is engaging in prevention and control efforts.
Your health and confidence are important to us, so we are reaching out to you. We recommend the following practices to all of Hainan international investors:
I. Follow official information outlets closely.
You may follow tropicalhainan.com, the WeChat official accounts "InvestHainan", "TheHaikouGuide" and "Sanyalife", among other official information sources for news updates on the latest developments of the epidemic.
You may also check out the list of designated hospitals in Haikou HERE and look for preventive and control guidance.
If you have any questions, please call the government service hotline: 12345 or 15101198412 (Mr.Ruslan).
II. Before the outbreak is eliminated, you and your family should:
Minimize outdoor activities. Do not travel to Wuhan or other areas and places with reported outbreaks in the near future. Avoid crowded and poorly ventilated places and avoid parties or group activities.
If you have to go and attend one, please wear a face mask and try to avoid close contact with other people, and avoid contact with anyone with upper respiratory symptoms such as a cough. When coughing or sneezing, cover your mouth and nose with tissue or flexed elbows, and no spitting.
Strengthen prevention and self-protection and keep good hygiene. Wear face masks properly (preferably surgical masks). Dispose of used masks appropriately. Keep good hygiene by washing hands often. Keep your residence well ventilated and clean. A good rest and regular exercise can help maintain good health.
Stock in advance, thermometers, disposable masks, disinfection products and other supplies. Avoid contact with wild animals or birds. Eggs and meat must be thoroughly cooked before consumption.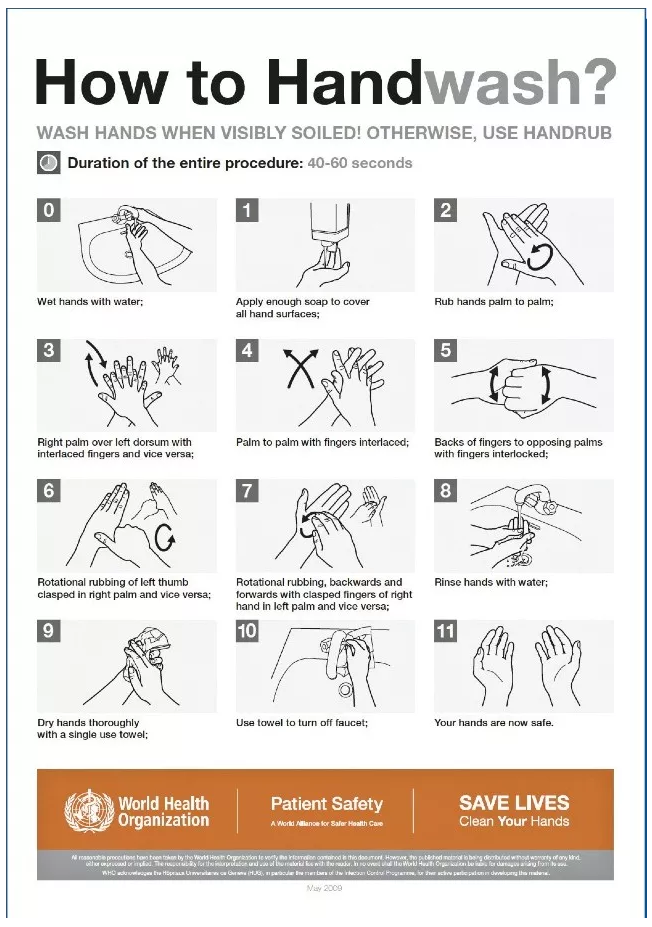 III. If you had lived in or traveled to epidemic areas such as Wuhan in the past two weeks:
1. Actively join in our mass prevention and control efforts. Contact your community workstations as soon as possible and keep record of relevant information:
Time of arrival in Hainan, flight (or license plate and train) number, seat number and recent (14 days upon arrival in Hainan) everyday activities and people you meet.
2. Monitor your health condition closely and quarantine yourself from others. Check your health status twice a day for 14 days in a row upon departure from the infected areas. If conditions allow, isolate yourself in a single room with good ventilation. Minimize close contact with family members.
If you or your family members show any symptom of infection of pneumonia caused by the novel coronavirus (2019-nCoV).
1. It is suggested that you visit the closest designated fever clinic (mentioned above) especially in the case of children, the elderly, pregnant women and people with underlying diseases.
2. Make sure you and people who accompany you to the hospital wear face masks. If no mask is available, please cover your mouth and nose with tissue or your elbow when you cough. Avoid wiping saliva, nasal mucus and other bodily fluids with your hand.
3. Avoid taking crowded buses to the hospital and open the car window for ventilation as much as possible.
4. Upon arrival at the hospital, go to the triage counter immediately, inform the medical staff of your travel history and symptoms and follow their instructions (for translation support call 15101198412). Note that if you returned from Wuhan within 14 days or have been in contact with people who have recently been to Wuhan showing symptoms of fever please inform the medical staff immediately in order to not delay diagnosis and treatment.
5. Work with the government, social workers, and medical staff to conduct necessary investigations, quarantine, disinfection and transfer, etc.
6. If your family member is diagnosed with pneumonia caused by the novel coronavirus, all other family members, if deemed as close contacts, should be placed under medical observation for 14 days.
7. Places and objects touched by family members showing symptoms should be sterilized.
We wish you a good health and success in your future endeavors!
Contact person: Mr.Ruslan
Tel/WeChat: + 86 15101198412
Hainan Provincial Bureau of International Economic Development
Related article: Using respirators or surgical masks for protection, what you need to know
Department of Science and Technology Hainan Province
Supplementary notice on prevention and control of infectious pneumonia
In order to prevent and control pneumonia caused by the new coronavirus in an effective and timely manner we hereby give the following notice.
1. According to the provincial government's requirements on the joint prevention and control of the new coronavirus, if foreigners employed by a company or work unit are found to have a fever, cough, fatigue or other relevant symptoms a responsible person in the company shall call the local fever clinic, (or call 12345 or 12320 for consultation) to determine if they need to go to the clinic.
At the same time report to the relevant epidemic prevention and control departments of the relevant cities and counties, and please cooperate with prevention and control work.
2. Each foreigner employing unit is expected to act responsibly and practically. If the contact person at the employing unit receives a report of a cough, fever, fatigue or other symptoms from foreign personnel in the company he/she must report the details to the company / unit leader.
The company leader shall personally take charge of the situation, contact a consultant regarding medical treatment, report the situation to the relevant departments and coordinate the prevention and control work.
3. If it is necessary for the Provincial Department of Science and Technology to coordinate with other relevant departments, please report to them immediately.
Related article: Haikou announces 42 medical institutions with fever clinics