Press Release: Top juniors compete in China for chance to meet golf's greatest champion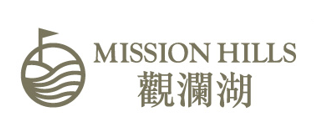 [Haikou, China – 29 May 2018] More than 100 junior golfers from 10 different countries will be in action in Hainan, China this week when the 11th Mission Hills Jack Nicklaus Junior Golf Championship tees off on June 1-3.
Stakes will be high at the Mission Hills Haikou resort, with the leading players invited to compete in the Nicklaus Junior Championship, played in the USA this summer at one of the beautiful courses in Palm Beach County, Florida. Nicklaus, the record 18-time major champion and his wife Barbara have been residents of Palm Beach County for over 50 years and are big supporters of junior golf in the area.
"I am incredibly proud that our China event is now entering its second decade and is more popular than ever," said Nicklaus, golf history's greatest champion and also considered one of the game's most acclaimed designers, with more than 300 courses worldwide. "I have enjoyed a wonderful relationship with Mission Hills and the Chu family dating back to 1992 when I started designing my golf course at Mission Hills in Shenzhen. Since then, the course has witnessed many historic events, including the first World Cup of Golf in China in 1995 and the inaugural Asia-Pacific Amateur Championship in 2009, founded by the Asia Pacific Golf Confederation, the Masters Tournament and The R&A."
"In fact two of our past winners – Guan Tianlang in 2011 and Jin Cheng in 2012 – went on to win the Asia-Pacific Amateur Championship and that should inspire the boys and girls taking part this year," added Nicklaus, also known as the Golden Bear. "Most important, I hope they have a great time, play good golf, enjoy the camaraderie and have a lot of fun."
Tenniel Chu, Group Vice-Chairman of Mission Hills commented:  "We are very proud to be working with Jack Nicklaus and taking his junior championship into its eleventh year. Mr. Nicklaus has been a rich part of the Mission Hills story as both a course designer and a junior golf ambassador and his tournament has played a strong part in the development of Chinese golf."
Established as one of the premier junior events on the Asia-Pacific golf calendar, the 2018 Mission Hills Jack Nicklaus Junior Golf Championship will feature an international field representing 10 different countries. A strong challenge is expected from several top-ranked home players, hoping to follow in the footsteps of past Chinese winners Guan and Cheng who went on to win the Asia-Pacific Amateur Championship in 2012 and 2015 respectively, earning an invitation to The Masters Tournament.
With R&A and China Golf Association ranking points on offer, the tournament will take place over three rounds on the Sandbelt Trails course at the luxury Mission Hills Haikou resort on the tropical Chinese island province of Hainan. Hosted by the Hainan Golf Association, the championship is part of the Mission Hills Junior Golf Programme which stages more than 30 tournaments and events each year for tens of thousands of children and has been helping to promote and develop the sport in China for more than 25 years.
Photo – Jack Nicklaus with junior golfers during a visit to Mission Hills China
-End-
ABOUT MISSION HILLS GROUP
Mission Hills Group, owner and operator of Mission Hills resorts in the heart of the Pearl River Delta and on the tropical island of Hainan, is synonymous with leisure, wellness, entertainment and luxury.
Founded in 1992, Mission Hills is recognized as one of the world's leading golf brands and a pioneer in China's hospitality, sports and leisure industry. The world-class integrated leisure and wellness resort destinations have hosted more than 100 international tournaments, dating back to the World Cup of Golf in 1995, the first international golf tournament in China. Mission Hills has also been accredited by the Guinness World Records as the "World's Largest Golf Club" and the "World's Largest Mineral Springs and Spa Resort".
Mission Hills' properties sprawl over 40 square kilometres. They include 22 championship courses designed by renowned players and architects from five continents, five-star resorts, award-winning spas and volcanic mineral springs, international convention centres, state-of-the-art golf academies, a 20-pitch football training base, Asia's largest basketball school and Asia's biggest tennis facility. Mission Hills is also the official training headquarters for China's Tennis, Football and Golf Associations.
The Group's 'golf and more' leisure philosophy has seen its tourism-related business expand into a leisure hub for multi-generational families. Mission Hills Centreville in Shenzhen and Haikou provides integrated shopping, recreational, business, education, entertainment, leisure and cultural experiences, including Bromsgrove School Mission Hills in Shenzhen in collaboration with the historic British boarding school. Mission Hills has also extended its foray into the hospitality industry by partnering with world-renowned hotel brands such as Hard Rock, Renaissance and Ritz-Carlton. These collaborations have seen the opening of Ritz-Carlton's first golf resort hotel in China and China's first Hard Rock Hotel in Shenzhen.
Other significant projects include Movie Town in Haikou in partnership with China's largest film production company, Huayi Brothers Media Corporation and award-winning director, Feng Xiaogang and China's first Wet'n'Wild water park in collaboration with Australia's leading entertainment group and largest theme park operator, Village Roadshow Limited.
Mission Hills has also announced ground-breaking partnerships with FC Barcelona and the NBA to bring the world's most famous football club and the world's largest professional basketball league to its Haikou resort, making Hainan island a leading hub for football and basketball development in China.
For more information and latest updates, visit www.missionhillschina.com or follow Mission Hills China on Facebook, Instagram, LinkedIn, Twitter and YouTube.