Registration is now open for the Sanya Yalong Bay Coastal Marathon
Registration is now open for the Sanya Yalong Bay Coastal Marathon
The Marathon will be held on November 17th at Sanya's Yalong Bay.
There will be two races this year, a 12-kilometer race and a shorter three-kilometer race.
Registration for the 12k marathon costs ¥40 per person and ¥20 for the shorter 3k run.
The start and finish points for both races will be at the Yalong Bay Outlets Shopping Center.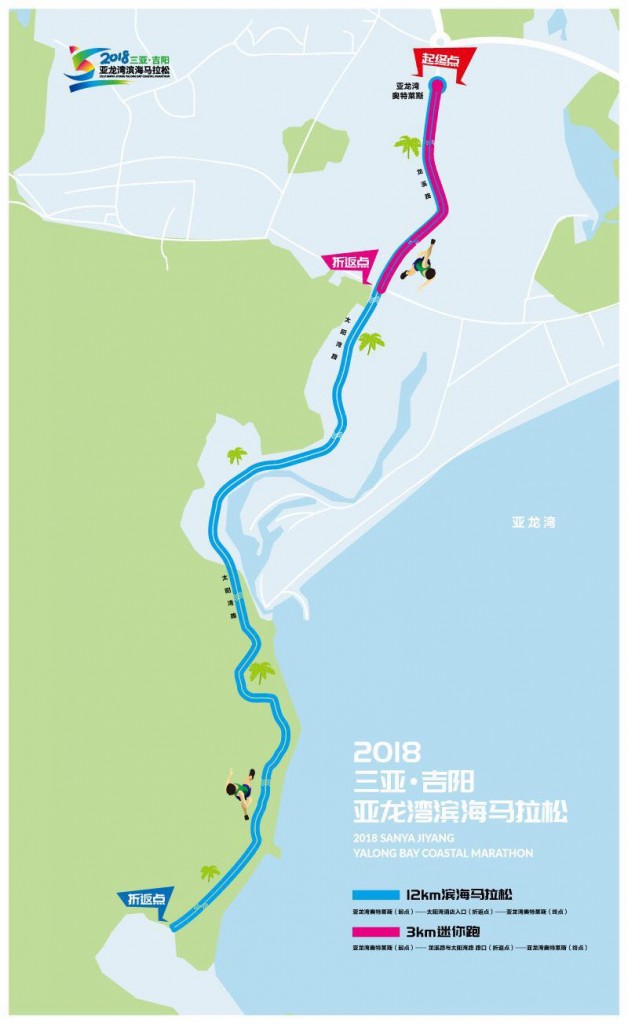 How to register
Registration period: October 12th to 31st, 2018
Online registration: ylwmarathon.com
Telephone: +86-898-8875 9694/8869 6601
Hours: 9 a.m. to 12 noon; 2 p.m. to 6 p.m.
Email: 2392668914@qq.com