Spectacular views of rice paddy fields in the Haikou countryside
Lying alongside the Nandu River, 20km South of Haikou city centre is an abundance of rich farmland which is tended to by locals from nearby villages and offers some of the most spectacular views of the Haikou countryside.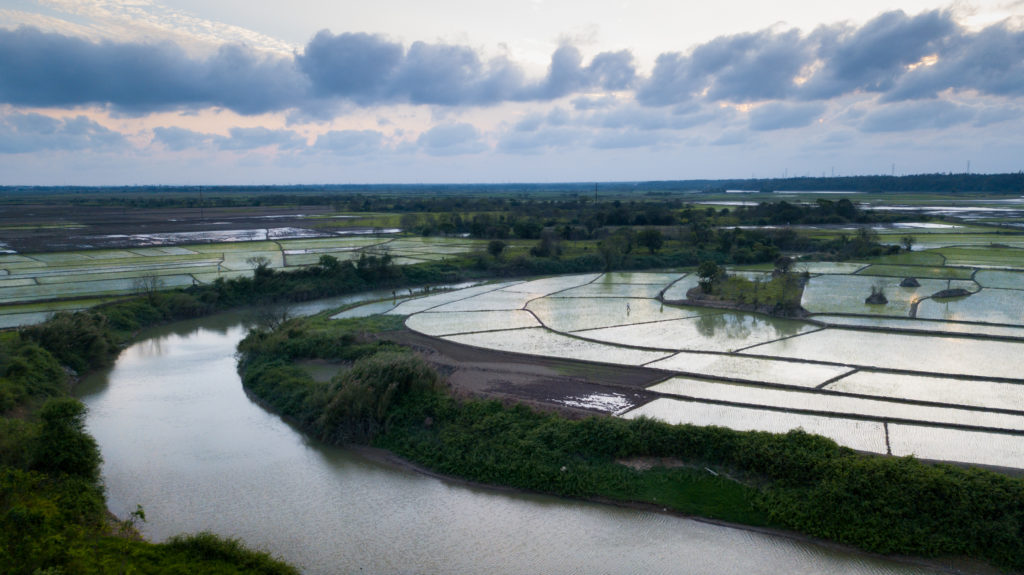 Paddy fields are flooded parcels of arable land used for growing semi-aquatic rice. Paddy fields are generally built into steep hillsides as terraces or adjacent to rivers or marshes. They require large quantities of water for irrigation and a great deal of labour and materials to create.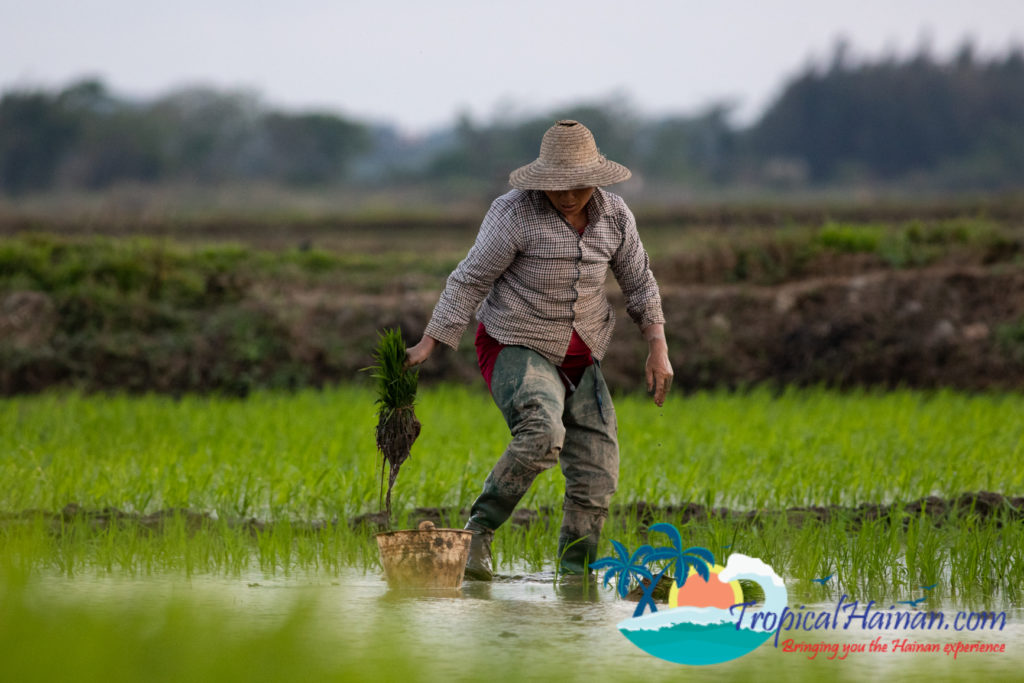 Asia produces and consumes 90% of the worlds rice, but rice isn't the only aquatic plant that is used by humans as a food source, other examples are water caltrop, Chinese water chestnut, Indian lotus, water spinach and watercress.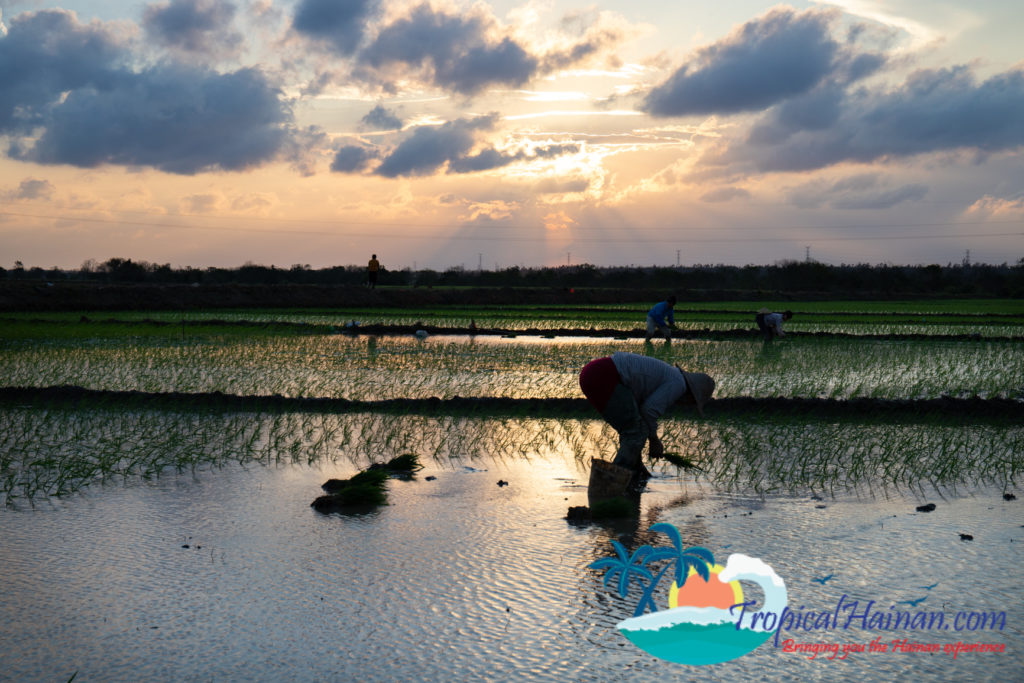 Harvesting and planting machinery can be expensive, it can be quite common across Asia for farmers to plant and harvest manually which is labour intensive work. According to the FAO (Food and Agriculture Organization of the United Nations) manual harvesting requires 80 to 160 hours per hectare (the size of a football pitch) as opposed to 2.7 to 4.5 hours per hectare by machine.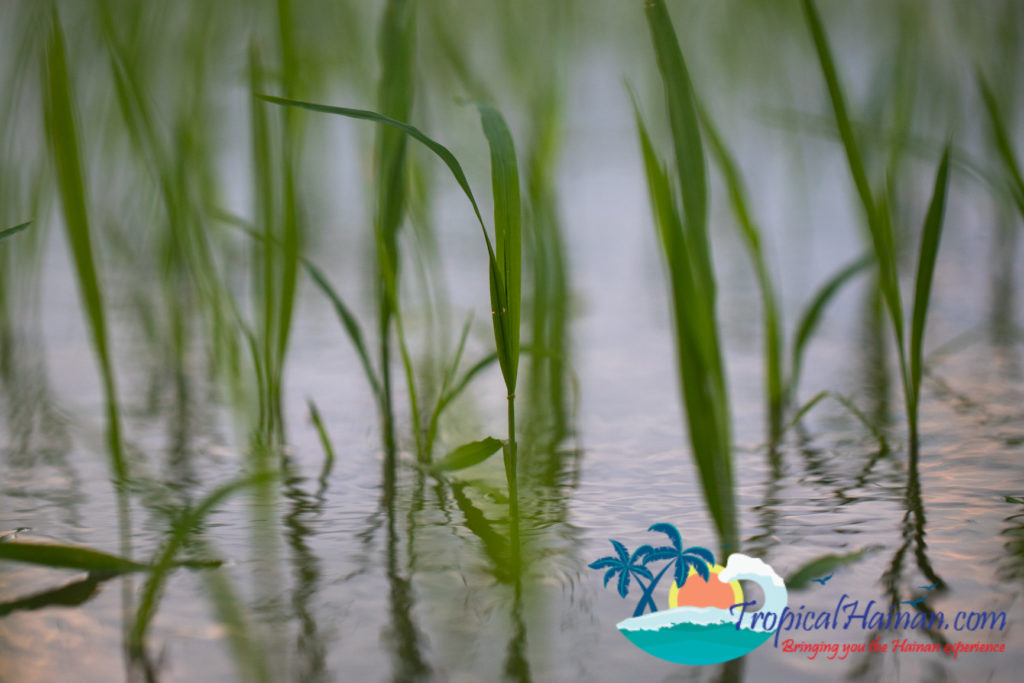 There are many advantages to manual harvesting compared to mechanical. One of the most important advantages is visual image processing which allows the workers to weed out any defected roots and stems. Higher yields can also be gathered due to smaller amounts of damage harvesting by hand compared to harvest by machinery.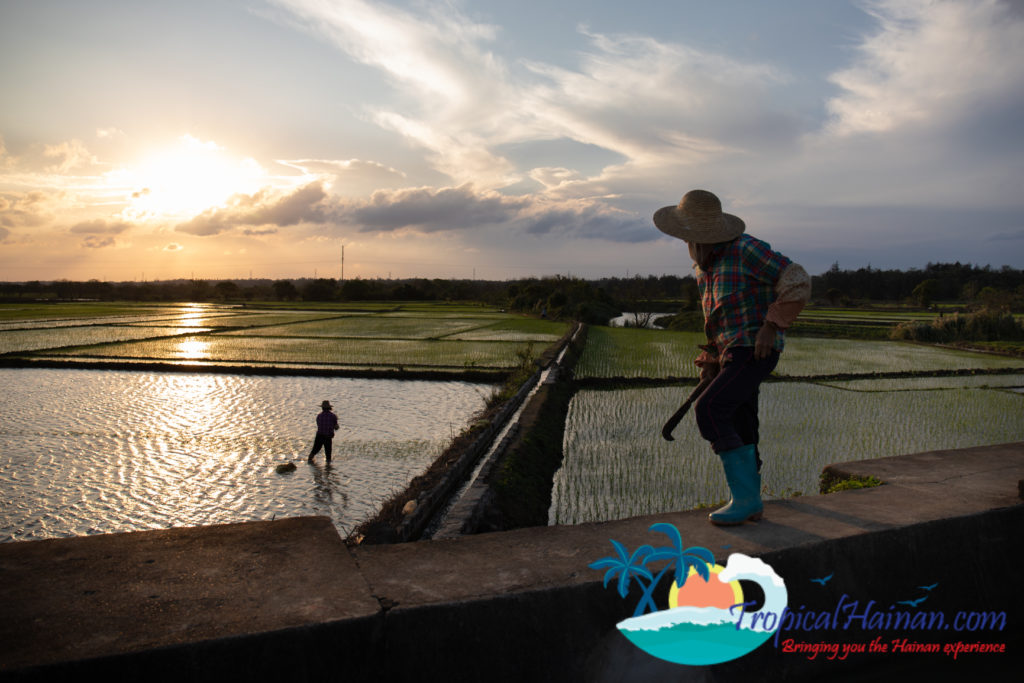 According to the Proceedings of the 19th World Congress of Soil Science, the earliest paddy-fields date back to 4330BC, based on carbon dating of grains of rice and soil organic matter which was found at the Chaodun site in Kunshan county, Jiangsu province, China.
There is also archaeological evidence that unhusked rice was stored for the military and for burial with the deceased from the Neolithic period to the Han Dynasty in China.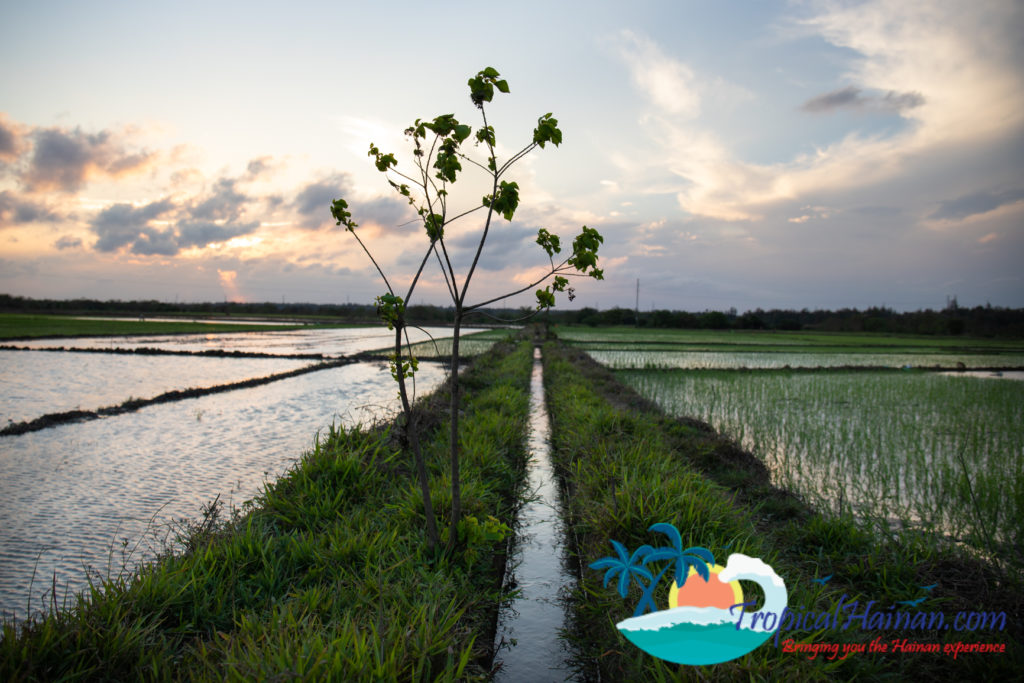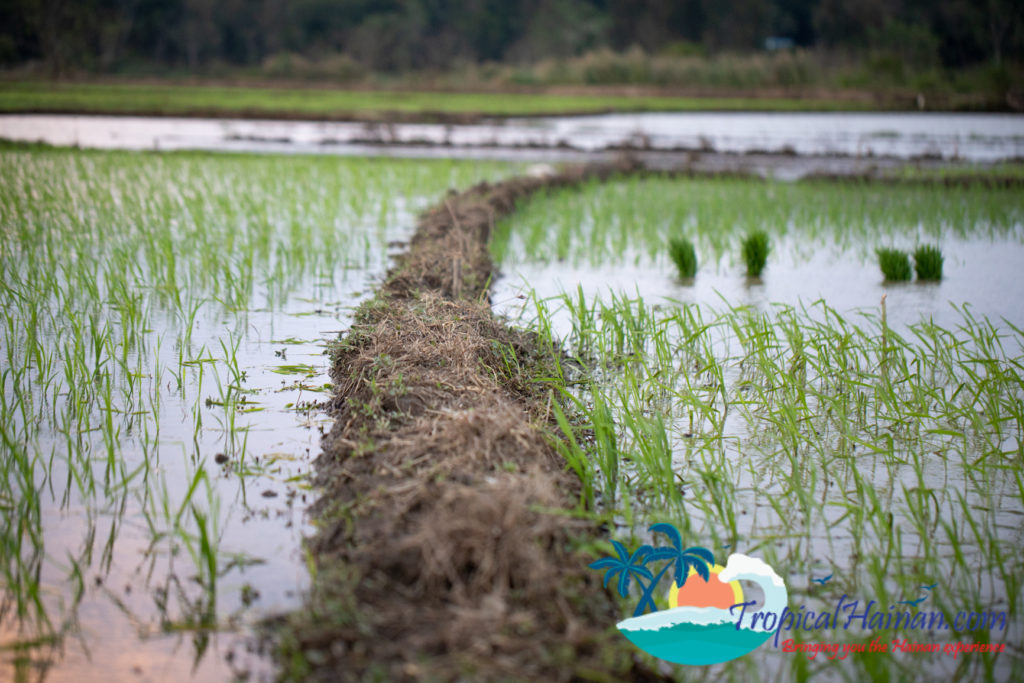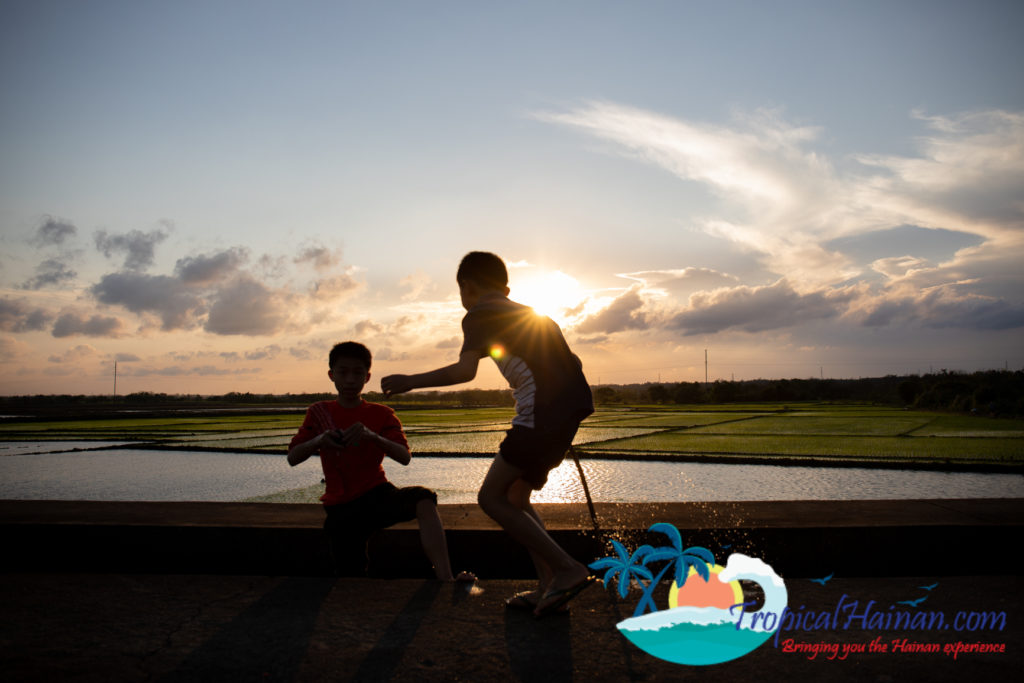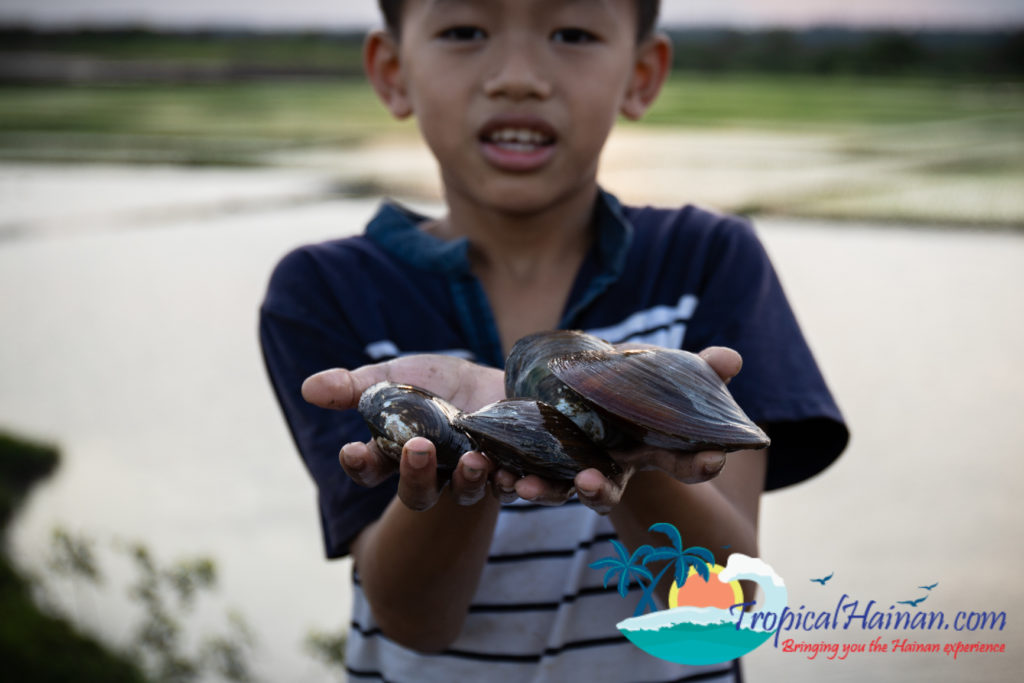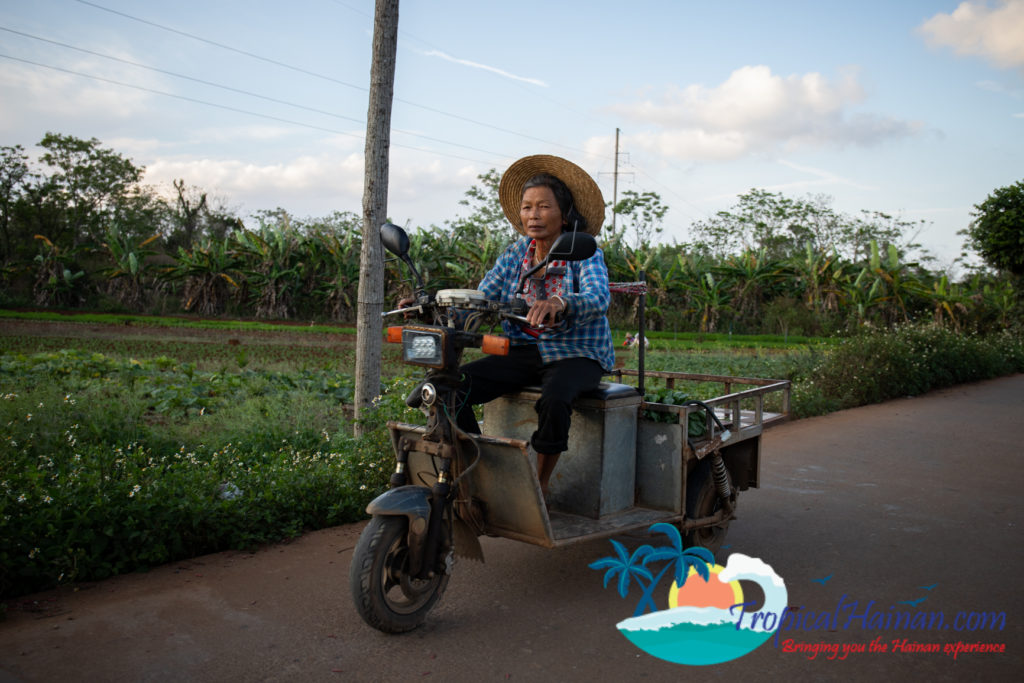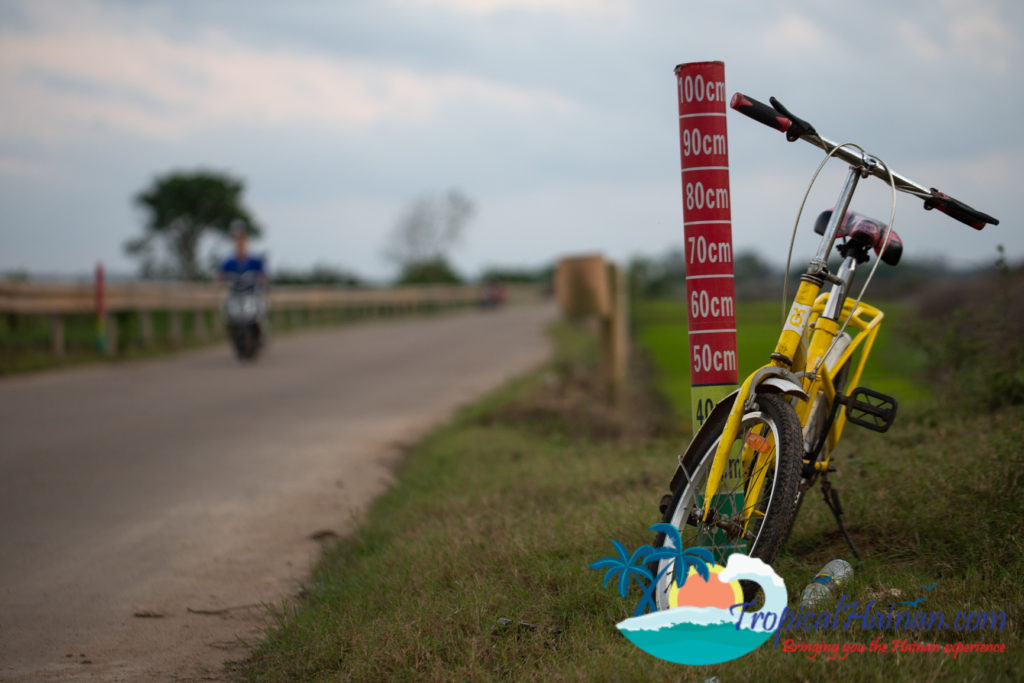 Transport used by the local farmers, notice the flood level marker. Hainan is prone to typhoons and strong rains and the Nandu River can easily break its banks in the low-level country areas.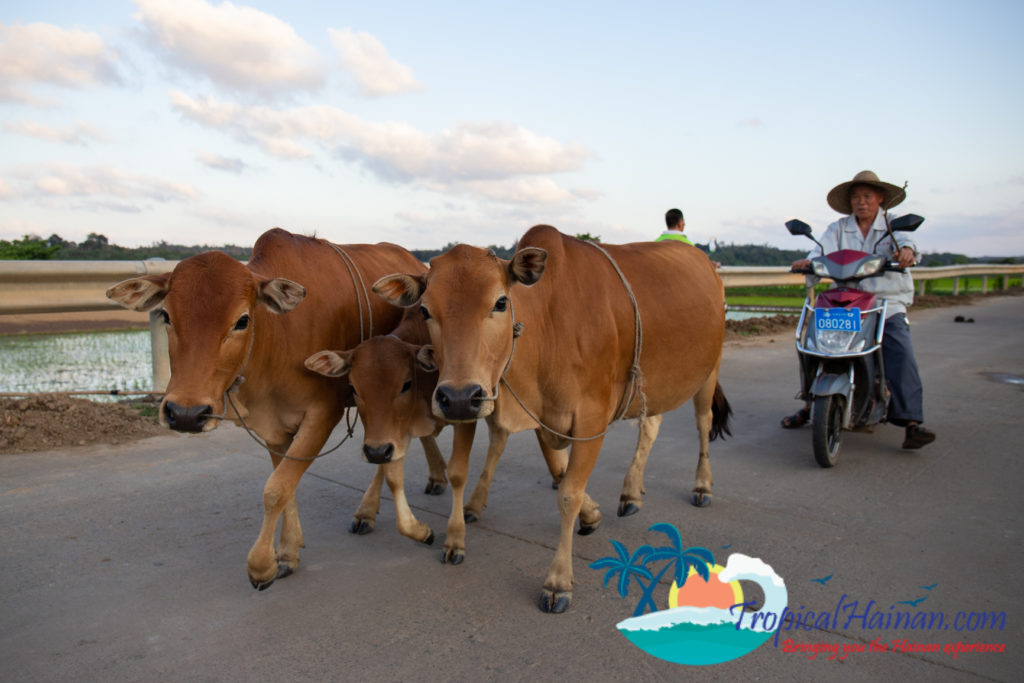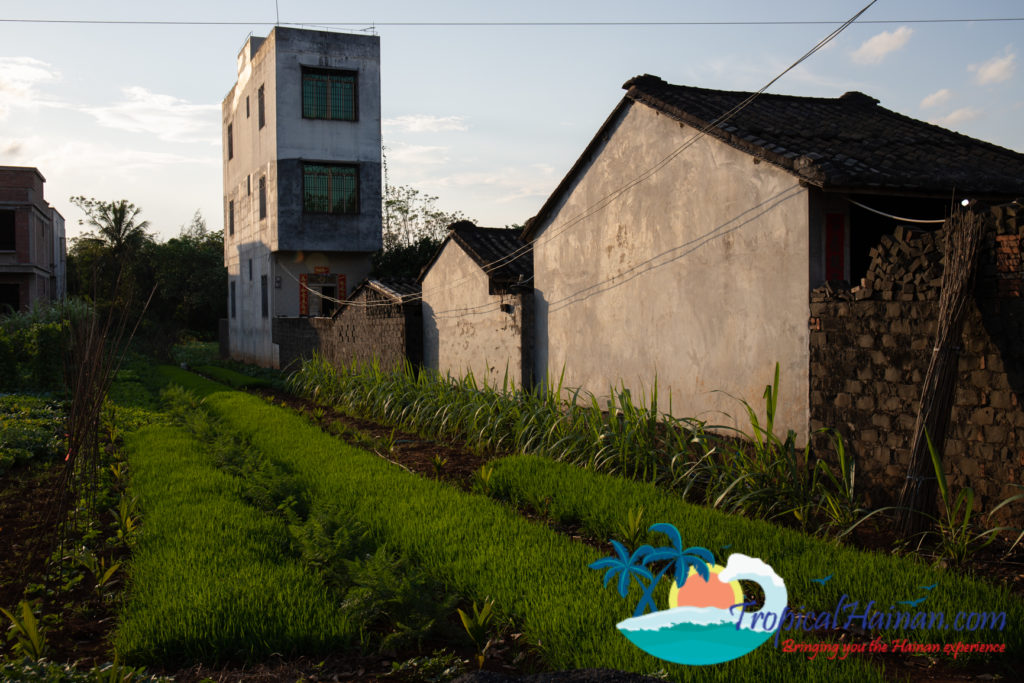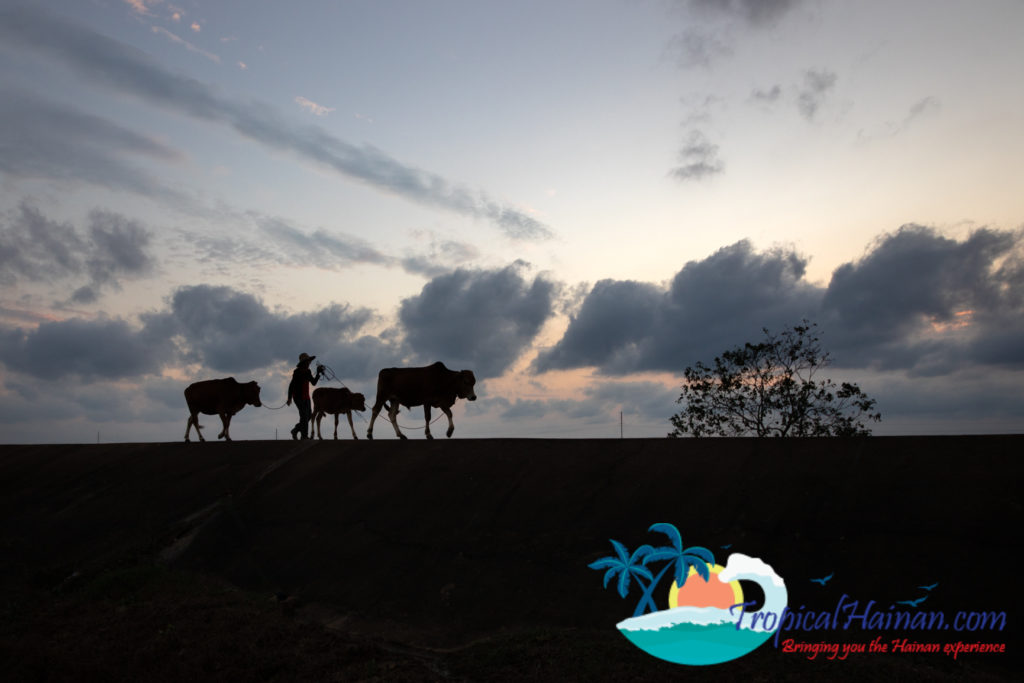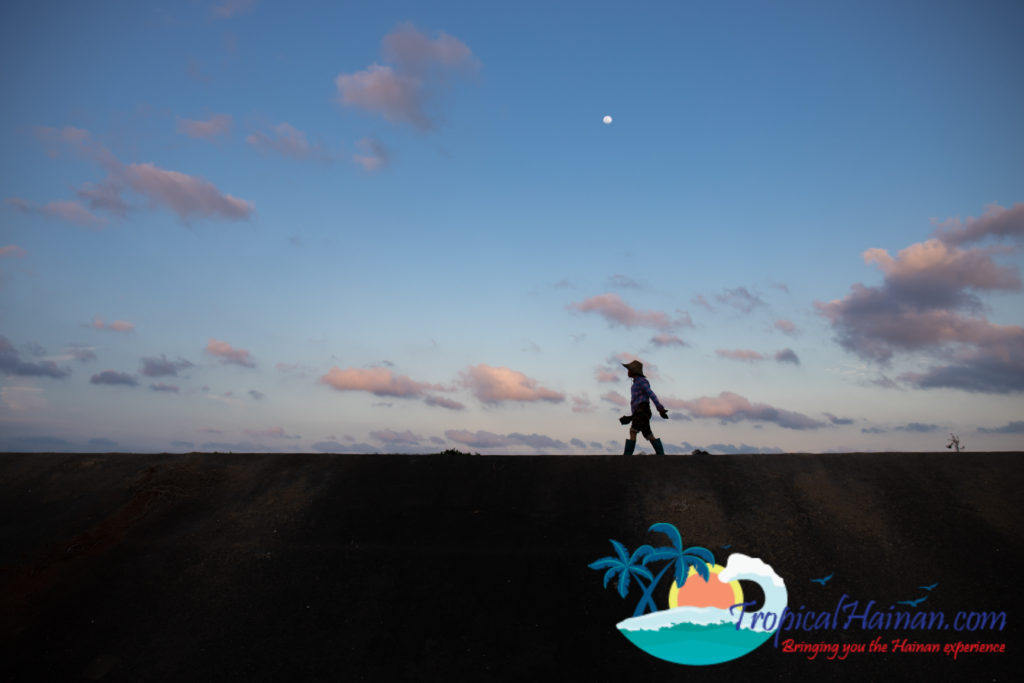 Working in the fields is long and arduous, many of the farmers don't finish work until it's dark. Next time you sit down for your evening meal, just think how much work went into that small bowl of rice.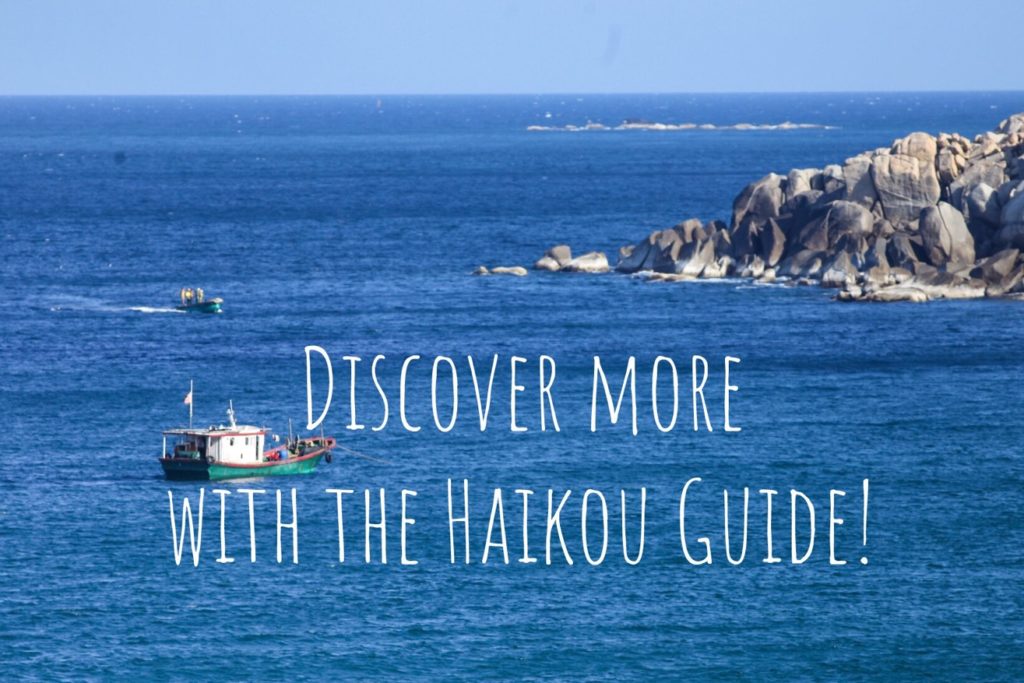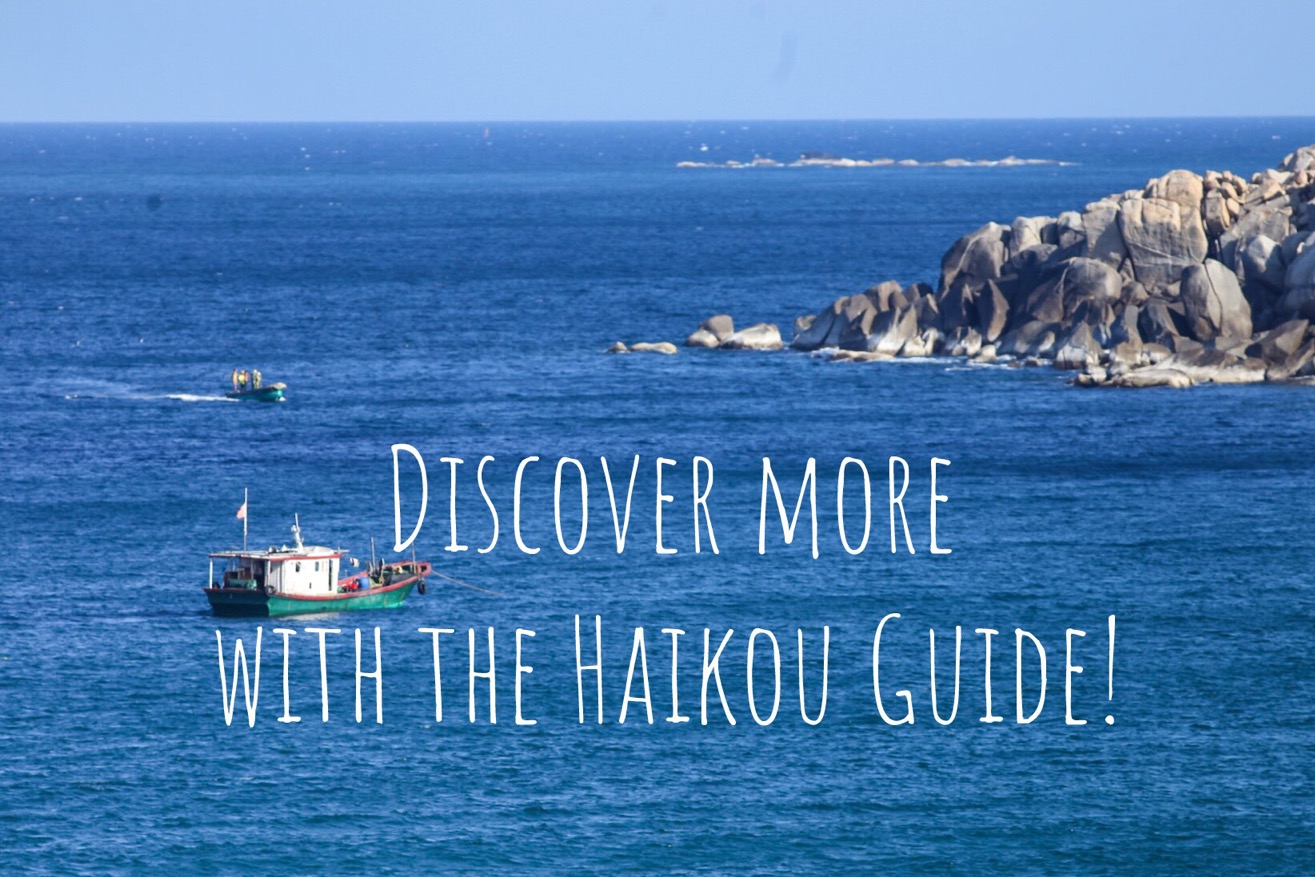 Published by the Haikou Foreign and Overseas Chinese Affairs Office and the Haikou Bureau of Foreign Experts Affairs

海口市外事侨务办公室 海口市外国专家局主办
Scan the QR code to follow The Official Haikou Guide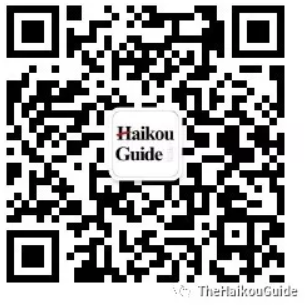 (c) Copyright HaikouGuide all rights reserved, images or text may not be copied in part or full without express permission in writing. For permission contact haikouguide@tropicalhainan.com
所有内容版权所有,未经授权,严禁转载。授权请联系 haikouguide@tropicalhainan.com