Successful Conclusion to the Sanya Destination Wedding Expo 2017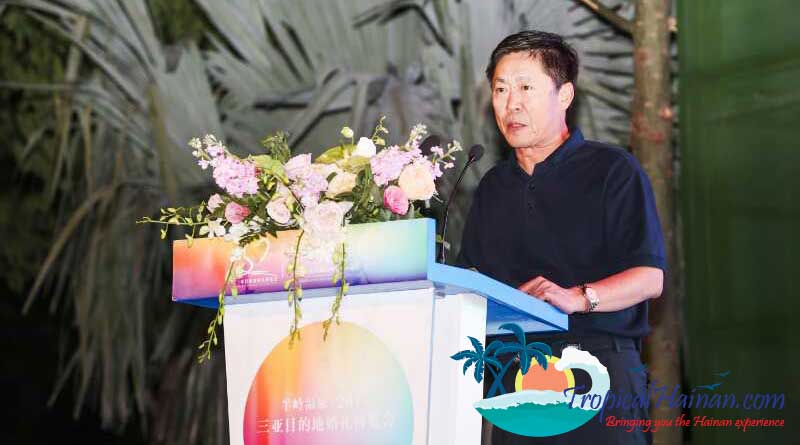 Jointly organized by the People's Government of Sanya and the Hainan Broadcast Television Group under the direction of the Hainan Provincial Tourism Development Commission, the closing ceremonies of the 2017 Sanya Destination Wedding Expo successfully took place at the Ocean Sonic Banling Hot Spring Villa Resort & Spa Hotel on the evening of December 4th.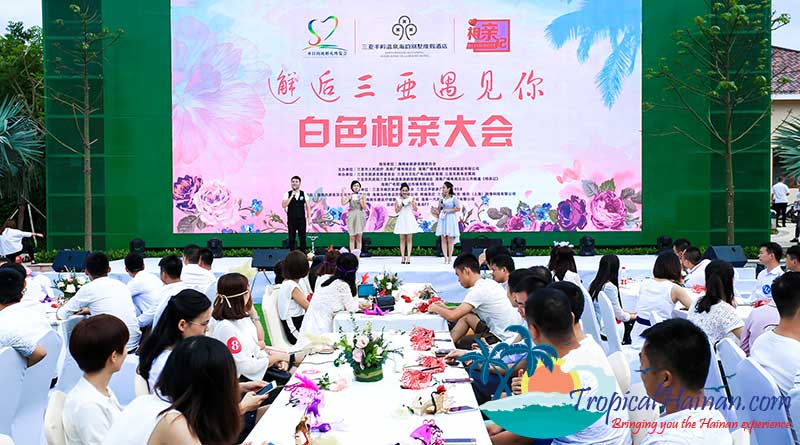 As part of this year's Wedding Expo, the grand finale event was a fashionable Awards Ceremony recognizing various wedding industry players across a number of categories.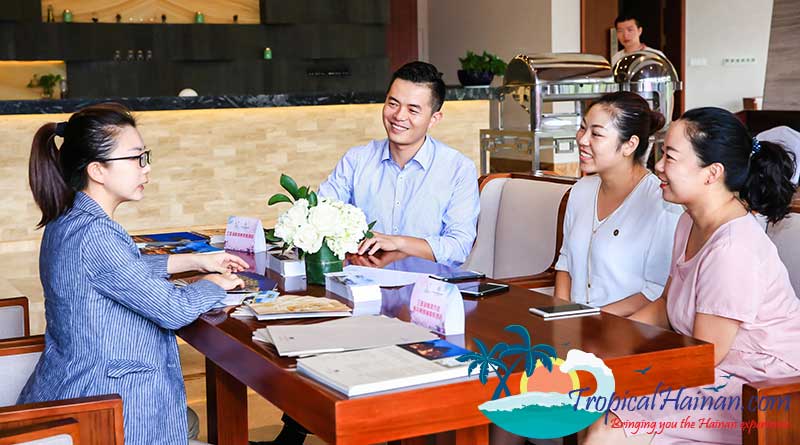 The three-day Sanya Wedding Expo attracted many domestic and foreign companies, various provincial and municipal wedding industry associations, experts and scholars. Over three days, they gathered together with the goal of helping build up Sanya's wedding tourism industry.
New Era, New Style, New Pattern, New Life, New Sanya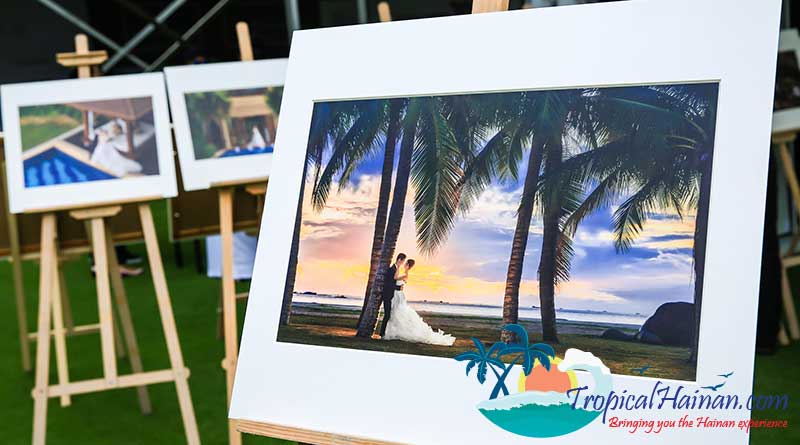 The 2017 National Wedding Industry Forum was one of this expo's biggest events. Held with the thematic topic "A new pattern for a new wedding industry", it attracted dozens of wedding industry elite to Sanya, to jointly explore and discuss new trends, concepts, and ideas both for Sanya and the rest of Hainan.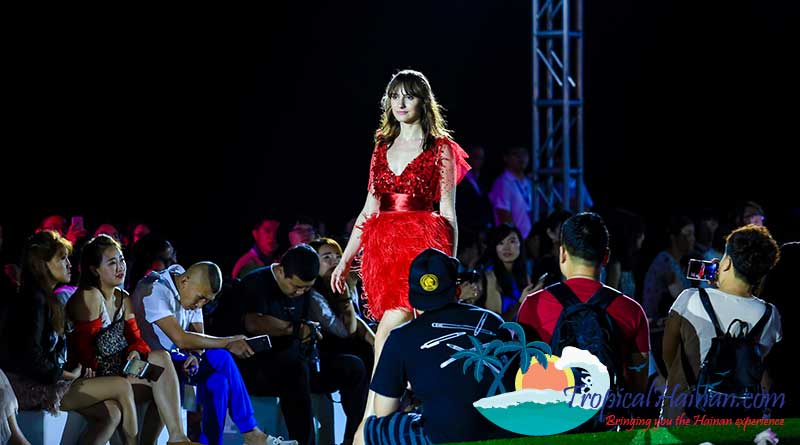 Teams of professionals joined hands to create the amazing Imperial Dynasty Wedding Fashion Show with the intent of promoting traditional Chinese wedding culture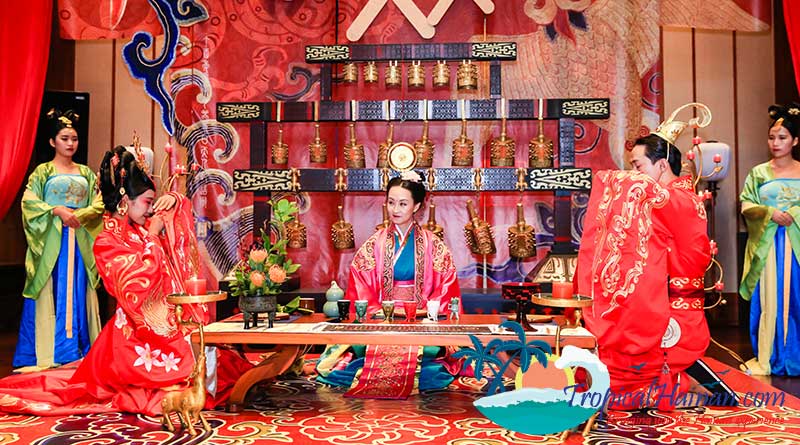 The organizers specially invited historical Beijing wedding tradition and folklore expert, Mr. Jia Wenyu along with a team of dedicated and professional staff to create a glorious Tang Dynasty Wedding Show piercing the veil of ages and promoting traditional Chinese wedding culture. To the great approval of all in attendance, a variety of traditional wedding related events such as "The Bridge Emerges" and "The Fan Ceremony" were reproduced in stunning detail.
Jenny Packham leads wedding fashion trends all over the world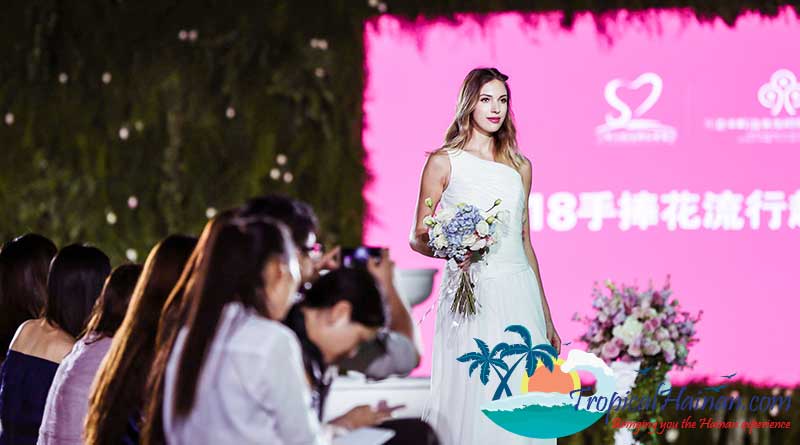 At this year's expo, one of the most looked forward to and best attended events was the 2018 Wedding Fashion Show featuring stunning innovative designs by leading companies such as Jenny Packham. Leading British designer Jenny Packham provided attendees with a first glimpse of their new 2018 designs.
With a total of 41 new designs debuting much to the approval of audience at the the fashion show, amazing new choices joined traditional favorites on the market in 2018.
Each of the wedding gowns modeled was as stunningly beautiful as the women modeling them. At the fashion show, the organizers also specially invited famous Korean florist Ms. Yang Ji Hye to bring team members from Sodamhwa and Flower Company Emotion to show off bouquet designs.
According to briefings provided, the Sanya Destination Wedding Expo has undergone years of gradual development and is making efforts to become a domestic showcase for the international wedding industry.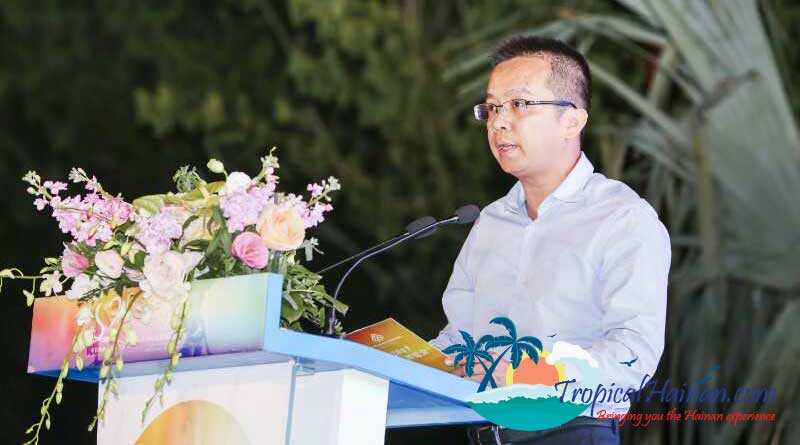 Singles Speed Dating and Other Romantic Activities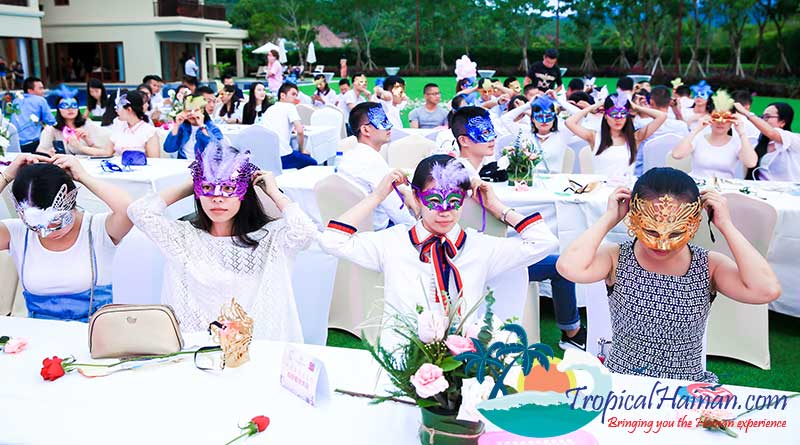 During the wedding expo, the "See you in Sanya" event was designed to give young singles the opportunity to meet and greet with the hopes of finding an everlasting match. Romantic events set up by the organizers included a cocktail party, couples' treasure hunts, and a masked waltz. Everyone in attendance said they had a good time.
Stunning exhibition booths display custom services provided by exhibitors
When it comes to wedding related tourism, the primary customer base are luxury high-end consumers. At this year's expo, exhibitors in attendance included all sorts of luxury brands such as the Mandarin Oriental Hotel, Thetis Dive Club, and Kangda Yachts. In particular, all five of the Hilton brand hotels in southern Hainan had a joint exhibition. In order to meet the consumption demands of their desired high-end customer base, the exhibitors have to competitively provide distinctive thematic activities and private custom services.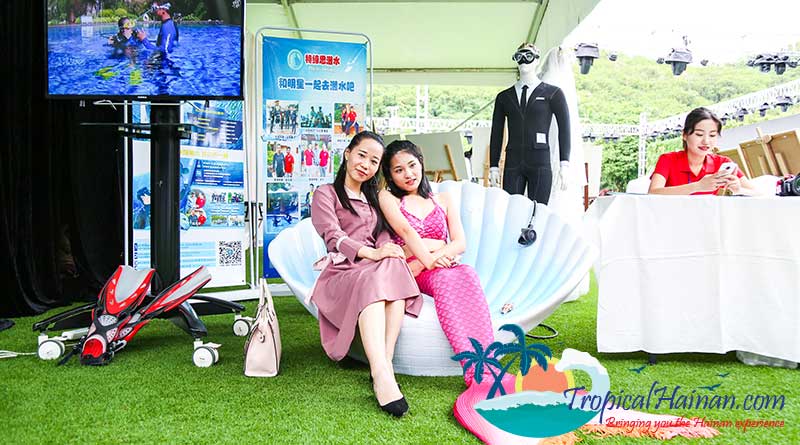 Artistic leaders and winners of more than 300 photography awards from around the world, also attended the event. They also brought along some of their best works to give the audience a visual design feast.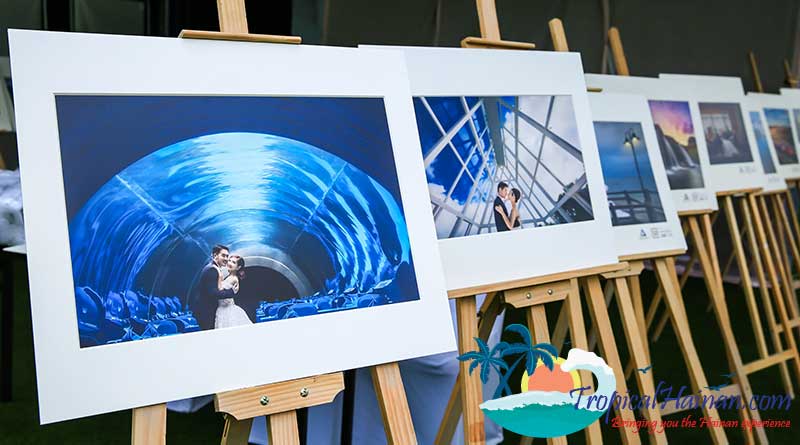 Major Awards and Recognitions
At this year's event, the 2017 Wedding Awards Ceremony presented the following awards and recognitions "Sanya Top 10 Wedding Hotels, 2017", "Sanya Top 5 Wedding Photography Bases, 2017", "Official Service Provider for the Sanya Destination Wedding Expo" and the "2017 Sanya Wedding Industry Award for Outstanding Contribution by an Individual".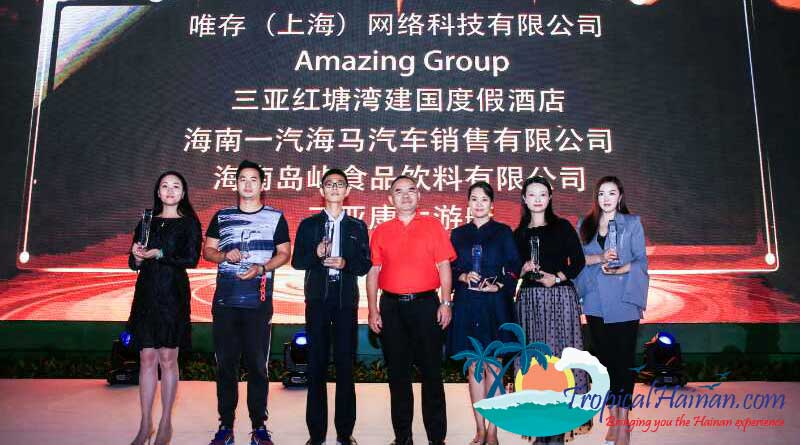 A total of 31 brands and individuals were recognized. Having been held for a number of years, the wedding expo already has a gold standard reputation in the industry. According to the event's officiants, marriage is more than just a blessed arrangement and a dream within a dream, it is also one of the core items on which the Sanya wedding tourism industry is based. Therefore, by creating this expo to honor outstanding players in the wedding industry, it will be a platform for the development of the wedding travel industry.
(c) Copyright tropicalhainan.com all rights reserved, images or text may not be copied in part or full without express permission in writing.