The Haikou Guide: A foreigner's perspective feb 2016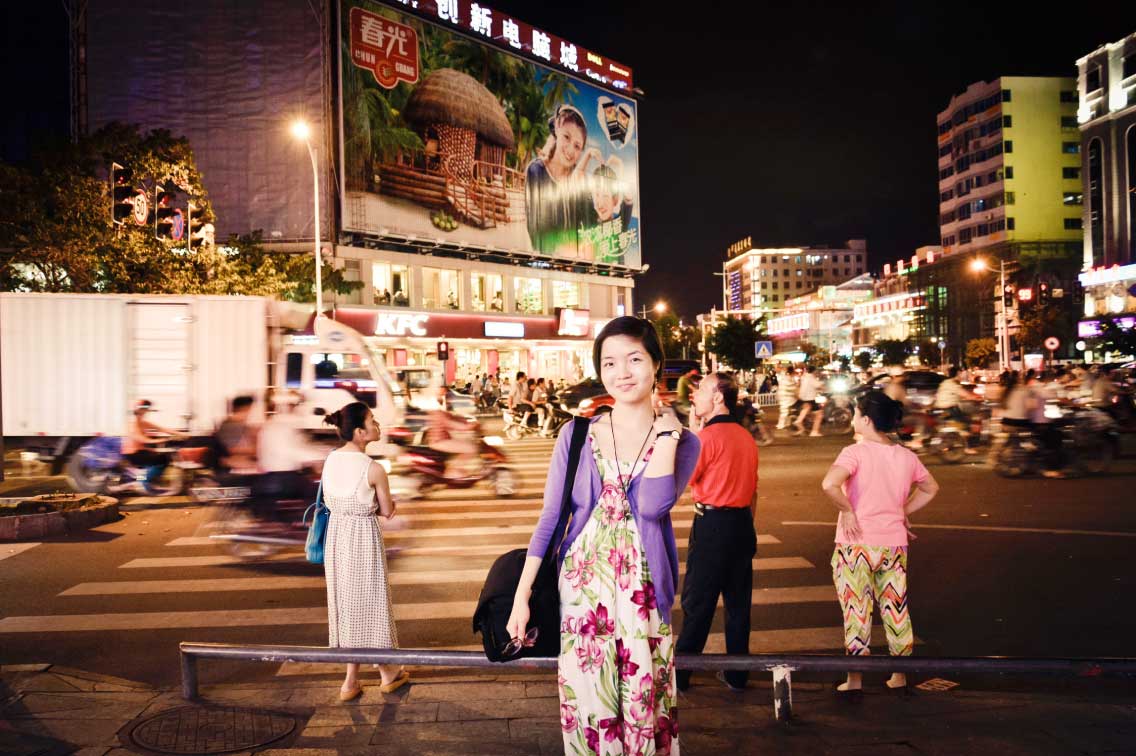 First of all, I would like to tell you about myself briefly. My name is Tsenguun Batbold, I am 20 years old, and I am from Mongolia. The I feel the most blessed about in life is my lovely family, whom I deeply cherish. I have an elder brother and an elder sister, which makes me the youngest. A child in most families is loved and cared for, and raised by their parents, for me it was double of them, and double of all the love and passion too. I think, throughout my life, who I became and grew up as, was solely depended and influenced by their way of teaching and giving.
After my high-school graduation, i was accepted and enrolled in Mongolian Medical National University, in class of medicine. It was that big decisive moment for me to be able to achieve this status of being accepted, where the competition is usually very high. But not long after, I discovered, I was also given a chance to challenge my current qualifications to apply for a scholarship in Hainan Medical University. Even though, the goal that have been aimed a long ago, was achieved successfully, the opportunity to go to Hainan for my medical studies, was a much greater chance for me to take.
I knew at that moment,that stepping into this different direction, will lead me to many amazing opportunities, but also having many difficult challenges on its way. But one thing for sure i knew, that the decision to study abroad, in China, will change my life in certain important ways, of which i didn't know clearly about.
Life as a student in a foreign country for the first time
The first time I came in Haikou was with my beloved mother. She came along to accompany and guide me, as the experience to study abroad as a girl, have many difficulties, we all knew, she wanted to support me as much as she had the possibilities to. Having her by my side for the first week of my arrival in Hainan, helped me to stay strong in heart and soul, furthermore it helped me to be focused on the idea of what really brought me here in the first place.
Now that I have lived here for two years, and welcoming my third year, I can see amazing number of challenges and chances came on to me, just like when you move into a new house and experience many strangers suddenly knocking on your door without any before notice. Now that I have lived far from my family and friends for quite a long time, I can see things more clearly, I can have alone time to learn more, to discover about myself, also replenish and nurture throughout the journey.
Difficulties of getting used to a new environment
From the first day I came to Haikou, I could clearly see the climate difference between my home country and Hainan. Mongolia has a dry and cold climate in general. Ever since i was a child i had never experienced living in humid area for a long time. Whereas, we all know, in Hainan, the air humidity is always around 50 to 80 percent. This difference had led me to discover difficulties with fungi. Nevertheless, now i know how to get around with this problem.
Why I like living in Hainan
Home is the place, where everyone feels close and warm to heart, no matter what kind of place it is. I do miss my home, my family and my friends back in Mongolia, some time to time. But now that I have already got used to living in Hainan for the third year, I started to feel as if this is my second home town. The nostalgic feelings about home are no longer so strong, it becomes less and less in time. Whereas, my feelings towards Hainan are growing bigger as ever. Meeting new people, making new friends with people from other nationality and culture, learning new perspective of life, and challenging myself in study and society; all these amazing chances brought to me, because i live in Hainan.
Hainan is a very rich in culture, wild in nature and a special place, not only in China, but in the whole world. I can profoundly say, that i feel utmost grateful and blessed that my life has turned its way to bring me here in Hainan.
Modified and Edited by Joshua Sorochan.