The Langham Hotel Haikou, Probably The Number 1 Hotel in Haikou
Proof that Haikou has more to offer than just beaches and golf courses — the city's biggest opening last year, The Langham Haikou, happened in Bin Hai Avenue just opposite Evergreen Park, the largest tropical, ecological garden in Hainan's capital city. Staying true to its London roots, the Langham Haikou is situated in the "most healthy, convenient and fashionable position in Haikou".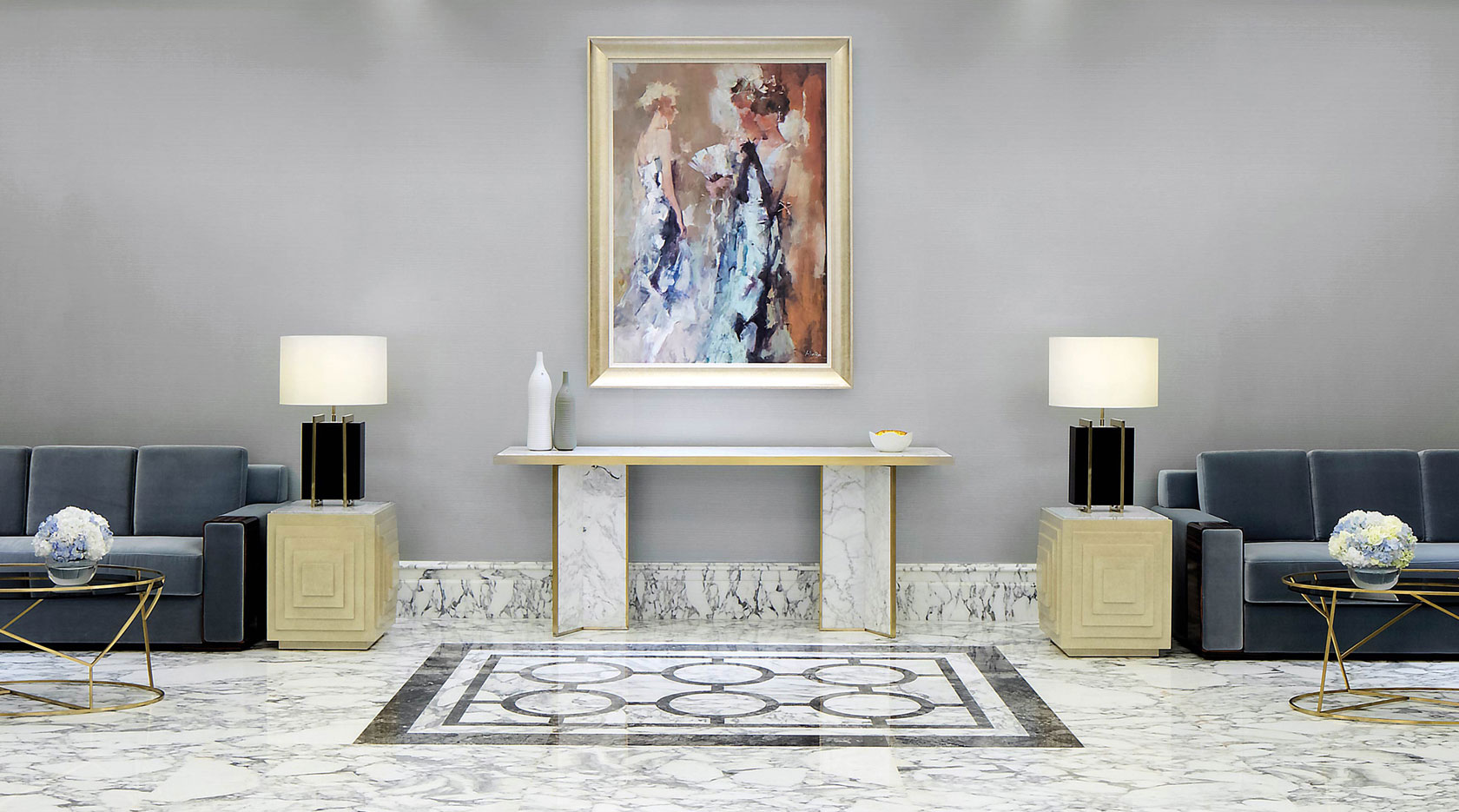 The common areas are open, generous spaces with a classical and sophisticated design
Stepping through the front doors you are greeted by a light scent of ginger flower coming from an enormous vase of fresh pink roses, a delicate aroma which is then dispersed to all areas of the hotel through the air-conditioning systems.
A speedy elevator ride whisks you to the lobby on the 43'd floor with stunning views of Century Bridge, The Qiongzhou Straits and a fast, friendly check-in service. The journey from lobby to room was without doubt the most pleasant of any hotel in Haikou I've yet encountered. The common areas are open, generous spaces with a classical and sophisticated design. Decked in marble and with a palette of gold and pastels they create an atmosphere of warmth, refinement and understated elegance. Strategically located throughout are specially commissioned art pieces which just beg you to stop, admire and soak up your surroundings.
The Langham Hotel Haikou Suites
The suites are equally as impressive with classic elements merging with modern bright design and comforts and luxuries which far exceeded our already high expectations. From floor to ceiling windows overlooking the straits and the city, a flat screen TV in each room with English channels, an ultra-comfortable king-sized bed and a marble bathroom with gold fixtures, a bath and large walk-in rain shower, they're perfectly equipped for comfort and convenience. The private bedroom and separate living room are well-appointed and spacious enough to ensure you've got plenty of room for family, work or both.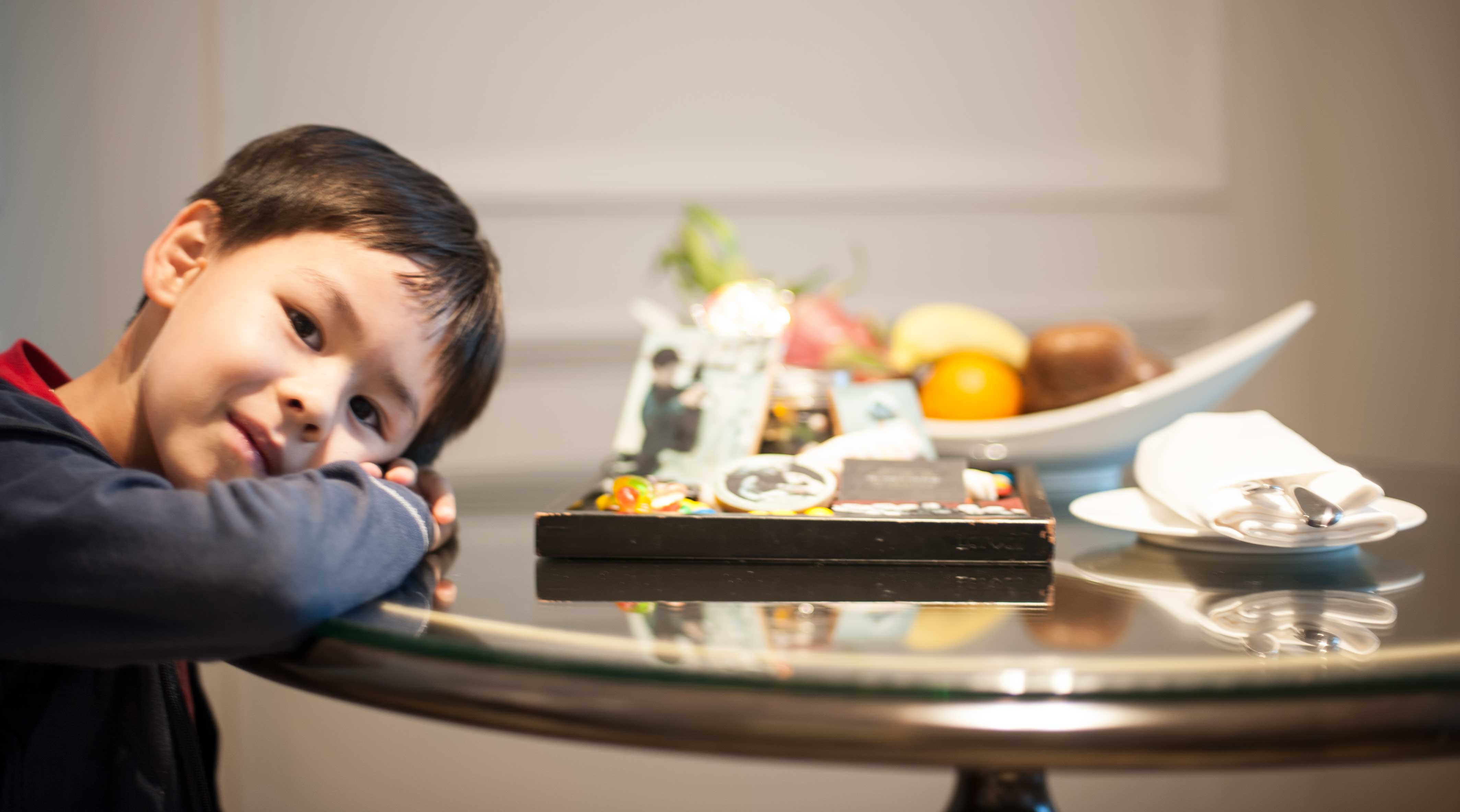 My 6 year old son and his favourite Star Wars figures as a welcome treat
What really puts the Langham Haikou in a class of its own is the staff live and breathe a 5 star mentality. Before we booked, my wife made enquiries about our stay through WeChat and staff used her public photos to bake cookies with edible pictures of my 6 year old son and his favourite Star Wars figures as a welcome treat; it really blew us away. The Langham Haikou operates to a standard which I would expect to find in the best hotels anywhere in the world. The hotel has a decidedly self-assured and competent air; for an establishment that's just approaching its first anniversary everything feels as if it has been running the way it should for a very long time.
T'ang Court Restaurant
T'ang Court restaurant with "China Platinum Five Stars Chef" Alex Chow, offers an outstanding gastronomical experience with his 21st century fusion of authentic Cantonese and Hainanese culinary dishes. Guests can enjoy their fine dining experience in a beautiful indoor setting, in addition to which, there's an outdoor (Star Bar) restaurant. There's also a glass-enclosed wine cellar and private dining rooms which provide perfect venues for intimate gatherings. You can read more on our review on the T'ang Court Haikou here.
Buffet Dinner
The buffet restaurant offers international fare with items like Japanese sushi and cold cuts, Chinese dishes, fresh seafood, Italian pastas and pizza, salads and breads and ala carte mains, not to mention their now famous ice-cream for dessert. The evening we arrived every table received complimentary lobsters and Kuai (Chinese: 膾) an historical Chinese dish consisting of finely cut strips of raw fish, along with free Heineken beer on tap. While I love Chinese food, having spent six years in Hainan, I bypassed all of it and only had eyes for the roast beef and Yorkshire pudding, which did not disappoint. It was nicely seasoned from good cuts and every mouthful was a delight. My only regret was I didn't leave room for the ice cream, which my six year old son and the family's ice cream expert assured me, was top notch.
The Chuan Spa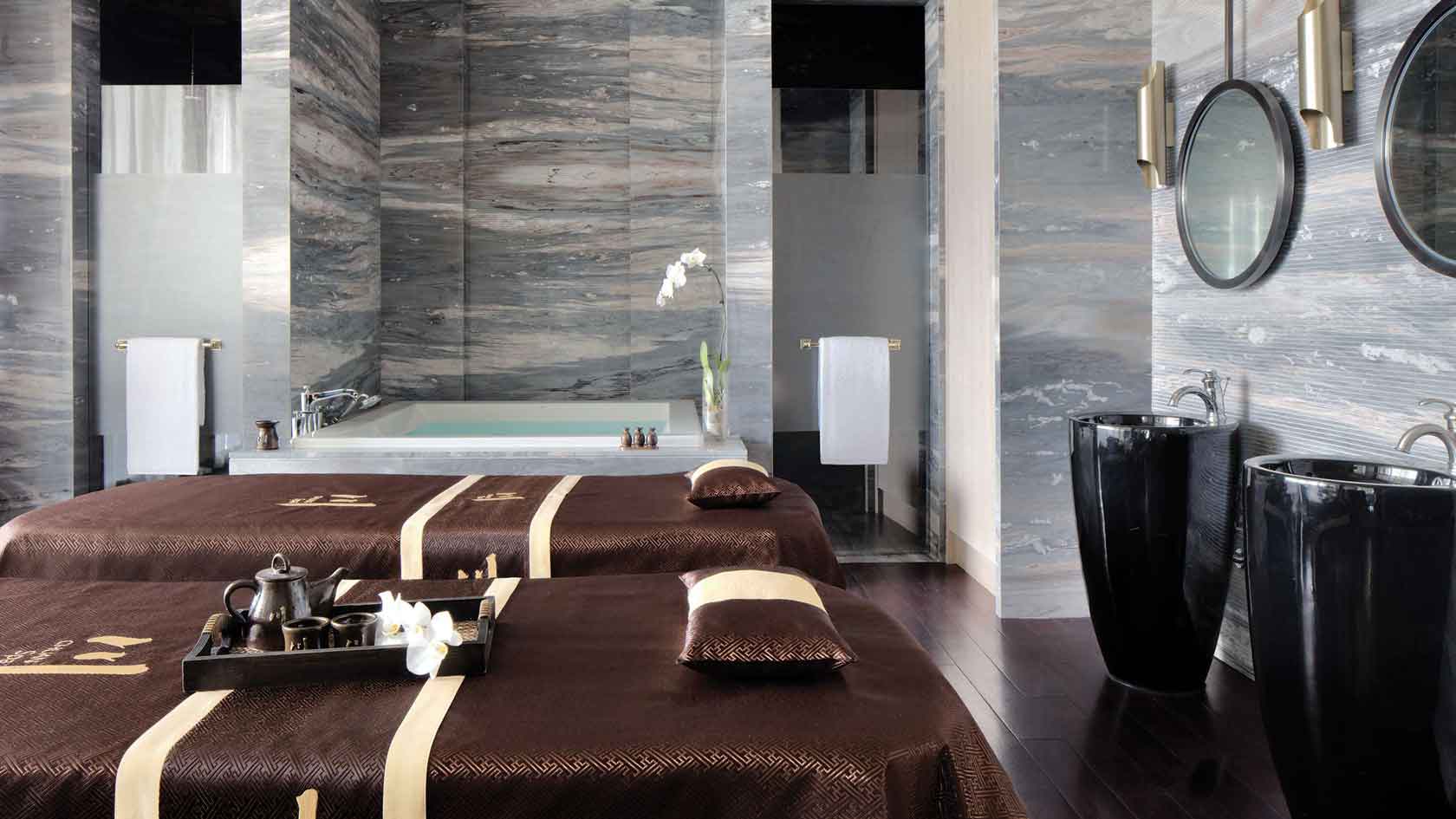 At eight o'clock, in search of some much needed pampering and de-stressing my wife left for the Chuan Spa. The spa offers therapies based on the principles of traditional Chinese medicine using the five elemental forces of wood, fire, earth, metal and water and the experience begins the minute you walk through the door. The rooms are uncluttered, and distraction free with muted colours designed to help you focus on yourself, relax, drop a gear and forget about the outside world. Guests fill in a questionnaire about ailments, sleeping habits and stresses which allows the therapists to offer a tailored, personalised service and discover which elemental treatment best suits you. The Chuan Spa develops and uses its own brand of high quality massage products, therapists are soft spoken, professional and leave room and time for the customers to rest, relax and enjoy the treatment. There are five private, spacious treatment rooms, including a steam room and Jacuzzi and a foot massage room. You need to book a spa in advance.
Outdoor Swimming Pool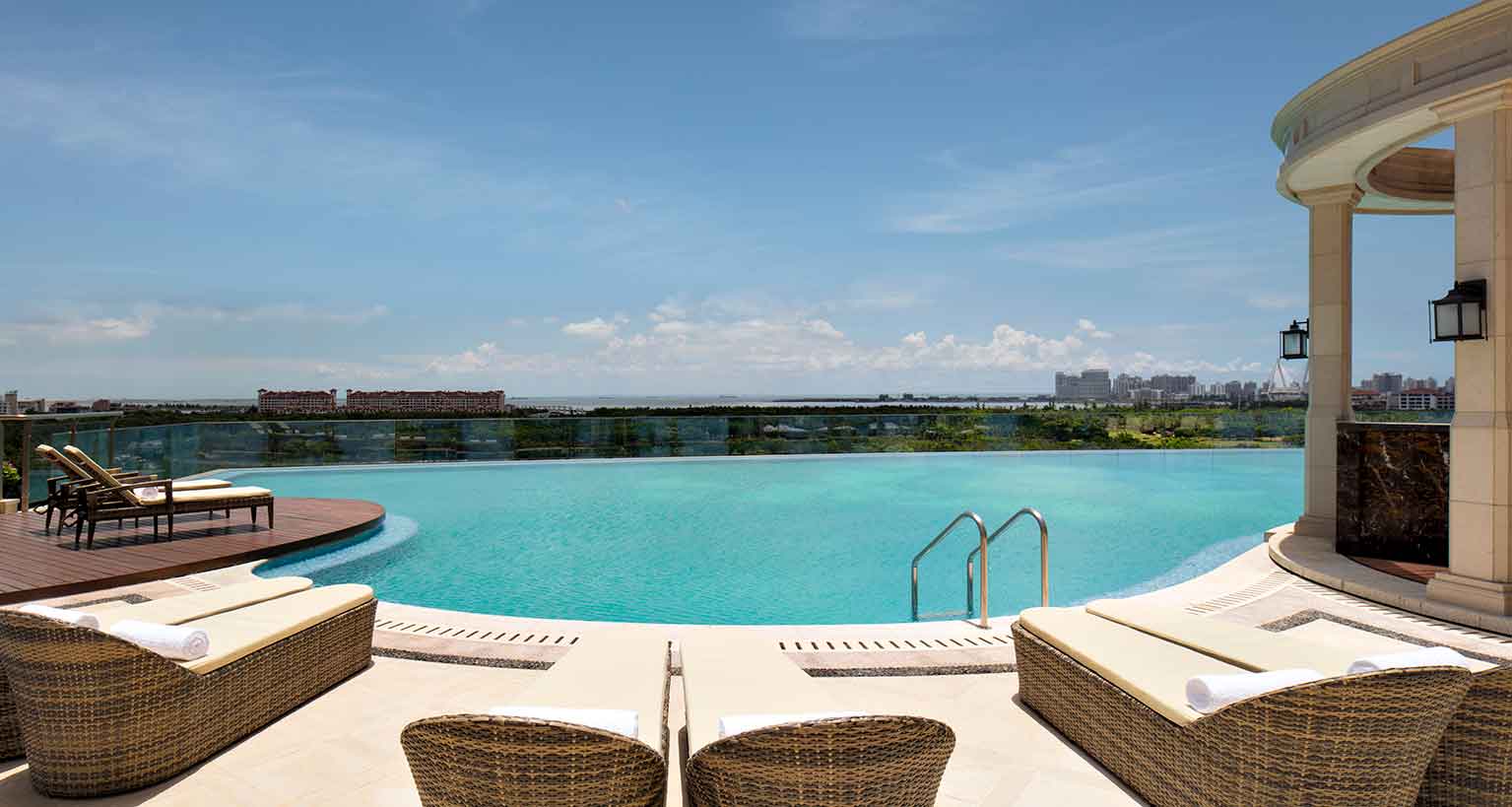 Other recreational facilities in the hotel include a well-equipped fitness centre with all the expected workout equipment and an outdoor swimming pool which unfortunately we didn't get to use as the weather that day had turned unseasonably cold.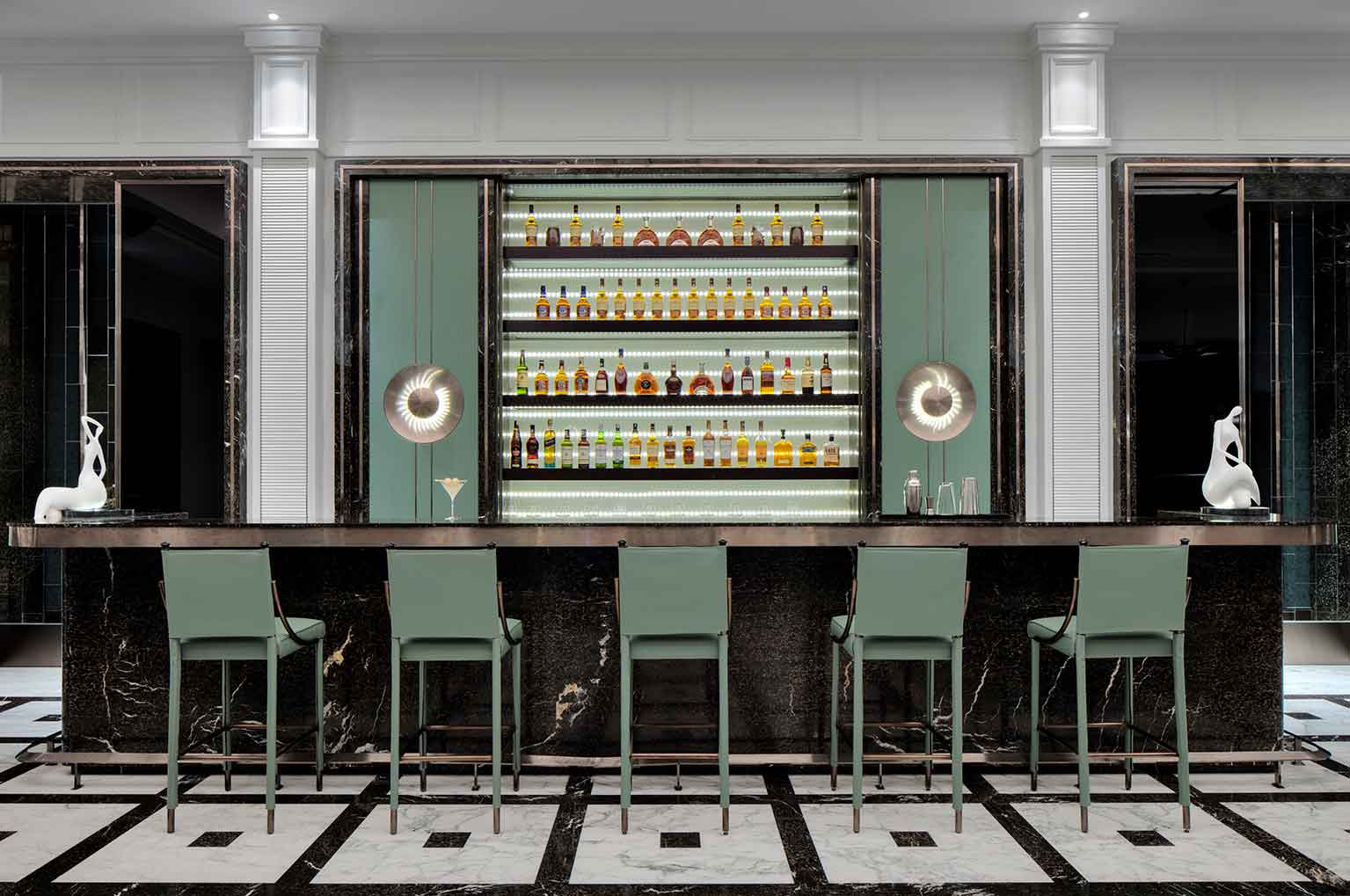 The hotel bar "Liquary" on the 43rd floor,
We did have a few minor issues which prevents me from giving the Langham Haikou a 10/10. Firstly, there's a distinct lack of children's activities. A kid's club or games room which would allow parents some "alone time" would be a definite bonus.
The coffee machine in the room didn't work, which didn't bother me too much as I'm trying to cut down, but in a hotel of this caliber I would expect it to. The hotel bar "Liquary" is on the 43rd floor, the look is clean, modern and upscale, bar staff are exceptionally well trained and there is an extensive liquor section however the beer list is minimal and many of the craft beers on the menu were unavailable.
That being said, the staff and service is beyond excellent. From the maids to concierge to the management, everyone goes the extra mile to make you feel very welcome and comfortable. If you're in Hainan on business or on a vacation it's the perfect base from which to explore Haikou, it's centrally located with shopping, culture spots, parks and beaches just a short distance away. Or if you're local and looking to get away from it all for some well-deserved luxury and pampering, The Langham Haikou is exactly the kind of hotel this city has been waiting for.
The Langham Hotel Haikou 9.5/10