The Wuhan Coronavirus, FAQ's, symptoms, treatments, and what to do
What kind of disease is this?
It is a 2019 Novel Coronavirus or 2019-nCoV for short, it's a new respiratory virus first identified in Wuhan, Hubei Province.
Coronaviruses are a large family of viruses. There are several known coronaviruses that infect people and usually only cause mild respiratory disease, such as the common cold.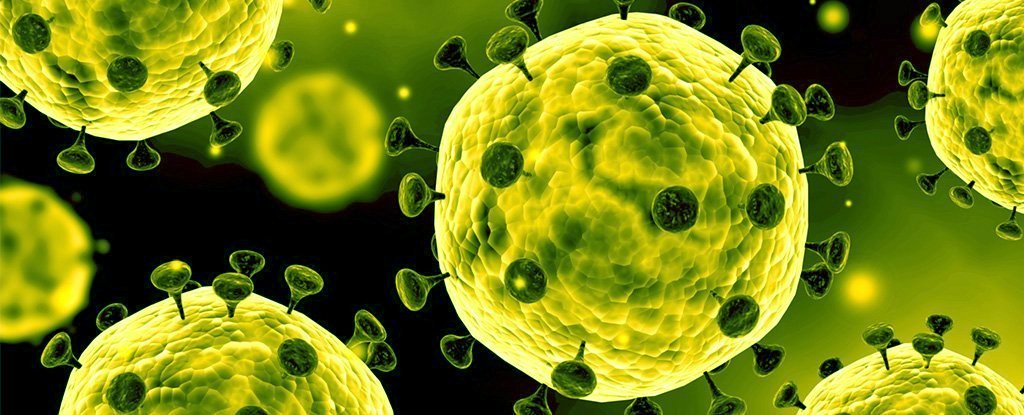 However, at least two previously identified coronaviruses have caused severe disease, severe acute respiratory syndrome (SARS) coronavirus and Middle East respiratory syndrome (MERS) coronavirus.
How it Spreads?
Coronaviruses are a large family of viruses that are common in many different species of animals, including camels, cattle, cats, and bats.
Very rarely, animal coronaviruses can infect people and then spread between people such as with MERS and SARS.
Many of the patients in the pneumonia outbreak caused by 2019-nCov in Wuhan, had some link to a large seafood and live animal market, suggesting animal-to-person spread.
However, a growing number of patients reportedly have not had exposure to animal markets, indicating person-to-person spread is occurring.
When person-to-person spread occurred with MERS and SARS, it is thought to have happened via respiratory droplets produced when an infected person coughs or sneezes, similar to how influenza and other respiratory pathogens spread. Spread of SARS and MERS between people has generally occurred between people in close contact.
It's important to note that how easily a virus spreads from person-to-person can vary. Some viruses are highly contagious (like measles), while other viruses are less so. It's not clear yet how easily 2019-nCoV spreads from person-to-person, it is believed however that it can be spread during the incubation period, i.e. before a person is showing symptoms.
Symptoms
Patients with confirmed 2019-nCoV infection have reportedly had mild to severe respiratory illness with symptoms of: fever, cough and shortness of breath.
In some cases it can also cause diarrhoea and body aches. Symptoms in severe cases include pneumonia, kidney failure and even death, according to the World Health Organization.
The Centre for Disease Control (CDC) believes at this time that symptoms of 2019-nCoV may appear in as few as 2 days or as long as 14 after exposure. This is based on what has been seen previously as the incubation period for the MERS virus.
NOTE: Fever may not be present in some patients, such as those who are very young, elderly, immunosuppressed, or taking certain fever-lowering medications. Clinical judgment should be used to guide testing of patients in such situations.
Treatment:
There is no specific antiviral treatment recommended for 2019-nCoV infection at this time. Antibiotics don't work on viruses. There's no medication for the new coronavirus, though the National Institutes of Health said human vaccine trials could begin within three months.
Currently, health-care professionals are focusing on providing "supportive care to help relieve symptoms," including ensuring patients get plenty of liquids and oxygen. For severe cases, treatment should include care to support vital organ functions.
People who think they may have been exposed to 2019-nCoV should contact their healthcare provider immediately.
How did they cure SARs?
They didn't. The SARS epidemic began in November 2002 and was finally contained in summer 2003. There's still no cure for the disease, but the initial outbreak was contained by isolating suspected patients and screening passengers traveling from infected areas or those suspected of having symptoms.
How is someone with a fever screened for Wuhan coronavirus?
Doctors can confirm the virus with a diagnostic test that was developed based on the genetic sequence of the virus that Chinese health officials obtained and made publicly available on January 12.
What should I do if I think I or family member is infected?
Even if you only experience mild symptoms it is important to seek hospital treatment, a diagnostic test can be performed to confirm or refute your suspicions, and a chest CT will be carried out to see if the infection is getting worse.
A list of 42 medical institutes with fever clinics can be found below.
The 42 medical institutions with fever clinics are located in 4 districts of the main city, allowing people to choose the nearest to them for medical treatment.
SOURCES: www.cdc.gov/media/index.html https://www.who.int/
Related article: Using respirators or surgical masks for protection, what you need to know