Urgent notice: Registration for people returning to Hainan
​People returning to Hainan are asked to register with their local neighbourhood committee within 12 hours of returning, however reports are coming in that some communities are requiring returnees to register BEFORE they enter the community.
If you have not yet returned to Hainan Island, we recommend that you contact your employer before you return and ask for assistance.
Below is the list of local neighbourhood committees responsible for the registration of people who come back to Hainan from outside the province.
Again, it is recommended that you register with your local neighbourhood committee immediately on landing back in Haikou and you may be requested to send your temperature information to them twice a day from (09:00 and 15:00).
Those arriving back in Hainan are also being asked to go into a 14 days voluntary home quarantine before going back to work or school.
Addresses and contact information in Chinese are listed below the English section.
For your convenience serial numbers:
1- 25 Xiuying district 秀英区 26 – 102 Long hua district 龙华区
103 -131 Qiongshan district 琼山区 132 – 188 Mei lan district 美兰区
189 – 200 Guilin yang 桂林洋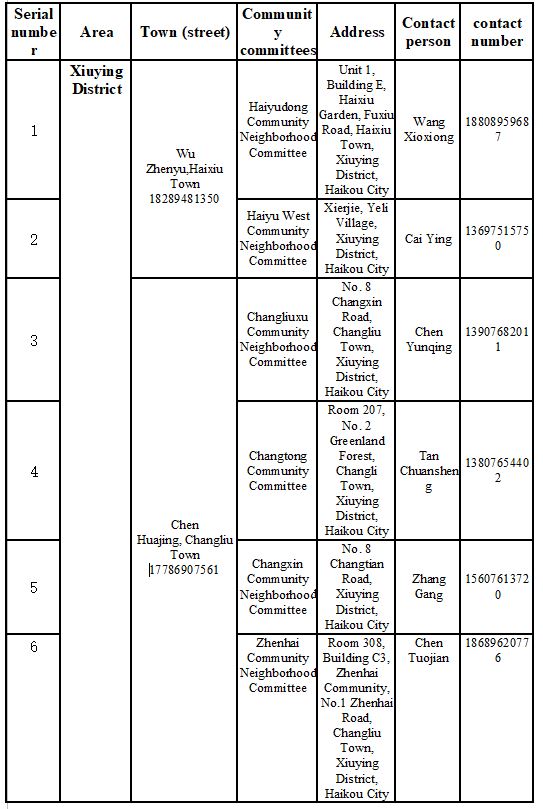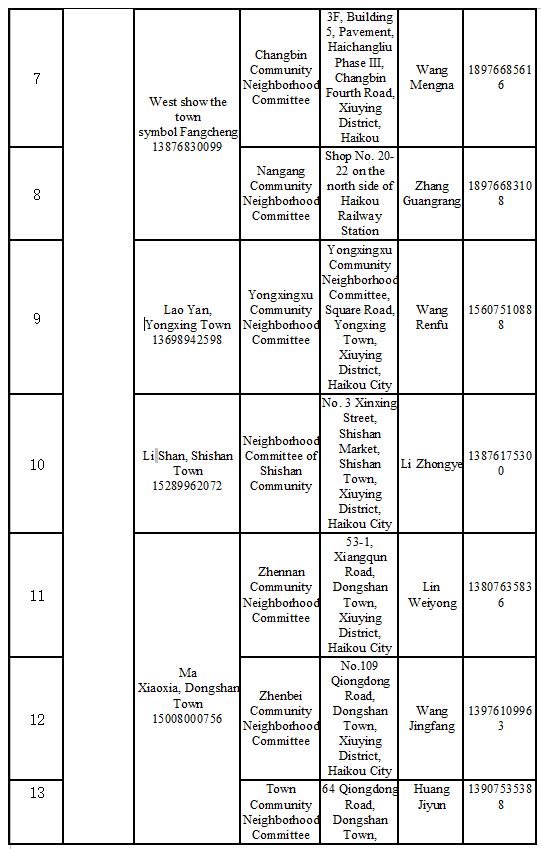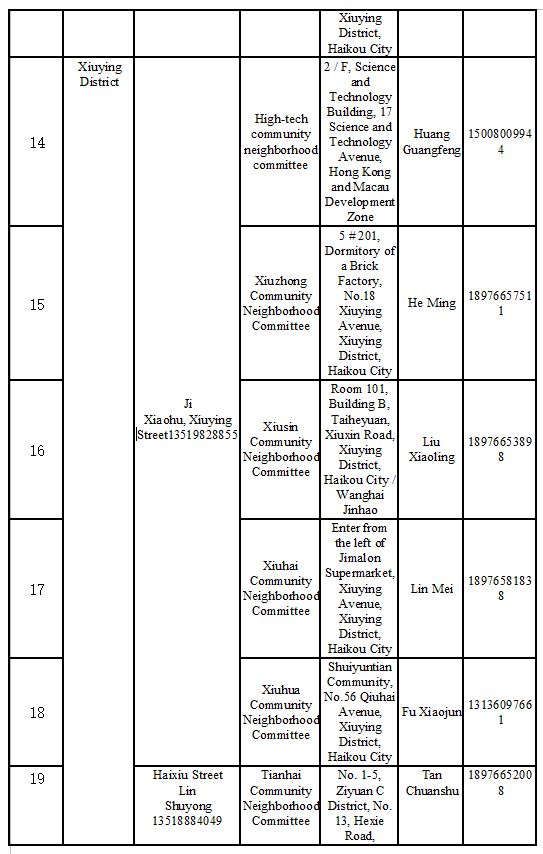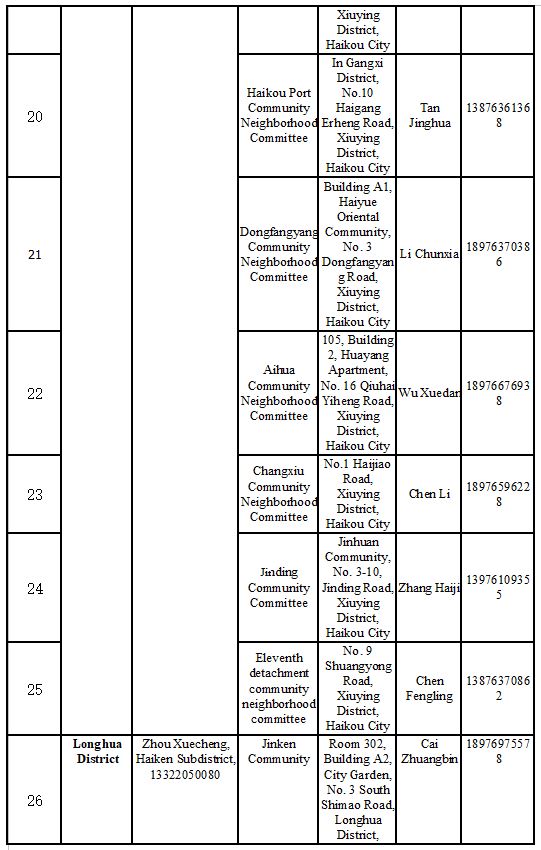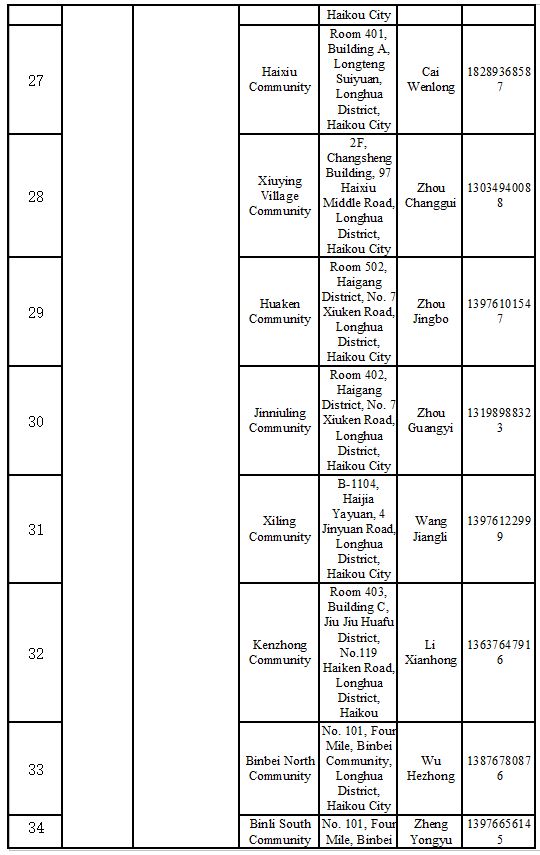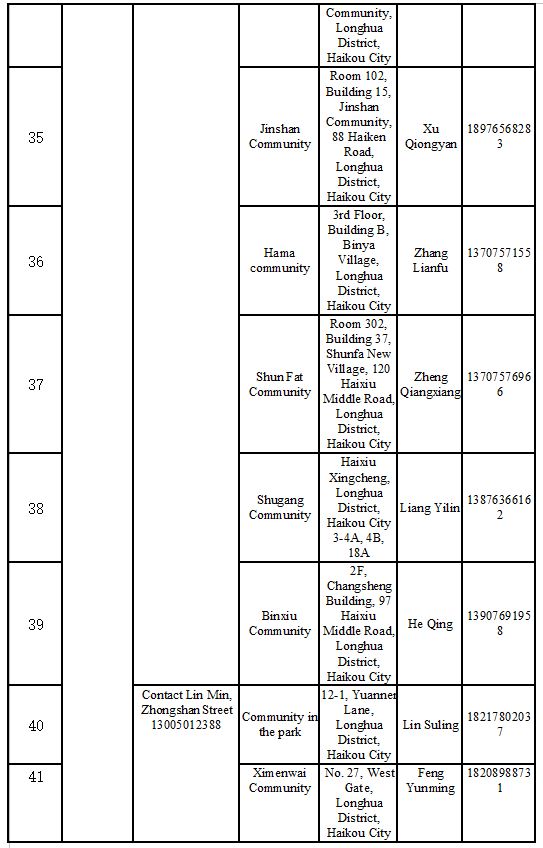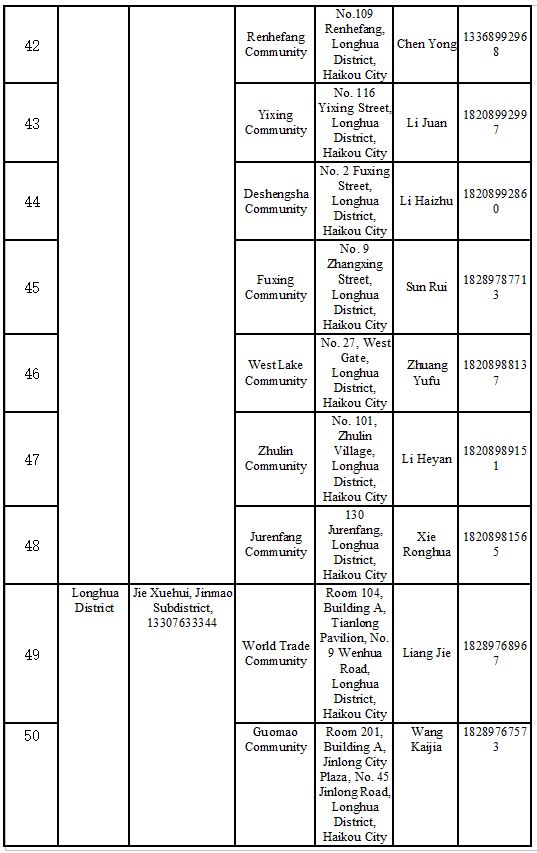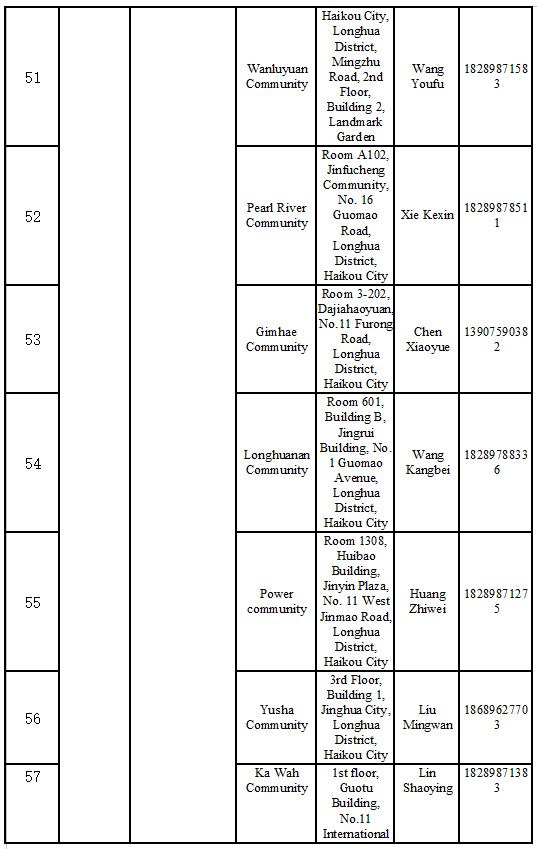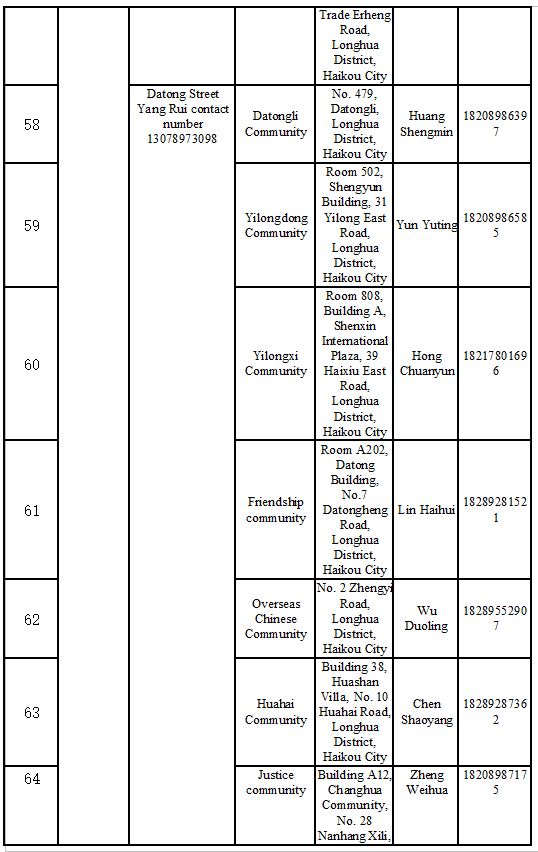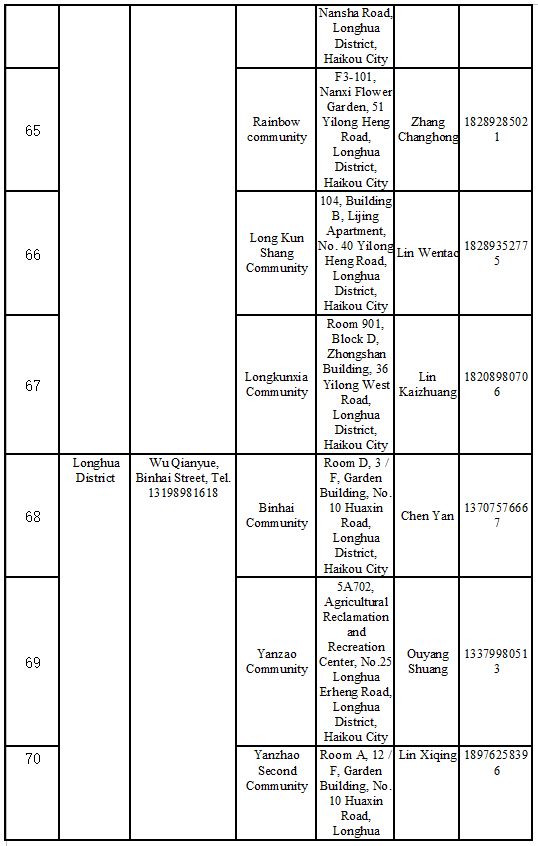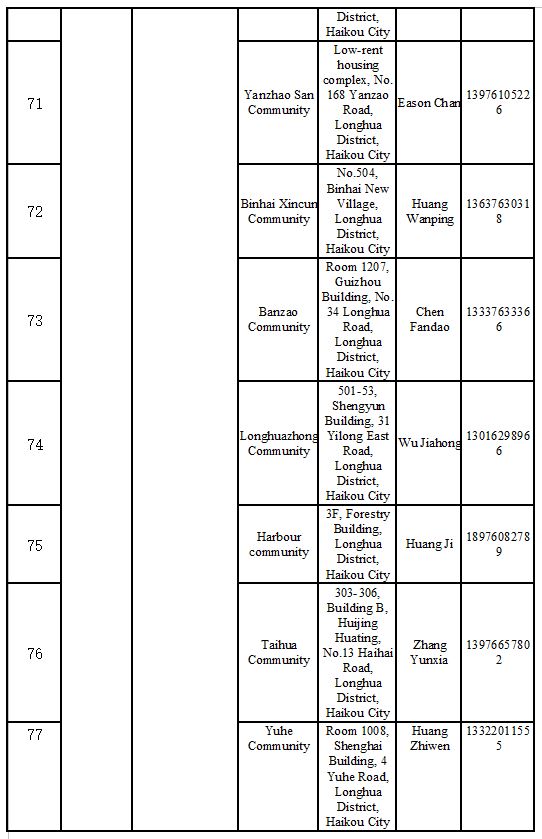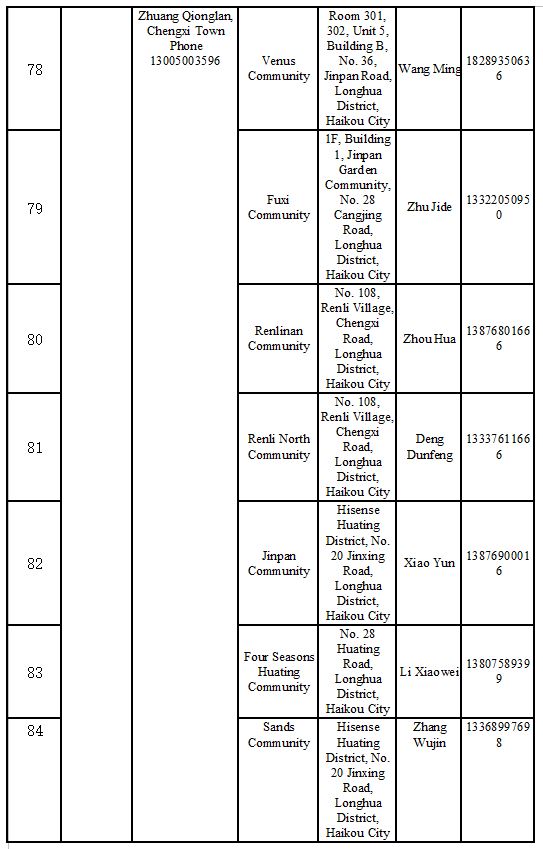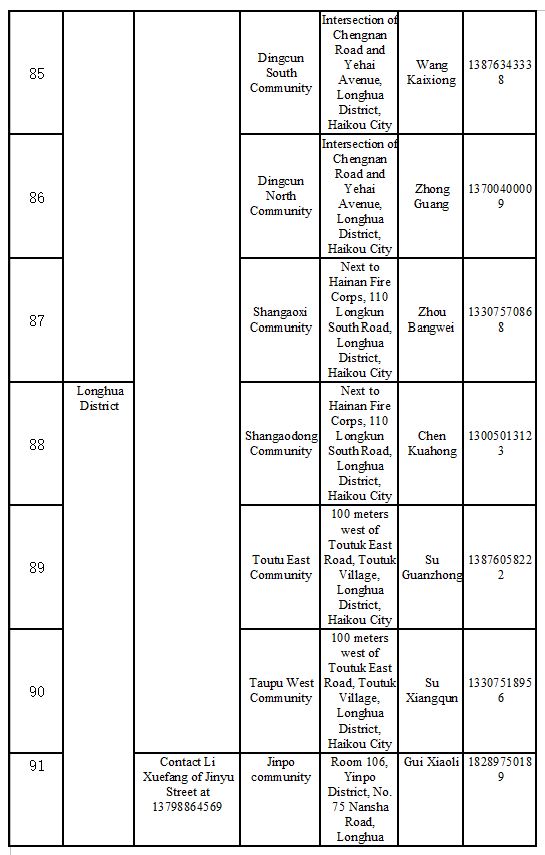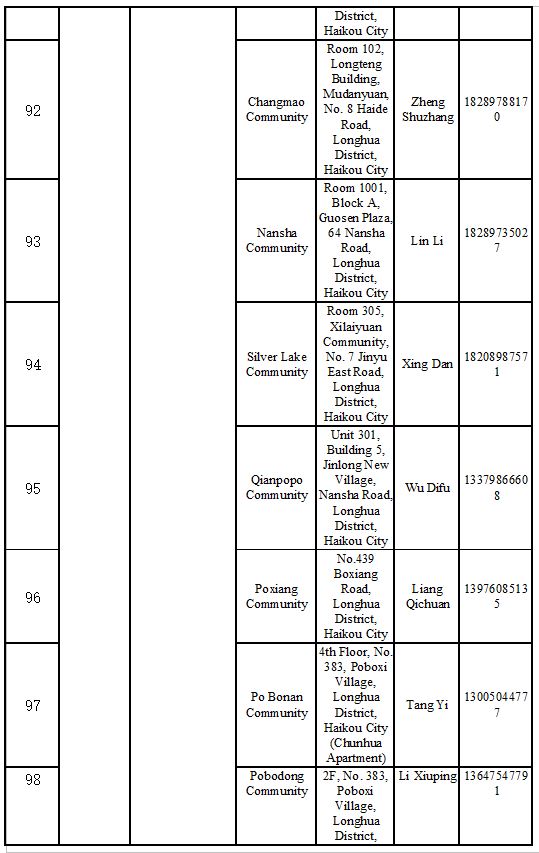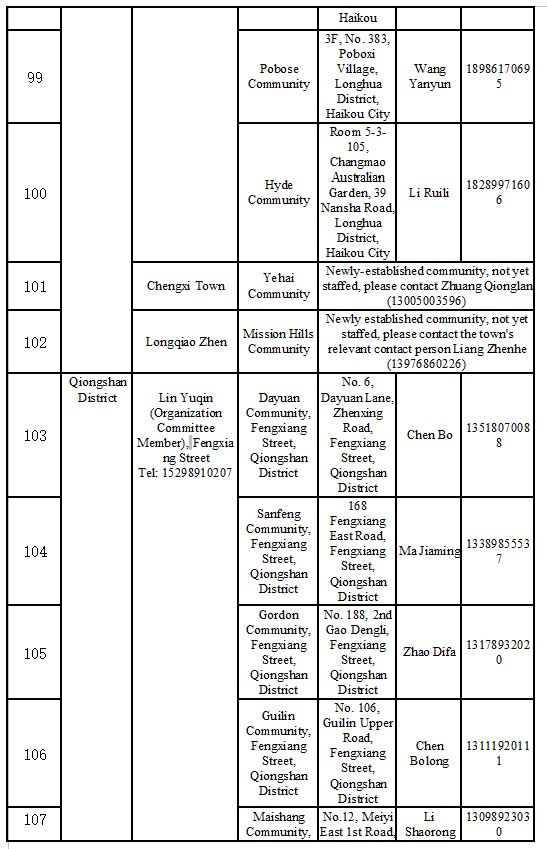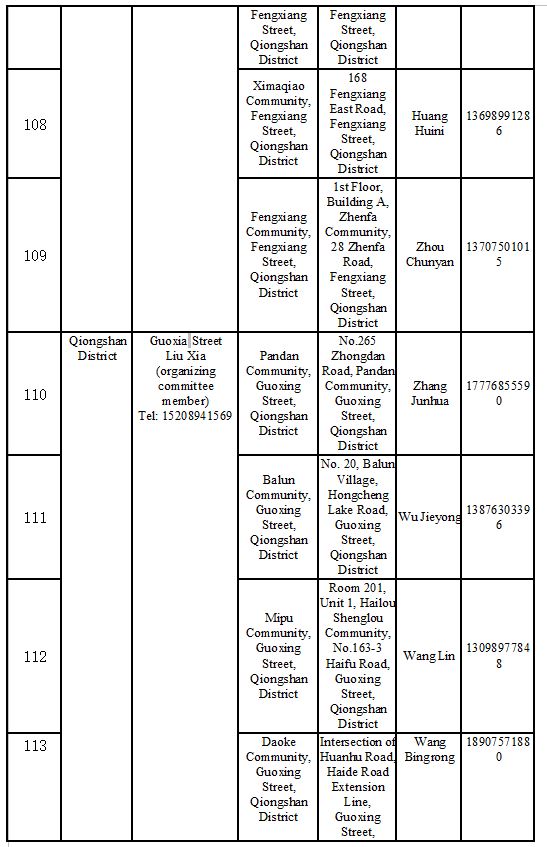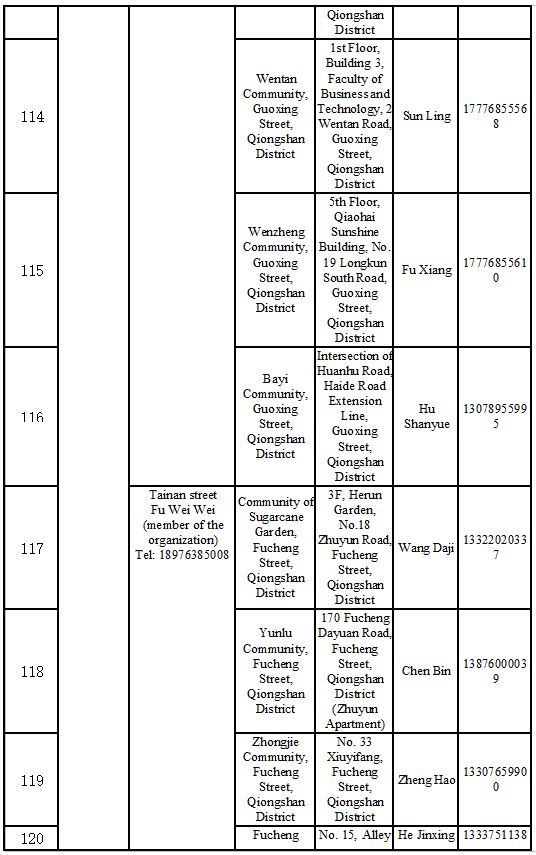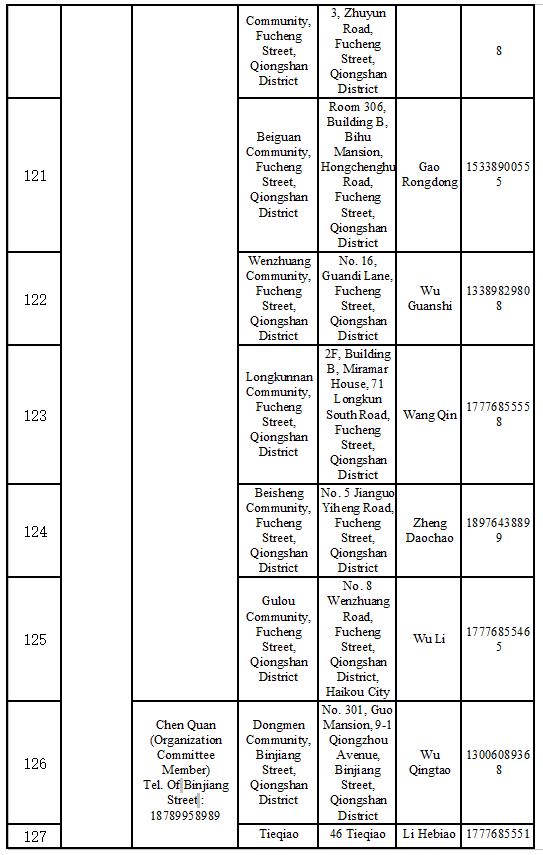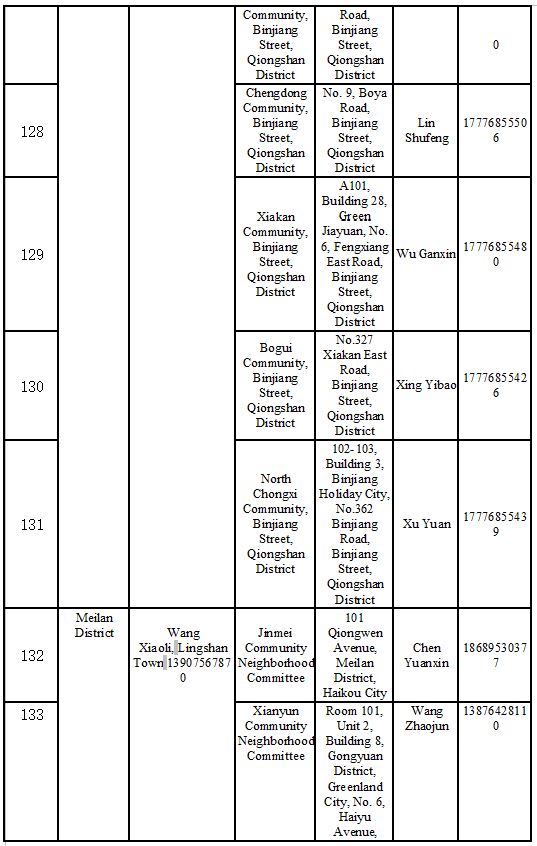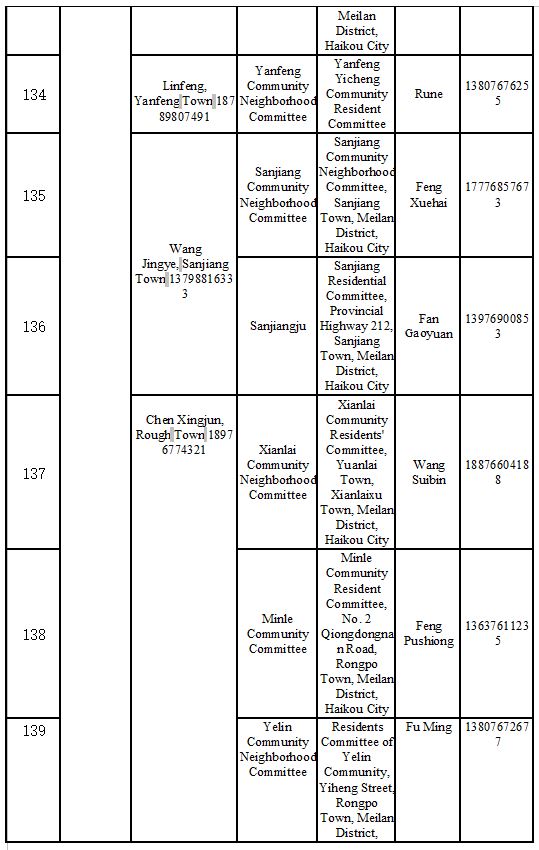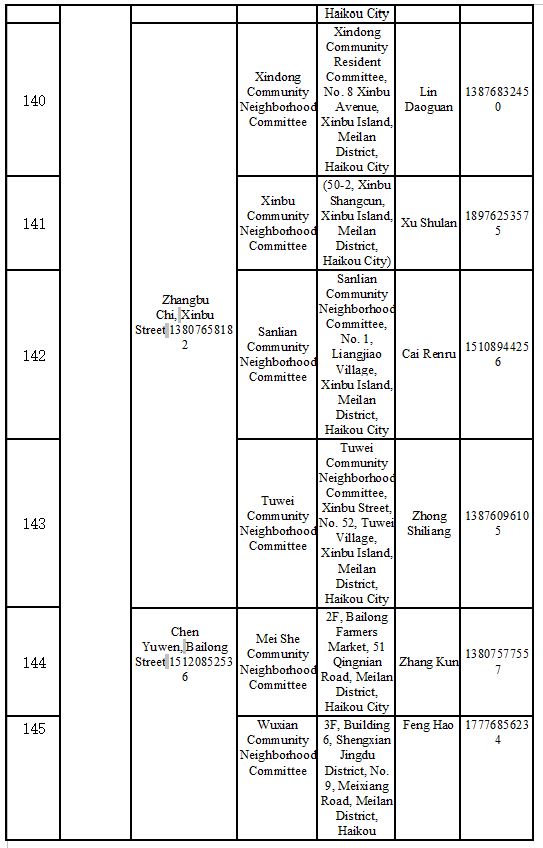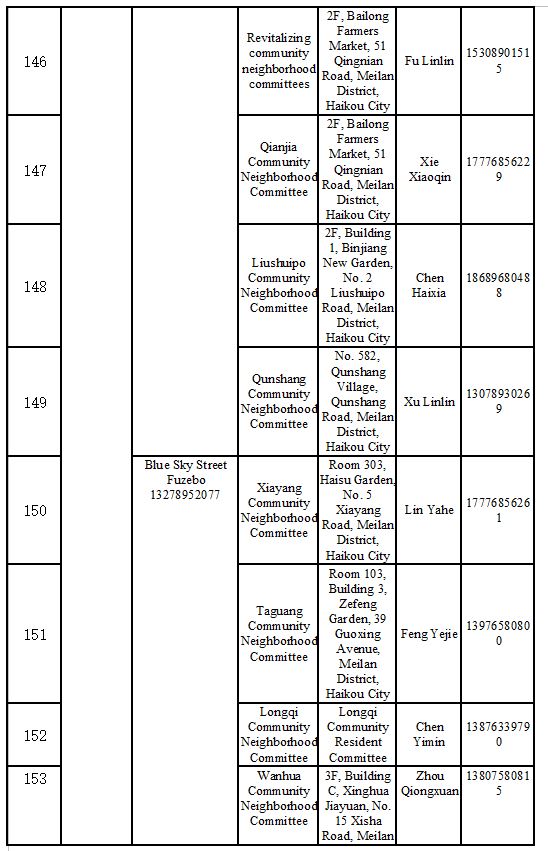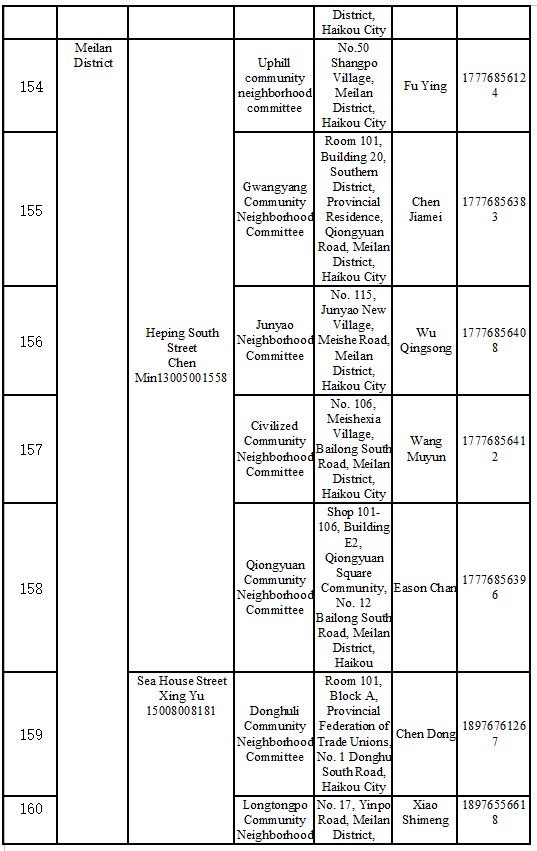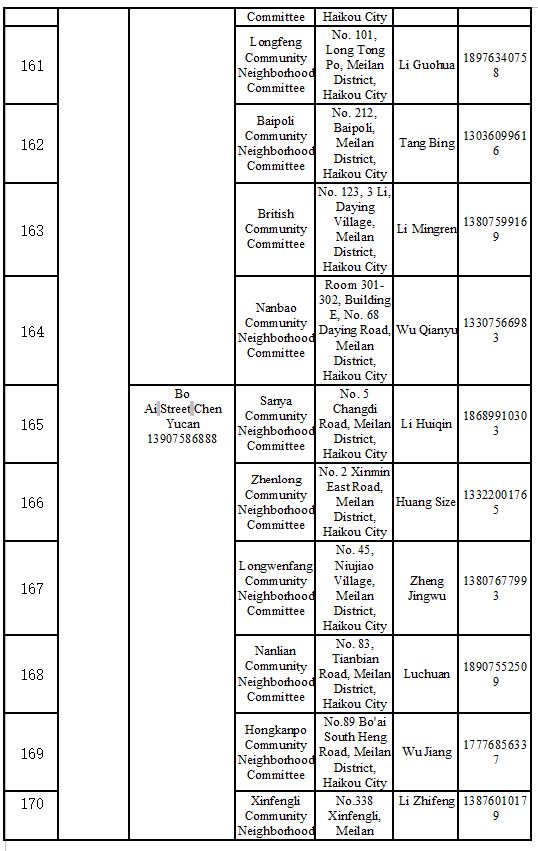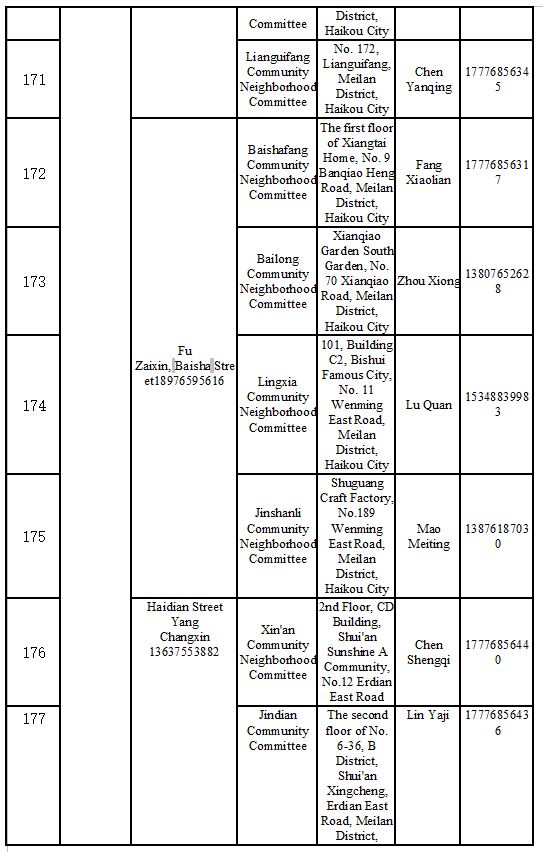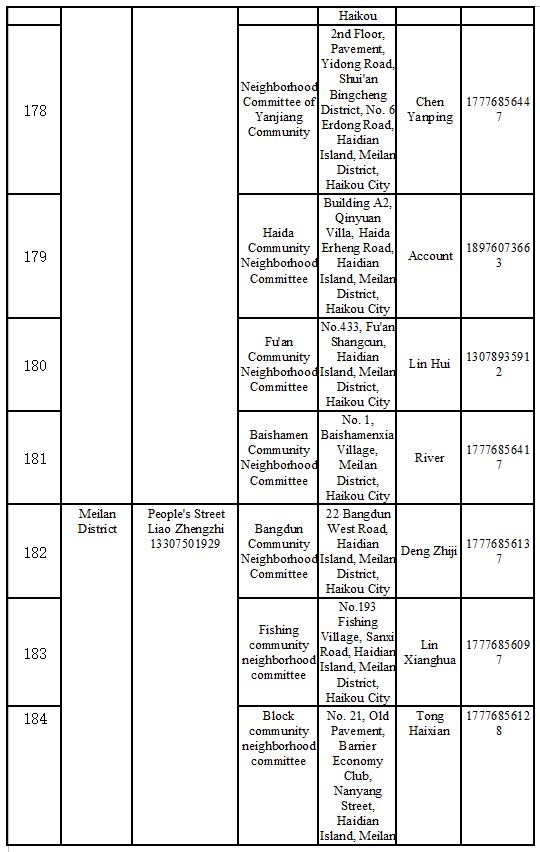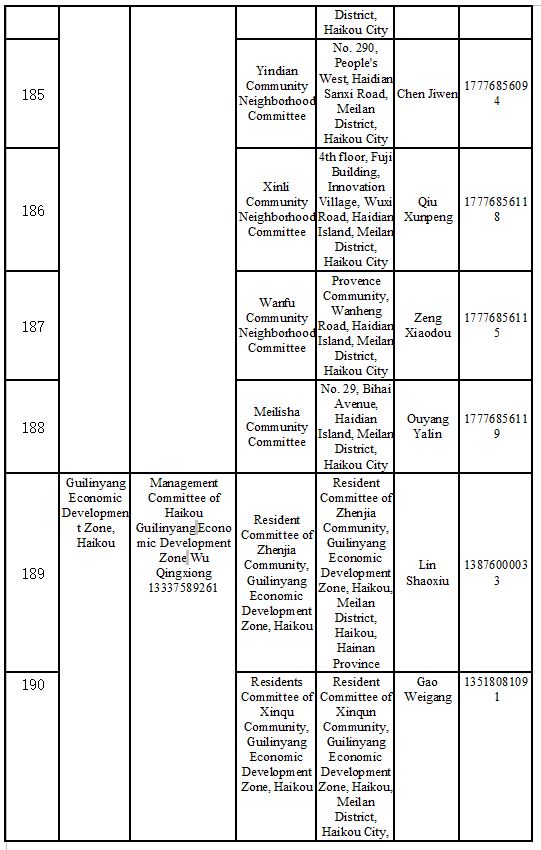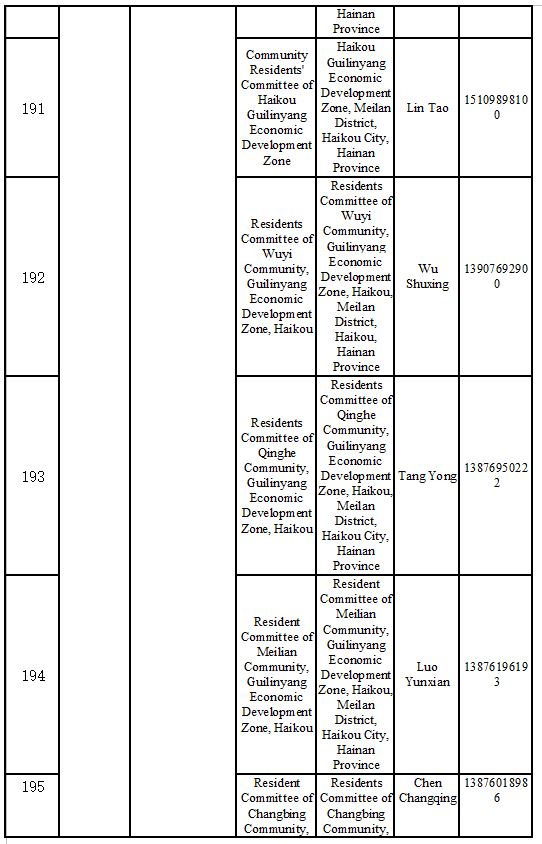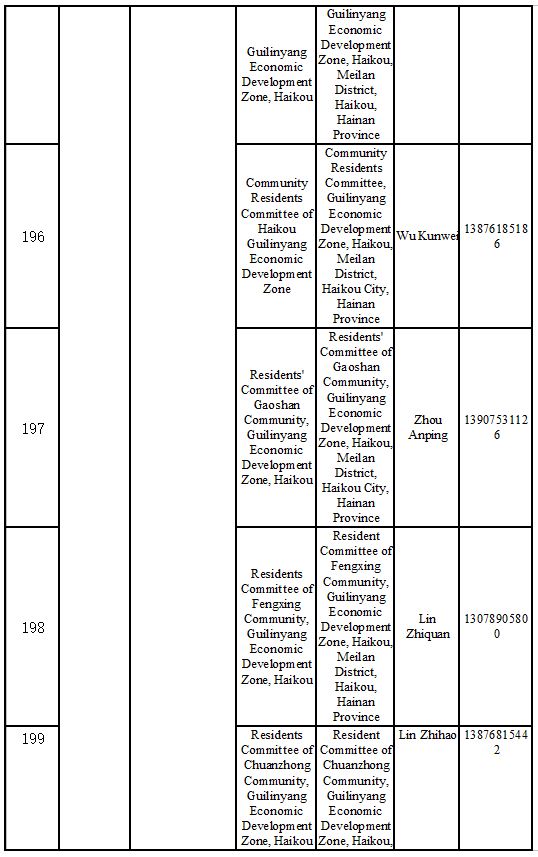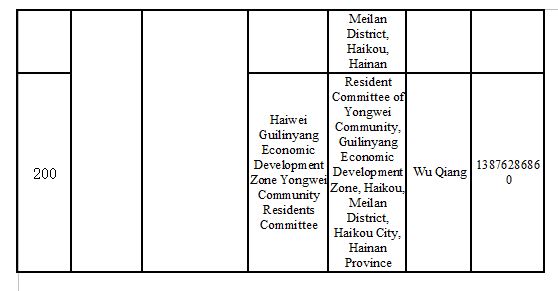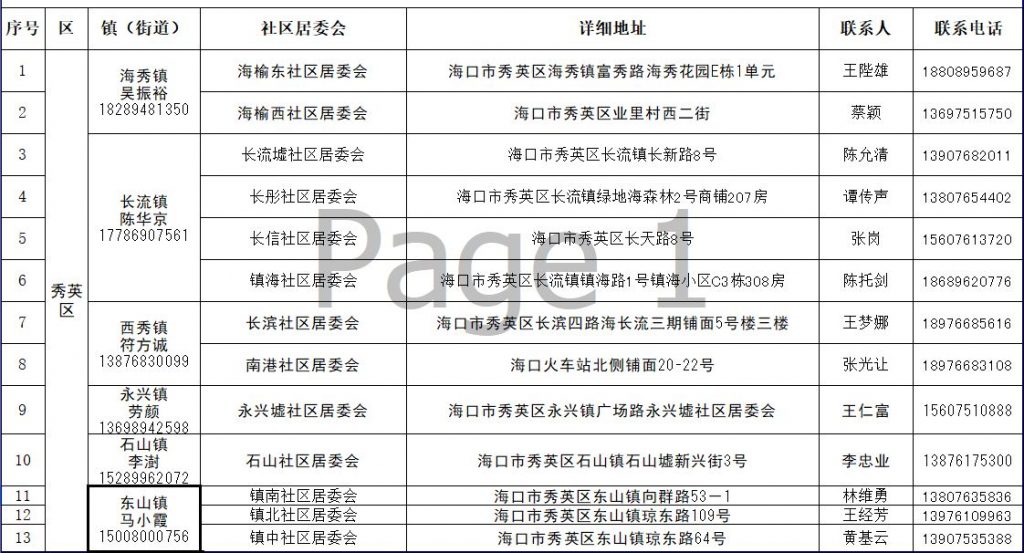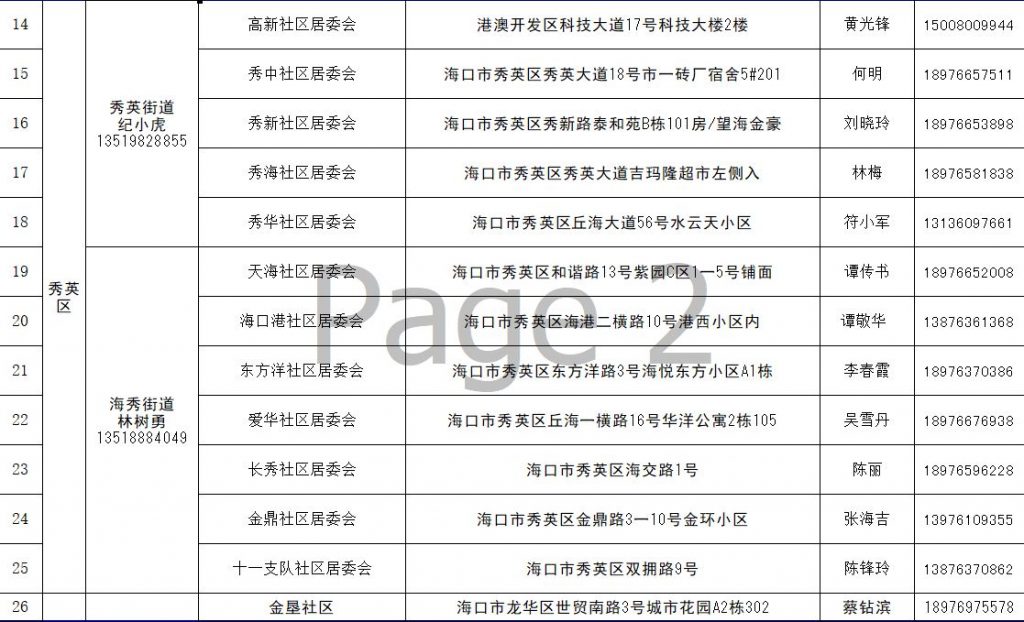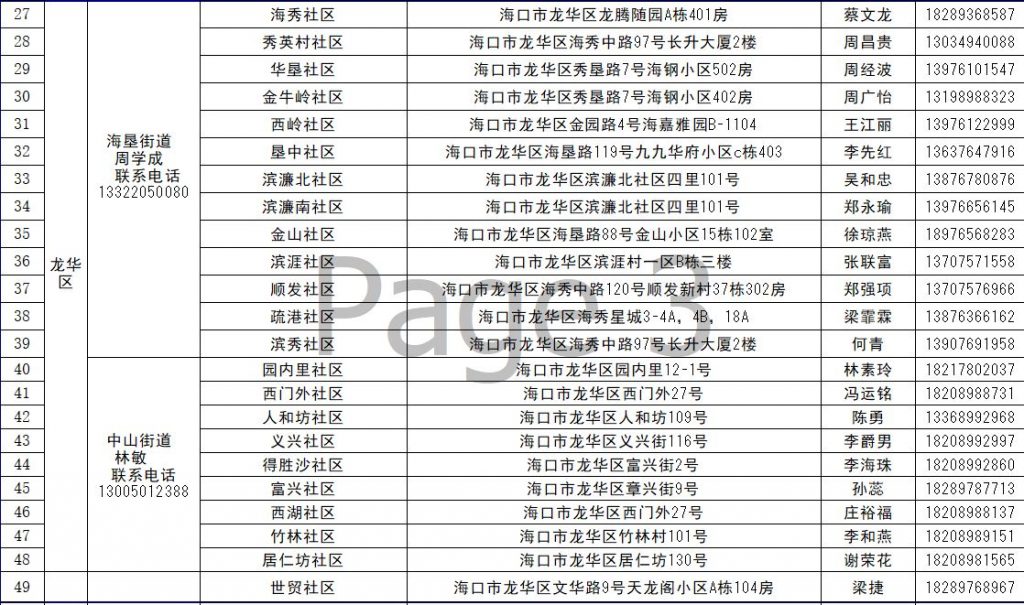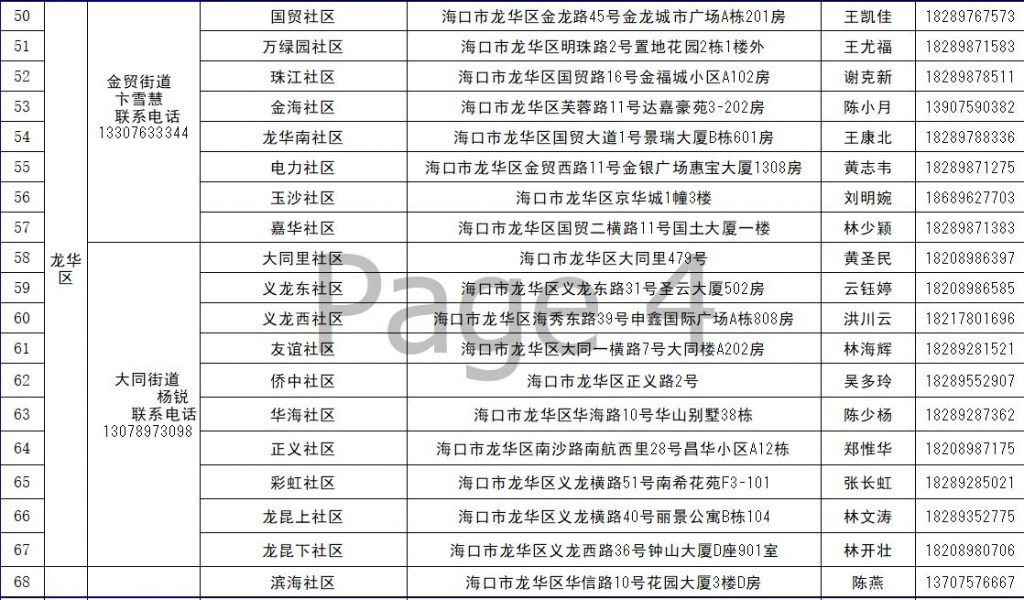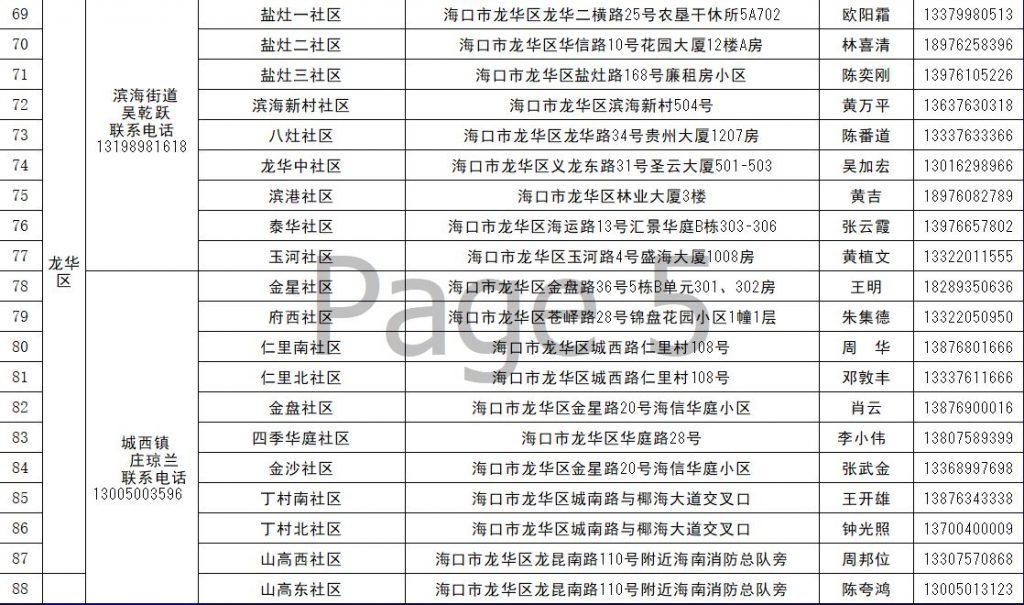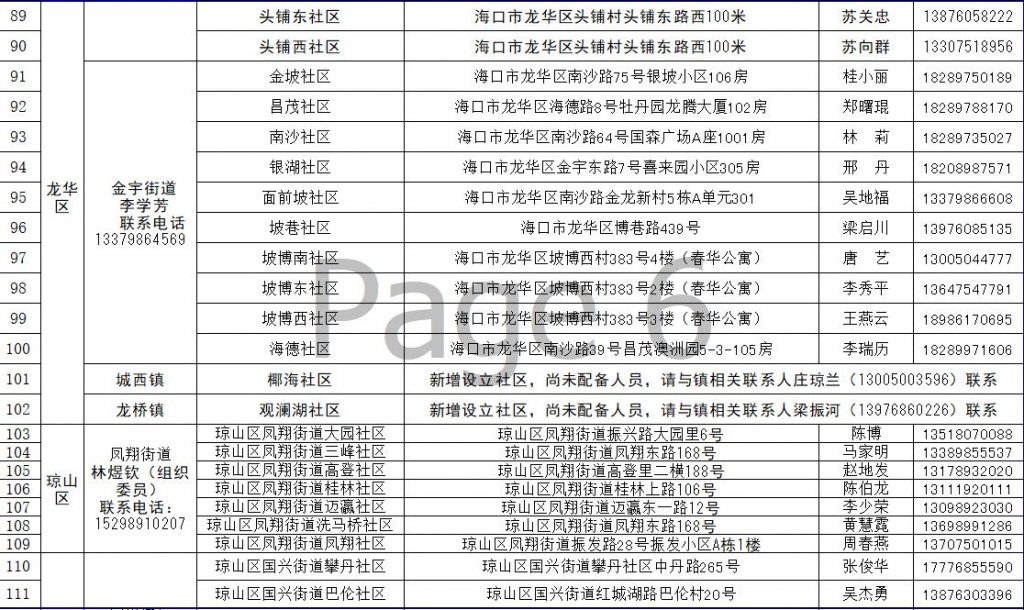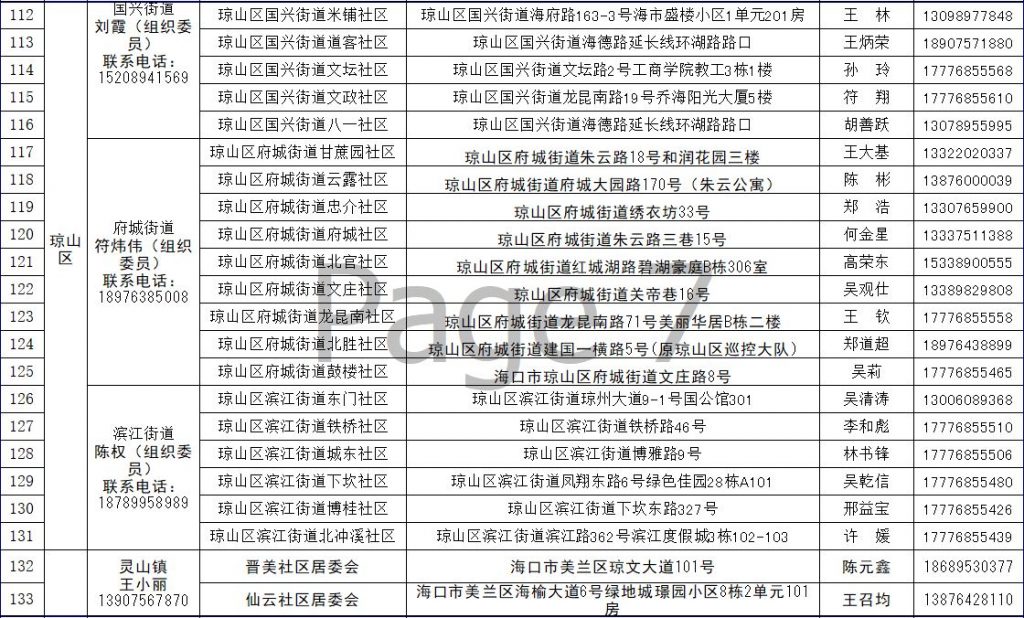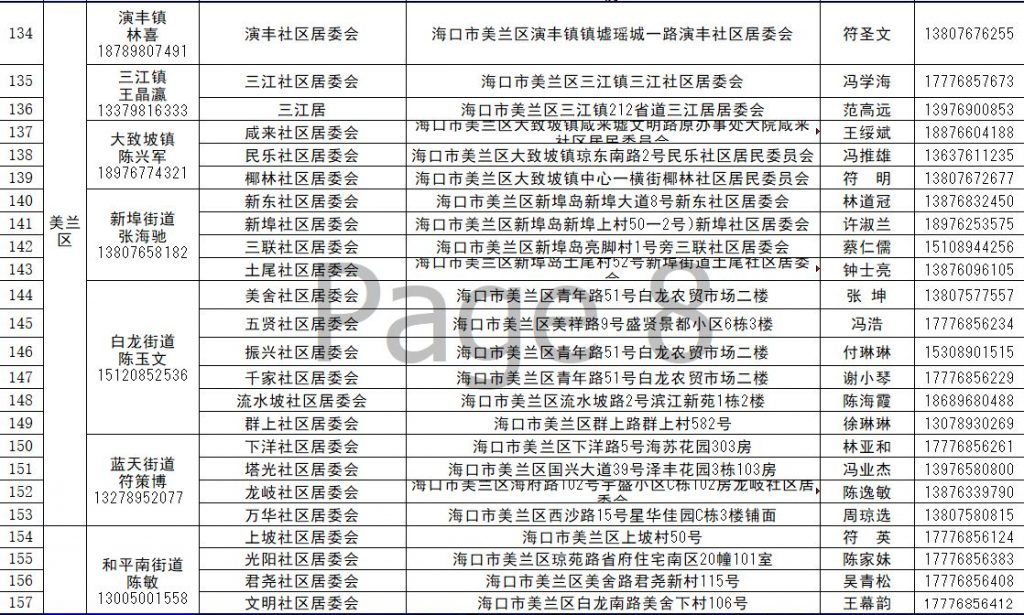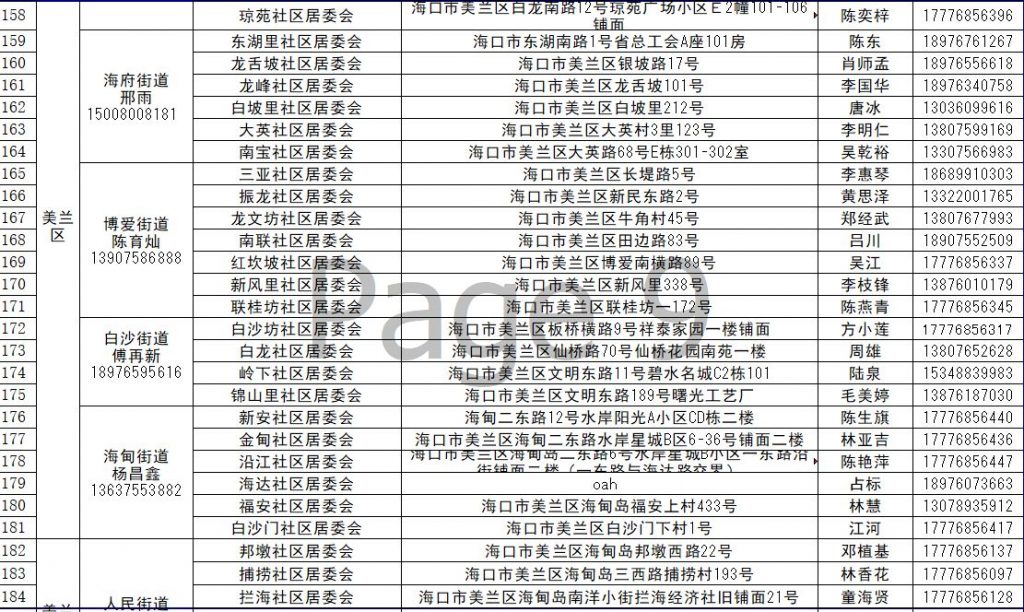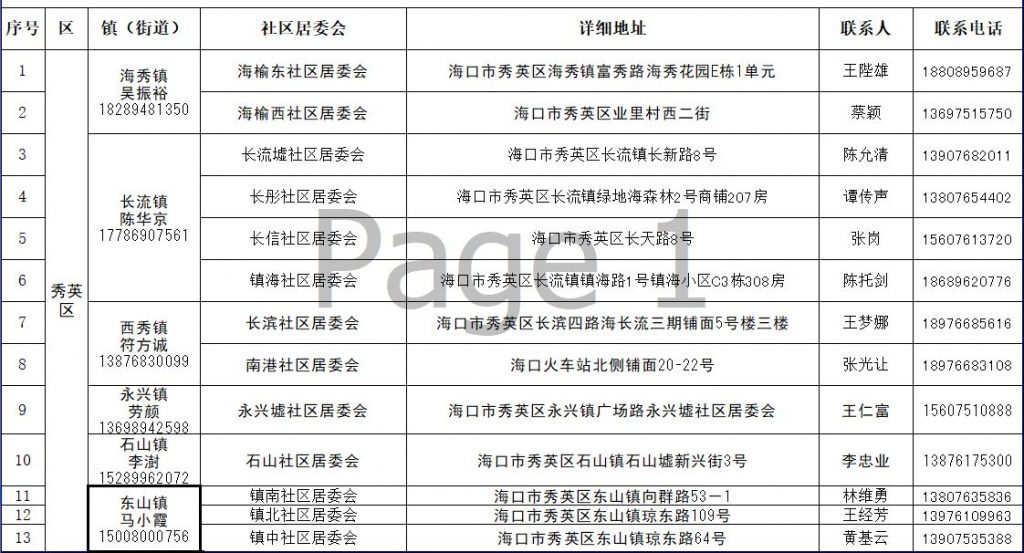 Related article: Notice from Dept of Science and Technology to companies hiring foreigners