Bars in Haikou city centre: Wan Guo
Wan Guo
Located in Haikou's City Centre, Wan Guo shopping centre, and the surrounding area, offers a lot to tourists and expats living locally. Inside the shopping mall itself one can find a whole range of shops to suit any budget, restaurants, juice bars and electronic markets. The 8th floor however, features a cinema that regularly shows the latest films in English. Also on the 8th floor is an out door bar area perfect for an evening with friends.
Wood Bar
Located on the 8th floor of Wan Guo, this bar boasts both comfortable seating inside and outside, friendly staff and a decent selection of drinks. The beer menu features both foreign and domestic beer. An iced bucket of 12 Tsingdao's (bottled) can be purchased for around 200RMB or for as cheap 20RMB per bottle. Other deals for the foreign beers are available but will work out more expensive as 1664 Kronenburg sells at 35RMB as do most of the other beers. Whisky and wine are in stock too but are required to be bought by the bottle.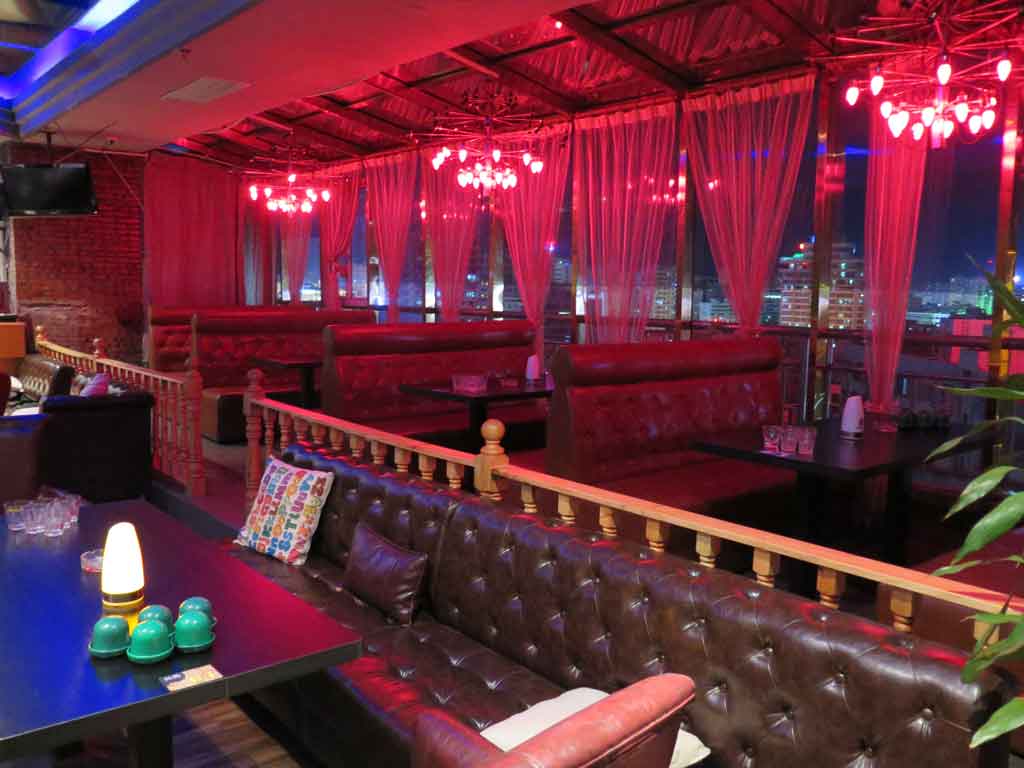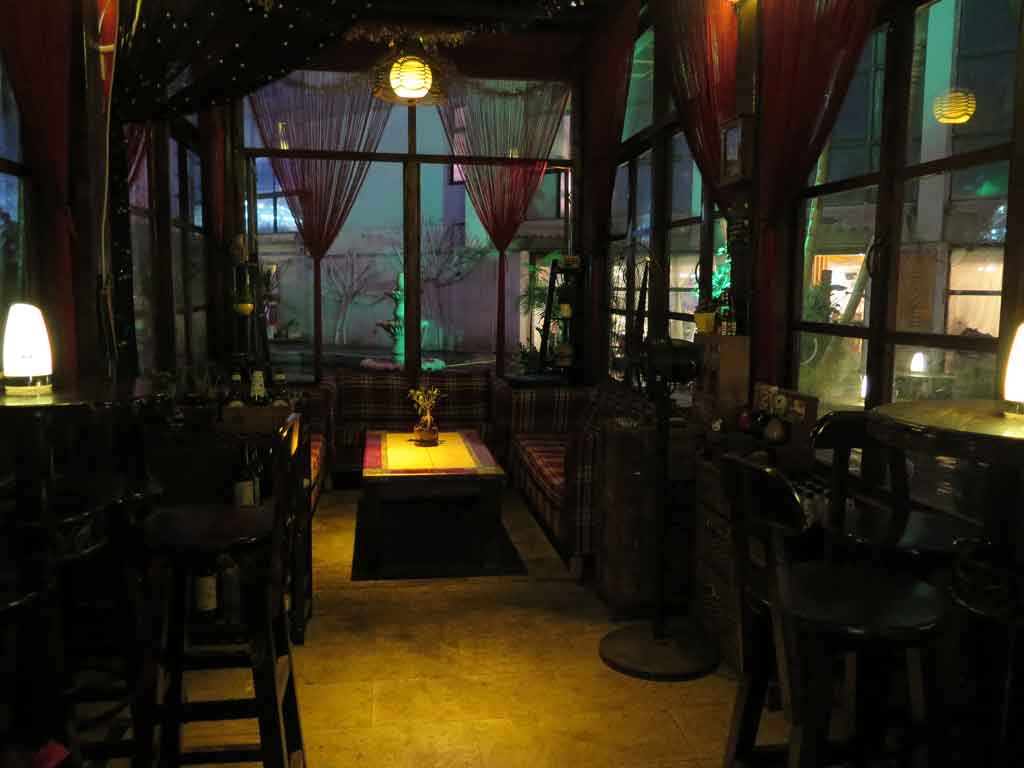 Once upon a time in 1913
Another one of Wan Guo's 8th floor bars. This one features intimate indoor seating on leather couches. Seating is also available outside. The beer menu is much the same as Wood bar (Tsingdao 20RMB – foreign beers 35+RMB) however, what this bar offers that Wood bar does not is cocktails freshly made by the bar staff for around 35RMB.
Tk Music Bar
Located down a narrow street from Wan Guo shopping centre, this bar is a little louder than others in the area. Live performances from bands are quite common late at night. The price range is very much the same as the roof top bars in Wan Guo.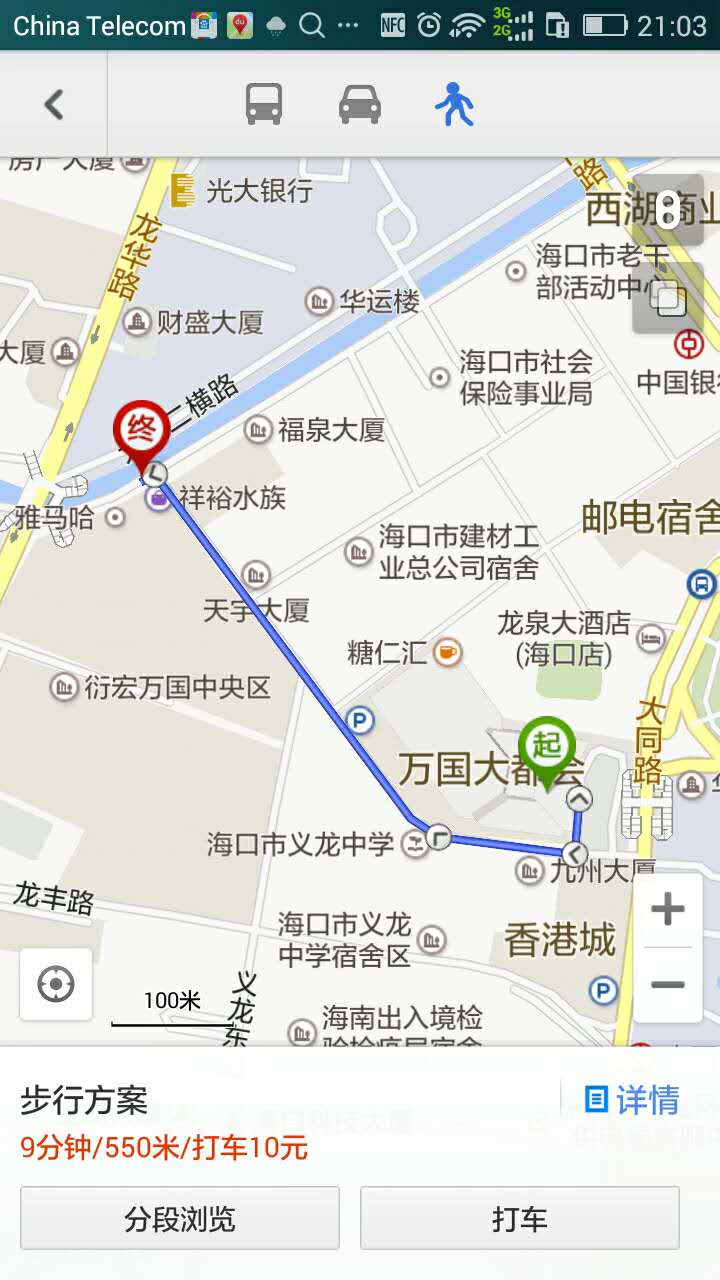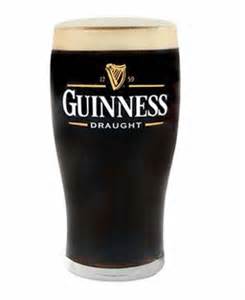 Dublin Bar
This "Irish pub" is located the opposite side of The People's Park. Whilst it looks genuinely Irish from the outside with a green shamrock next to it's neo sign bearing it's name and a painted Guinness banner on the wall, the drinks selection is very much Chinese. Foreign beers are available, many from Belgium and Germany, they are all bottled sadly however, Guinness does not feature, bottled, canned or draught. Jameson whisky doesn't feature in the spirits section either. What this bar lacks in Irish drinks, it makes up for with its pleasant and spacious interior surroundings. A dart board is on the wall, ready to play. As is the fussball table. Live bands do play there from time to time, which can make it rather noisy but overall, it's worth a visit.