Would you like to participate in a great event that allows you to explore an ancient Chinese textile treasure?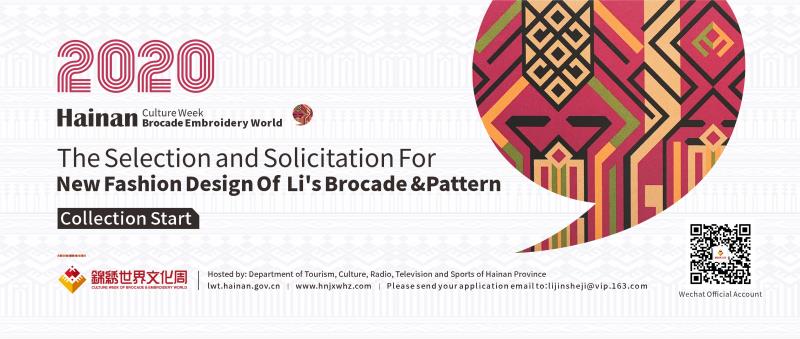 Would you like to learn more about an authentic Chinese art style and grasp a great opportunity to showcase your design, add the experience to your profile and even start your own design business?
Your design is needed!
On the tropical island and the Free Trade Port of Hainan, China, we are now holding a selection contest for designs themed on the beautiful ancient Li brocade & pattern!
Your design could be as complicated as a whole costume like this: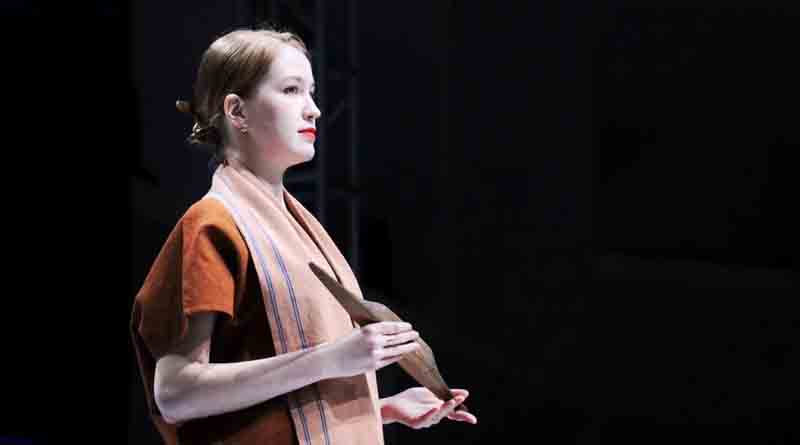 Or as simple as a little teacup coaster like one of these: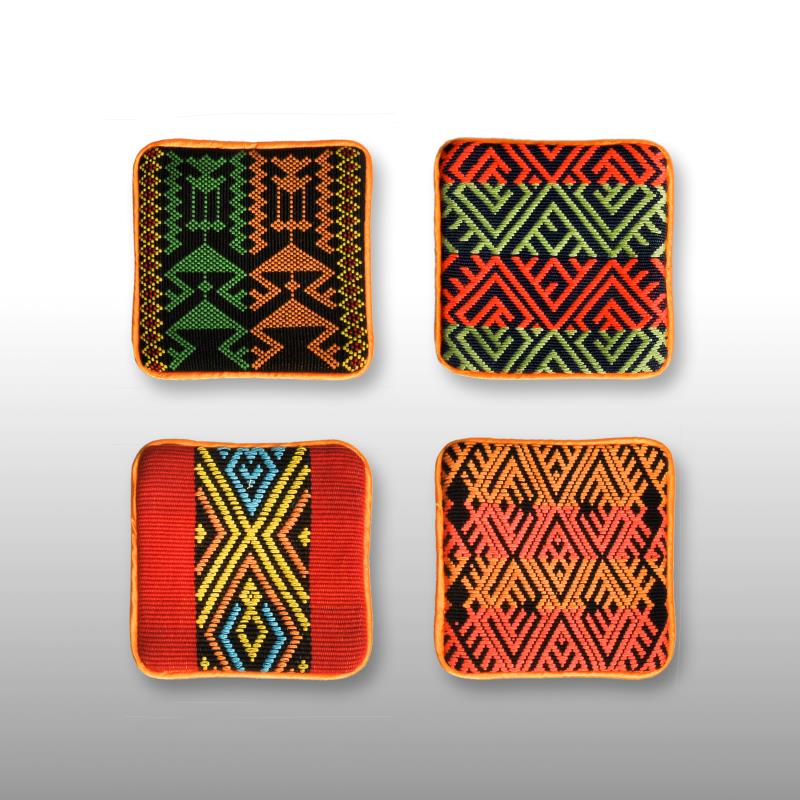 Who Can Apply?
ANYONE interested in design or Li brocade and pattern is welcome to apply!
We welcome talents from all over the world to learn about the culture of Li brocade and exchange their ideas freely to make the beautiful and ancient Li brocades & patterns trendy again!
Attractive prizes and free spots at the art exhibition of the Brocade & Embroidery World Culture Week will be awarded to shortlisted contestants!
Please find more details in the following event poster and download the manual for a comprehensive guide and introduction of Li brocades & patterns. (Link at the bottom.)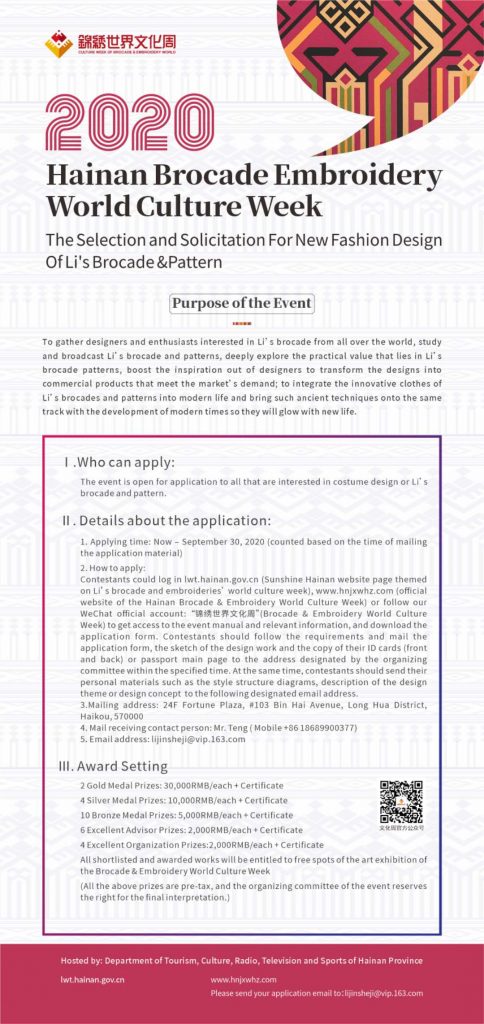 The Selection and Solicitation For New Fashion Design of Li Brocade & Pattern 2020, with Li brocades and patterns as its source of inspiration, consists of two major categories: the category of Li Brocades and the category of Patterns. The types of design work are rather comprehensive and include basically all types of clothes and accessories as long as they contain relevant elements of Li brocades and patterns.
(1) The Category for Li Brocades
Women's clothes for Li brocades: including but not limited to tops, tube skirts, accessories (head decorations, ear decorations, necklaces, hand decorations, waist decorations, leg decorations, etc.
Men's clothes for Li brocades:including but not limited to tops, robes, dresses or pants, hats, accessories, etc.
(2) The Category for Patterns
Island and beach clothes, swimwear and accessories with Li patterns
Fashion casual clothes with Li patterns
Autumn and winter clothes with Li patterns
Zen & Tea clothes and utensils with Li patterns
For a quick reference of the art of Li brocade & pattern, check this video out!
More photos of the splendid Li brocade for reference.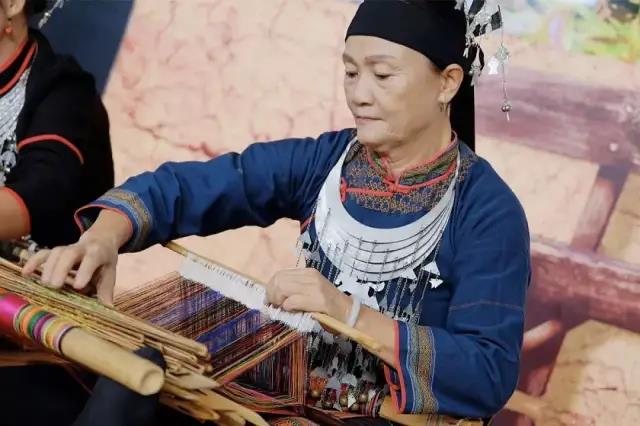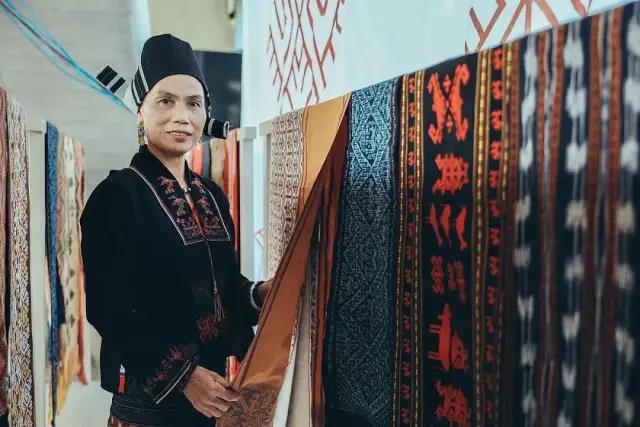 Click to download the Appliation Form Now.
Click to download the Manual of the Event for all details.
*To expat participants of this event:
Besides the organizing committee, please also feel free to contact ChronoCloud should you have any inquiries regarding this event or your application. ChronoCloud as a partner of this event will assist in the intercultural communication to ensure a smooth application process for you!
ChronoCloud contact person: Karina (English & Russian service)
Mobile: +8613215732321
Email: karina@ichronocloud.com
Abby(English service)
Mobile: +8618516353026
Email: abby@ichronocloud.com
FAQ:
Q: Do I have to come to Hainan, China for the contest?
A: Not necessarily!
You can submit the application as well as the design sketch for the preliminary selection by email and mail the finished design works for the semi-final & final selections. The evaluation does not require the contestants to participate in person.
Q: The deadline for submitting the application is quite soon. I don't think I can make a ready design product in two weeks. Will there still be enough time if I sign up now?
A: Yes!
For the preliminary selection, ONLY application documents such as the sketches, diagrams and a letter describing the design themes, etc. are needed to be sent to the designated email address. Contestants are given more than 1 month (Oct. 1st to Nov. 5th) to make the design product.
For more information of the Culture Event, please visit:
lwt.hainan.gov.cn (Sunshine Hainan website page themed on Li's brocade and embroideries' world culture week)
www.hnjxwhz.com (official website of the Hainan Culture Week Of Brocade & Embroidery World)
or follow our official WeChat account:
Official WeChat account: "锦绣世界文化周" (Brocade & Embroidery World Culture Week)
Author: Hainan Culture Week of Brocade & Embroidery World
Related article: Li Minority people's culture on Hainan Island, an in-depth guide, part 3 textiles
Tropicalhainan.com launched it's official mini programme and WeChat account, scan the Qr code to keep up to date with news, sports, entertainment, travel, opinion and more.