Celebrate China Tourism Day on May 19th with the 2023 Cross-Sea Hiking and Food Tour. This engaging activity is part of the China Tourism Day series in Haikou, with a focus on "green tourism." Registration for this event is currently open and gaining momentum.
The event kicks off from the Exhibition Centre in Jiangdong New District, Haikou, and concludes at Wenchang Puqian Central Primary School. The route covers approximately 13km and includes landmarks such as Jiangdong Avenue, Haiwen Bridge, Wensheng Road, and Xinxing Road. By showcasing the rich tourism resources and industrial advantages of Haikou and Wenchang, the event aims to encourage the integration of fitness and the tourism industry, promoting a healthy and culturally enriching experience for all.

The 2023 Cross-Sea Hiking and Food Tour holds three notable highlights. Firstly, participants will have the opportunity to embark on a hike across the Haiwen Bridge, the longest cross-sea bridge in Hainan. Secondly, the route provides a chance to explore both Haikou and Wenchang, offering glimpses of the scenic landscapes and the rapid development of Jiangdong. Finally, the tour concludes with a food festival, where participants can enjoy discounts on delectable cuisines, adding a delightful culinary element to the hiking experience.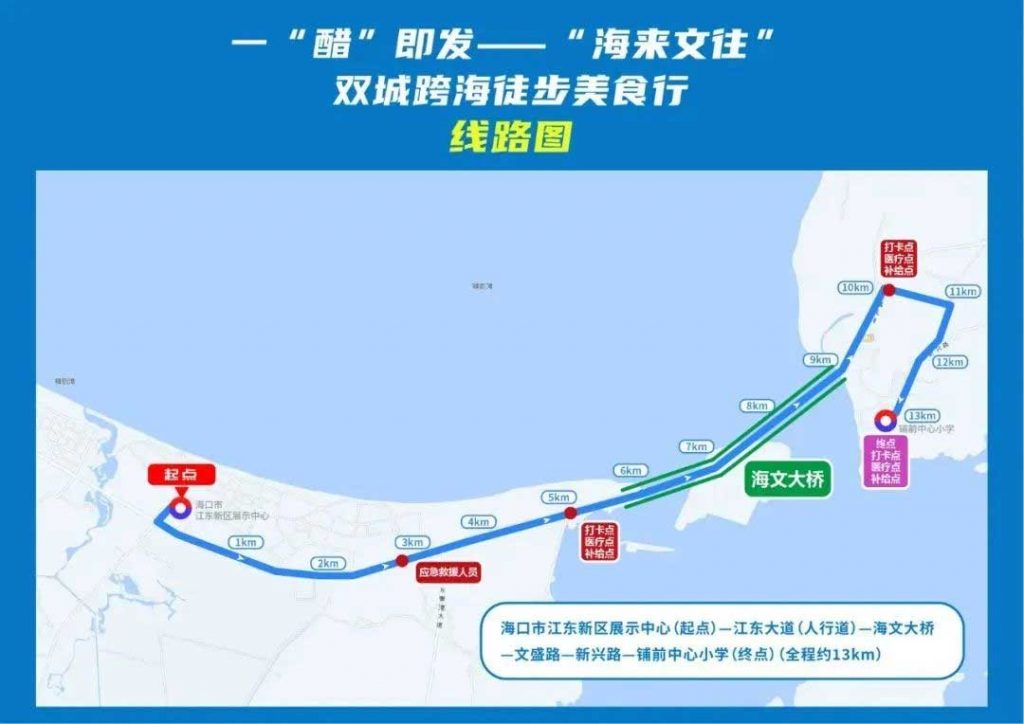 Safety and organization are top priorities for the event organizers. Medical stations will be set up along the route, equipped with ambulances, emergency support teams, and enthusiastic volunteers.
Registration for the event will close at 16:00 on May 12, 2023. There are two registration options available: Basic Registration at 28 yuan/person, which includes a drawstring bag, a quick-dry T-shirt, and insurance coverage; and Basic Registration with Shuttle Service at 53 yuan/person, which includes the aforementioned items plus a return shuttle service from Wenchang Puqian Town to the Exhibition Centre in Jiangdong New District, Haikou. Interested participants can register by scanning the QR code or contact the registration hotline at 13907644566.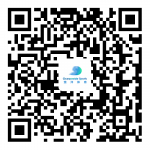 Join fellow citizens and tourists in this remarkable cross-sea hiking and food tour, immersing yourself in the beauty of the region's natural surroundings, experiencing the local culture, and creating lasting memories. Celebrate China Tourism Day by embracing the spirit of adventure and exploration in a unique and enjoyable way.
Related article: Click here for more events