On October 28th, the amendments to the "Regulations on Smoking Control in Public Places in Shanghai" came into effect.
The main change in the amendment is to include e-cigarettes in the scope of the smoking ban in public places. From now on, e-cigarettes will be completely banned in indoor public places, indoor workplaces, public transportation, and outdoor areas of some public places in Shanghai.
Shanghai was one of the first cities in China to implement a smoking ban in public places. On the 12th anniversary of the announcement, the inclusion of electronic cigarettes in the scope of the smoking ban is seen as a key upgrade to keep pace with the times.
Why are e-cigarettes being restricted in public places?
The view is that electronic cigarettes initially came with the promise of "saving smokers". People believed that electronic cigarettes would gradually allow smokers to give up traditional cancer-causing tobacco products and change to new types of cigarettes that are relatively less harmful.
The industry however soon became a victim of its own success. More colourful flavours and creative marketing attracted more and more people who did not smoke, especially teenagers.
As more research was carried out, the conclusion that e-cigarette use can help former smokers quit smoking became somewhat untenable. Evidence pointed to more people becoming "dual users" effectively multiplying the dangers.
Where do we stand with regulations on electronic cigarette control in China?
On November 10th, 2021, the "Regulations on the Implementation of the Tobacco Monopoly Law of the People's Republic of China" was revised for the third time, clarifying that new tobacco products such as electronic cigarettes should be implemented with reference to the relevant provisions of the Regulation on cigarettes.
On May 1st, 2022, the "Measures for the Administration of Electronic Cigarettes" were officially implemented, which clearly prohibits the sale of flavoured electronic cigarettes other than tobacco flavours, aimed at reducing young people's interest in electronic cigarettes because of flavours.
The "Mandatory National Standards for Electronic Cigarettes", which was implemented on October 1st, 2022, aims to build a market supervision system for online cleaning, offline control, full chain coverage, and joint governance to further standardise the production and sale of electronic cigarettes.
On October 25th, 2022, the Ministry of Finance released the "Announcement on the Collection of Consumption Tax on Electronic Cigarettes", clarifying that electronic cigarettes are subject to ad valorem rates to calculate tax payments.
The tax rate for production is 36%, and the tax rate for wholesale is 11%. The aim is to reduce e-cigarette consumption through high taxes affecting sales prices.
Is it only Shanghai that has banned e-cigarettes in public places?
Shanghai is not the first city in China to target e-cigarettes. Before Shanghai, e-cigarettes were included in the smoking ban in Shenzhen in Guangdong Province, Qinhuangdao in Hebei Province, Zhangjiakou in Hebei Province, Wuhan in Hubei Province, Hangzhou in Zhejiang Province, Zhoukou in Henan Province, Songyuan in Jilin Province and Xinxiang in Henan Province. It is expected that Shanghai's ban will have a greater impact as it is more comprehensive.
Hong Kong and Macau Special Administrative Regions also have strict regulations on e-cigarettes.
Since April 30th, 2022, it became illegal in Hong Kong to import, promote, manufacture, sell or possess e-cigarettes for commercial purposes. Offenders can be fined HK$1,500 and imprisoned for 6 months. In addition, advertising electronic cigarettes incurs a hefty fine.
On August 29th, 2022, Macau, passed the "Amendment of Law No. 5/2011 on the Smoking Prevention and Control System", which bans the manufacture, distribution, sale, import and export of electronic cigarettes. 
How are other countries dealing with e-cigarettes?
Worldwide, there are more than 30 countries such as Brazil, Singapore, and Thailand which have laws similar to those in Hong Kong.
In the US, the regulation of e-cigarettes is becoming stricter. In 2019, the FDA required that the sale of non-tobacco flavoured e-cigarettes be stopped. As of October 1st, 2022, 1006 cities in 26 states have e-cigarette bans in public places.
Related article: It's flu season, according to the CDC, five major groups of people are vulnerable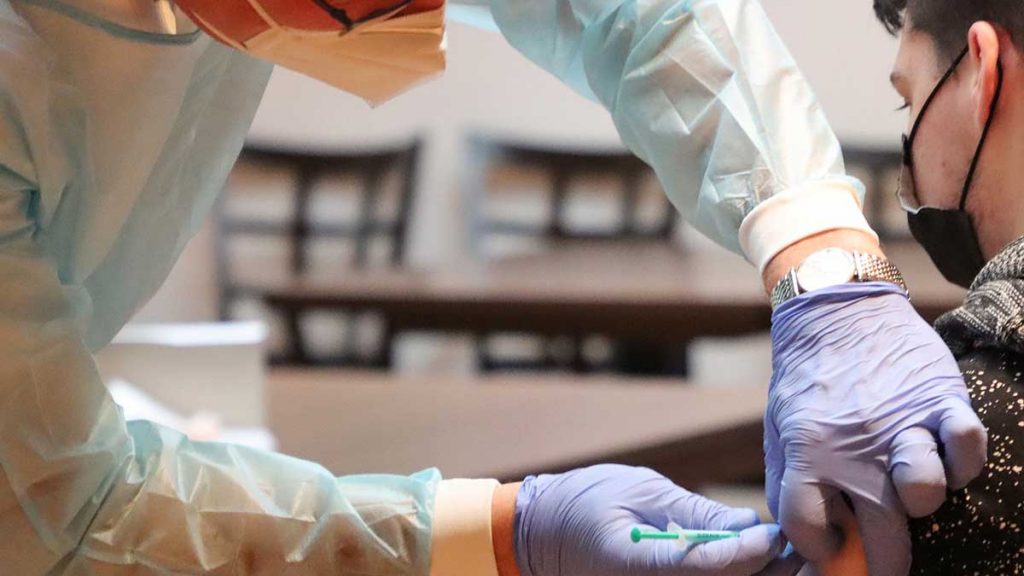 If you would like to make a comment, compliment or complaint about any aspect of living or working in Hainan Island, we'd love to hear from you. We pass all communications on to the relevant services. Please keep it polite and to the point.