At present (June 29th), tropical clouds are active in the central and eastern parts of the South China Sea.
It is expected that they will slowly strengthen and become a tropical depression from the 29th to 30th, and then continue to strengthen in a northwest direction affecting coastal areas from eastern Hainan Island to Guangdong.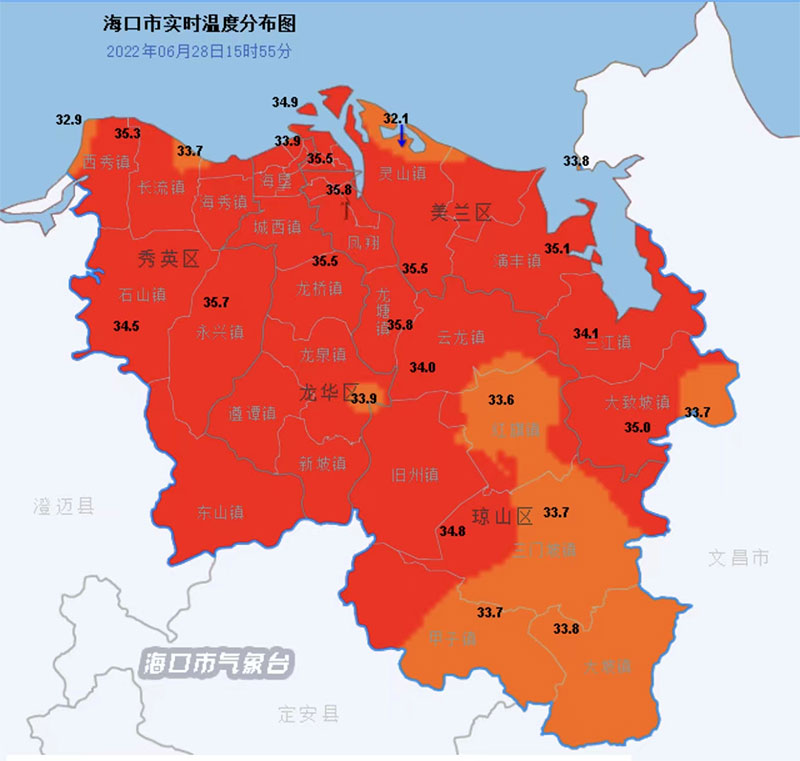 Qiongzhou Strait wind forecast:
From 20:00 on June 29th to 08:00 on July 1st, cloudy with thunderstorms, expect easterly winds of level 5, gusts of level 6, and gusts of level 7-8 during thunderstorms.
July 1st – 3rd strong winds and rain will affect Hainan Province with land winds of magnitude 4 to 5 and gusts of magnitude 6 to 8.
Related article: Wet bulb temperature, what it is, why it's important and how it can kill you

If you would like to make a comment, compliment or complaint about any aspect of living or working in Hainan Island, we'd love to hear from you. We pass all communications on to the relevant services. Please keep it polite and to the point.