Camping in Jian feng Ling National Forest Park
For our first family camping experiment in Hainan we went to Wanning, specifically to Ri yue wan, the surfing capital of China and it was a wonderful success. We spent a week camped beside the beach under the stars and enjoyed every minute of it. For our second trip we finally decided to go to Jian feng ling. What helped us make up our minds was a conversation my wife had with the organiser of a local hiking group, his name is Sunflower. "Go to Jian feng ling" he said, "It's the most beautiful spot I've yet hiked in Hainan, "we're hiking there next Saturday, perhaps we can meet up". Our plan was to drive there separately and meet up with them at the start of the hiking trail, which is inside Jian feng ling national park.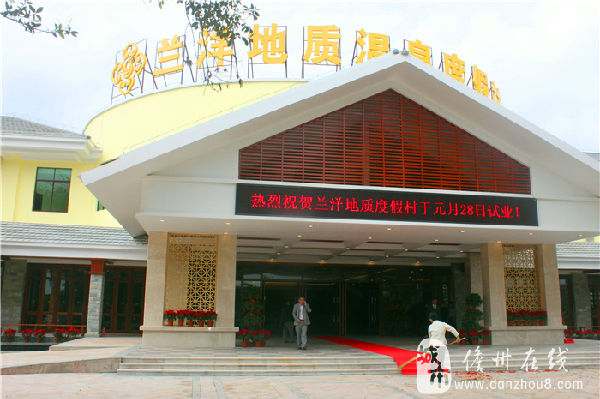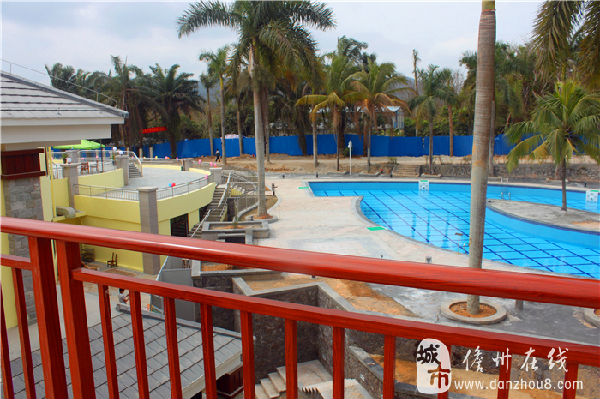 It's a 4 hour journey from Haikou so we didn't go directly, we set out a day early and stayed in Lan Yang hot spring hotel, Dan Zhou for a night to break up the journey, 4 hours is a long time to drive with a 5 year old in a car. We were pleasantly surprised by the hotel. It was recently redecorated, everything was clean, staff were polite and some of them could speak passible English. The rooms were nicely furbished, it had a wonderful large swimming pool and hot springs. The only gripe I had was that all of the rooms didn't have wifi. It wasn't a major problem though, as there was patio furniture in the open area overlooking the pool and the wifi worked fine out there. It was a balmy evening and it was nice to sit and work in the topical twilight with the sounds of happy families (mine included) splashing around in the background. It was a noisy affair but the pool lights were turned off at 11:30 and everything quietened down by 12:00. We slept well on comfortable beds and next morning we were checked out by 9 and on the road 15 minutes later.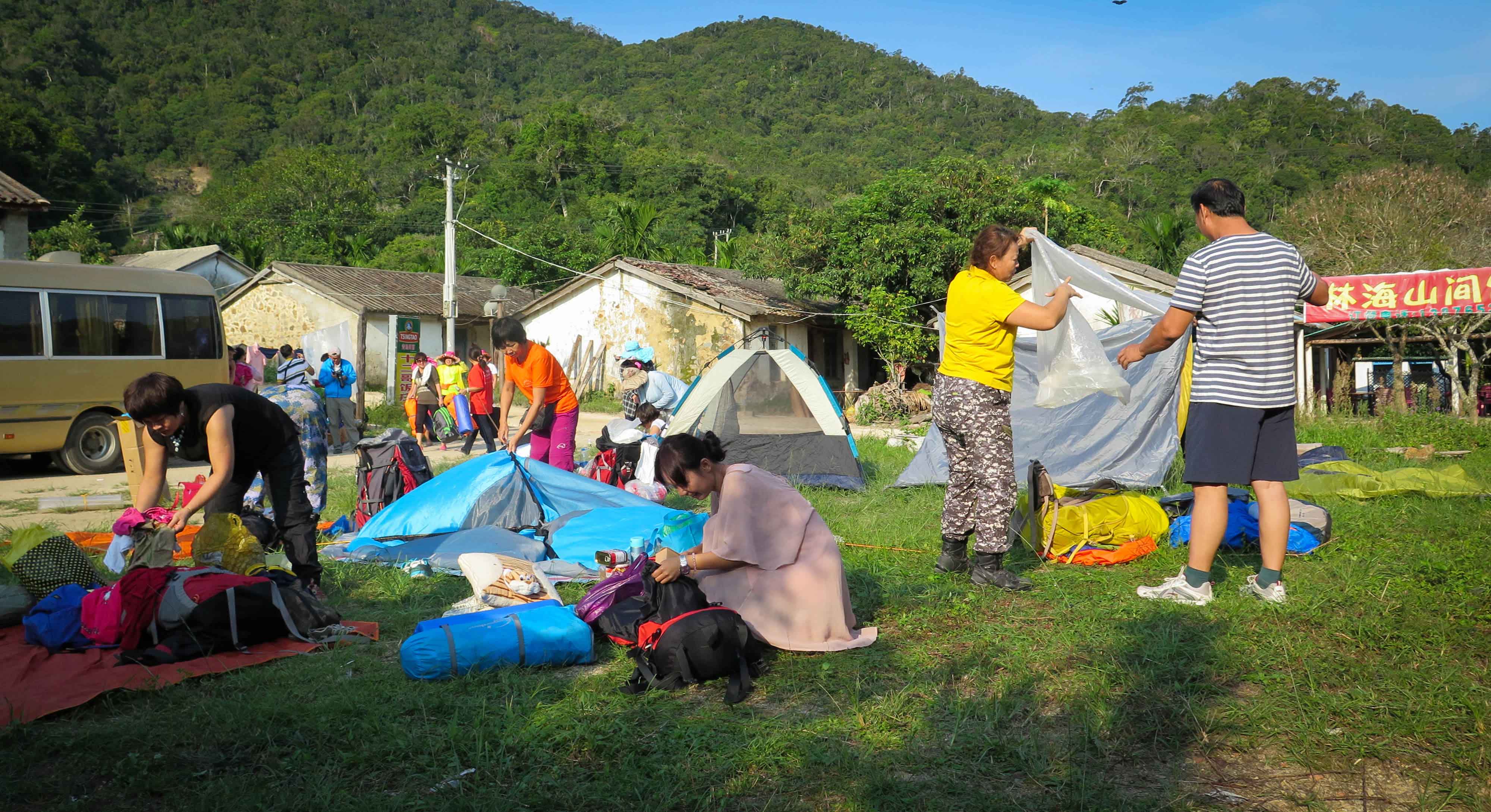 We stopped for an unremarkable lunch of duck bamboo in Jian feng zhan town before continuing on our way to the park. The tickets cost 60 Yuan per person and of all the places I've paid into in Hainan this was the best 60 Yuan I've yet spent. To say that its huge is an understatement, we drove 16 km to Heaven Lake and a further 10 km to our camping spot.
Our fellow campers were all old classmates on a reunion, they were all from Hainan originally and had gone to Chengdu University together in the late 80's and by now most of them were in their early fifties. We camped in a small village car park that barely accommodated our twenty or so tents. As our companions for the night were all hikers they'd brought single or two man tents and I don't believe they'd seen a family tent quite as large as ours before, it certainly got a lot of attention; after pitching it we spent the next 30 minutes posing for photos.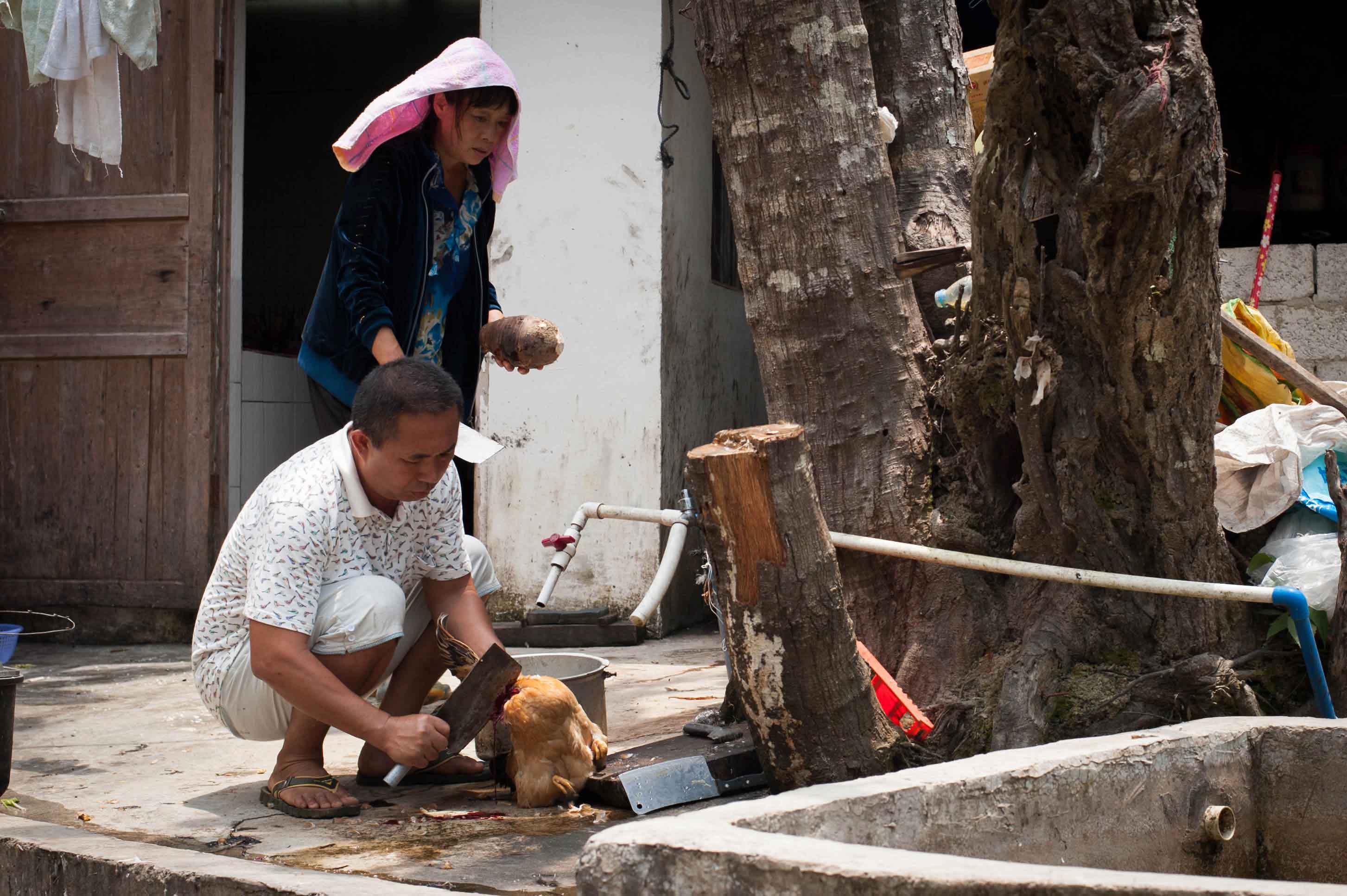 Hainan is not equipped for family camping, there are no campsites as you would recognise them in Europe, with showers, hot water and in some cases even kitchens. In Hainan, hikers arrive at their destination, pitch their tent on concrete, scrub or a beach and usually leave early the next morning. Jian feng ling would be the perfect area to run a professional, western style campsite, it is simply too large to see and enjoy all of it in one or two days.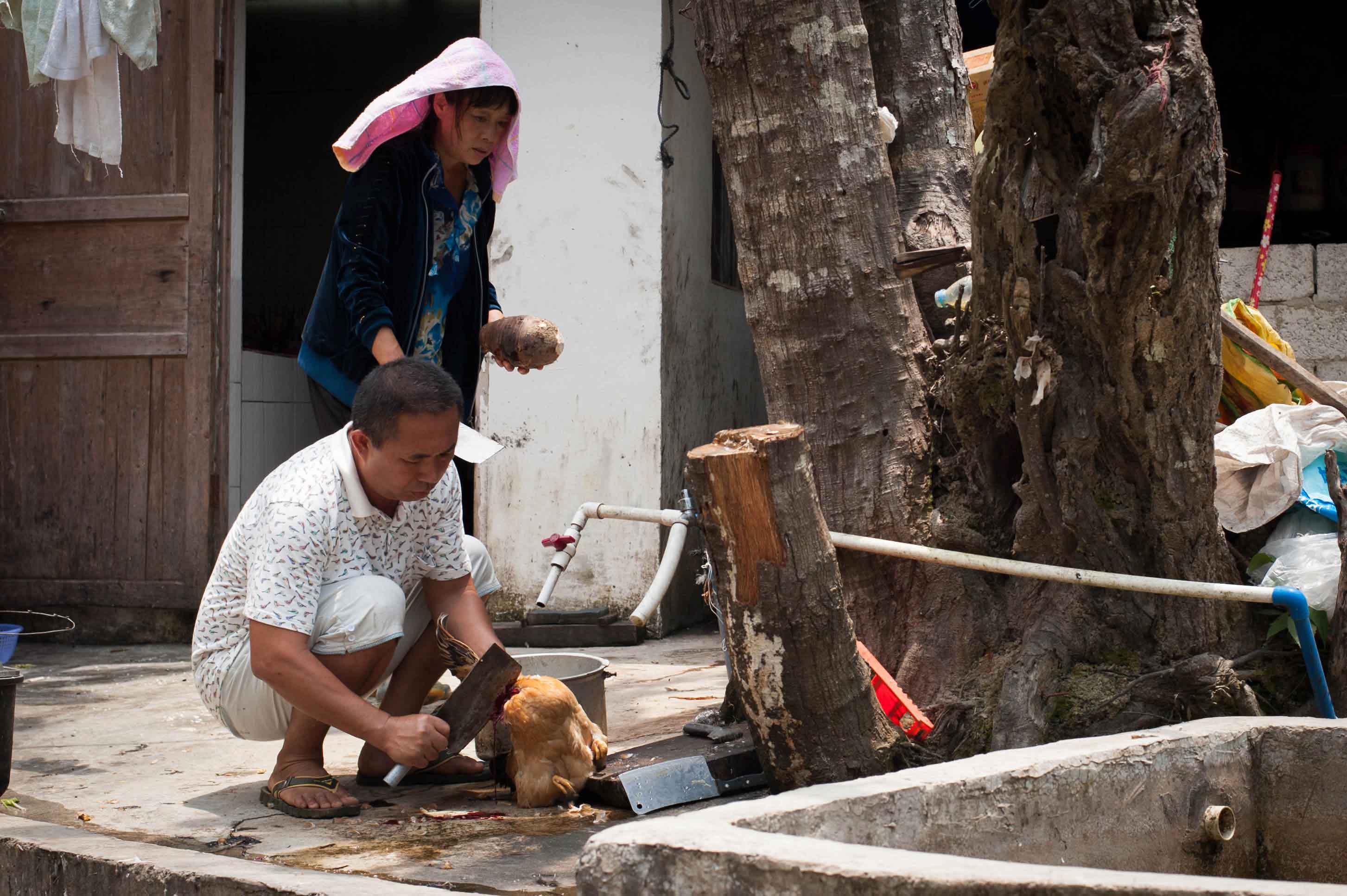 When we didn't cook for ourselves, we ate in a small family run restaurant opposite the camping area and the food was absolutely wonderful, the first evening we had chicken and squirrel. We ordered 30 minutes early as the owner had to kill and de-feather the chicken and the squirrel had been shot just that day, we were spitting out shot pellets as we ate.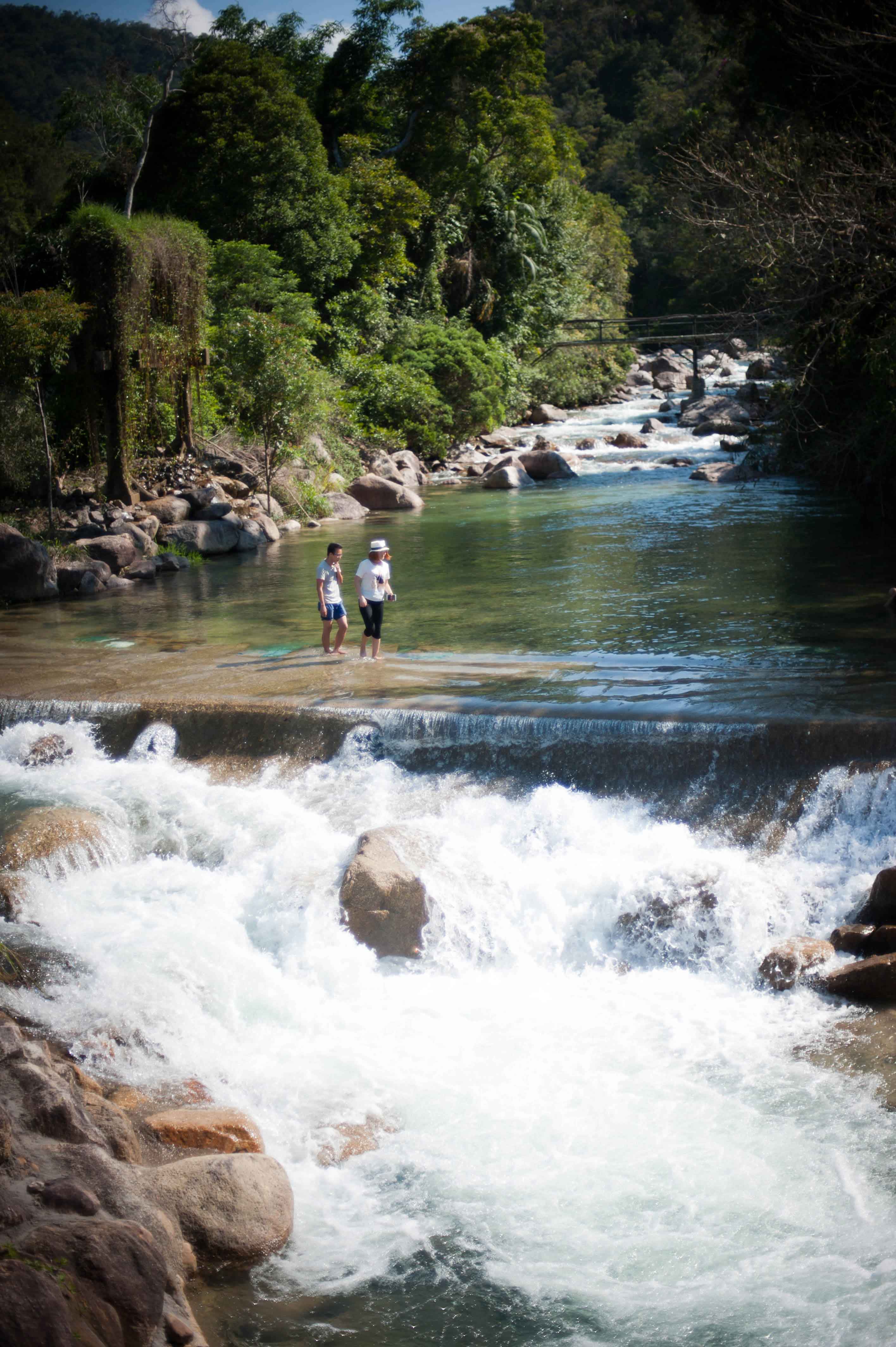 Every direction we went we found natural lakes with icy cold, clear mountain water. Waterfalls cascaded from one lake to another and of course it was all enveloped in green rainforest. Walk five minute in any direction from the village and it would disappear entirely from view, swallowed by the trees.
It wasn't until the second day that we really had an opportunity to get out and explore, we hiked along mountain tracks, which were a little dangerous at times, (some of the walks are not suitable for younger children), to waterfalls higher up the mountain. Swimming in the lakes is not encouraged because of the strong currents but we found one that was relatively safe and went for a dip. The water was icy cold and invigorating, the perfect answer to wash away the dirt and sweat of a hike in the tropical heat. It became our morning and evening routine for the time that we stayed there. The water is also really clear and it gave me a perfect opportunity to go snorkelling, I keep my mask and snorkel in the car most of the time; the lakes are surprisingly deep in places and teeming with small fish.
Every year just around this time for about one month (August), there is an explosion of butterflies and we were lucky enough to witness it. Everywhere we went we saw clouds of butterflies of every shape, colour and size giving the most beautiful and fascinating displays, people come from all over at this time of year to photograph and study them.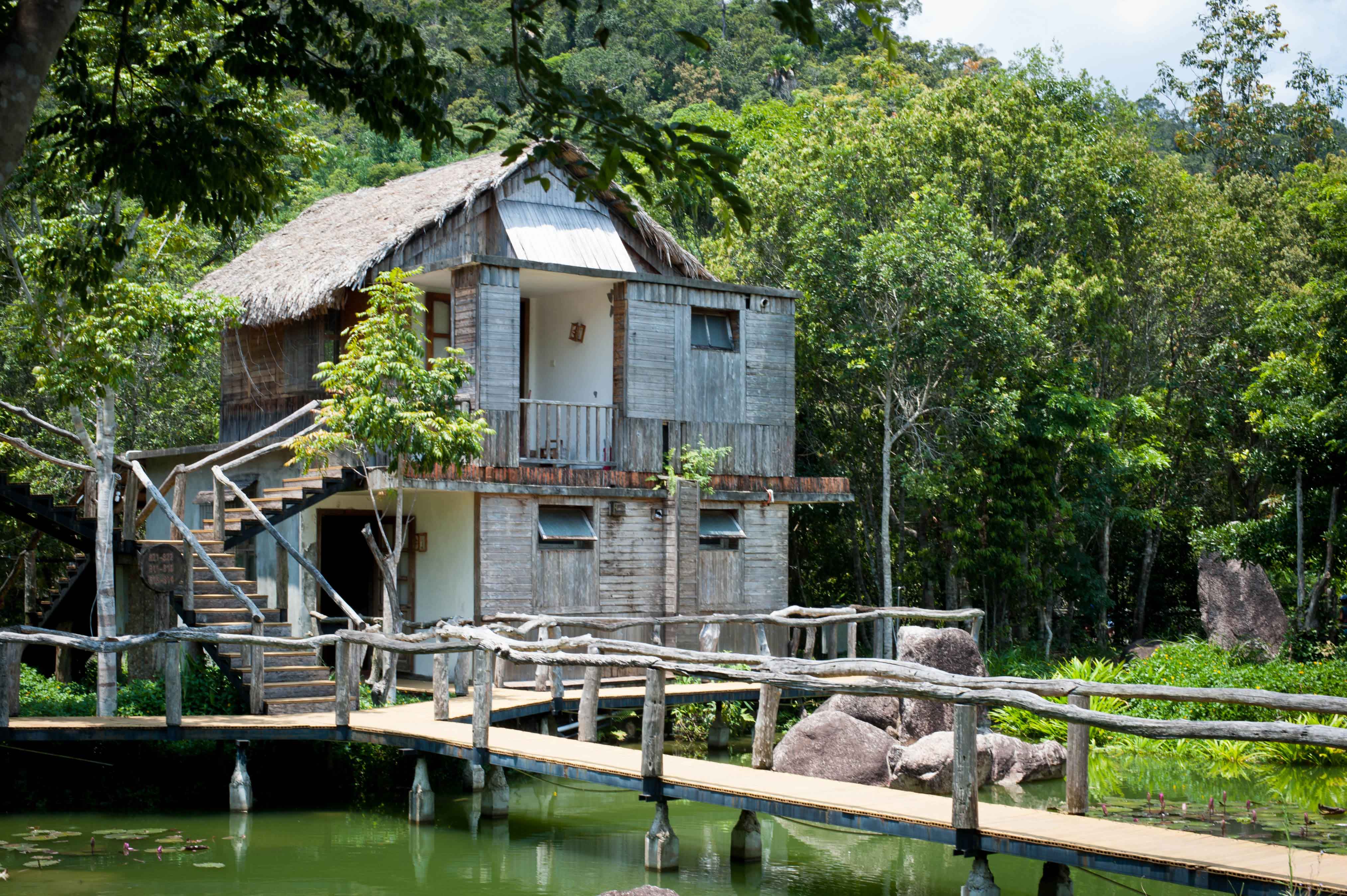 Rainforest valley resort is the last hotel you pass as you climb the mountain and friends of ours stayed there for a night. It costs around 360 Yuan for a shally for a night at weekends, and 310 on week days. The hotel is old and not in good repair, it reportedly takes half an hour to get hot water and there is a general rundown feel to the rooms. I can't comment on the food as none of us ate there and I don't have any reports. I imaging the hotels popularity is solely due to it being located in such a spectacularly beautiful area.
We stayed there for three nights and four days and still didn't get to see half of what the park has to offer it's simply too large and there are too many little gems tucked away, hidden up little side roads. My advice to anyone who visits here is to explore, not everything is on the map.
We had the usual problems that everyone encounters when camping for more than a day or two in a remote area. No hot showers, no place to wash clothes, batteries for cameras and phones ran out and no fresh vegetables or meat. Had it not been for the friendliness of the locals we would not have been nearly so comfortable. If I had finished this article without talking about the local people I would have been doing them a great disservice. There were 3 or 4 families living adjacent to the campsite and each one in turn came over to talk to us and offer the use of their facilities. We had hot showers in one house, washed our clothes in another and charged computers, cameras and phones in a third.
One lunch time as we were preparing a pasta dish with eggplant a young local woman came to visit, she had a quick look at what we were cooking and promptly disappeared only to return with a bag of rice for us. On another occasion after washing and hanging out our clothes we decided to go for a hike, unfortunately before we got back it started to rain, torrentially. We arrived back at our tent to discover that someone had taken our clothes off the line, folded them and left them neatly on a chair, we never discovered who the kind Samaritan was.
Jian feng ling is without doubt one of the most beautiful places I've been to in Hainan, next time I come here though I'll take more time choosing a better location to pitch our tent. There is too much to do and see in one or two days so pick whatever interests you most and don't rush it and take the time to get to know the locals, you'll find it's worth it.