At the time of writing, the issuance of tourist visas to China is still on hold.
However, China has restarted its visa-free policy from January 8th 2023. You can travel to China without applying for a new visa if you qualify for their visa-free transit policy.
Currently you can apply for work visa (Z Visa), business visa (M Visa), student visa (X Visa), family reunion visa (S Visa), permanent stay permit (D Visa).
Foreigners holding APEC business travel cards (excluding Virtual ABTC) can enter China without visa.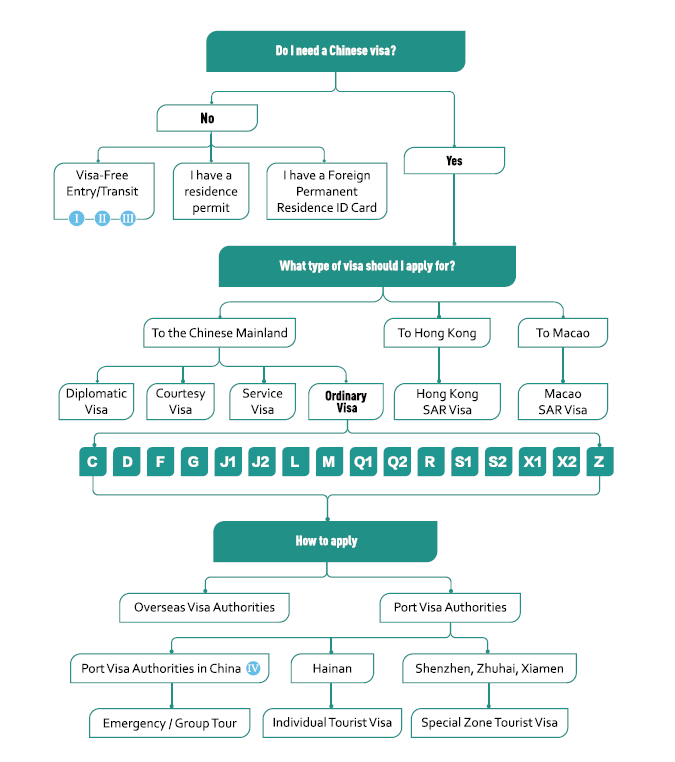 Visa-Free Entry/Transit
Citizens of Japan, Singapore, and Brunei who visit China for the purpose of tourism, doing business, meeting relatives and friends, or transiting, and Russian tour groups, are visa exempt if the duration of stay does not exceed 15 days.
Foreigners in Hong Kong and Macao who participate in group tours (2 persons or more) to the Zhu Jiang (Pearl River) Delta Area and Shantou City of Guangdong Province are visa exempt if they stay in the aforementioned areas for no more than 144 hours from the date of entry.
Tour groups (2 persons or more) of ordinary passport holders from the 10 ASEAN countries (Malaysia, Thailand, Indonesia, Vietnam, Cambodia, Laos, Myanmar, Singapore, Brunei, and the Philippines) who enter China through Guilin Airport port can stay in Guilin City for 6 days without a visa.
Citizens of 59 countries (see Table below for details) who travel to Hainan Province can enter China through ports in Hainan without a visa and stay in the administrative area of Hainan Province for 30 days.
Foreign tour groups (2 persons or more) organized by legally registered travel agencies in China can enter China through a Shanghai cruise liner port without a visa. The duration of stay shall not exceed 15 days, and the entire tour group must follow the cruise itinerary until they exit China.
Citizens of 53 countries (see Table below for details) who transit through 31 designated ports in China can stay in the designated areas for 72 or 144 hours without a visa.
Those who transit through China to a third country or region, and stay in China for no more than 24 hours and need to leave the restricted areas of the ports, may apply for a temporary entry permit from the exit and entry border inspection authorities, and they will be exempted from a visa for transit upon approval.
China Visa-Free Entry/Transit Policy and List of Relevant Countries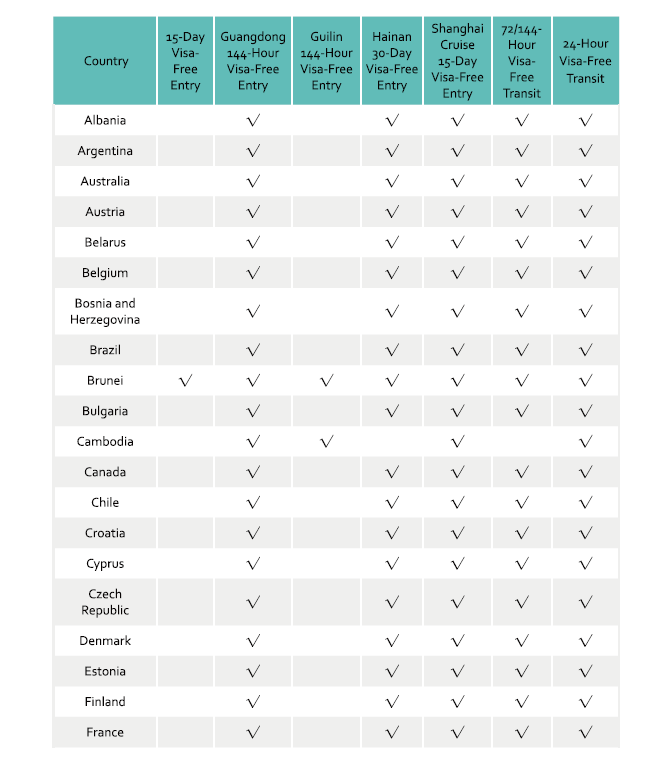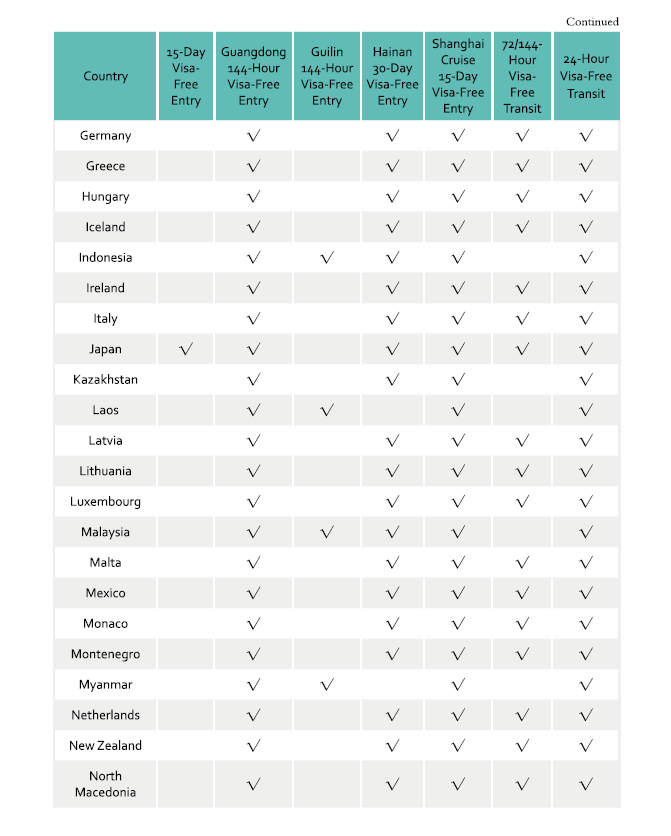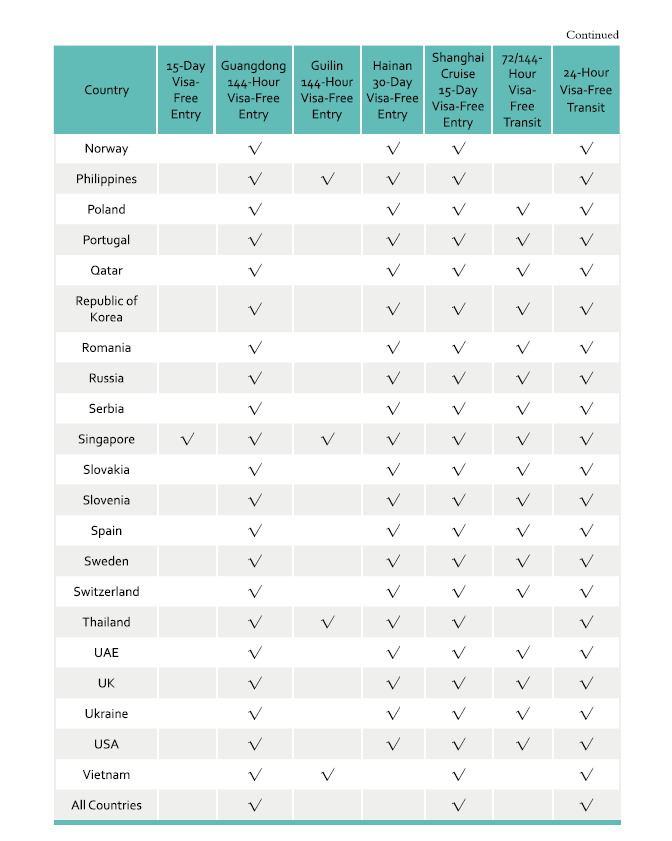 72/144-Hour Visa-Free Transit in China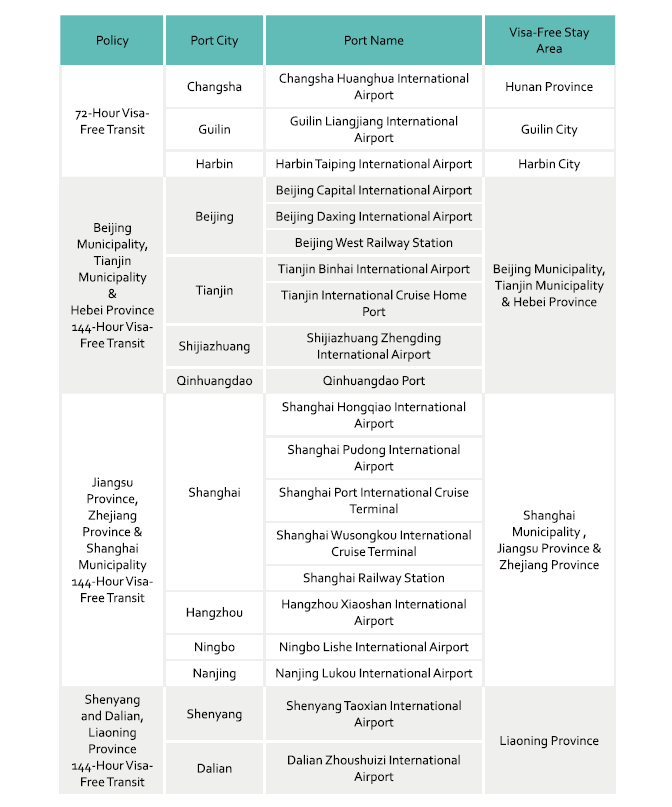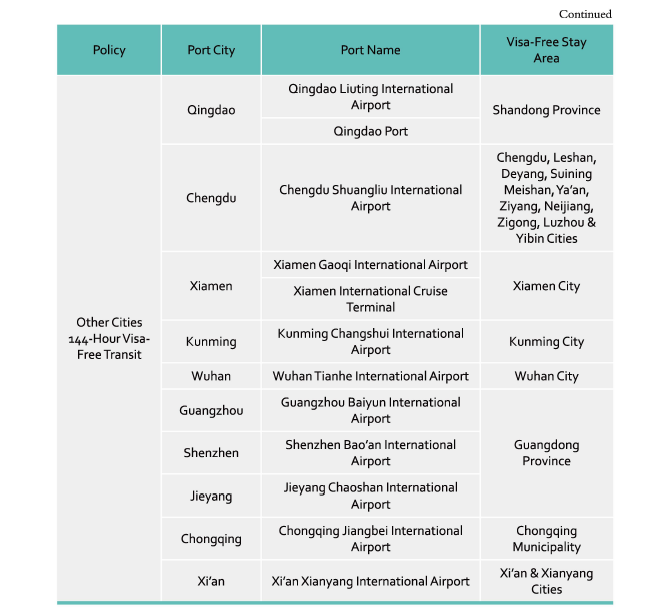 Related article: Building Bridges: Foreign Talent Open Day Explores Opportunities for Hainan Free Trade Port and Jiangdong New District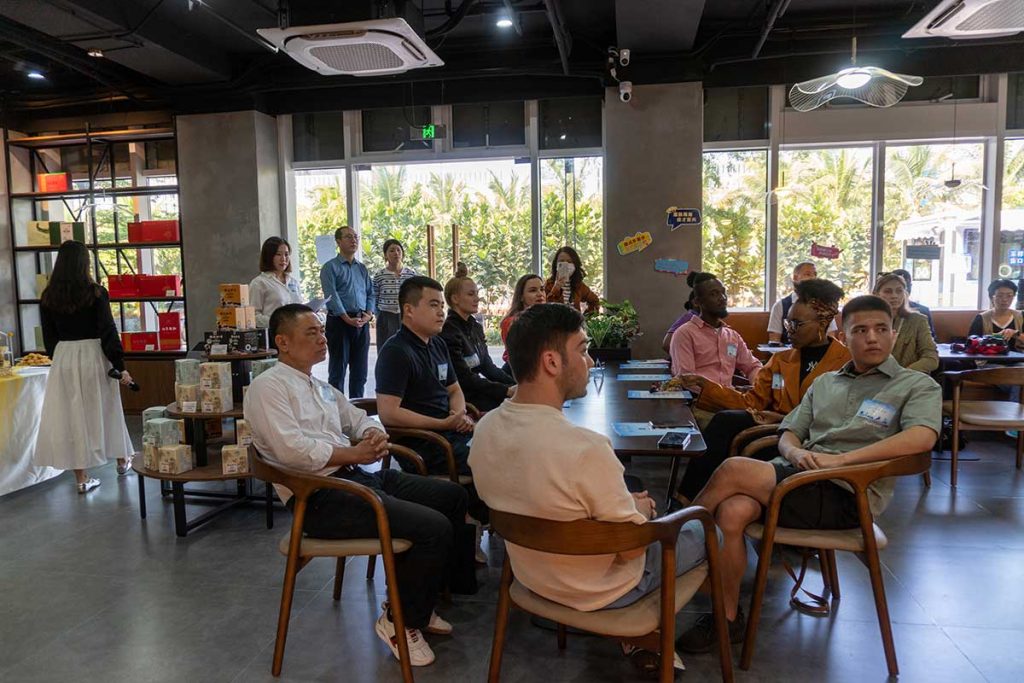 If you would like to make a comment, compliment or complaint about any aspect of living or working in Hainan Island, we'd love to hear from you. We pass all communications on to the relevant services. Please keep it polite and to the point.