Hainan's Spiritual Culture
Many things about Hainan are exclusive compared to the rest of China. The noodles, the coconuts, the beaches and of course the beautiful local language of Hainanese. But perhaps the strangest and most thought provoking is the Island's tradition around Spring Festival called the Junpo festival (军坡节).
The Junpo Festival, with a history dating back more than 1,300 years, is held primarily in Xinpo town in Qiongshan city, but also in other smaller villages around the province. The festival lasts for 4 days and is held in honor of lady Xian (513-603) from today's Guangdong province. lady Xian was considered a master politician and strategist and is credited with playing a vital role in the development of Hainan during a difficult period in its history.
Considered by many to be one the province's largest and most important festivals, Junpo is not just a cultural experience but something rarely seen in today's modern world.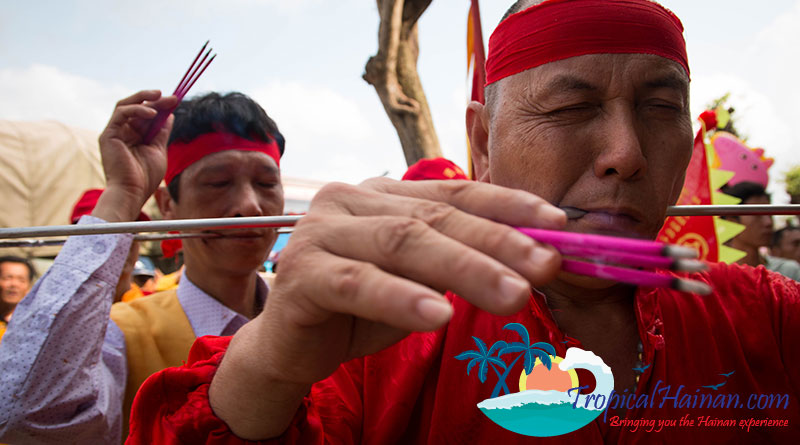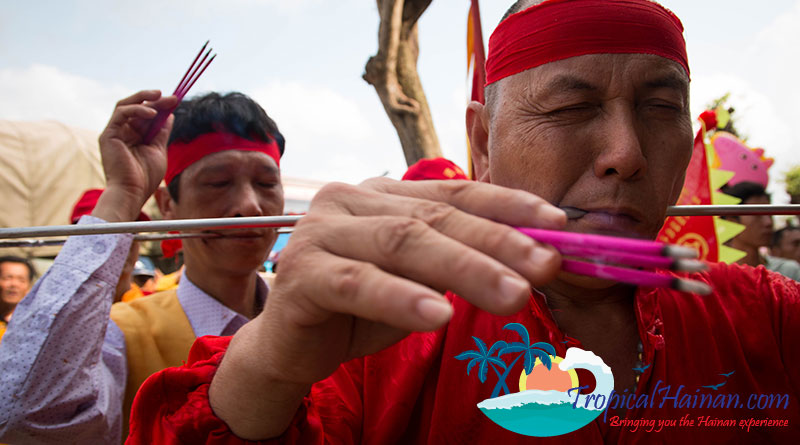 Basically, the same few men participate every year in voluntary possession. The town's people flock to a specified location, usually a temple or somewhere outside the town. The men set to be possessed are sat near to a statue of an old ancestor, where they sit in an almost trance like state. What follows is truly remarkable.
Once the spirit of their ancestor has entered their mind, they become energetic and frantic. It's at this point that they push large metal skewer through the side of their cheek and into the other so that the mouth is skewered like a kebab. Some participants pierce both cheeks, others only one and in some cases the same skewer may be used to pierce a number of different men simultaneously.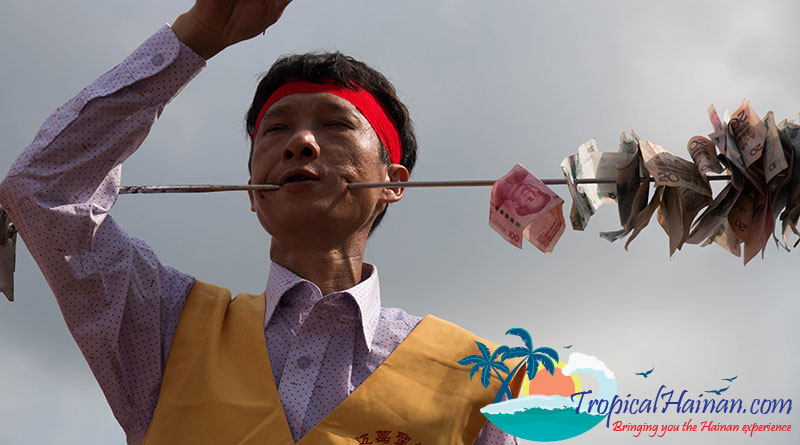 The truly fascinating thing is that, the participants all maintain it causes no blood loss, no physical pain or even leave a scar.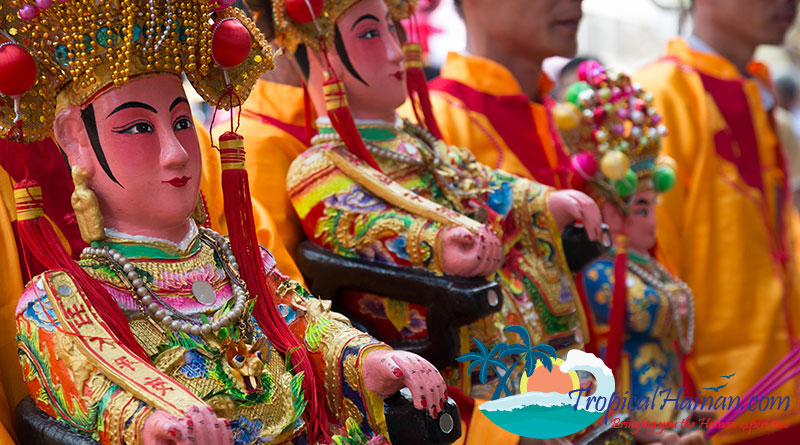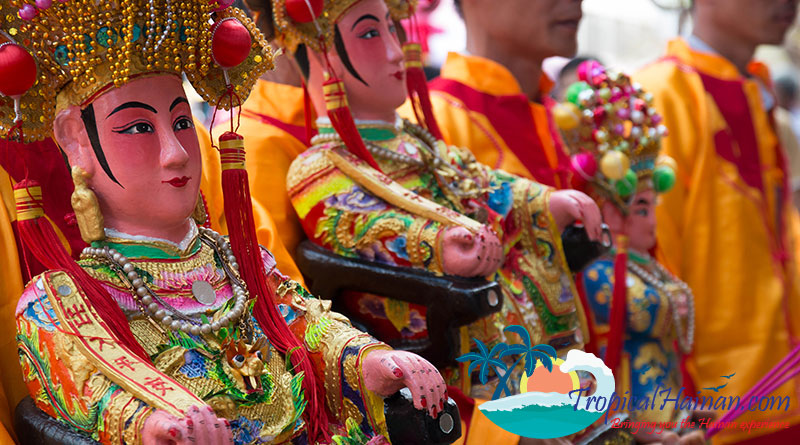 The local belief is that the spirits chose who they possess and will continue to possess the same person every year until a new family member is chosen. They believe that the spirits whilst very energetic during their possession  actually take care of their kin whom they possess. Hence the absence of any anguish when the needles pierce the skin or as mentioned, blood loss.
Having spoken to one of these men, I asked him what it felt like. He said, and assured me that every other man who had gone through this would tell me the same thing, that he couldn't really remember any of it. It was is if he was in in a dream.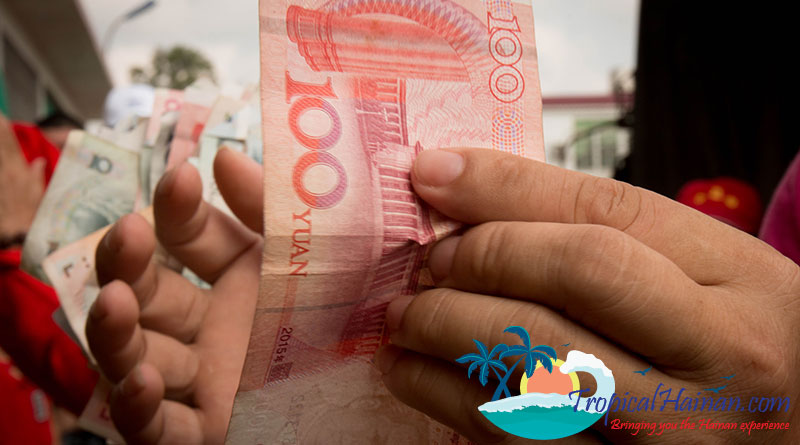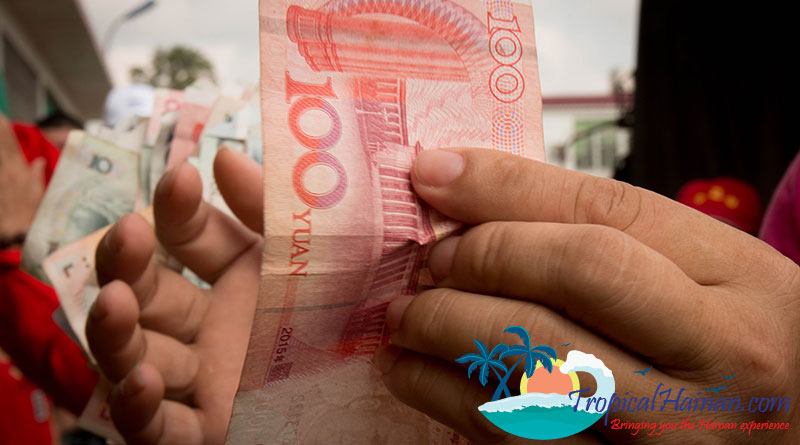 In Baishixi, the procession started on the outskirts of town and proceeded along the main street, all the while members of the crowd offered money to handlers who attached it to the spike, as an offering for a blessing.  Shops and business owners enticed the possessed men into their establishments with offers of larger sums.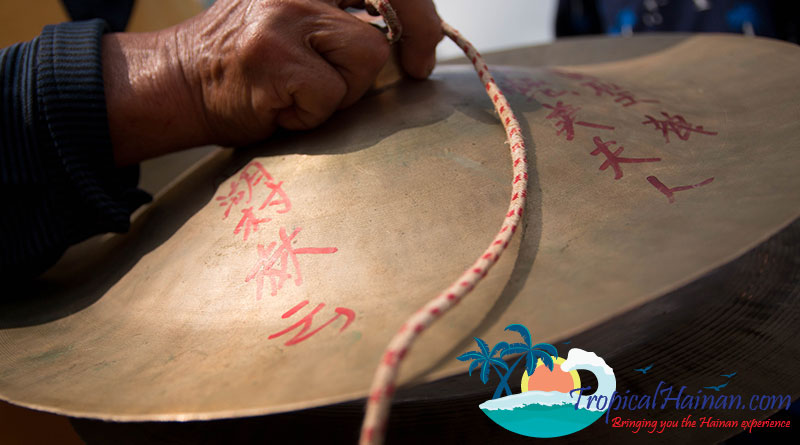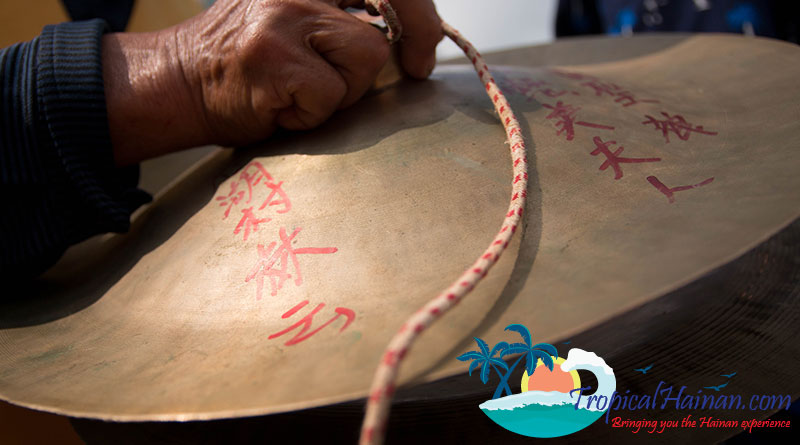 The procession was accompanied by wind instruments, cymbals, gongs and large drums and was a decidedly raucous affair. 
This festival does not take place in Cities such as Haikou or Sanya, it's mostly confined to the outskirts of smaller towns such as Chengmai, Qionghai and others scattered around the island.
 (c) Copyright tropicalhainan.com all rights reserved, images or text may not be copied in part or full without express permission in writing.