According to the China News Agency, November 25th, Haikou – Frankfurt flight HU711 took off from Haikou Meilan International Airport loaded with about 20 tons of cargo, marking the official resumption of the Haikou – Frankfurt passenger-cargo regular intercontinental route.
The route is operated by Tianheng International Freight Forwarding (Hainan) Co., Ltd., with flights scheduled twice a week, using 787-9 passenger-cargo flights.
Weekly outbound cargo volume is expected to be 60 tonnes and the return journey will mainly be consumer and duty-free goods.
The weekly return freight volume is expected to be 50 tons, which increases the air channel for European duty-free goods to Haikou, and promotes economic and trade cooperation and cargo exchanges between Hainan and European countries.
It is reported that this is the third intercontinental regular cargo route added to Haikou after Haikou-Paris and Haikou-Sydney using 787-9 passenger-cargo aircraft.
Meilan Airport currently operates Haikou-Singapore-Jakarta, Haikou-Paris, Haikou-Sydney, and Haikou-Frankfurt, international cargo routes with 18 flights per week, and a total of about 4,361 tons of international inbound and outbound cargo.
According to an airport spokesperson, Meilan Airport will continue to expand the international air cargo market, continue to tap the potential of air logistics, and accelerate the opening of new routes.
Related article: Haikou City's Comprehensive Transportation System Plan 2020-2035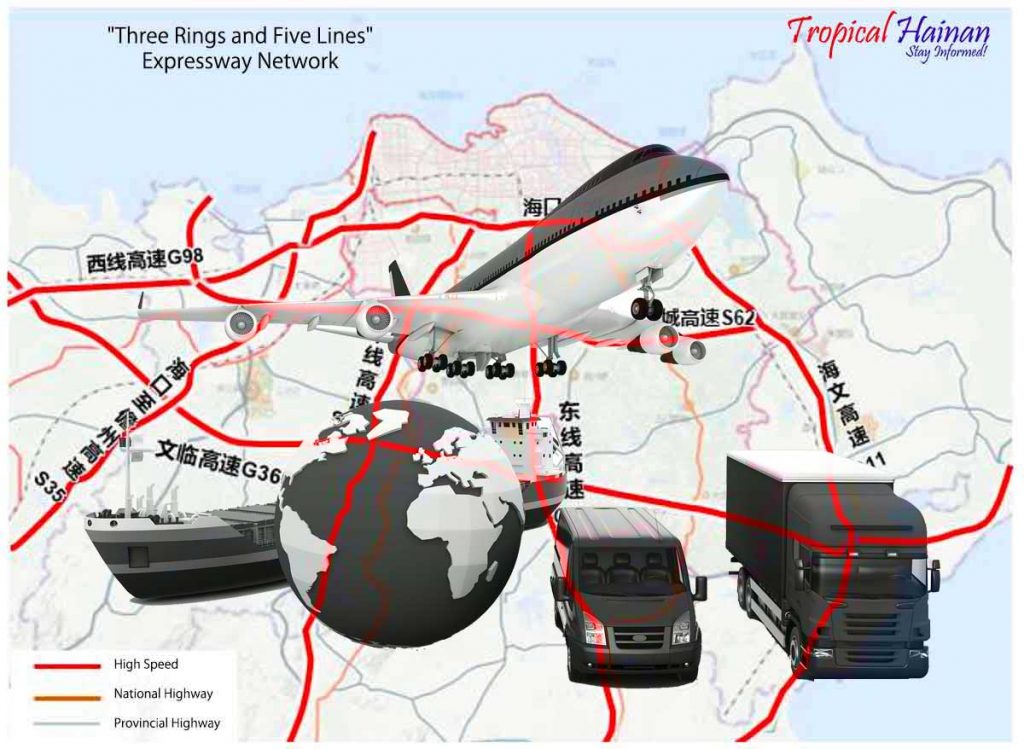 ---

If you would like to make a comment, compliment or complaint about any aspect of living or working in Hainan Island, we'd love to hear from you. We pass all communications on to the relevant services. Please keep it polite and to the point.