On November 4th, the Sanya Epidemic Prevention and Control Headquarters issued a notice on carrying out regional nucleic acid testing.
All residents and tourists in Sanya City will undergo nucleic acid testing today, November 5th.
1. Sampling time: 07:00-13:00, November 5th, 2022 (Saturday).
2. All residents and tourists within the jurisdiction of Sanya City.
3. Detection site: nucleic acid sampling points have been added to each community for convenience (kiosks).
Follow up requirements: Starting from November 2022, residents and tourists will be required to conduct nucleic acid tests every 3 days, (practitioners in risk industries such as supermarkets, express delivery, hotels, hospitals and clinics, farmers' markets, public transport and other risk industries shall carry out nucleic acid detection according to the prescribed frequency, and the implementation shall be supervised by the main departments of each industry).
On the first and third Saturdays of each month, nucleic acid testing for all residents and tourists will be added.
Those who fail to participate in nucleic acid sampling as required will be assigned a yellow code. Those who have been assigned a yellow code will automatically be converted to a green code after completing one nucleic acid test if the result is negative.
Those who refuse to cooperate and do not participate in nucleic acid testing for no reason, causing the spread of the epidemic, will be strictly held accountable in accordance with the law.
Related article: Haikou Bars and KTV can reopen from November 7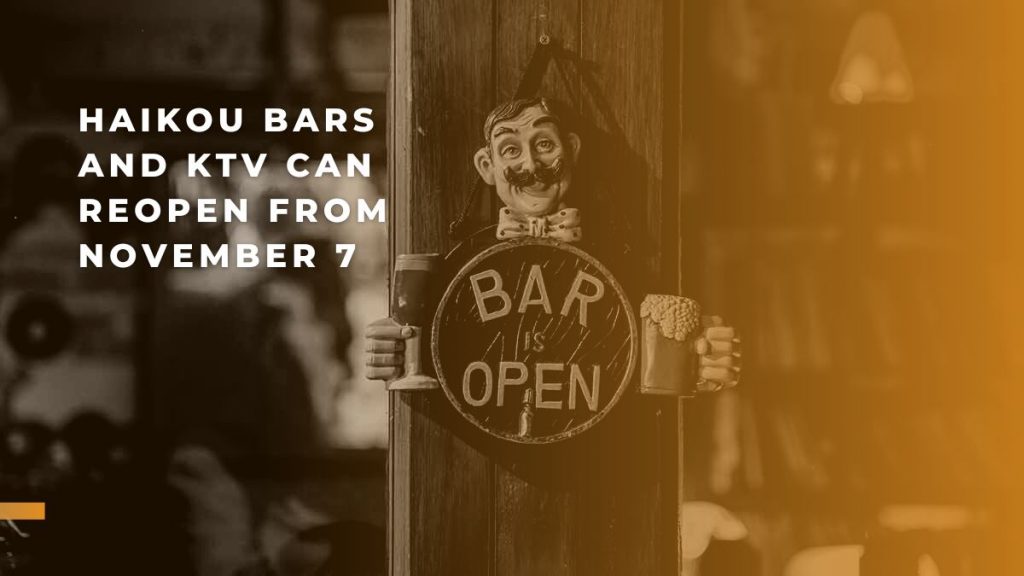 ---

If you would like to make a comment, compliment or complaint about any aspect of living or working in Hainan Island, we'd love to hear from you. We pass all communications on to the relevant services. Please keep it polite and to the point.