On the morning of 27th September, 10,000 people from 19 provinces and counties in Hainan gathered together for a large scale bamboo dance event held simultaneously all across the island.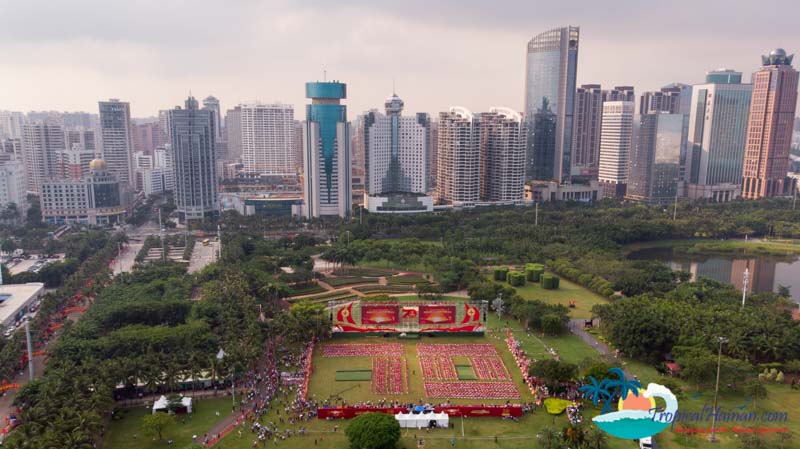 The event was organised to celebrate the 70th anniversary of the founding of the People's Republic of China.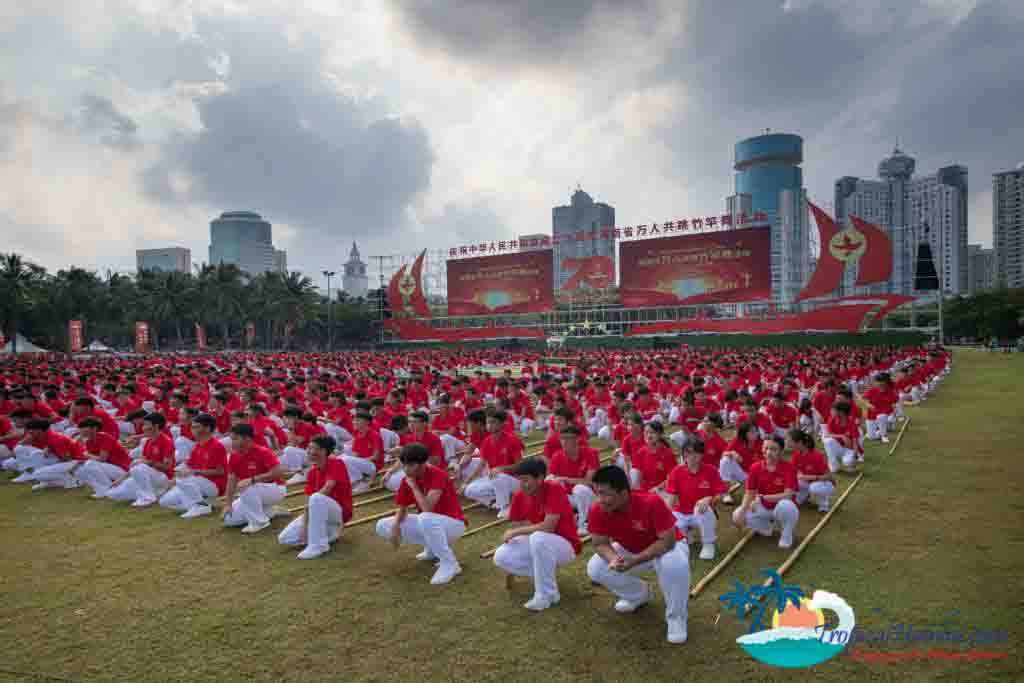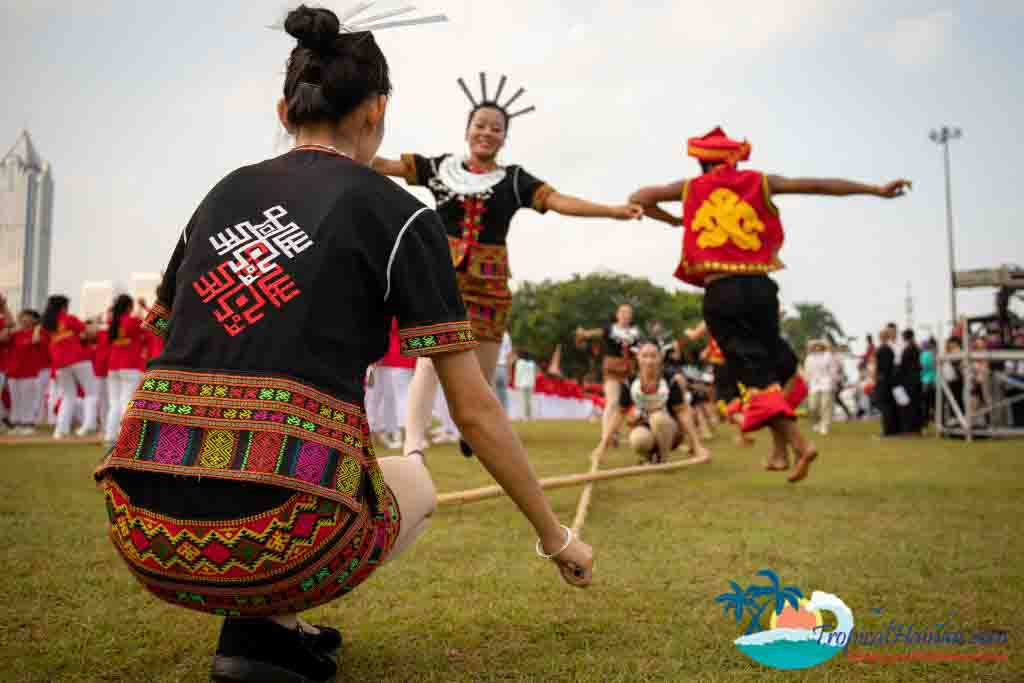 Around 2,000 people, mainly students from Haikou's schools celebrated the founding in Evergreen Park.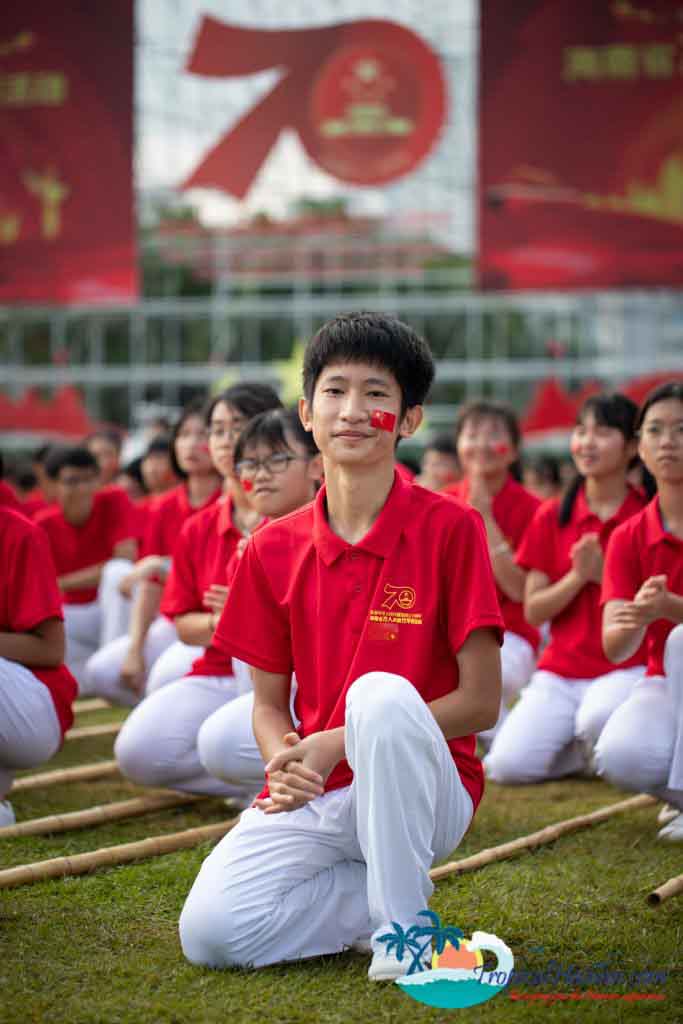 Along with local Haikou performers, 300 dancers travelled from 13 cities and counties across the island to take part in the performance.The event kicked off at 9 am with traditional style bamboo dancing, followed by the singing of traditional songs such as "I love you China", "Follow", "Military and Civility Unity" and "Mom teaches me a song."
The dance performers at the main venue in Haikou wore red shirts with the official "70" logo on the back.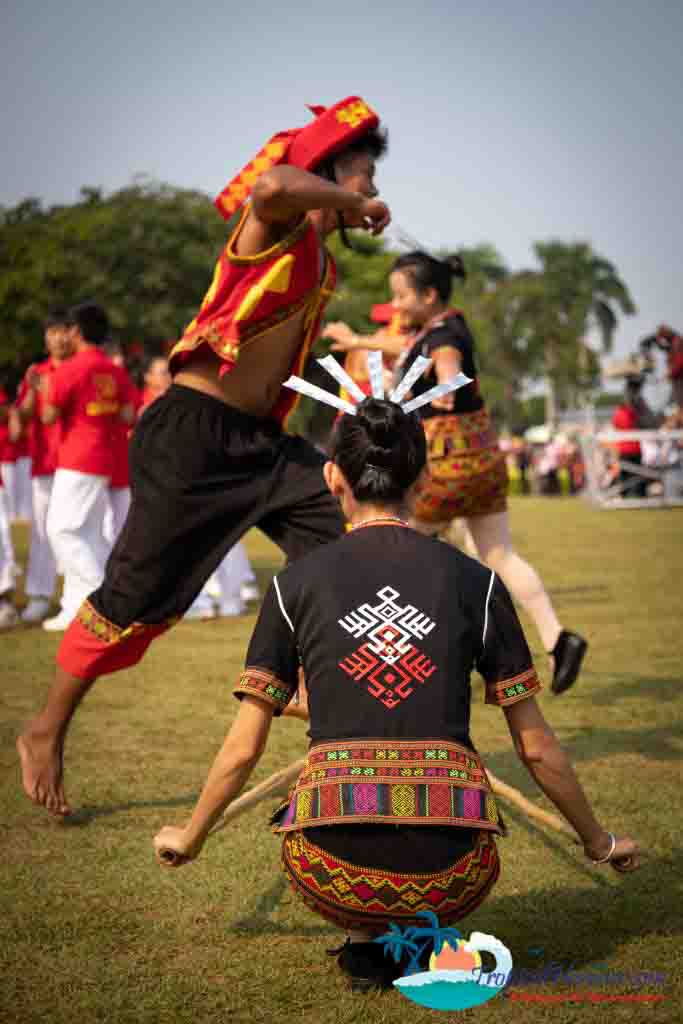 At the end of the performance, 19 venues throughout the province sang to the melody of "Singing the Motherland". Spectators and performers all joined in together to simultaneously sing the chorus and congratulating China on its prosperity and strength.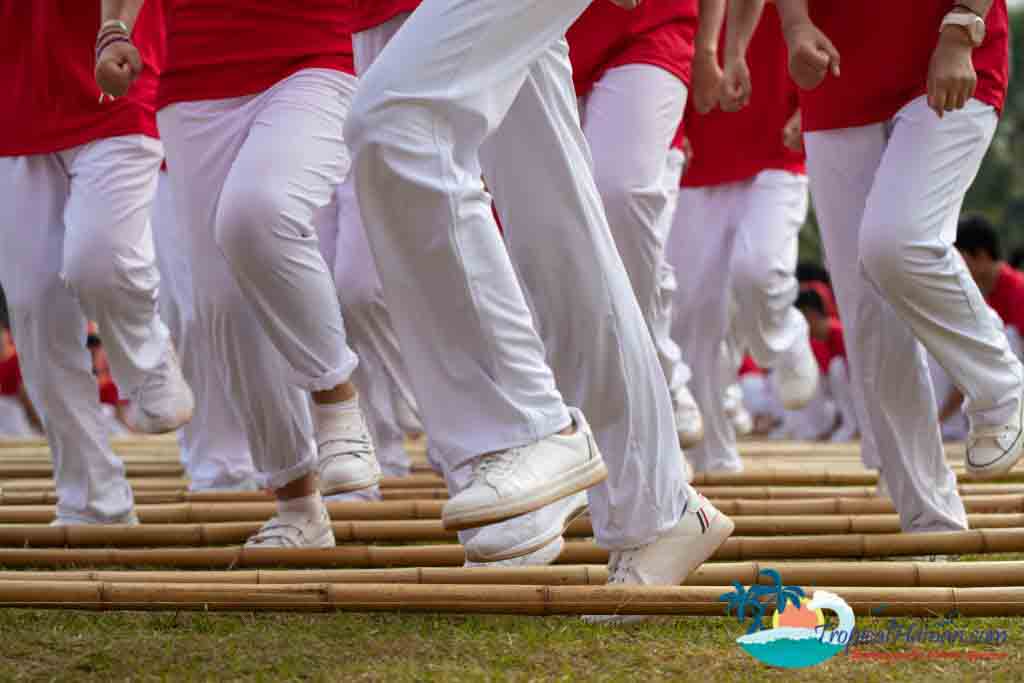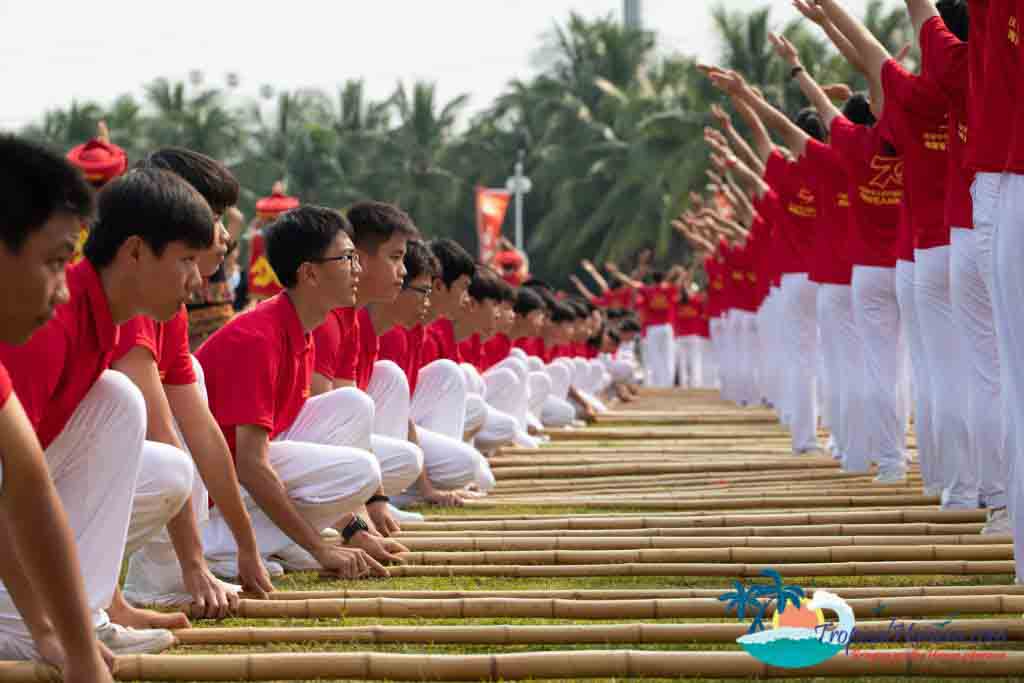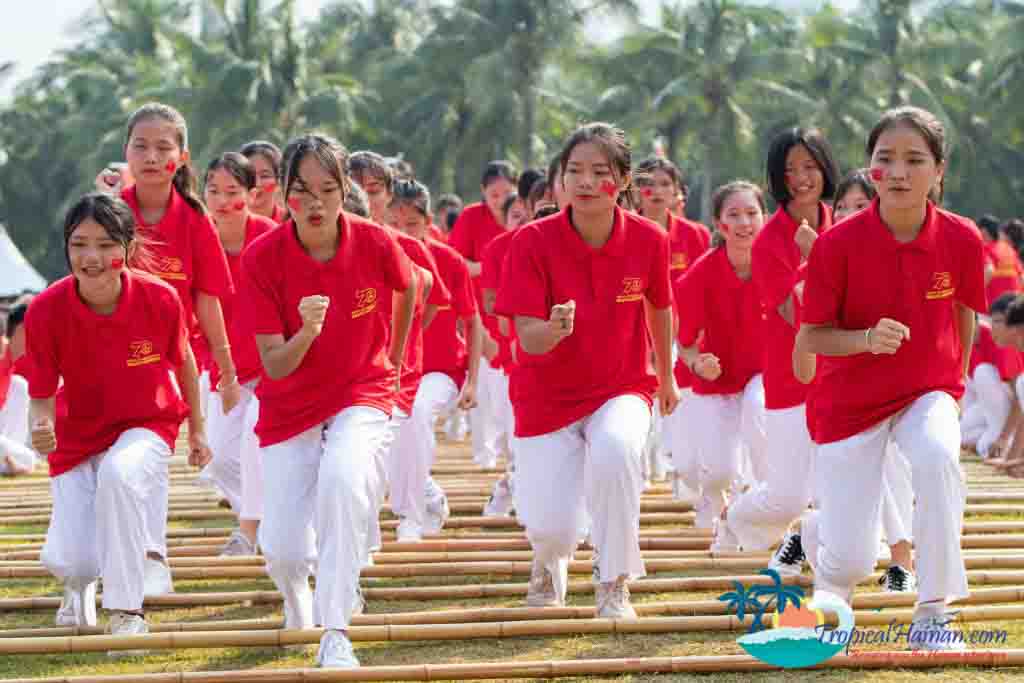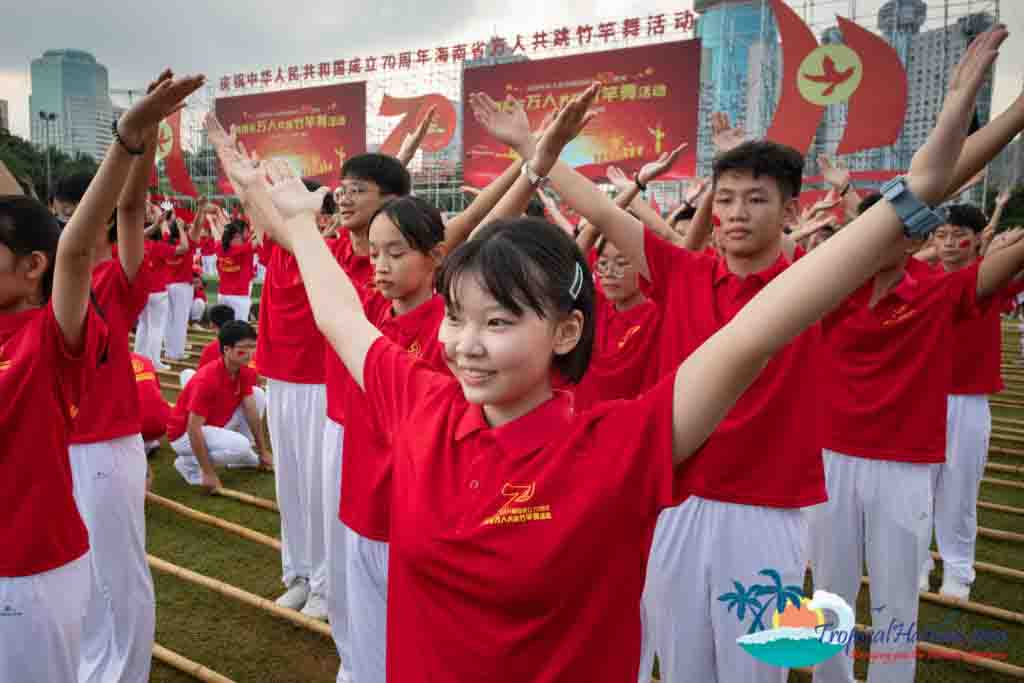 The event was hosted by the Publicity Department of the CPC Hainan Provincial Committee, the Tourism and Culture Broadcasting and Sports Department of Hainan Province, the Hainan Radio and Television General Station (Group), the Publicity Department of each city and county committee, the municipal and county tourism and cultural broadcasting and sports bureaus, and the Hainan Provincial Public Security Department.
It was Co-organized by the Education Department of Hainan Province.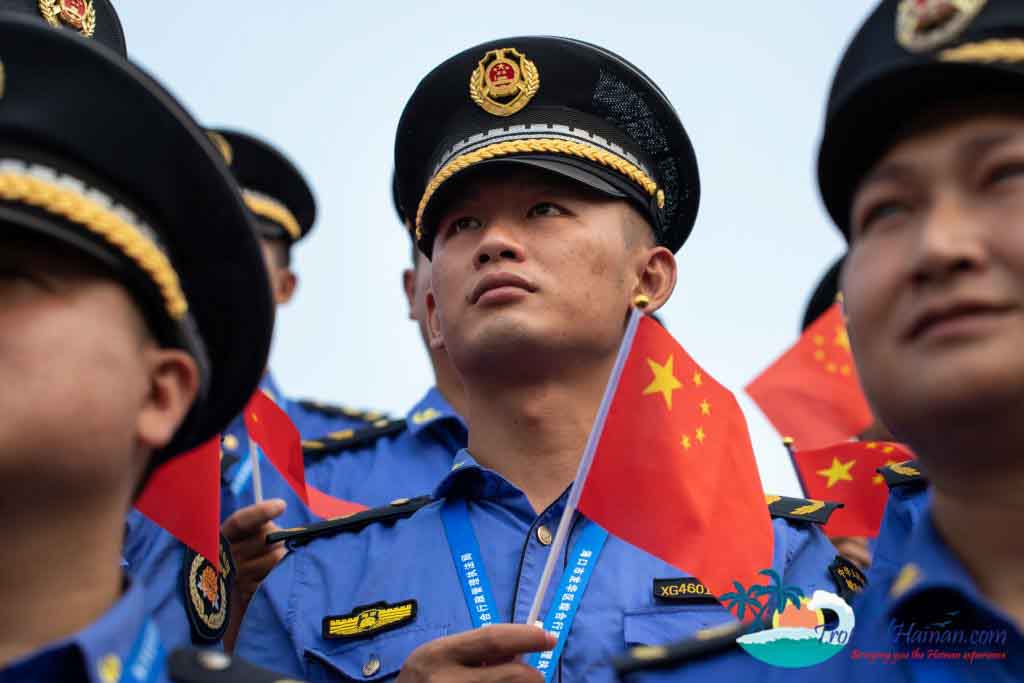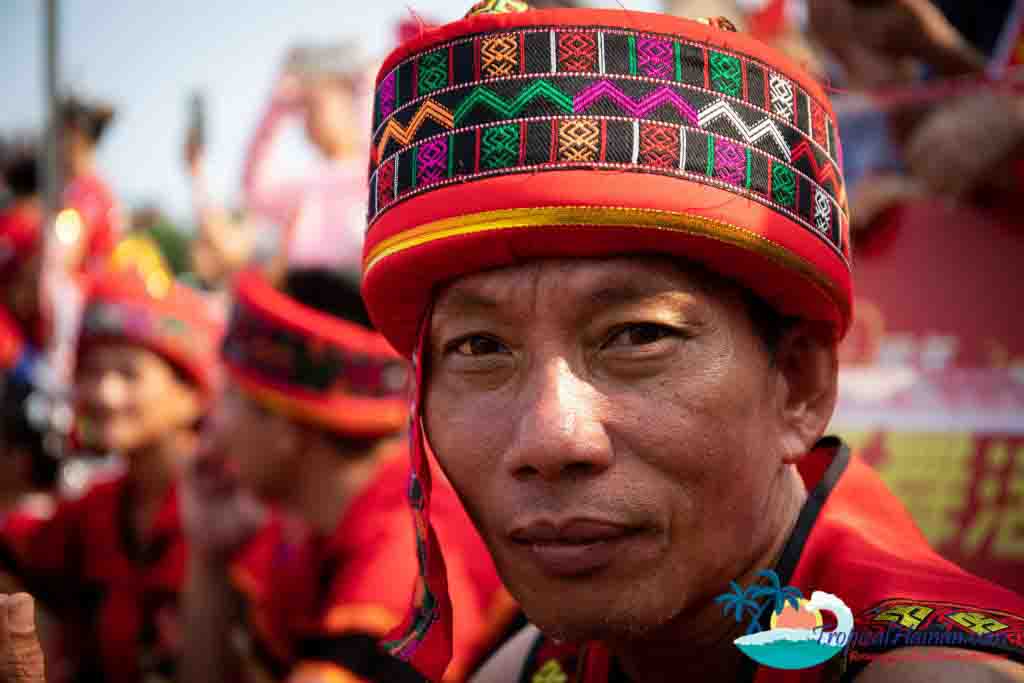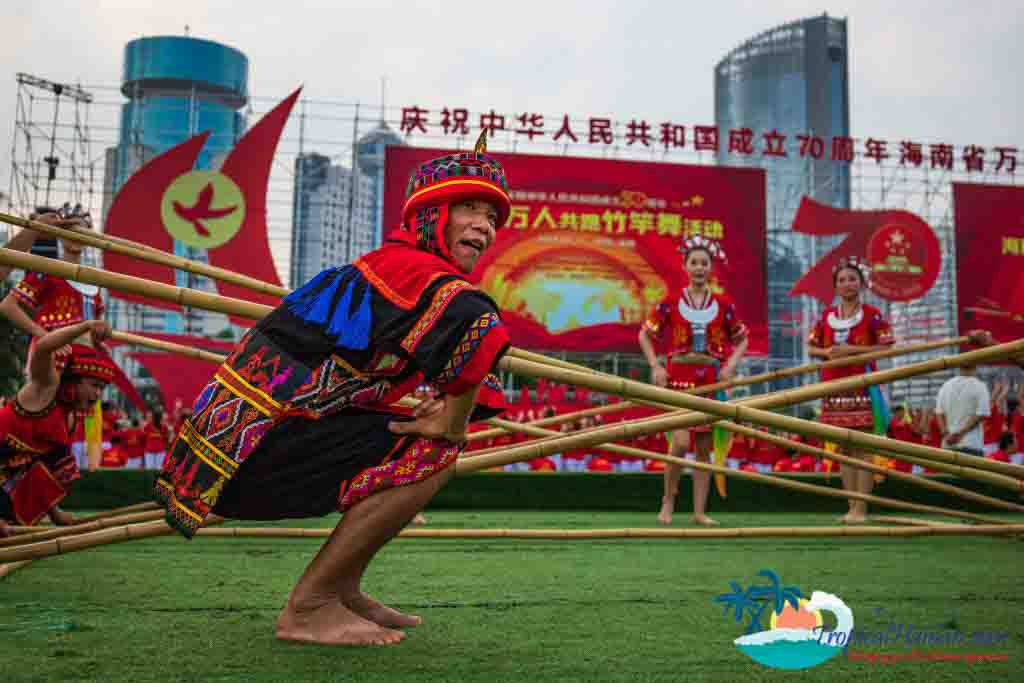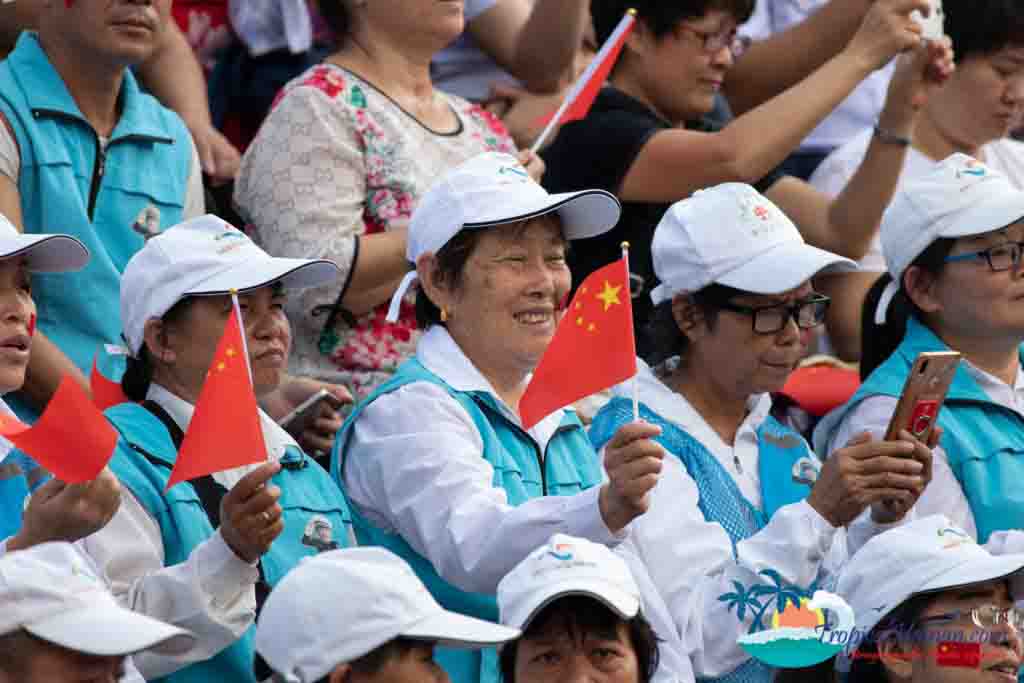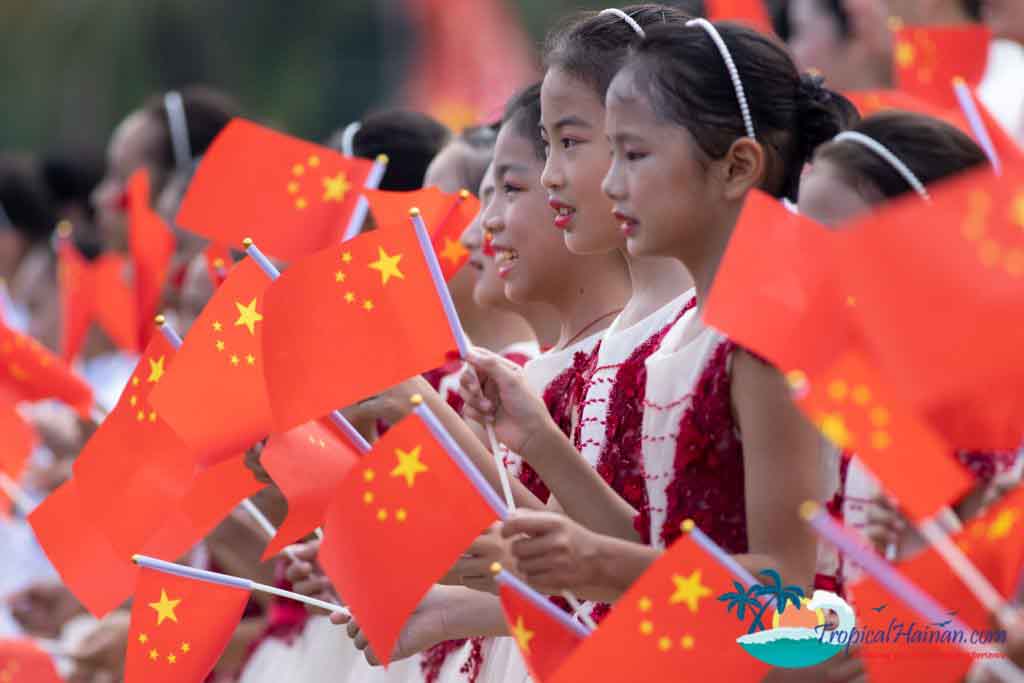 Related Article: International community enjoy Madam Xian Cutural Festival