Haikou and Sanya are the most likely places that spring to mind when thinking about Hainan Island. If you are looking for something a little different and off the beaten track then a trip to Lingshui should be on the cards.
In order to maximize your stay in Hainan, we would like to offer you our tried and tested Lingshui day itinerary. Outlined below are three popular locations in Lingshui that are within a stone's throw of each other. If you plan your day right you could hit all three.
Clearwater bay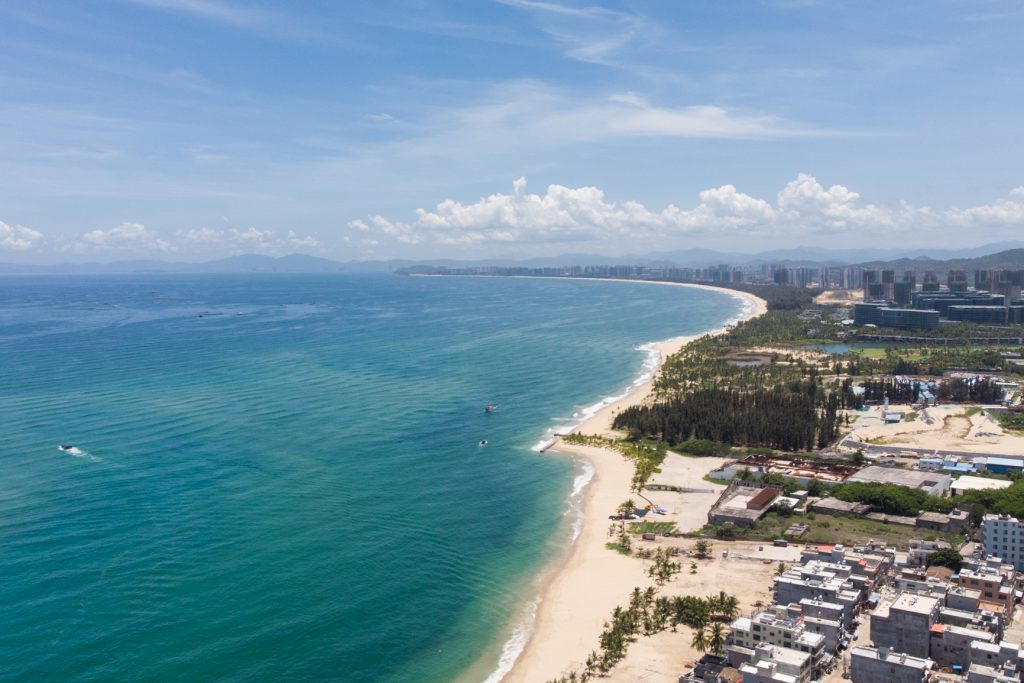 Clearwater bay has some of the most pristine beaches in Hainan. It stretches some 12 kilometres along the coastline and is a good base for visiting Lingshui. If you are planning to stay overnight, there are plenty of hotels that run alongside the beach areas from low budget hostels to luxury hotels.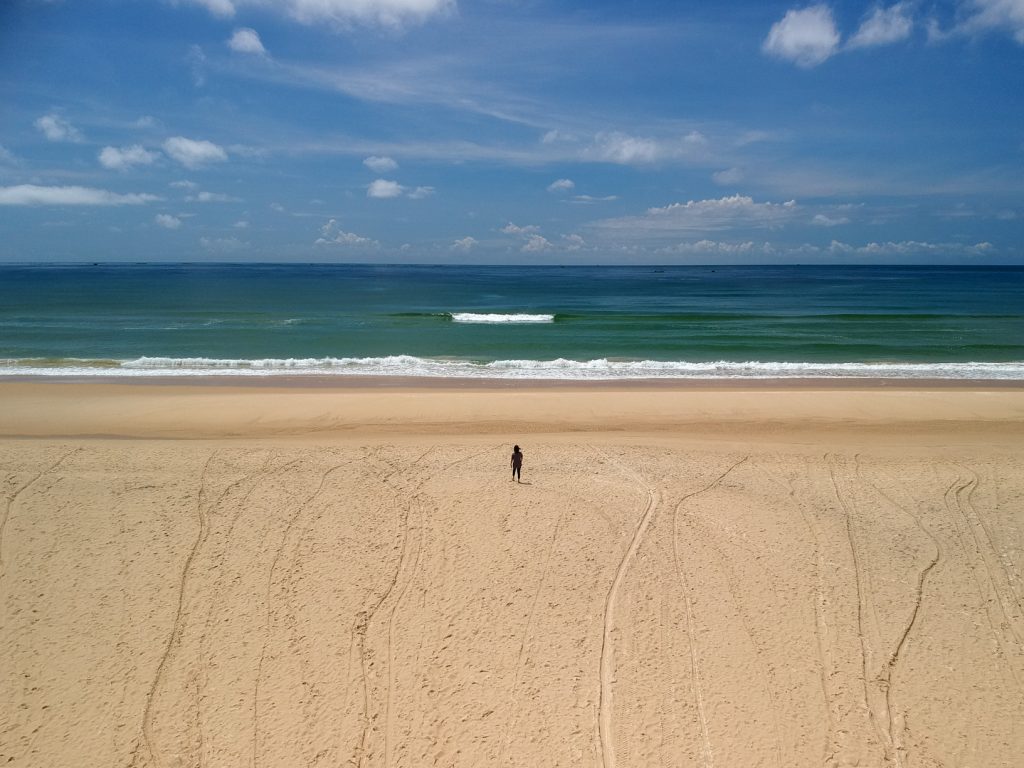 A taxi from the Lingshui train station to Clear water bay should take around 30 minutes.
If you are looking for hotels in this area then search for "Qingshuiwan Lingshui (清水湾陵水)" Qingshui wan means "Clear water bay". Once you arrive, you'll know why!
Xin cun floating fishing village.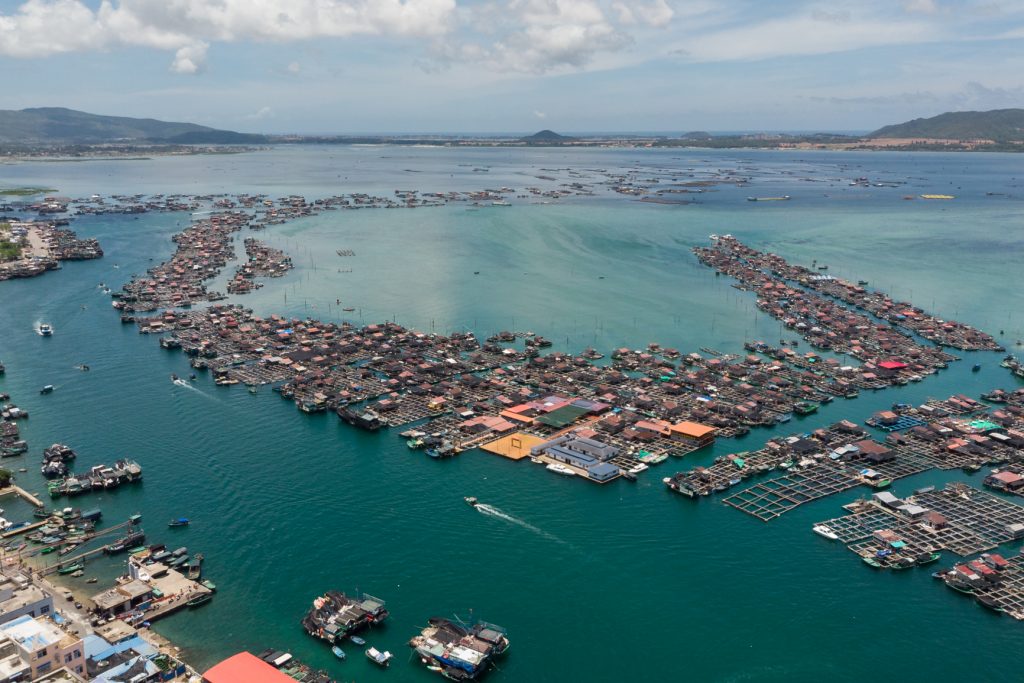 Xincun Port is located in the southeast of Xincun Town, Lingshui County. The port is 4 kilometers long from north to south, 6 kilometers wide from east to west, and covers an area of ​​24 square kilometers.
We've listed the port as it's also possible to take a tour around the fishing village by one of the local boat operators. A tour will cost 50 yuan per person and takes around 40 minutes. During the tour the boat will also stop at a floating restaurant. If you haven't eaten already, why not try some of the freshest seafood in Lingshui.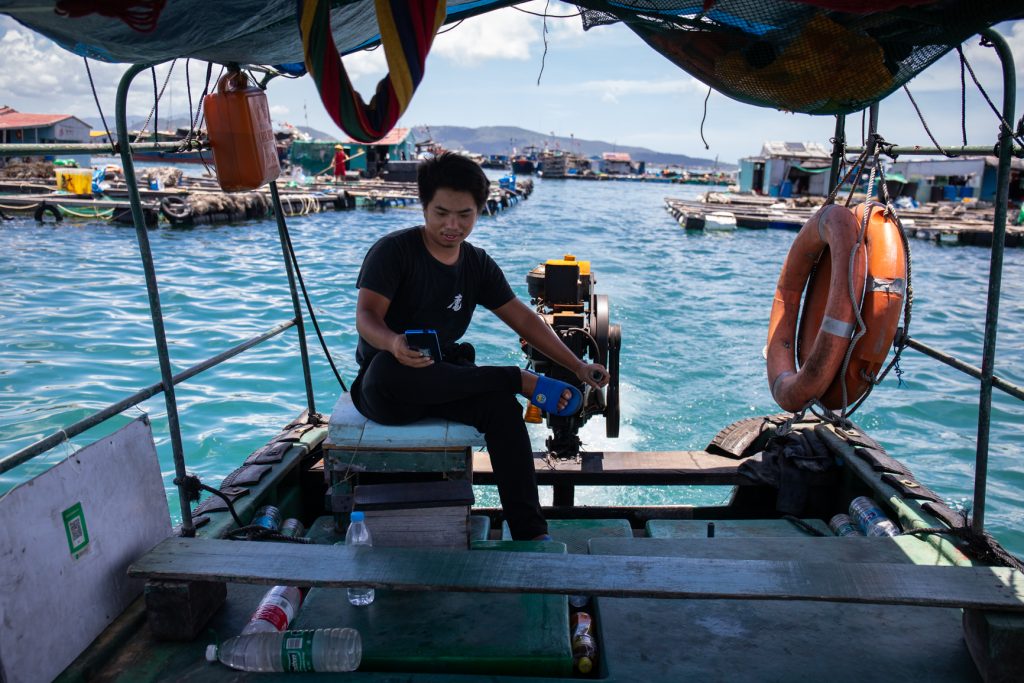 After the boat tour, it's also worth taking a trip around the town. There's a fresh seafood market there so if you didn't have food on the water you can buy food from the market and one of the local restaurants will cook it for you.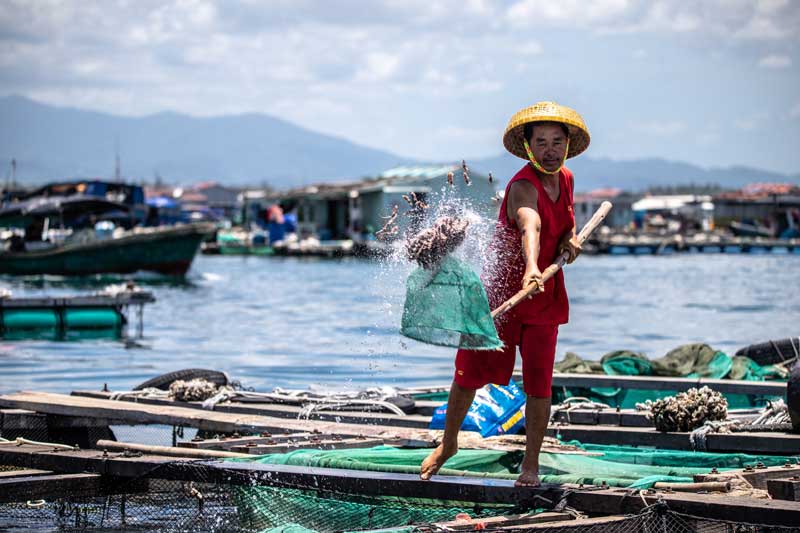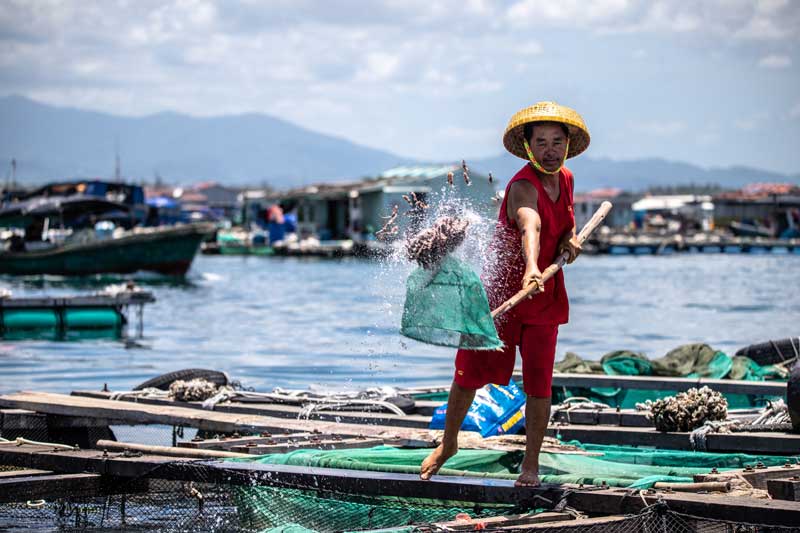 To take the boat tour, you'll need to head to the water's edge at the bottom of the car park. You'll see the boat taxis lined up and most likely someone will ask if you want to go on a tour.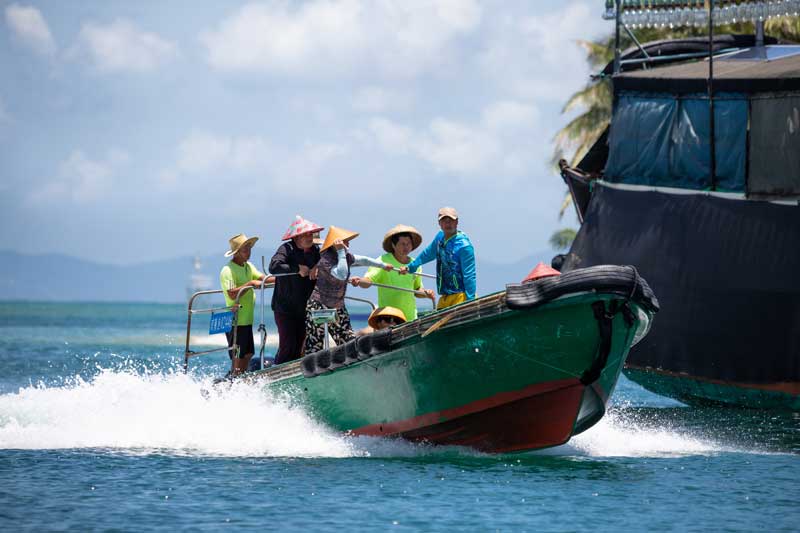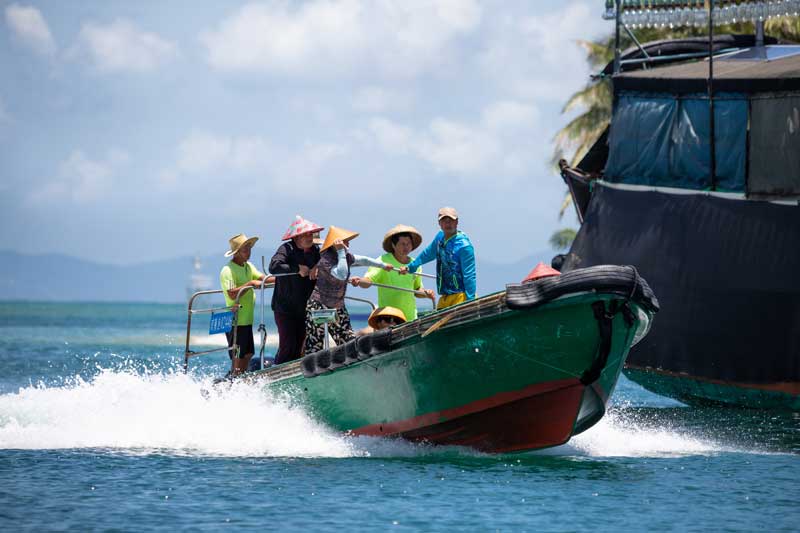 Monkey Island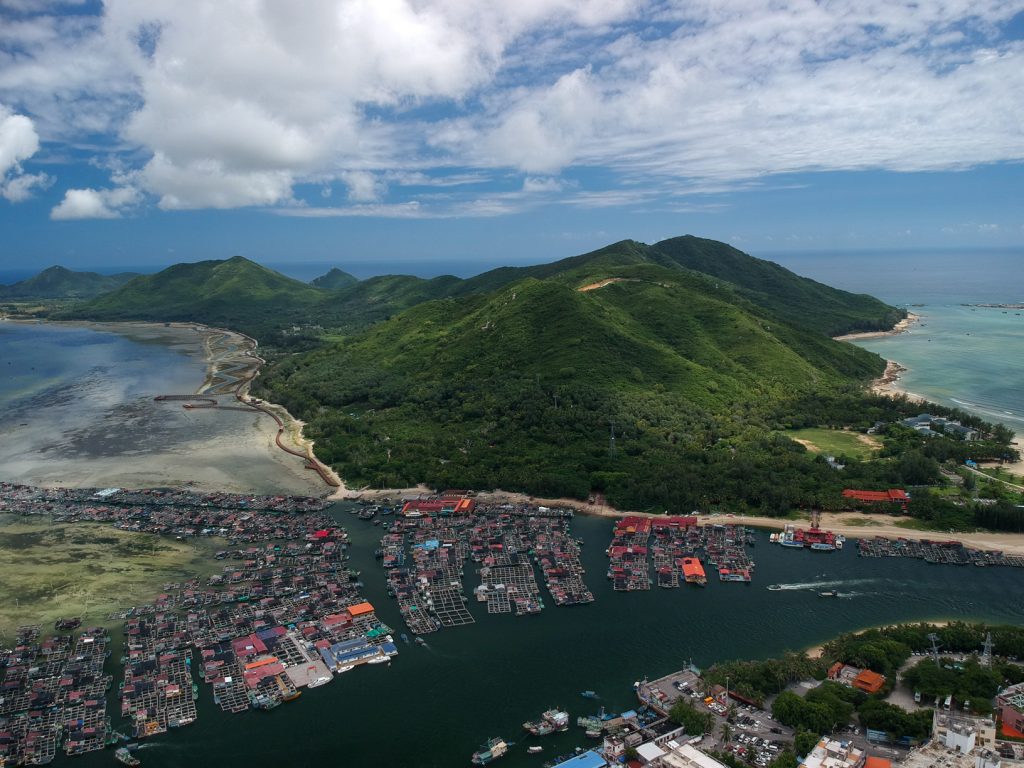 Nanwan Monkey Island is located about 14 kilometres south of Lingshui. Surrounded by the sea on three sides, it is the only island-type macaque nature reserve in the world. In addition to nearly 400 species of tropical plants and nearly 100 species of animals on the island, there are more than 2,500 national second-class protected species of macaques.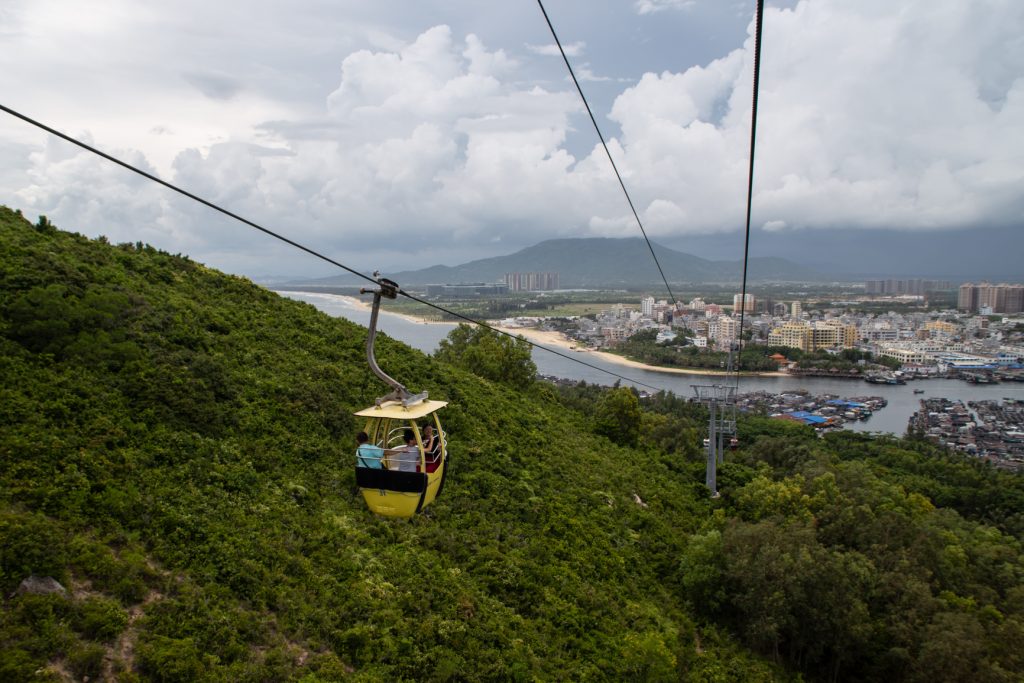 A ticket to the island will cost around 150 yuan for adults and 77 yuan for children. This includes the 7-minute cable car ride from Xin cun harbour. Make sure to take your camera along for some fantastic views across the 2,138-meter cable car ride.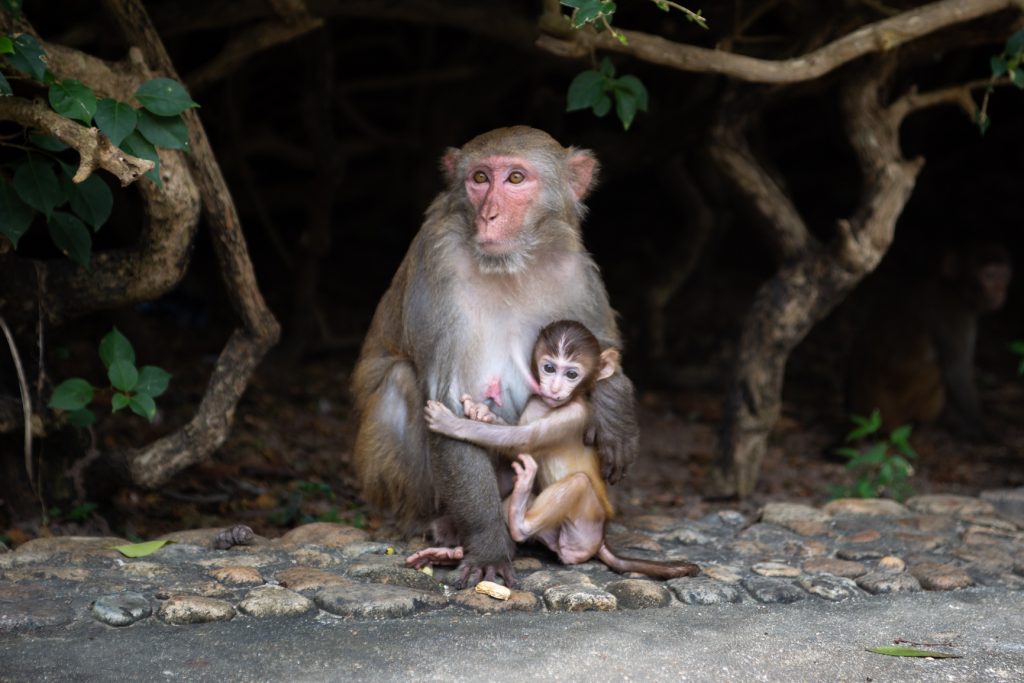 Walking at a leisurely pace it should take around 2- 4 hours to comfortably get around Monkey Island. There's also a hotel on the island for those that are wanting to stay overnight. You can find the hotel by searching天朗度假酒店 at the time of writing, rooms cost around 250 yuan per night.
The island is open from 08:00 – 16:30 7 days a week.
Travel and accommodation
Lingshui is located between Wanning and Sanya on the southern coastline of Hainan. It's easily accessible by high-speed train and in recent years has undergone redevelopment and has attracted many large internationally recognized hotels.
Travelling from Haikou to Lingshui by train will cost around 70 yuan and takes a little over an hour. Travelling from Sanya takes 20 minutes and a ticket will cost around 20 yuan.
If you are planning to stay in Lingshui, we would recommend staying around the clear water bay area or Xiang shui bay.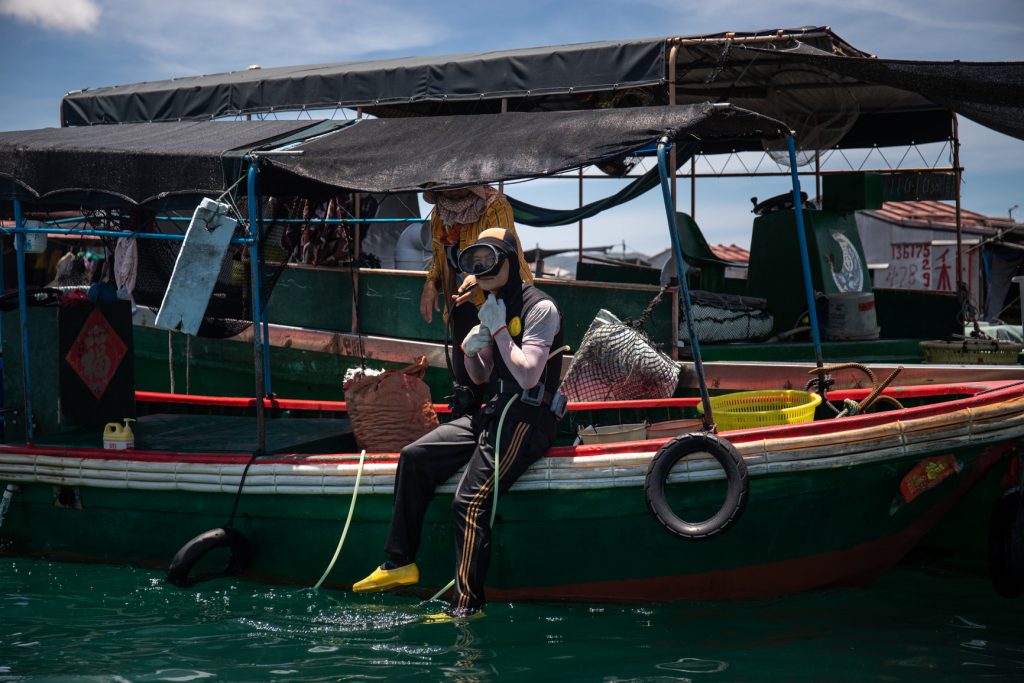 Hotels in the area
There are plenty of hotels to choose from, we recommend using booking.com, ctrip.com, tripadvisor.com or Wechat to search for accommodation.
Find hotels in the area by searching Qingshuiwan, Lingshui or 清水湾陵水. If you can't find what you are looking for also consider searching Xianshuiwan, Lingshui 香水湾陵水 (it's the next bay over closer to Wanning).
Some notable hotels we found in the Qingshuiwan area are:

Blue Bay Greentown Resort
Nan wan impression holiday inn (closest to Xincun harbor)
The Westin blue bay resort and Spa
Hainan Greentown blue bay resort
Qingshuiwan mandao apartment hotel
Raffles Hainan
Qingshui bay yi ma nei li seaview hotel
A full day out
Starting early morning, it is possible to get around all three spots in one day. If you are staying in the clear water bay area we would recommend visiting Monkey Island first thing in the morning, Xincun fishing village around lunch time and back to the beach for sunset.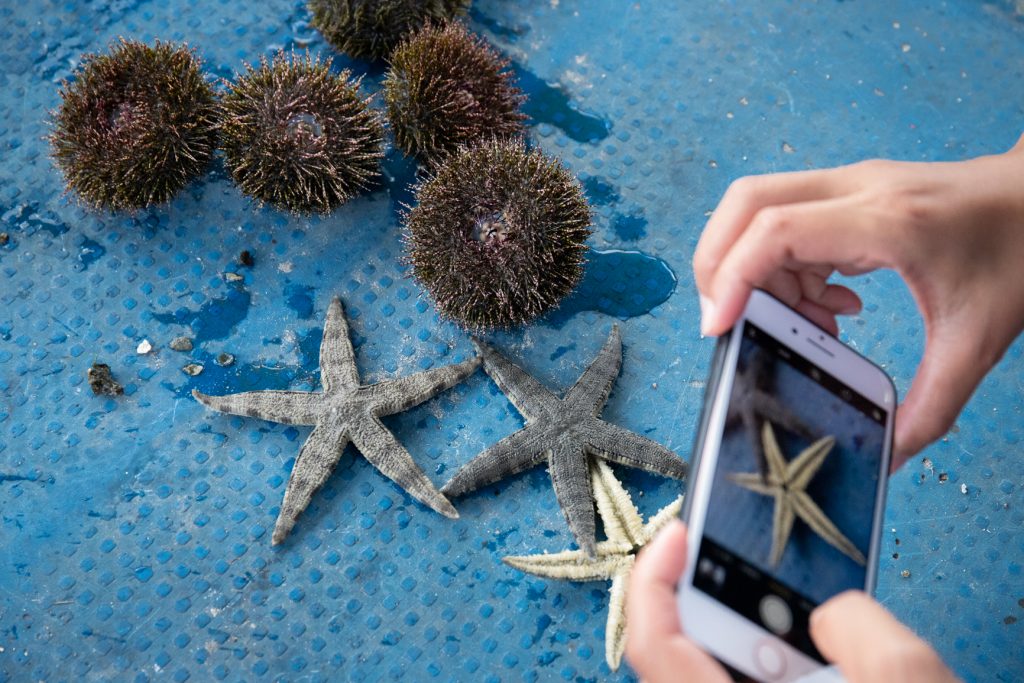 The fishing village and monkey island are right next to each other and there's also a ton of restaurants and snack shops in the area, so you won't have to go far for food. There should also be plenty of local taxis but we recommend getting familiar with the taxi APP "Di Di" before your trip.
If you are staying in Sanya, it is also possible to do this in a day trip then head back to Sanya in the evening.
If you liked this travel guide, you may also be interested in our Day trip to Mulan bay guide.
Related article: Day trip to Mulan Bay
Tropicalhainan.com launched it's official mini programme and WeChat account, scan the Qr code to keep up to date with news, sports, entertainment, travel, opinion and more.