72 Lava Caves & Rong Tang Village Haikou
72 Caves & Rong Tang Village, Haikou.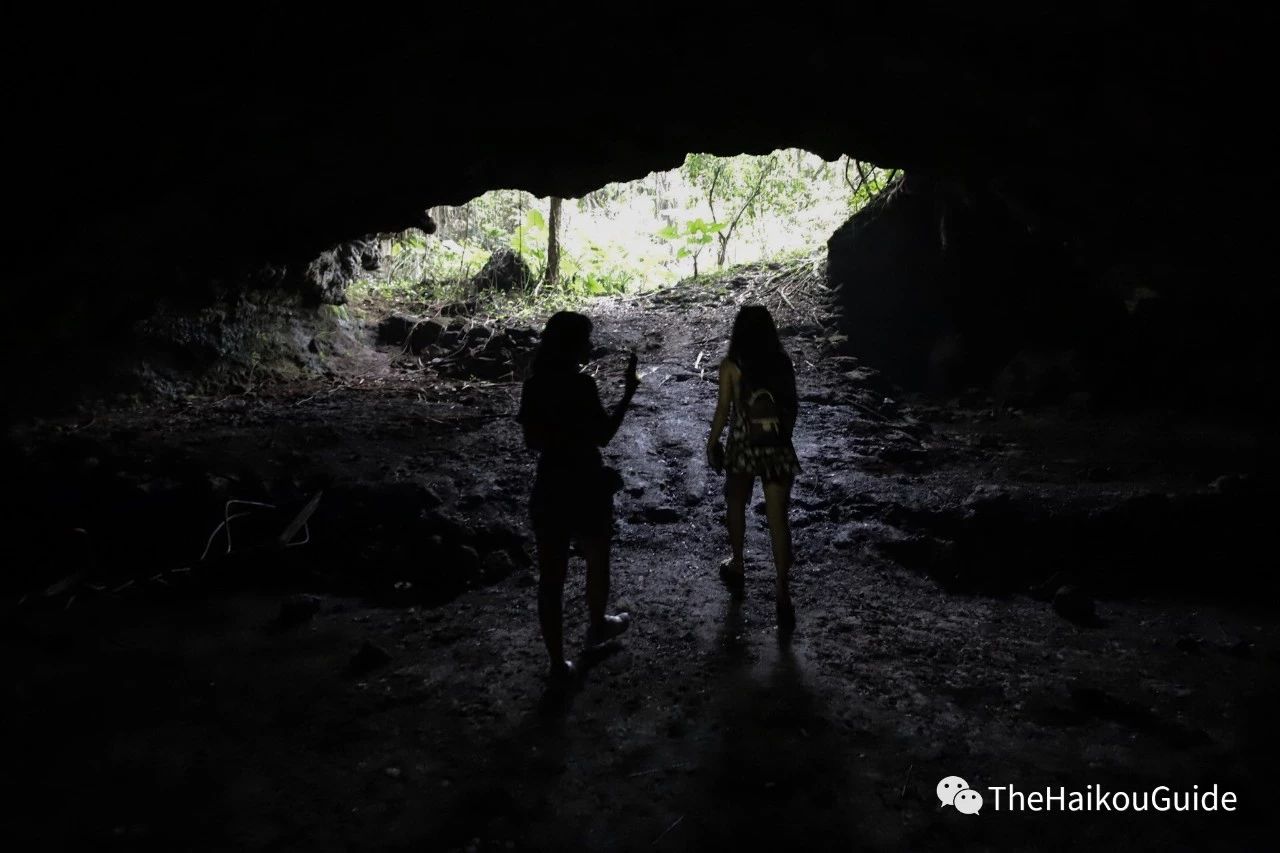 Located around 15km to the south west of Haikou city, next to the volcano park lie the 72 caves and Rong Tang village.
A window into the forest above.
The cave's lava tunnel runs to 780 meters long, 3-4 meters high with a width of around 20 meters.
Parts of the tunnel roof have collapsed in places allowing light to stream into the tunnel below like a window, open to the dense woodland above.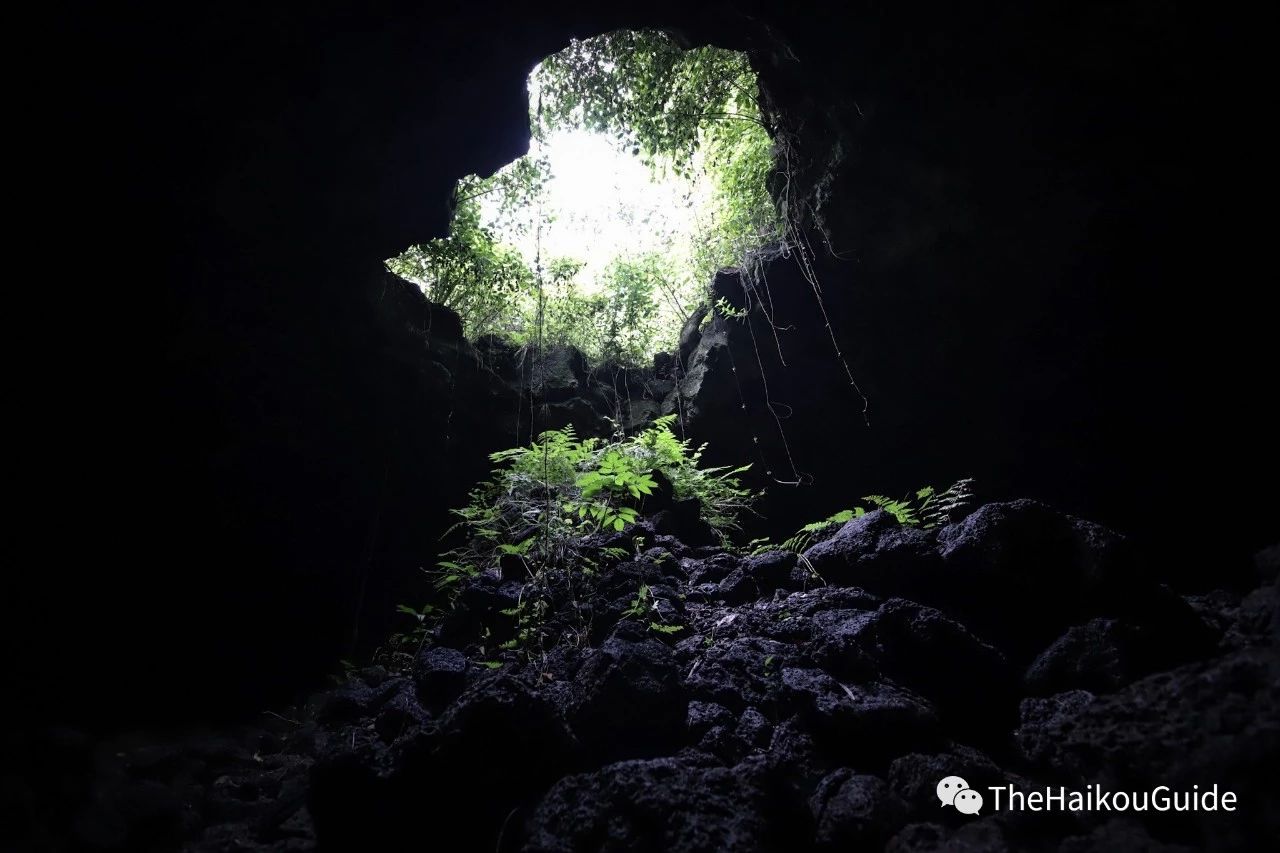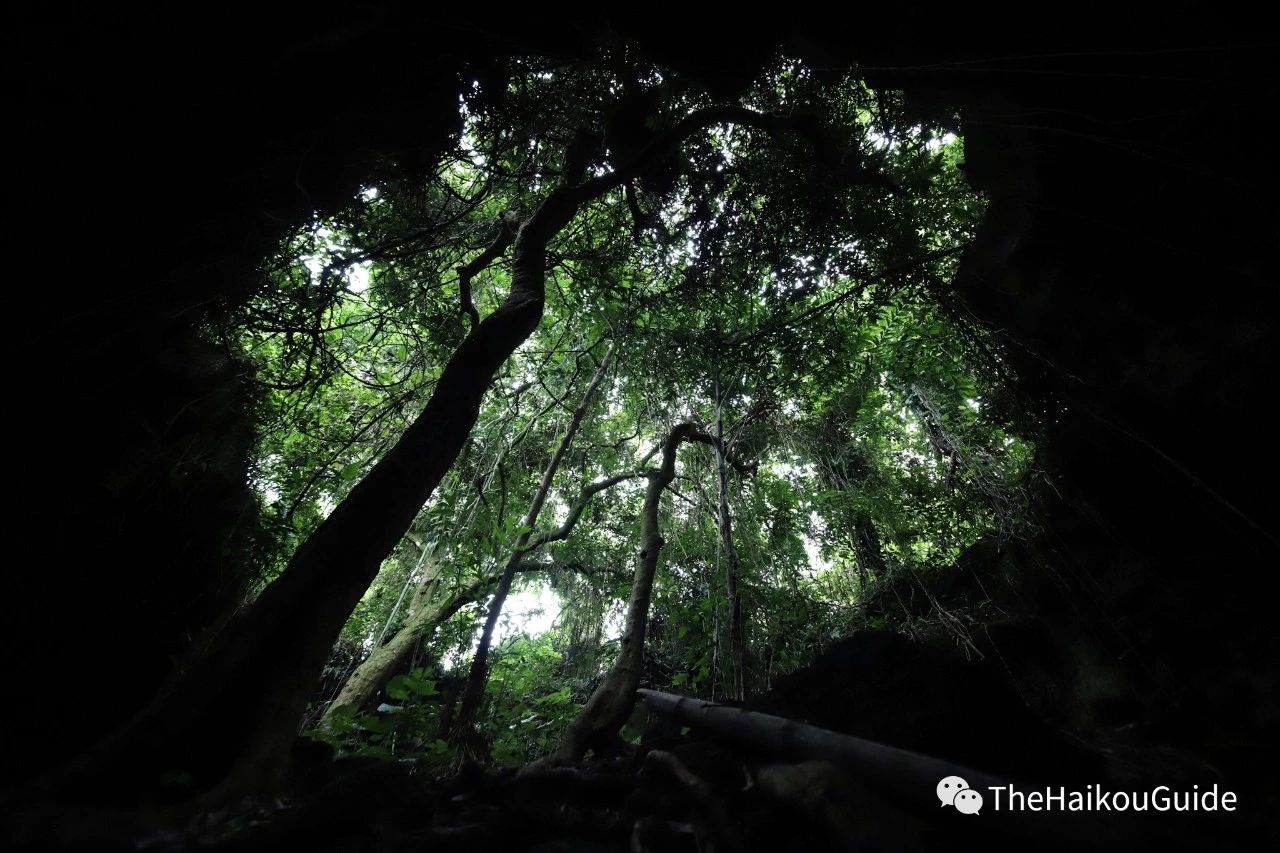 How a lava tunnel is formed.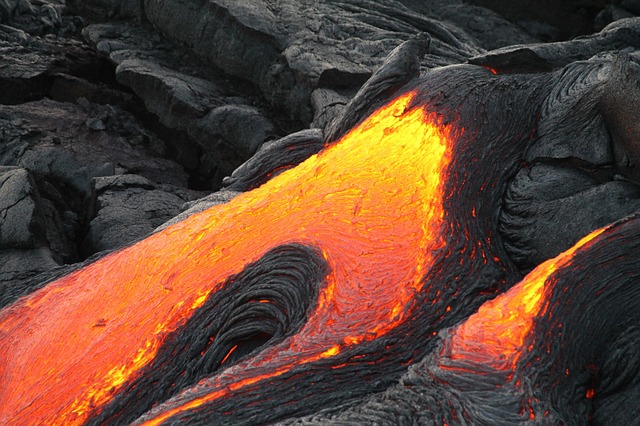 A lava tunnel is formed during the cooling process of the lava flow. The outer part of the lava (the crust, which is thicker) cools and hardens much faster than the hotter centre, which continues to flow on the inside of the hardened shell, forming a tunnel.
Take note when visiting the caves.
Take a comfortable pair of shoes with you, preferably ones that you don't mind getting dirty. The cave floor is slippery and wet.
It is possible for loose pieces of debris to fall from the cave ceiling, so be aware. Safety first!
Do not climb in the cave.
Take a torch.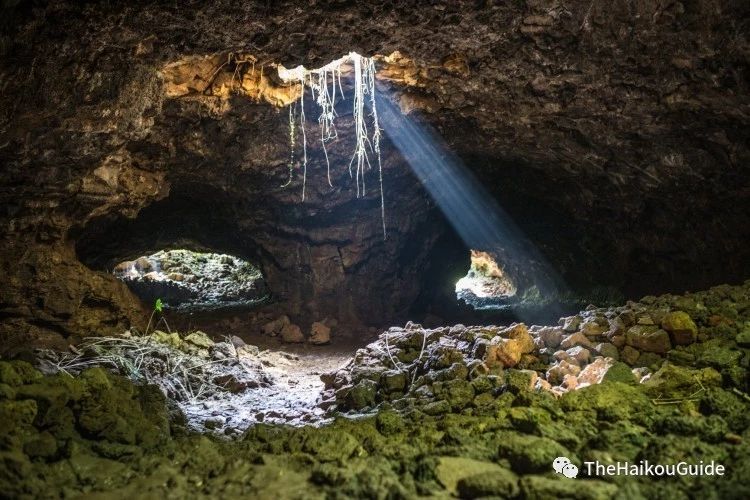 When visiting the caves and village you will quite likely come across the "Grandmas" that sit outside, most of them live in the area. Dont be surprised if they ask for a small fee to visit the caves which will usually be anything from 5-10 yuan.
This money covers your parking and they will keep an eye on your car or bike. Some may even try and sell you fruit. The cave entrance can be overgrown depending on the time of year, if so, just show the Grandmas the photo from this article and they will point you in the right direction.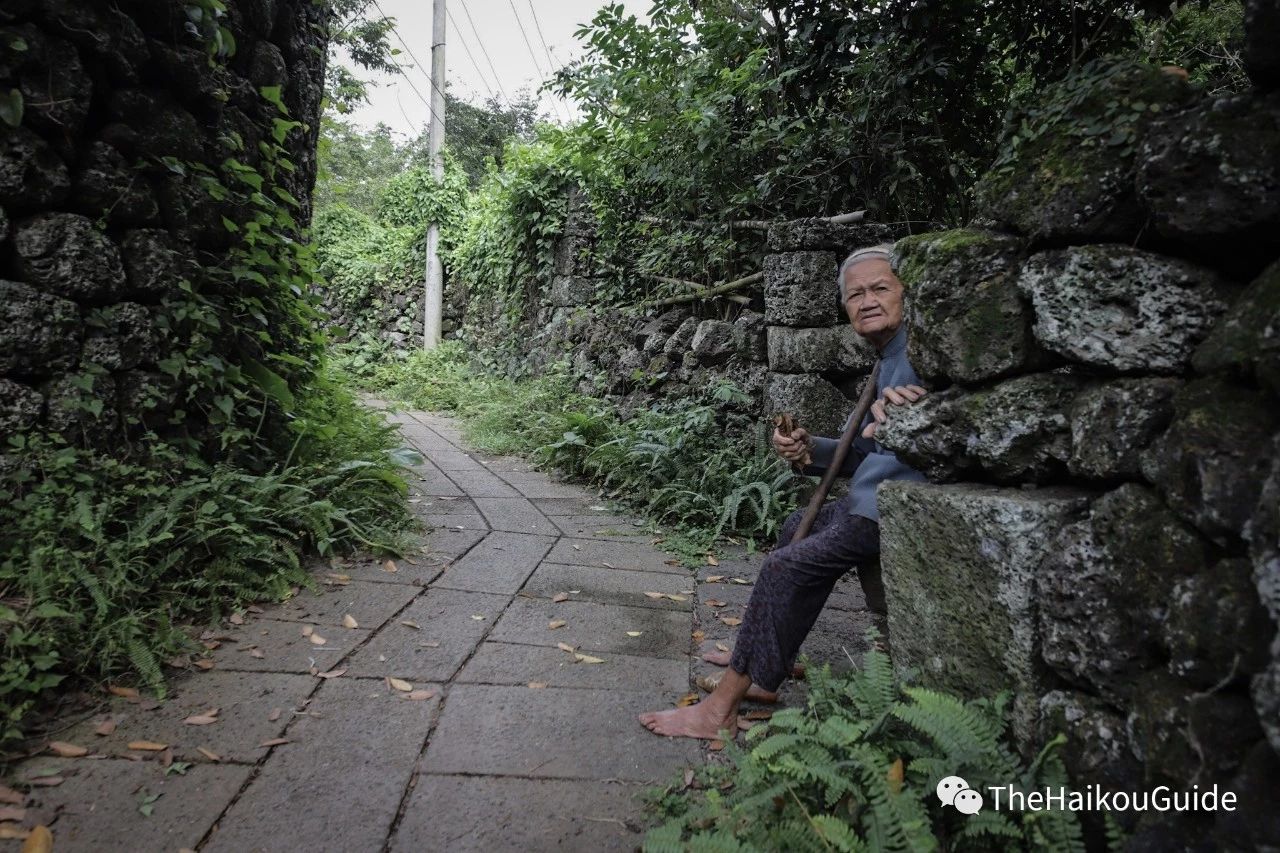 Located right next to the caves, the village has around 50 cottages scattered here and there. Some are in ruin, and others liveable. The cottages date back to the Ming Dynasty and come in many different styles, all are made from volcanic rock.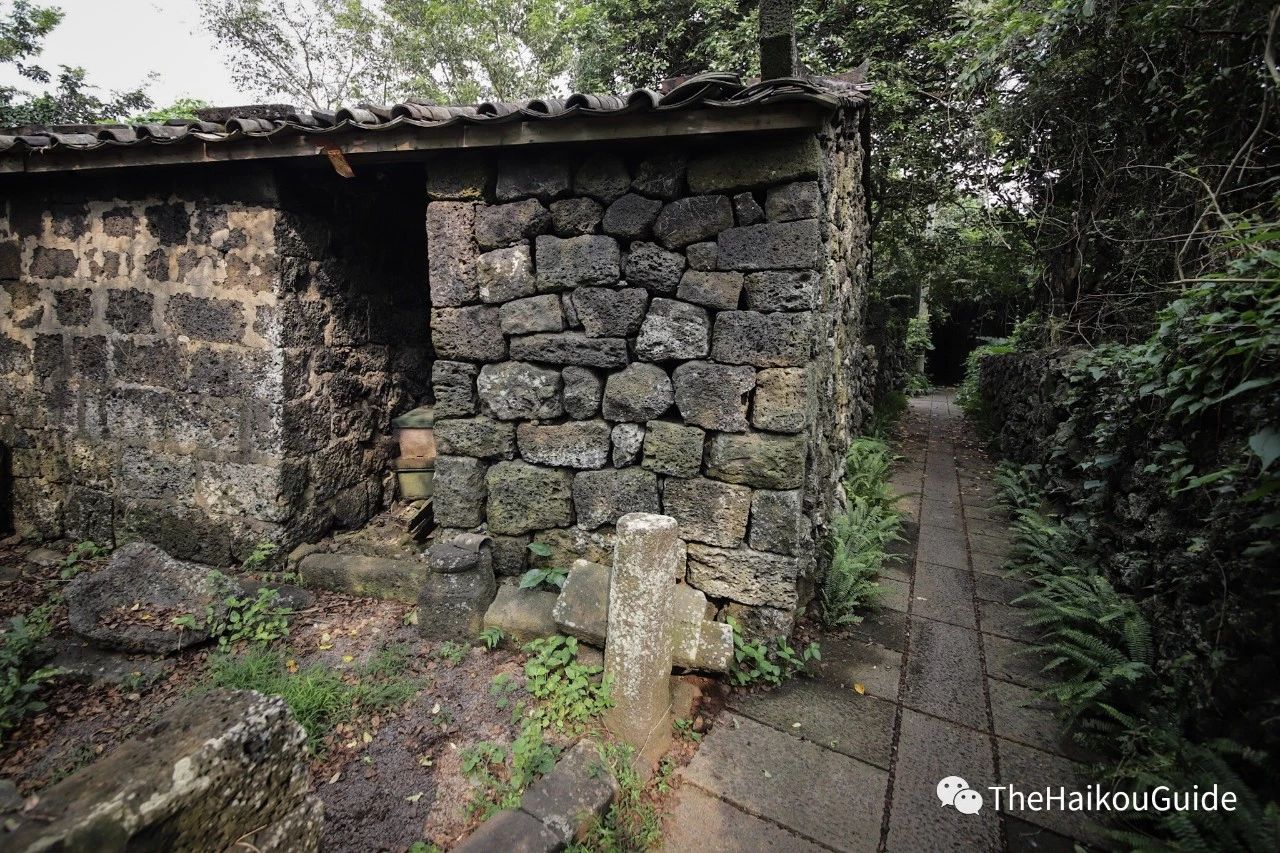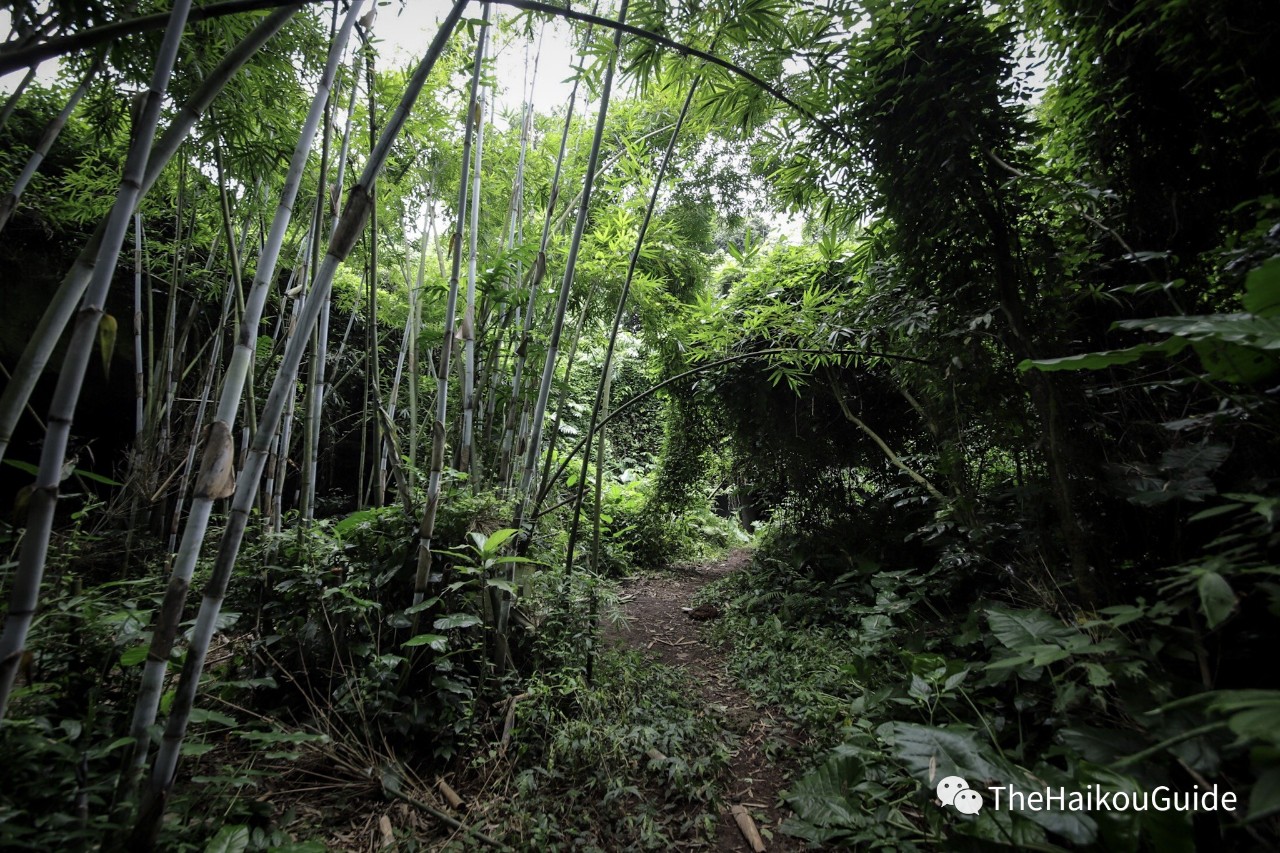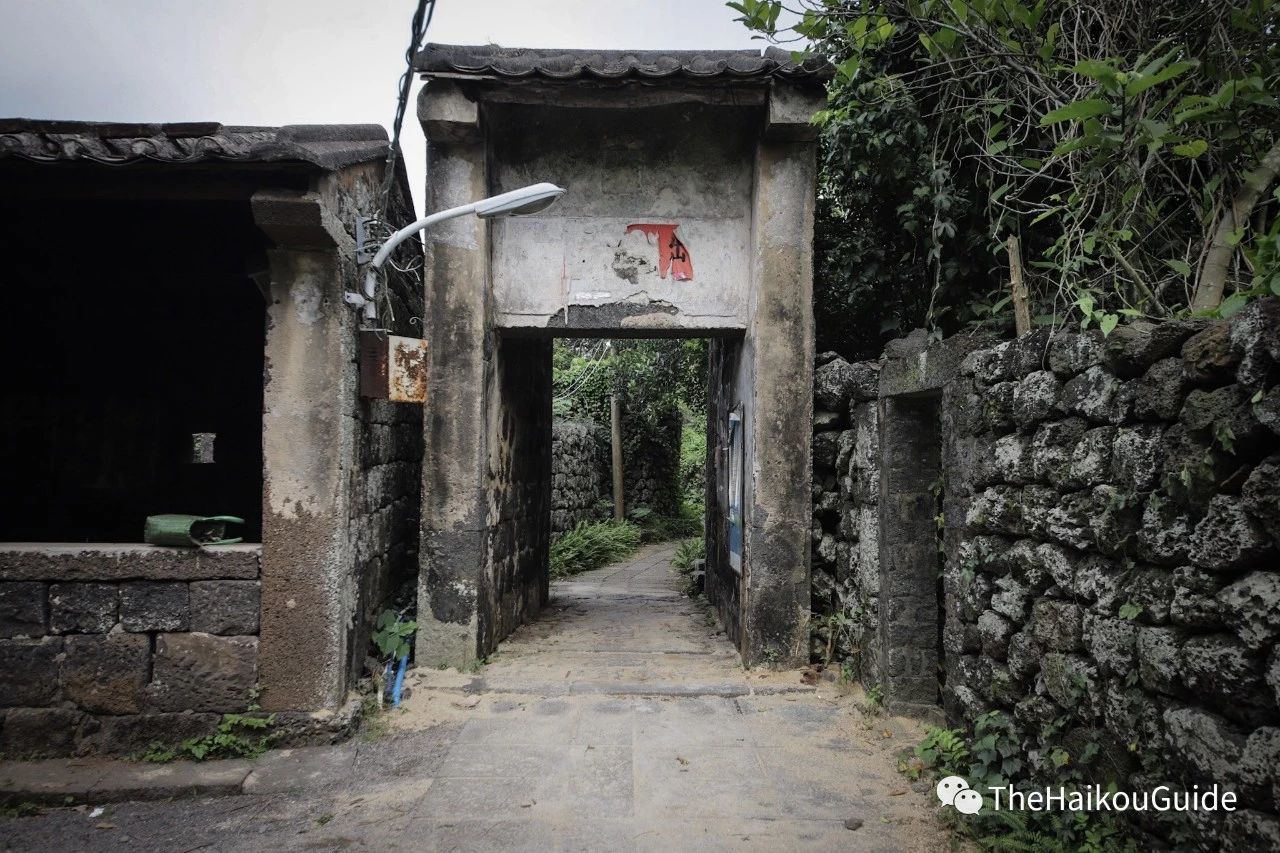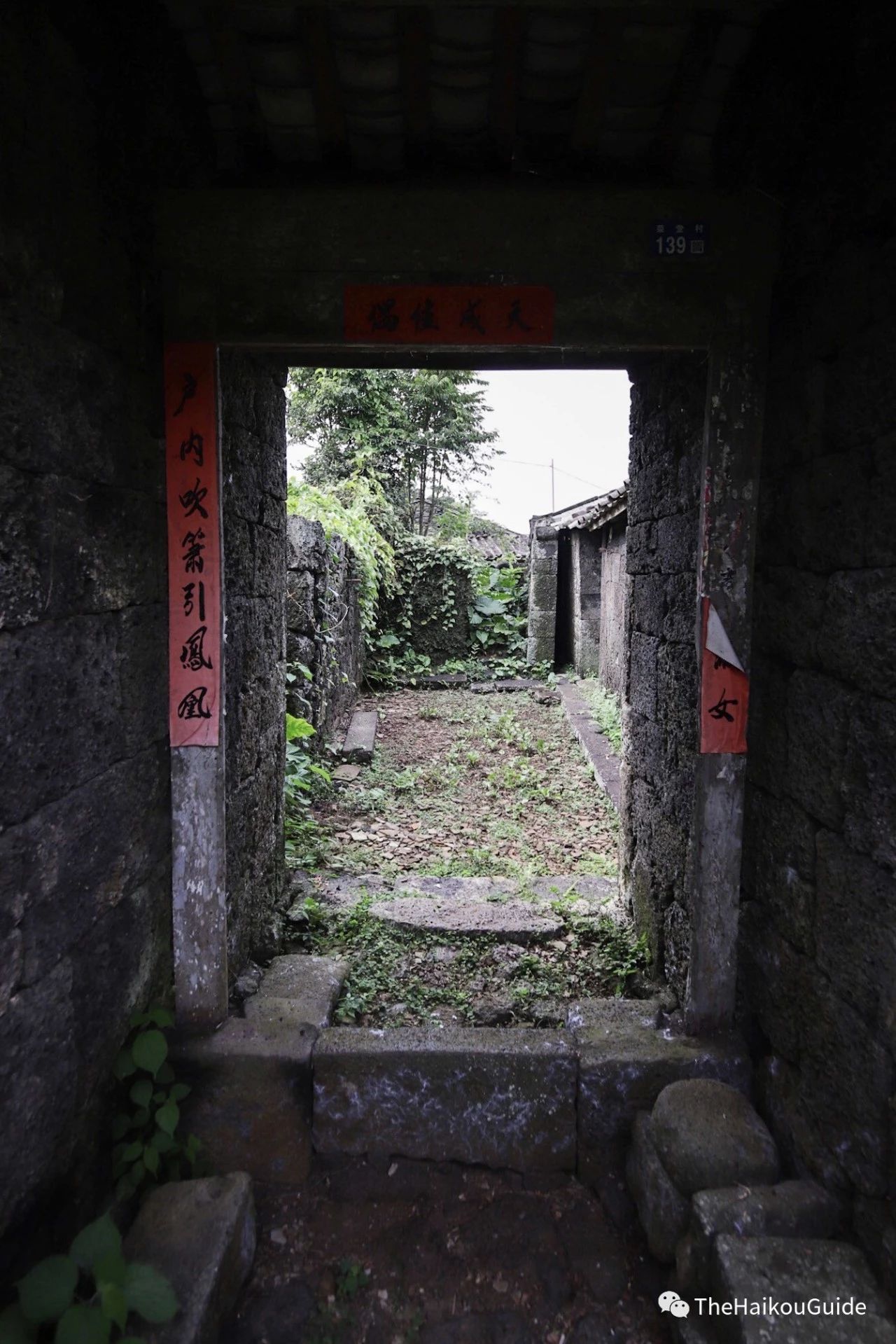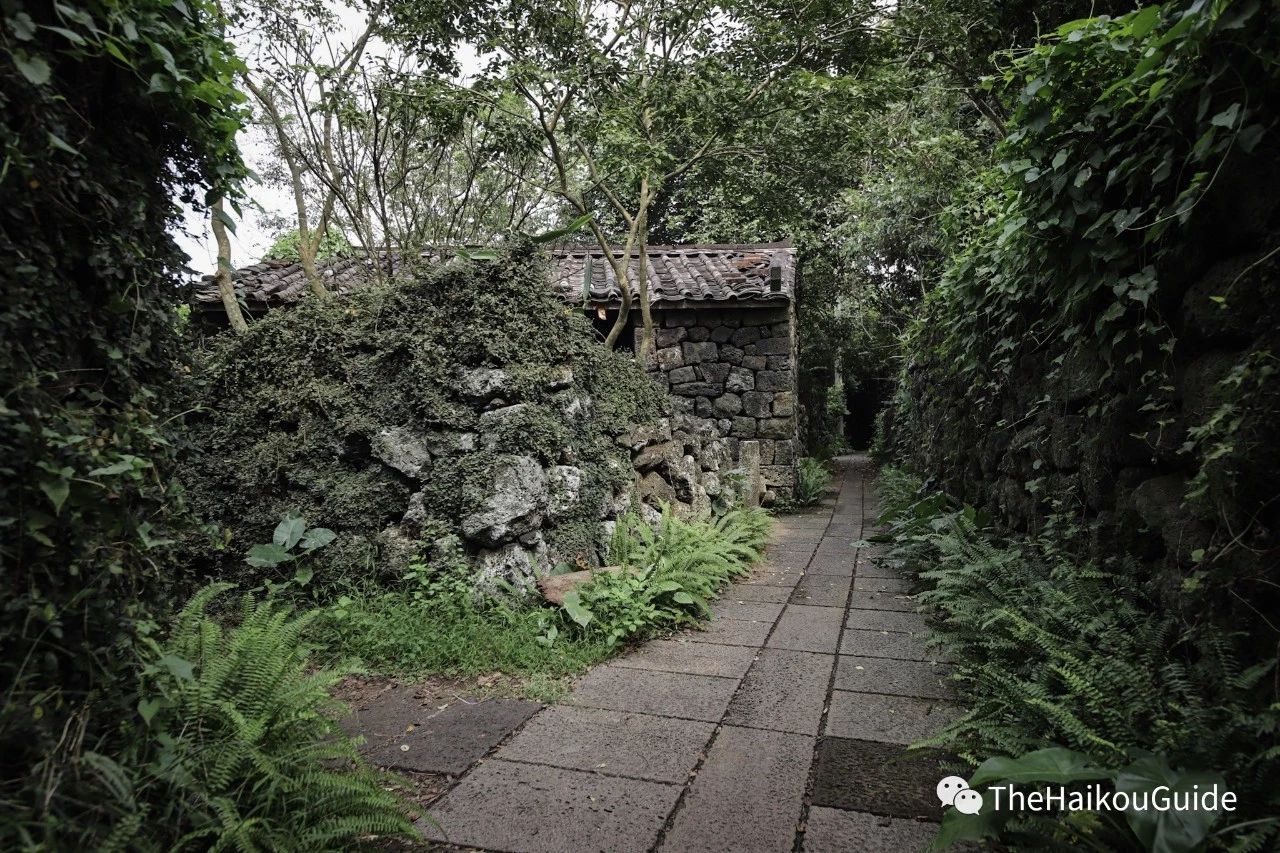 The caves and village are located in Shi shan town 石山镇. Entrance to the area is shown on the map below. At present there are no buses that stop at the caves or village, so the best way to visit is either by car, or walk from the volcano park 火山口公园 (bus number 1) goes here. The walk is 2.5km. It is also possible to take a tuk-tuk or taxi from the volcano park.
Address of the Rong Tang caves.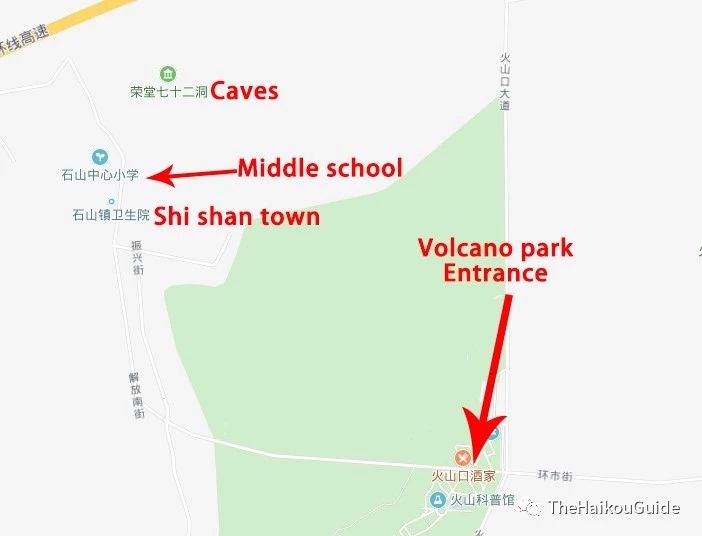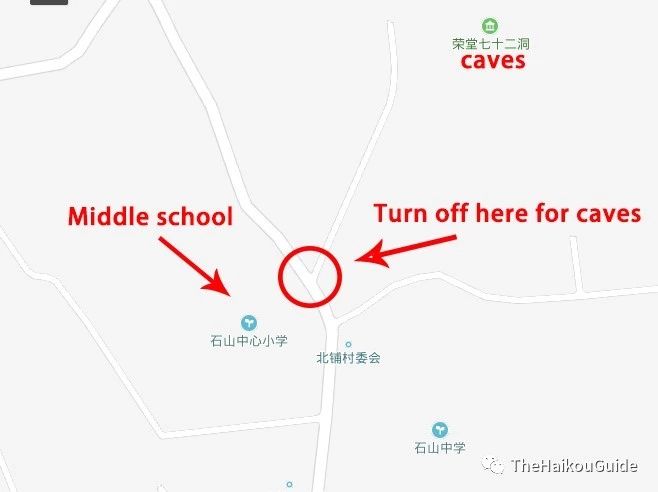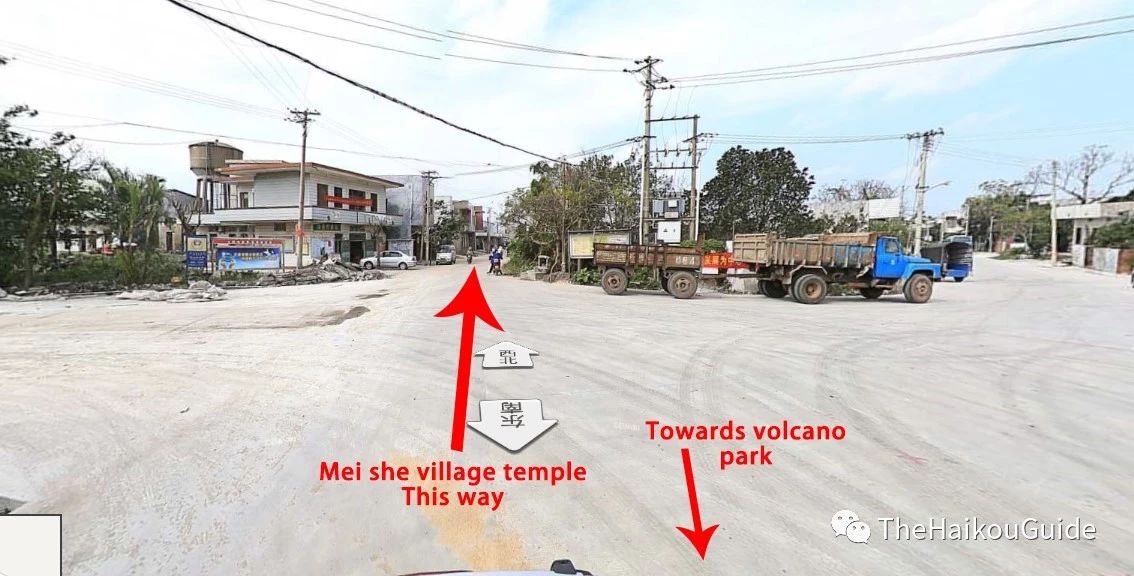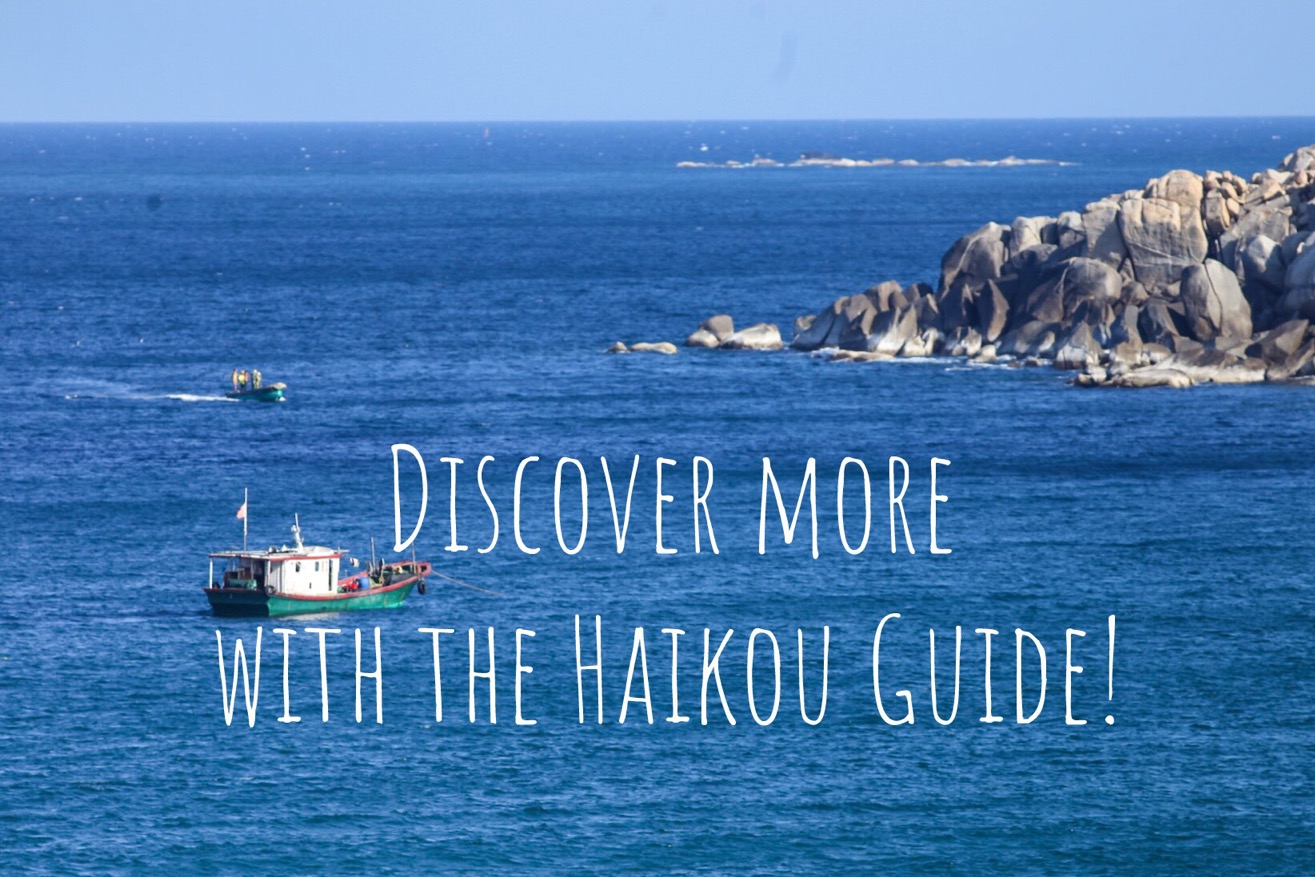 Published by the Haikou Foreign and Overseas Chinese Affairs Office
 and the Haikou Bureau of Foreign Experts Affairs
海口市外事侨务办公室
  海口市外国专家局
主办
Scan the QR code to follow The Official Haikou Guide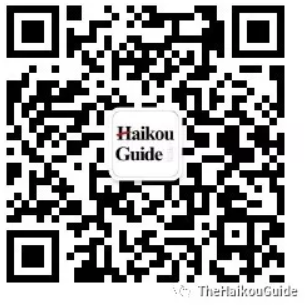 (c) Copyright HaikouGuide all rights reserved, images or text may not be copied in part or full without express permission in writing. For permission contact haikouguide@tropicalhainan.com所有内容版权所有,未经授权,严禁转载。授权请联系 haikouguide@tropicalhainan.com