Baishamen Park Young Nature Explorers printable activity for kids
Looking for something to do with the kids this weekend? Download our Baishamen Park Young Nature Explorers printable activity.
It's a great way to get outdoors, spend some time among nature whilst learning something new. It's also free and those that successfully complete the task will receive a free digital certificate.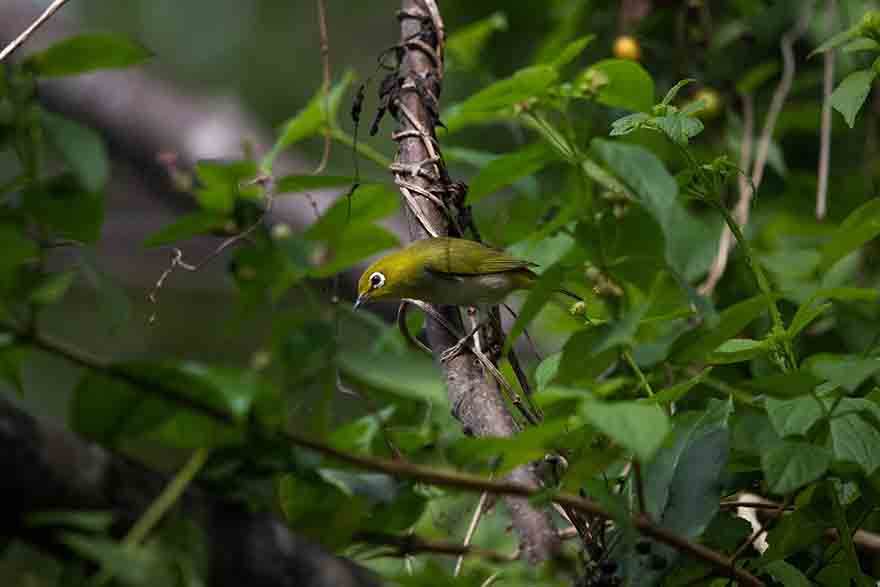 We have carefully put together a nature spotting worksheet – It's simple to do just print it off, go to Baishamen park, spot all 10 animals and plants on the sheet and send it back to us via email. We will then send you a digital certificate with your child's name on it.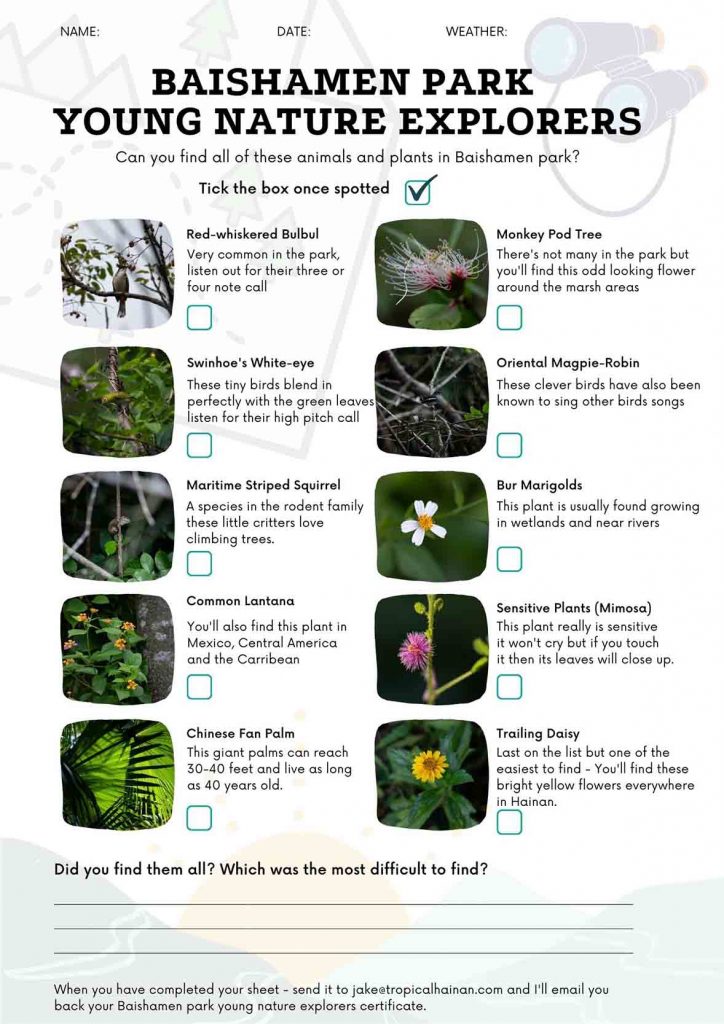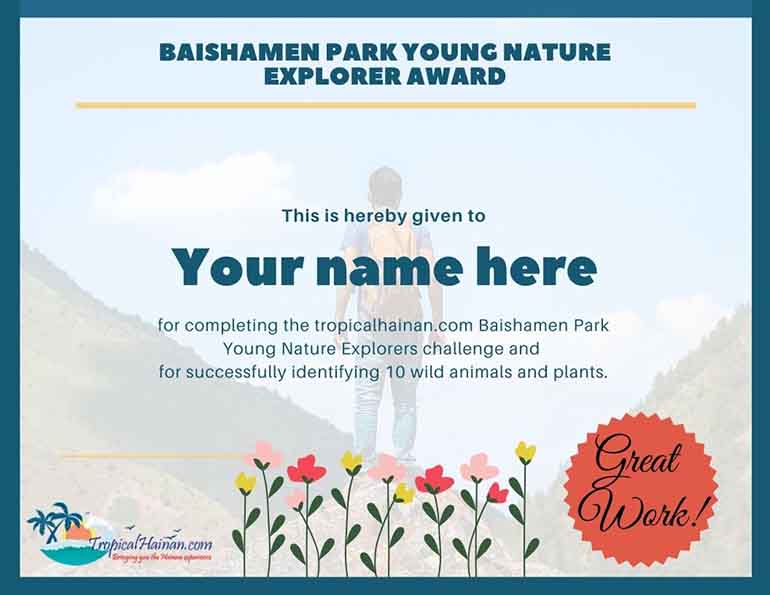 There's no time limit and the completion can be done across multiple visits if you don't spot everything right away.

Download your Baishamen Park Young Nature Explorers worksheet below
Once complete send a copy or photograph of your completed worksheet to jake@tropicalhainan.com please also include the name you wish to appear on the certificate.
Give us a couple of days and we'll send you an email back with your Baishamen Park Young Nature Explorers certificate.
Hints & Tips
1. Don't wear brightly colored clothing – wear green, brown and dark colors to try and blend into the natural surroundings,
2. Be quiet – if you are loud you will scare the birds away,
3. Take a pair of binoculars with you,
4. Don't touch or pick up anything that you don't know – some animals can bite and some plants may be poisonous,
We found all of the species above in the red box highlighted on the map – it's located at the south western corner of the park and around the marsh lands.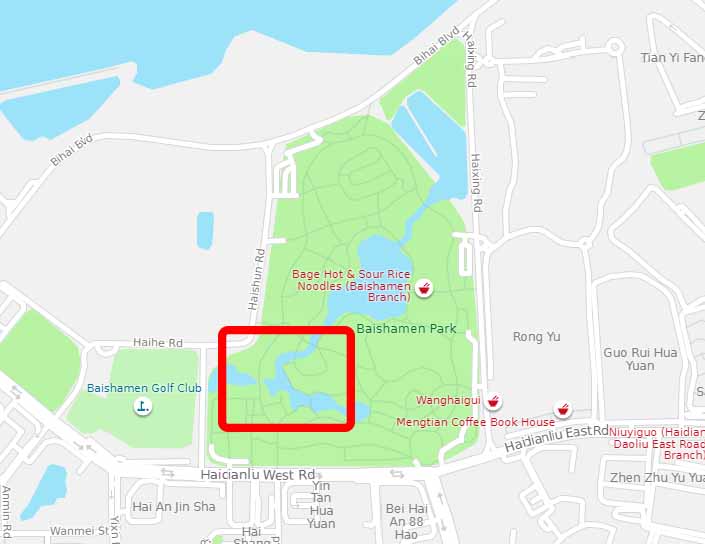 Related article: Make your very own bottle fish trap – Another great activity for kids!
Tropicalhainan.com launched it's official mini programme and WeChat account, scan the Qr code to keep up to date with news, sports, entertainment, travel, opinion and more.