If you have been walking around Evergreen park recently and noticed people throwing old water bottles tied to a piece of string into the water, you may have wondered "what on earth are they up to"?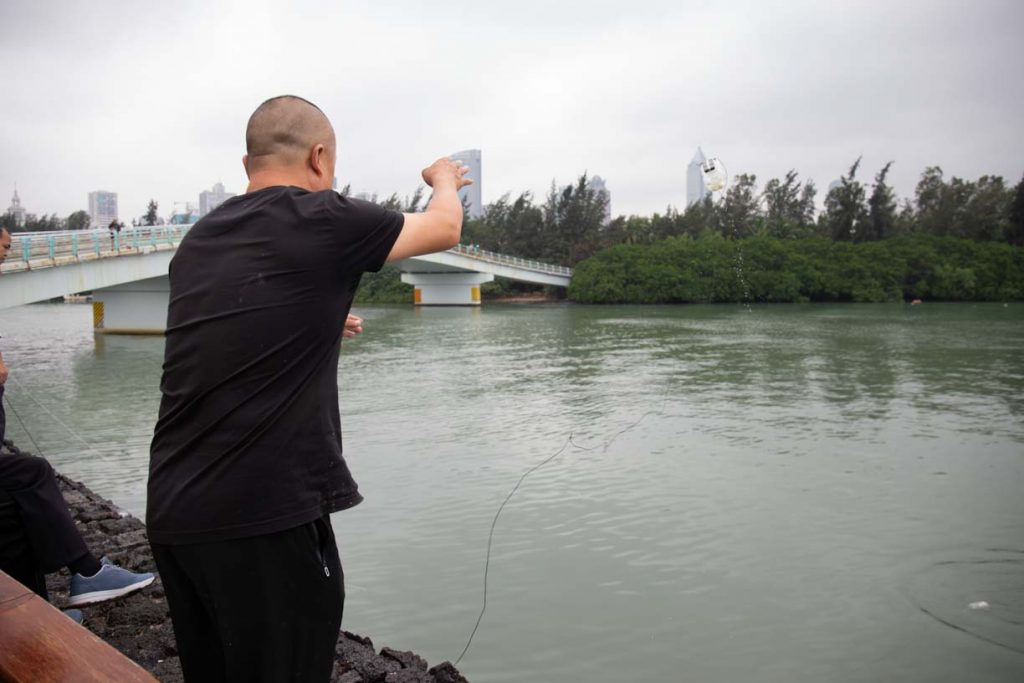 Close by tropicalhainan.com HQ, we took a walk over to see what all the fuss was about.

They are in fact fishing. These homemade contraptions are what we'd call a "bottle fish trap" and they're used to catch hundreds of small silverfish.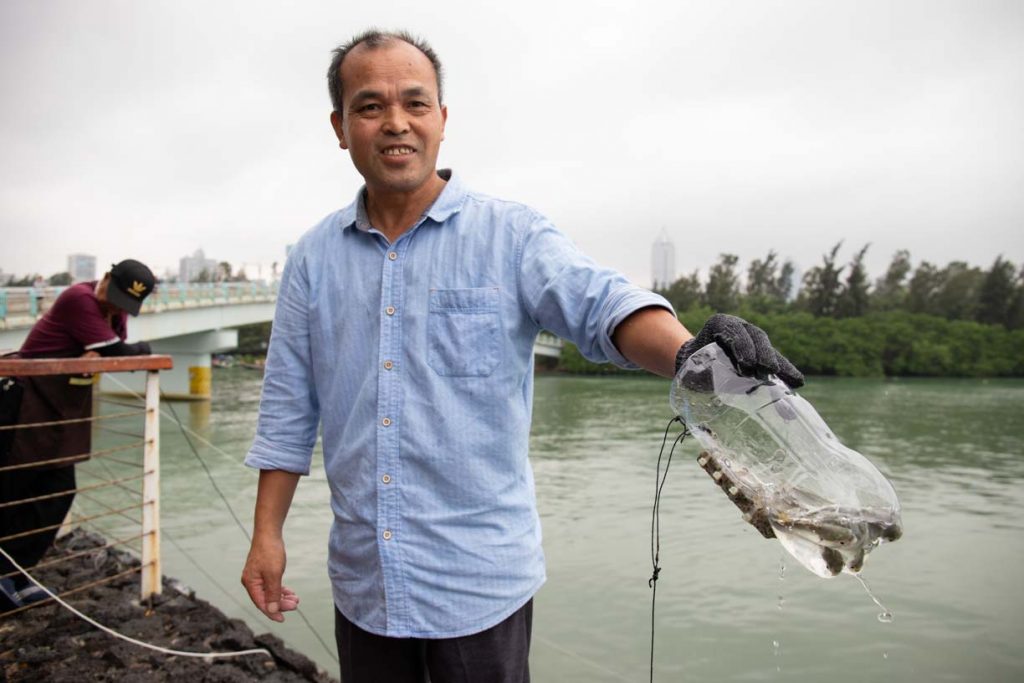 About 2 spoonful's of rice flour is added to the fish trap along with a little water and then it's tossed into the sea. The bottles are weighted and have a few holes drilled in them to allow them to sink.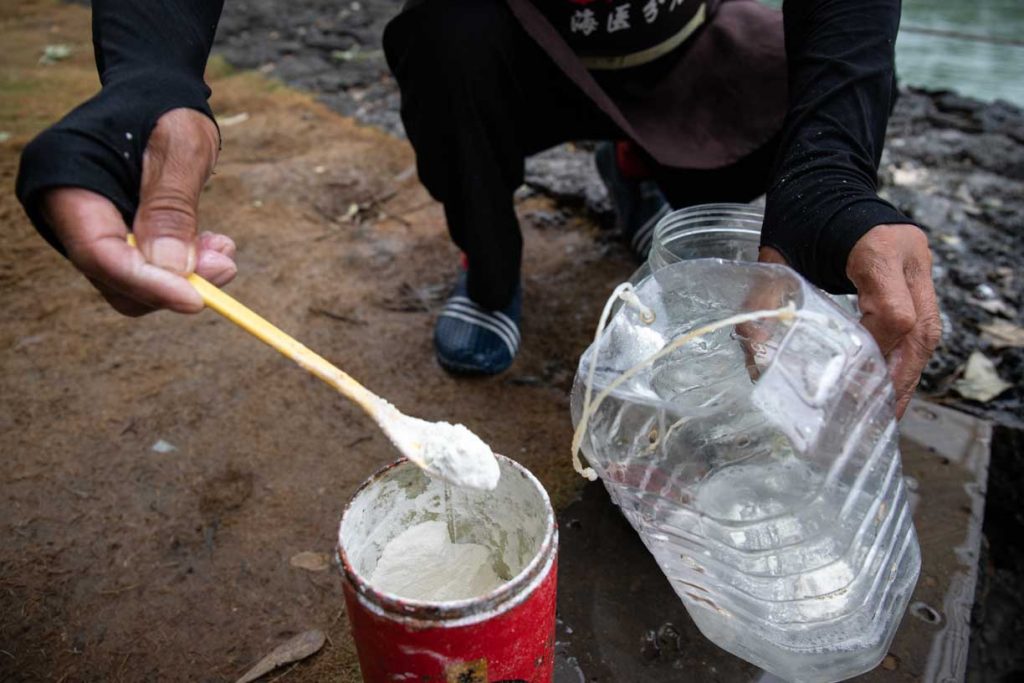 After a few minutes of sitting on the bottom of the sea floor, with a little luck some fish swim inside and the traps are then pulled in.

As we stood watching, with each cast they brought in around 3-5 small silverfish.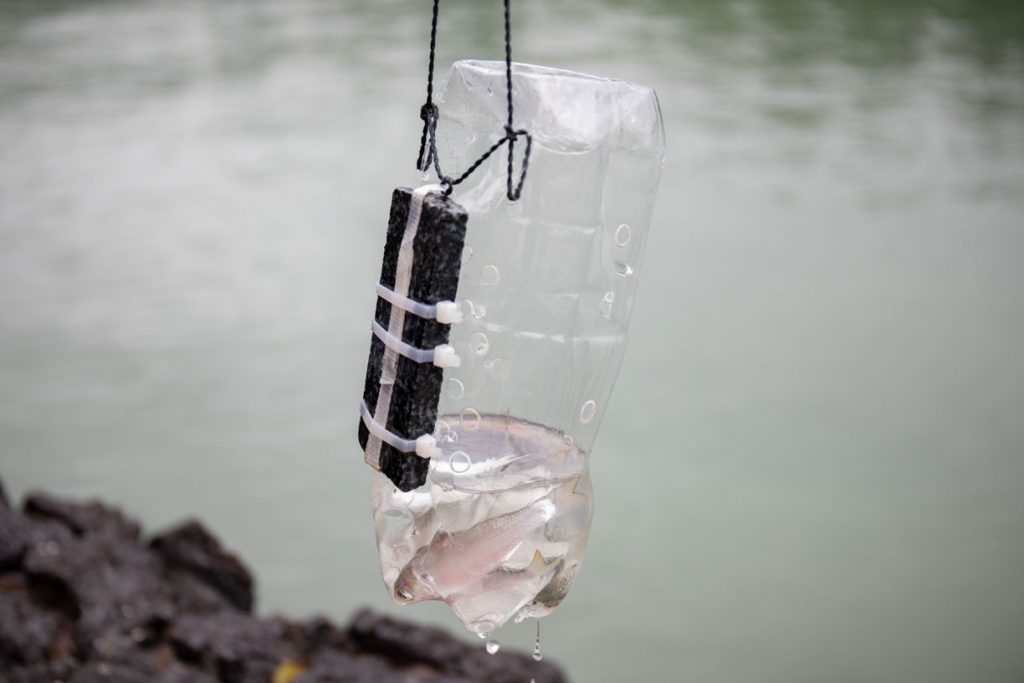 When asked what they would do with the fish, one lady replied that she was going to cook them later in the day and that they are a nice snack with Baijiu.
Another fishermen told us that he fishes here most days, he usually starts around 8 am and after only a couple of hours fishing he can fill a large bucket.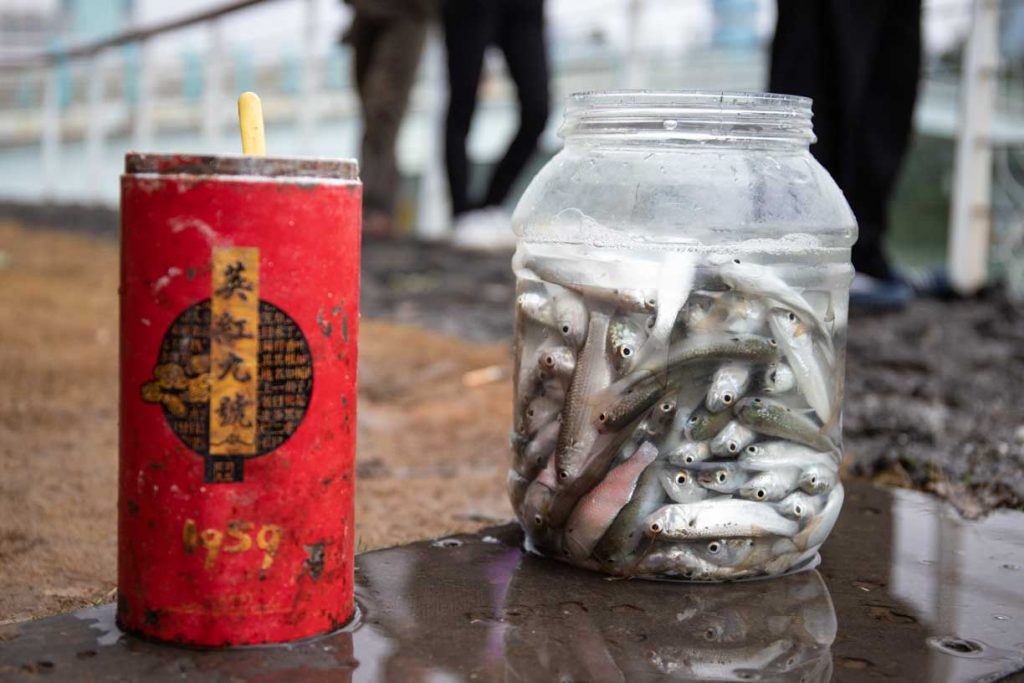 You can either make your own bottle fish trap at home or buy them for 35 yuan onsite. The spot is most popular at the weekends and you'll see more families taking part. Catch and release or take home to cook, you decide.
To make your own you'll simply need:
More information on how to make a bottle fish trap

1. An empty 1.5 – 2 litre bottle
2. A piece of string (around 10 meters long)
3. A pair of scissors
4. Something to weigh the bottle down (rocks work)
5. Flour for bait
6. An empty bucket to put your fish in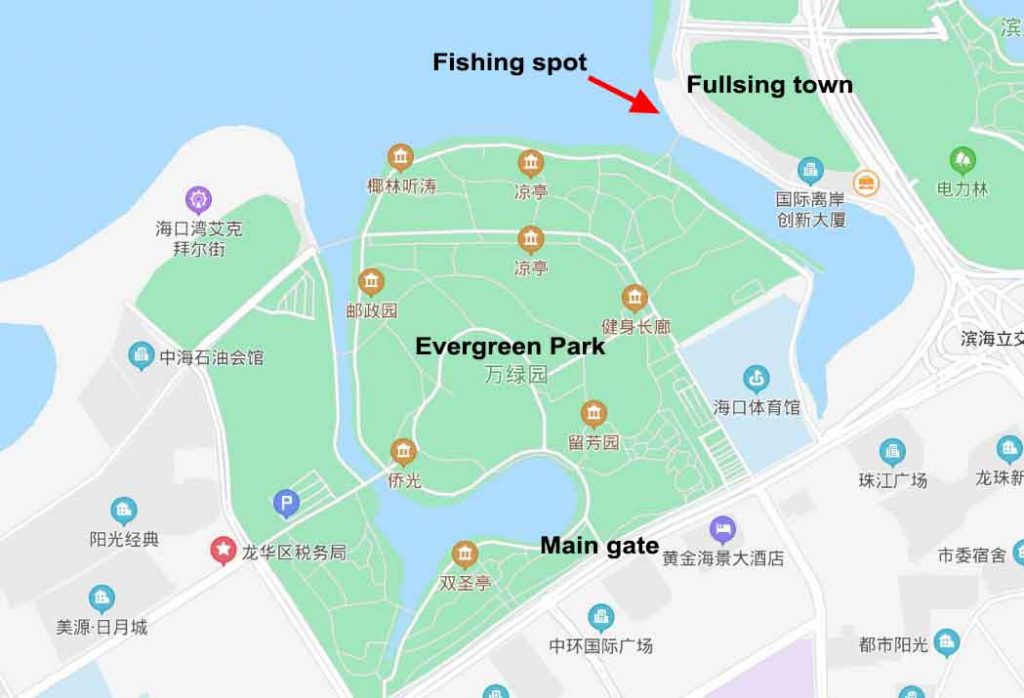 Now, this trap isn't going to catch you any river monsters but it's a fun and cheap way to spend some time outdoors and it's great for kids. If you are lucky, there could also be a free meal at the end of it!
Related article: Hidden ancient pagoda in the Wenchang countryside
Tropicalhainan.com launched it's official mini programme and WeChat account, scan the Qr code to keep up to date with news, sports, entertainment, travel, opinion and more.