Gaoshan Village is located in the northwest corner of the Guilinyang National Tropical Agriculture Park, near Xingyang Avenue.
It's was built in the early Tang and Song Dynasties and has a history of over 1,000 years. In recent years alongside the development of the Jiangdong New Area and Guilinyang the village has also undergone redevelopment bringing many of the buildings back to life.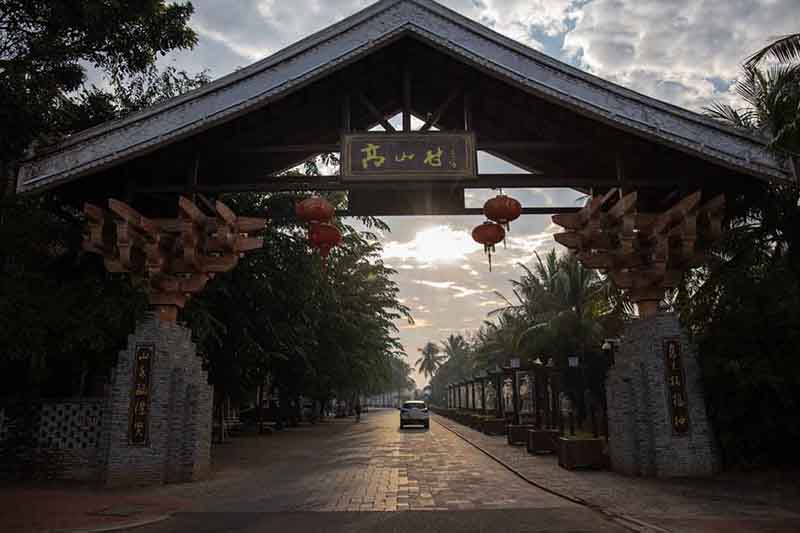 There are 467 households at Gaoshan and it has a population of around 1,400.

On July 13, 1605, a magnitude 7.5 earthquake occurred in the Dongzhai Port area of ​​Haikou City. Around 72 villages were submerged under the sea, causing more than 3,300 casualties.
Gaoshan survived. The name Gaoshan 高山 literally means "tall mountain" in Chinese. It was named this by locals shortly after the earthquake as it is built on higher terrain, although it's far from mountainous.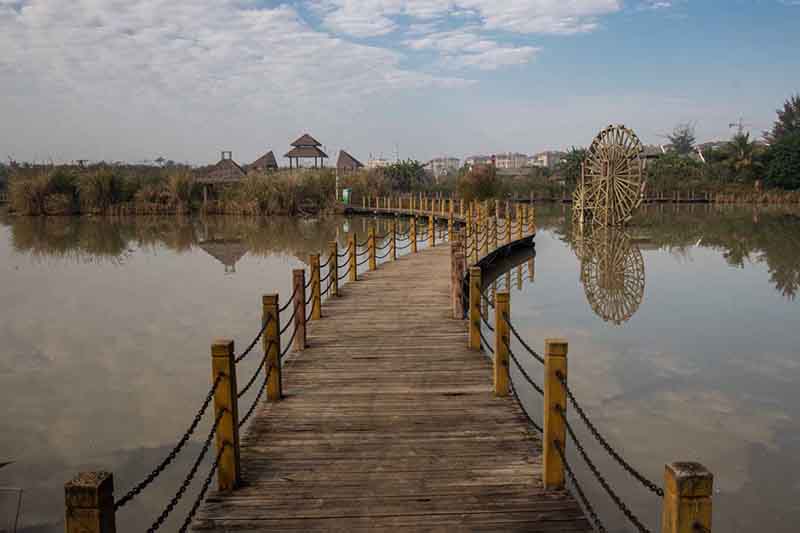 The village is built around a large lake and boardwalks have been constructed for visitors and locals to further explore the wildlife in the area. Part of the boardwalk has been sunk below water level, which is a viewing platform for underwater life at the village.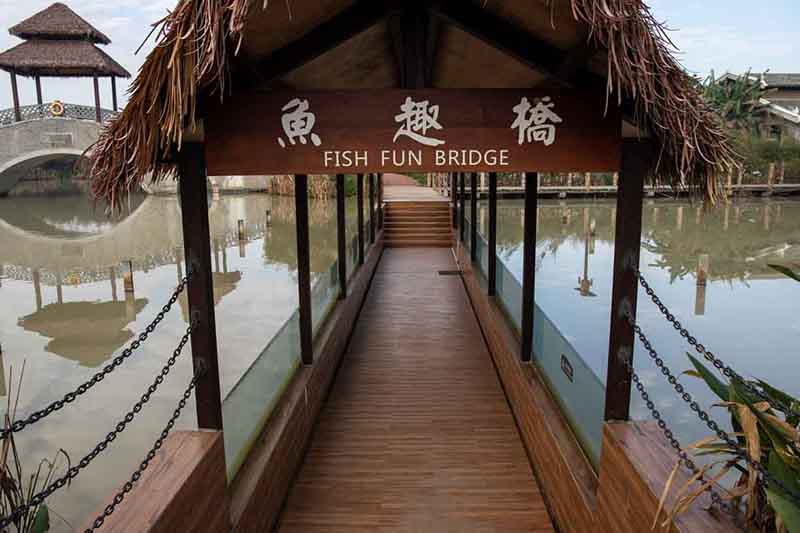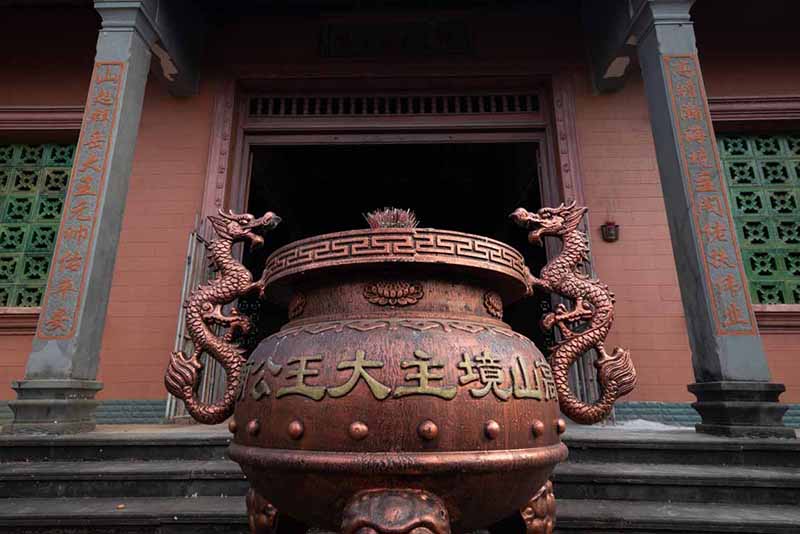 Gaoshan village has a long history and culture, more than 95% of the residents in the village have the surname "Lin".
In 2016, with the support of the Haikou Municipal government, it introduced leisure experience projects such as, home-stays, farmhouses and a farming experience.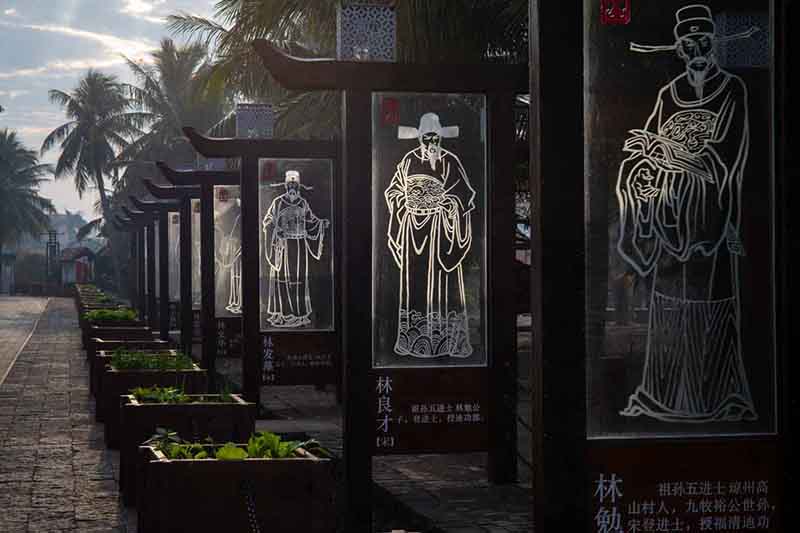 Since then Gaoshan Village has developed into a five-star rural tourism demonstration site with many of the local characteristics of Hainan.
A long history and culture, with beautiful scenery aren't the only things that put Gaoshan on the map.

It also has four famous foods, "The Guilinyang four famous cuisines" are mountain goose, Zhenjia fish, four east sea white shell and taro petiole with pickled cabbage soup.
Location
Gaoshan village is situated out of Haikou City and within the Jiangdong New Area. Also close by is the Jiangdong business administration center, the Jiangdong exhibition center, the tropical agriculture park, Guilin yang beach and the Guilin yang zoo.
Address: 海口美兰区高山村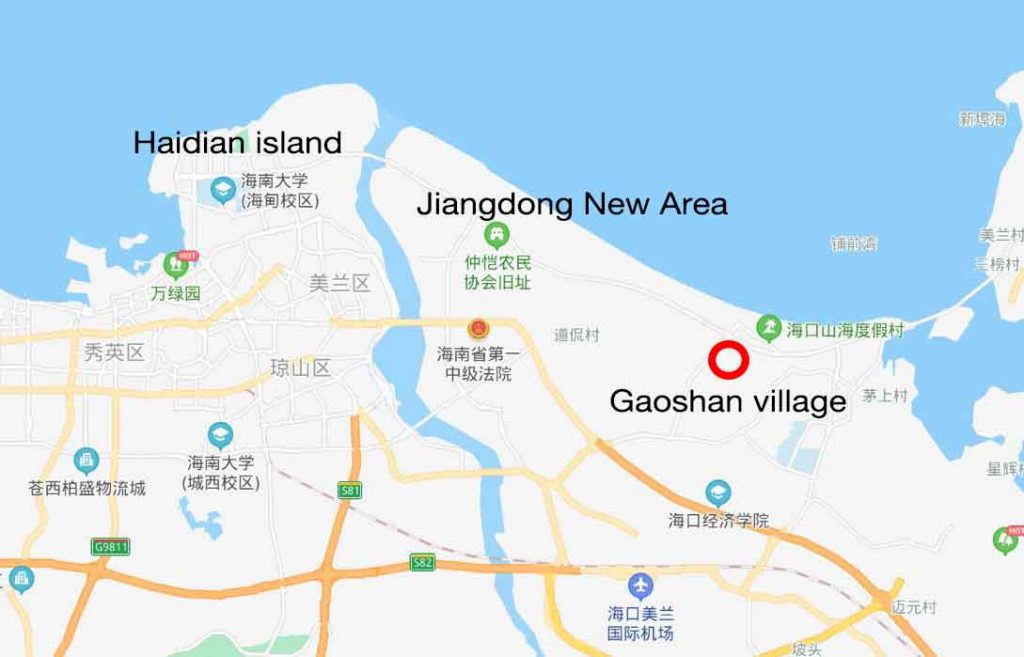 Related article: Yaocheng Village, Guilin yang, Haikou
Tropicalhainan.com launched it's official mini programme and WeChat account, scan the Qr code to keep up to date with news, sports, entertainment, travel, opinion and more.