Haikou Jiangdong Huandao Experimental School will start autumn 2022
September 1st, with the pouring of the last tank of concrete, Haikou Jiangdong Huandao Experimental School completed the main capping.
Next step of the project will be the completion of the decoration and outdoor areas, and then the school is expected to open in the fall of next year.
The Haikou Jiangdong Huandao Experimental School project started in December 2020.
The project will build 60 primary school classes, 18 kindergartens classes, 115 student dormitories and 57 teacher dormitories, providing a total of 2,400 primary school positions and 450 kindergarten positions.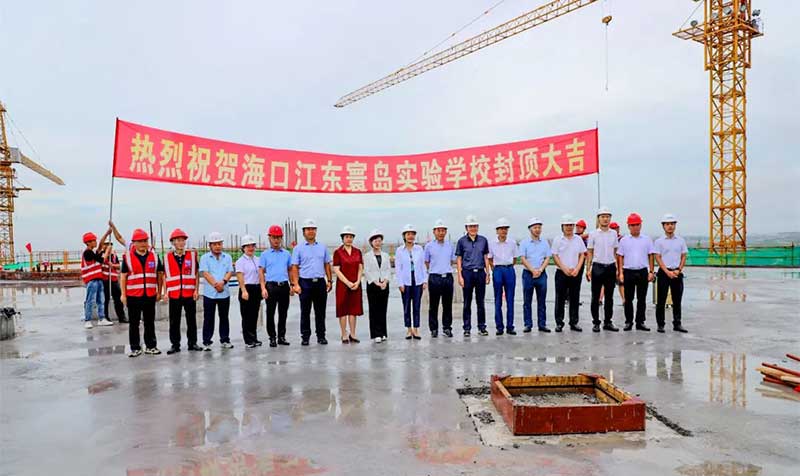 Currently, the main structure of the school has been completely capped, and 65% of the secondary structure has been completed.
The decoration and construction of the outdoor areas have also started.
According a spokesperson for China Huandao Group Co., Ltd., Haikou Jiangdong Huandao experimental school project has attracted a lot of attention and the school has now set up a new group to carry out preparations for the curriculum and supporting facilities.
It is reported that, the project will be fully completed by the end of this year.
Related article: 4 new Haikou public schools (campuses) will open or increase intake this autumn