Haikou Jiangdong New Area Administration and TropicalHainan.com jointly release new English section
Haikou, Jiangdong New Area Administration and TropicalHainan.com jointly release new online English section for the "Hainan Free Trade Port, Haikou Jiangdong New Area".

The tropicalhainan.com platform aims to provide a western perspective reflecting the international characteristics of the Haikou Jiangdong New Area to promote a global image, attract investment and serve the public and businesses.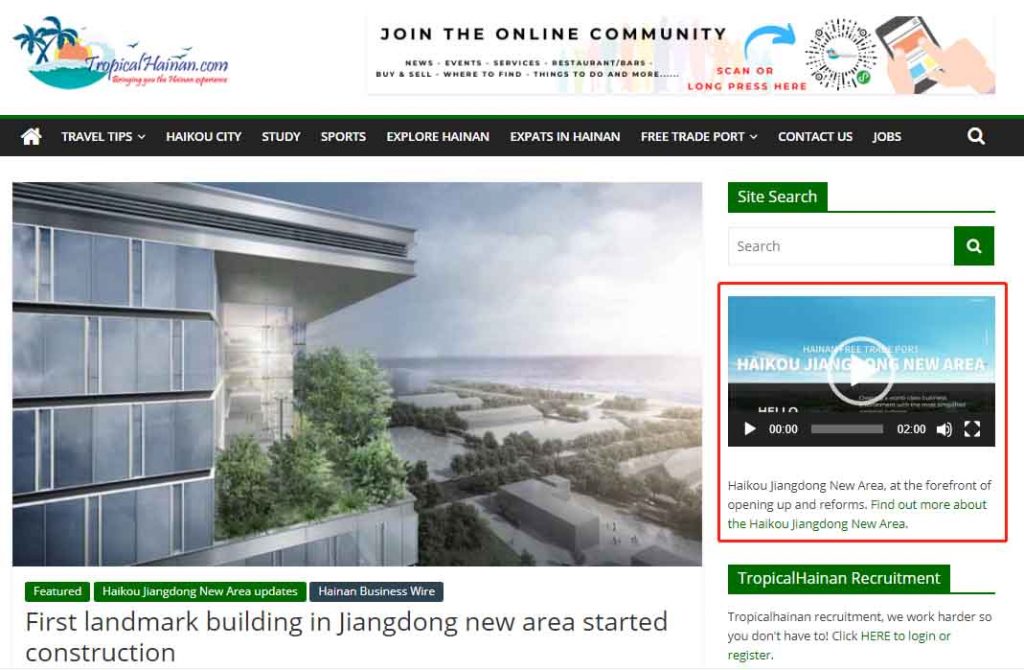 The launch of the Jiangdong section on tropicalhainan.com will help attract international companies to invest, find jobs and share in the development opportunities of the free trade port.
Additionally, the release of latest news, policies and information about the Jiangdong new area will also be shared on international social media accounts such as Facebook, Twitter, and LinkedIn.

The aim is to create a platform for global investors to further understand the construction of the Hainan Free Trade Port and understand the investment advantages of the Haikou Jiangdong New Area.

Tropicalhainan.com is currently the largest professional English language website in Hainan, the website is designed by westerners for an international audience and is dedicated to promoting business, tourism and culture on Hainan Island.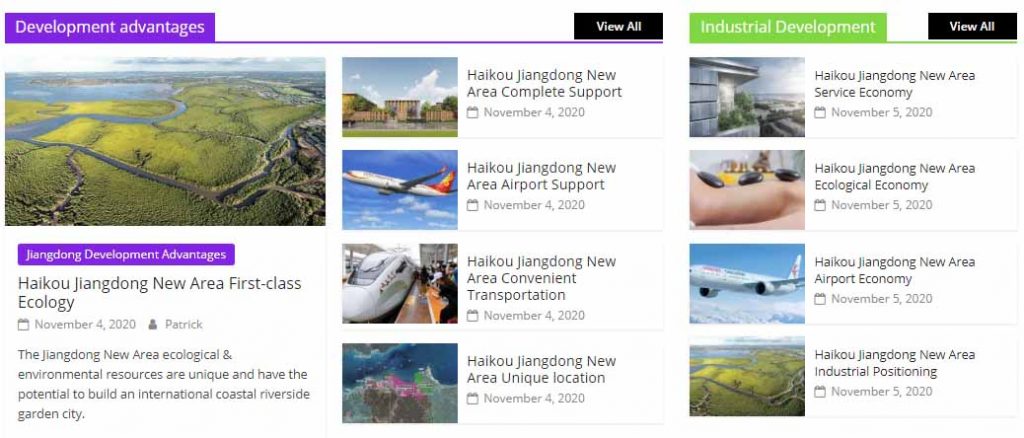 Tropicalhainan.com updates all the latest news and developments from the Jiangdong New Area on a daily basis and the content is linked back to the Jiangdong New Area webpage.
The Jiangdong New Area section reports on the positioning, location advantages, industrial planning and policy advantages with a large number of original, high-quality English articles, graphics, and promotional videos.
The section will be further developed over the coming months to bring Jiangdong New Area's online presence up to international standards.
The dedicated page will host the latest Jiangdong New Area News, Development advantages, Industrial Development, Development Priorities and other major sections concerning the Hainan Free Trade Port.
Global investors can discover more about the Jiangdong New Area through articles and new media and get a better understanding of the latest investment policies.

For development direction and construction results, global investors can directly contact the Jiangdong New Area Administration Bureau through Business@tropicalhainan.com or telephone 86-898-68603376 / 86-898-68662391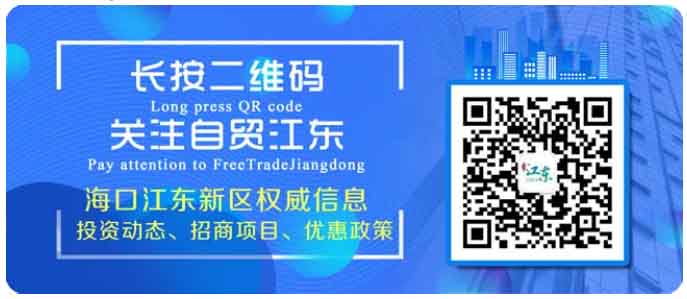 Related article: Visit the new Jiangdong New Area page on tropicalhainan.com here
Tropicalhainan.com launched it's official mini programme and WeChat account, scan the Qr code to keep up to date with news, sports, entertainment, travel, opinion and more.