Hainan hotels to curb disposable consumables starting September 1st
Hainan has followed Shanghai in calling on hotels to reduce the supply of disposable items in rooms, becoming the second region to introduce such an environmental protection initiative, the local hotels association said.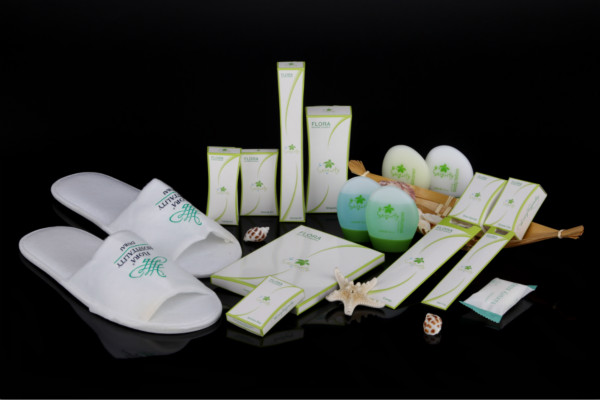 "The proposal, initiated by 198 major hotels in Hainan after a joint investigation, advocates that starting from Sept 1, all hotel rooms on the island will no longer provide eight kinds of disposable consumables, including nail files, razors, shoe polishers, moisturizers, envelopes, sewing bags, disposable slippers and cotton swabs," Wang Deyu, deputy secretary-general of the Hainan Tourist Hotels Association, said in Haikou, the provincial capital, on Friday.
Guests with specific requirements will be able to collect one-off supplies at the hotel reception desk, or have them sent to their rooms free of charge.
"The association suggests hotels make their own action plans and put tips in places such as the hotel lobby and social media platforms about the changes, encouraging guests to participate in the environmentally friendly action while ensuring necessary services for hotel guests," Wang said.
"Random discarding of hotel disposables has become a problem that needs an effective solution. It has not only caused waste of precious resources but has also led to direct or potential harm to the environment because they are hard to resolve."
At the same time, media reports in Hainan have said some disposable goods have quality problems due to lax production management and supervision and could be harmful to hotel guests.
Wang said Sanya Bay Mangrove Tree Resort, a major five-star hotel cluster for conferences, expos and holidaymakers with more than 3,000 rooms, stopped supplying disposables to its hotel rooms early this year and had achieved encouraging economic benefits.
"Spending on disposable slippers at the resort hotels, for instance, has seen a remarkable reduction thanks to the introduction of the new practice," Wang said.
Amanda Lyu, a manager who works for a US-brand hotel in Sanya, said, "I believe most guests will welcome the proposal because it will save resources and be good for everyone."
Liu Min, a businesswoman who travels frequently in China and abroad, applauded the proposal.
"It won't bring much inconvenience, and will save a lot of materials and cut potential pollution risks," she said.
There were 5,064 hotels in Hainan at the end of last year, with about 300,000 rooms and around 500,000 beds. More than 100 international hotel brands operate on the island, the most in the country, according to the association.
"Control of disposable goods supply to hotel rooms is of great significance in reducing waste of resources and avoiding risks of new pollution," Wang said. "With promotion of the practice, we aim to help consumers develop the sense and habit of using less disposable goods, for the good of society and the environment."
The southernmost island province, popular for its tropical climate and landscape, soft beaches and holiday resorts, is taking a slew of measures to protect its ecological resources and the environment.
The provincial Ecology and Environment Department said earlier this year that it will phase out single-use plastic bags by 2020 in a bid to ease pollution.
Source: ecns.cn