A 5.0 magnitude earthquake rocked the Beibu Gulf, striking approximately 155 kilometers away from Haikou, according to official reports from the China Earthquake Networks Center. The seismic activity occurred at 3:07 AM local time on June 24th, with a focal depth of 20 kilometers.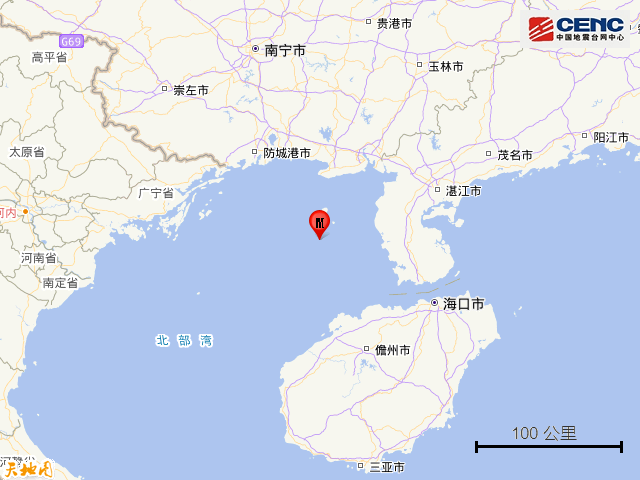 Impact on Haikou and Surrounding Areas
The earthquake's epicenter, situated at a latitude of approximately 20.72 degrees north and a longitude of 109.07 degrees east and lies approximately 64 kilometers away from the nearest coastline. Haikou, the capital city of Hainan Province, is located approximately 155 kilometers from the seismic centre.
Surrounding Areas Affected
Neighboring cities near the epicenter include Yinhai District and Haicheng District in Guangxi, which are roughly 82 kilometers and 84 kilometers away, respectively. Tieshangang District in Guangxi is situated 97 kilometers from the epicenter, while Hepu County in Guangxi is about 106 kilometers away. Leizhou City in Guangdong is approximately 109 kilometers from the epicenter. Beihai City in Guangxi is around 85 kilometers away.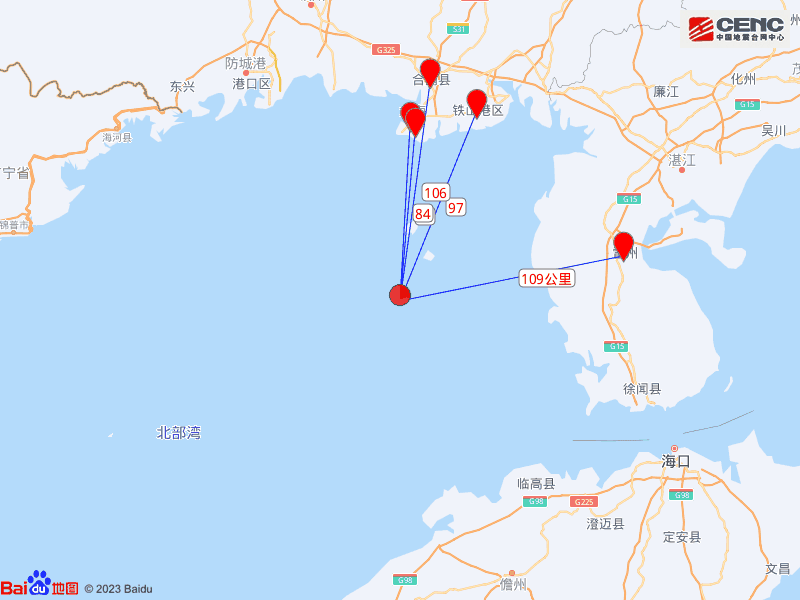 Geographical Details
The topography near the epicenter shows an average elevation of about 31 meters within a 5 kilometer radius.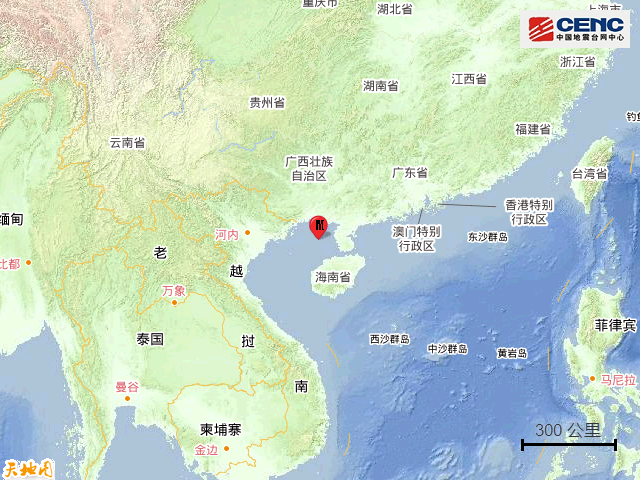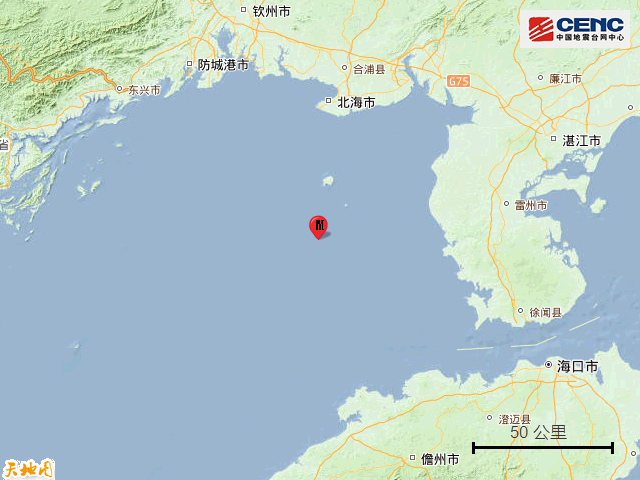 Historical Earthquakes in the Area
Based on the China Earthquake Networks Center's earthquake catalog, there have been two earthquakes measuring 4.0 or above in magnitude within a 200-kilometer radius of the epicenter over the past five years. The largest earthquake recorded within this range occurred on October 12, 2019, in Beiliu City, Guangxi, measuring a magnitude of 5.2. The distance between the recent earthquake's epicenter and Beiliu City is approximately 221 kilometers. For a visual representation of historical earthquake distribution, see the accompanying map below.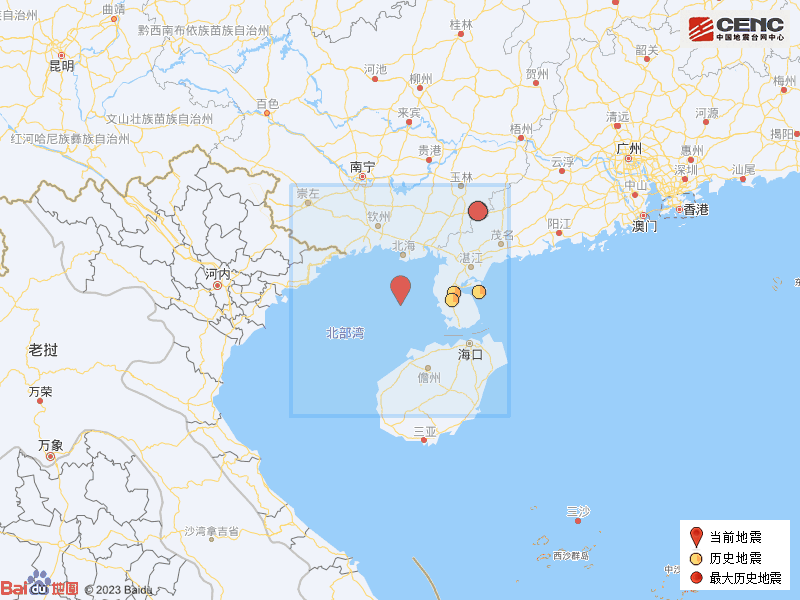 Ongoing Monitoring
According to reports, authorities are closely monitoring the situation and evaluating any potential impact resulting from the earthquake in the Beibu Gulf region.
Related article: Travel tips on how to avoid traffic chaos during the Haikou Dragon Boat Festival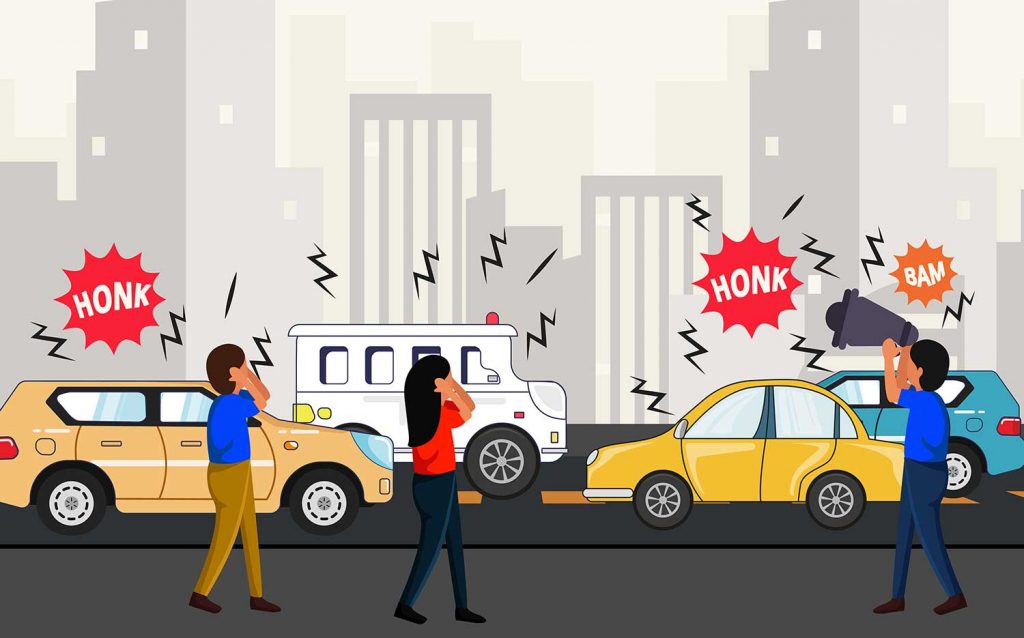 If you would like to make a comment, compliment or complaint about any aspect of living or working in Hainan Island, we'd love to hear from you. We pass all communications on to the relevant services. Please keep it polite and to the point.