Travel agents, policies and contact details for Hainan visa free travellers.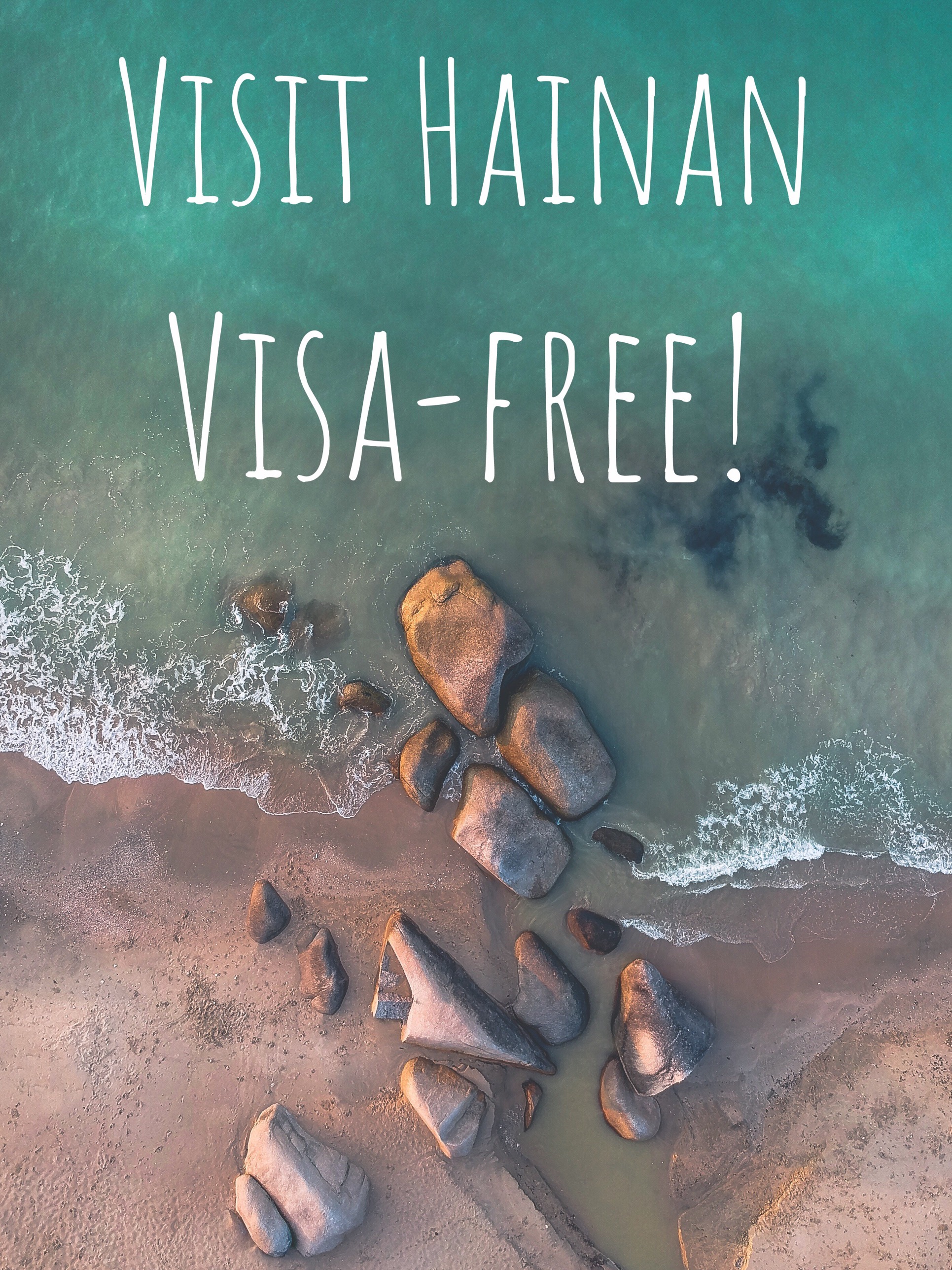 Hainan's 59 countries visa-free policy has been implemented since May 1st 2018.
Approved by the State Council since May 1st 2018, the duration of stay for visa-free entry travellers has been extended to 30 days and the group visa-free policy has been relaxed to an individual visa-free one.
Hainan visa-free list of 59 countries:
Russia, The United Kingdom, France, Germany, Norway, Ukraine, Italy, Austria, Finland, Netherlands, Denmark, Switzerland, Sweden, Spain, Belgium, Czech Republic, Estonia, Greece, Hungary, Iceland, Latvia, Lithuania, Luxembourg, Malta, Poland, Portugal, Slovakia, Slovenia, Ireland, Cyprus, Bulgaria, Romania, Serbia, Croatia, Bosnia and Herzegovina, Montenegro, Macedonia, Albania, the United States, Canada, Brazil, Mexico, Argentina, Chile, Australia, New Zealand, Korea, Japan, Singapore, Malaysia, Thailand, Kazakhstan, Philippines, Indonesia, Brunei, United Arab Emirates, Qatar, Monaco, Belarus.
Policy content:
The above-mentioned nationals can travel to Hainan with an ordinary passport so long as they book through a registered travel agency established in Hainan. They can enter Hainan without a visa and stay in the province for up to 30 days.
Important notes:
1. During their visa-free stay in Hainan, foreign visitors shall abide by the provisions of Chinese law and shall not exceed the permitted scope of the visa or stay over the time limit. If staying in a hotel, the hotelier shall register the person(s) at the local police station within 24 hours. If foreign travellers lodge at a residence other than a hotel, they or an hotelier must register at the local police station within 24 hours of arriving at their destination or at the foreigner service station in the area where he or she resides.
2. The public security bureau at or above county level or the entry-exit inspection bureaus shall deal with travellers who exceed the scope or time limit of their stay and fail to register their accommodation in accordance with the Law of the People's Republic of China.
Visa -free consultation contact details.
Exit and Entry Administration Department of the Hainan Public Security Bureau
Tel: +86-898-68580612
Email: hainancrj12163.com
Exit and Entry Administration Department of the Haikou Public Security Bureau
Tel: +86-898-31652059
Email: HK68590746@163.com
Exit and Entry Administration Department of the Sanya Public Security Bureau
Tel: +86-898-88869902
Email: sanyacrj@163.com
Exit and Entry Administration Department of the Yangpu Development Zone Public Security Bureau
Tel: +86-898-31559677
Email: yangpucrj@163.com
Exit and Entry Administration Department of the Qionghai Public Security Bureau
Tel: +86-898-62896322
Email: qionghaicrj@163.com
Exit and Entry Administration Department of the Wenchang Public Security Bureau
Tel: +86-898-63235606
Email: hnwccrj@163.com
Exit and Entry Administration Department of the Chengmai Public Security Bureau
Tel: +86-898-67070029
Emai: 307656239@qq.com
Travel agents in Hainan that can process individual traveller applications (recommended by the Hainan Provincial Travel Agents Association)
Language: Russian
Sanya Haolide International Travel Agent
Tel: +86-898-88259286
Email: 852132464@qq.com Contact Miss Fu
Tel: +86-898-88259286
Email: 178002739@qq.com Contact Miss Yang
Hainan Zhujiang International Travel Agent
Tel: +86-898-31092279
Email: 2473300635@qq.com Contact Mr Ji
Sanya Shengda International Travel Agent
Tel: +86-898-88211008
Email: 2568851440@qq.com Contact Miss Wang
Language: Korean
Hainan Chenggong Xing International Travel Agent
Tel: +86-898-38892897
Email: Wang201153@nate.com Contact Miss Jin
Hainan Gaoli Holiday Travel Agent
Tel: +86-898-31090009
Email: 294690925@qq.com Contact Miss Pu
Hainan Nanhu International Travel Agent
Tel: +86-898-66763591
Email: 1751614518@qq.com Contact Miss Pu
Language: English
Hainan Kangtai Travel Ltd.co
Tel: +86-898-65250603
Email: ganm@wuaking.com Contact Miss Gan
Hainan Haoyang International Travel Agent
Tel: +86-898-66776932
Email: 123156383@qq.com Contact Miss Fan
Tel: +86-898-66776932
Email: 2978903872@qq.com Contact Miss Li
China Travel International Sanyaco ltd
Tel: +86-(0)186 89876969
Email: danny_ji@yeah.net Contact Mr. Ji
Hainan Classic Holiday Travel Agent
Tel: +86-898-66160197
Email: 1252301679@qq.com Contact Miss He
Details for visa-free travel agent consultation services in Hong Kong and Macao (recommended by the Hainan Provincial Travel Agents Association)
Language: English
Hong Kong Hong Tai Travel Agent
Tel: (852)21088800
Email: cc@hongthai.com Contact Mr.Li
Tel: (852)23679663
Email: chinavisa@hkcts.com Contact Mr. Su
Macau China Travel Agent
Tel: (853)87998332
Tel: (853)87998148
Email: cts.macau2018@gmail.com Conatct Miss.Li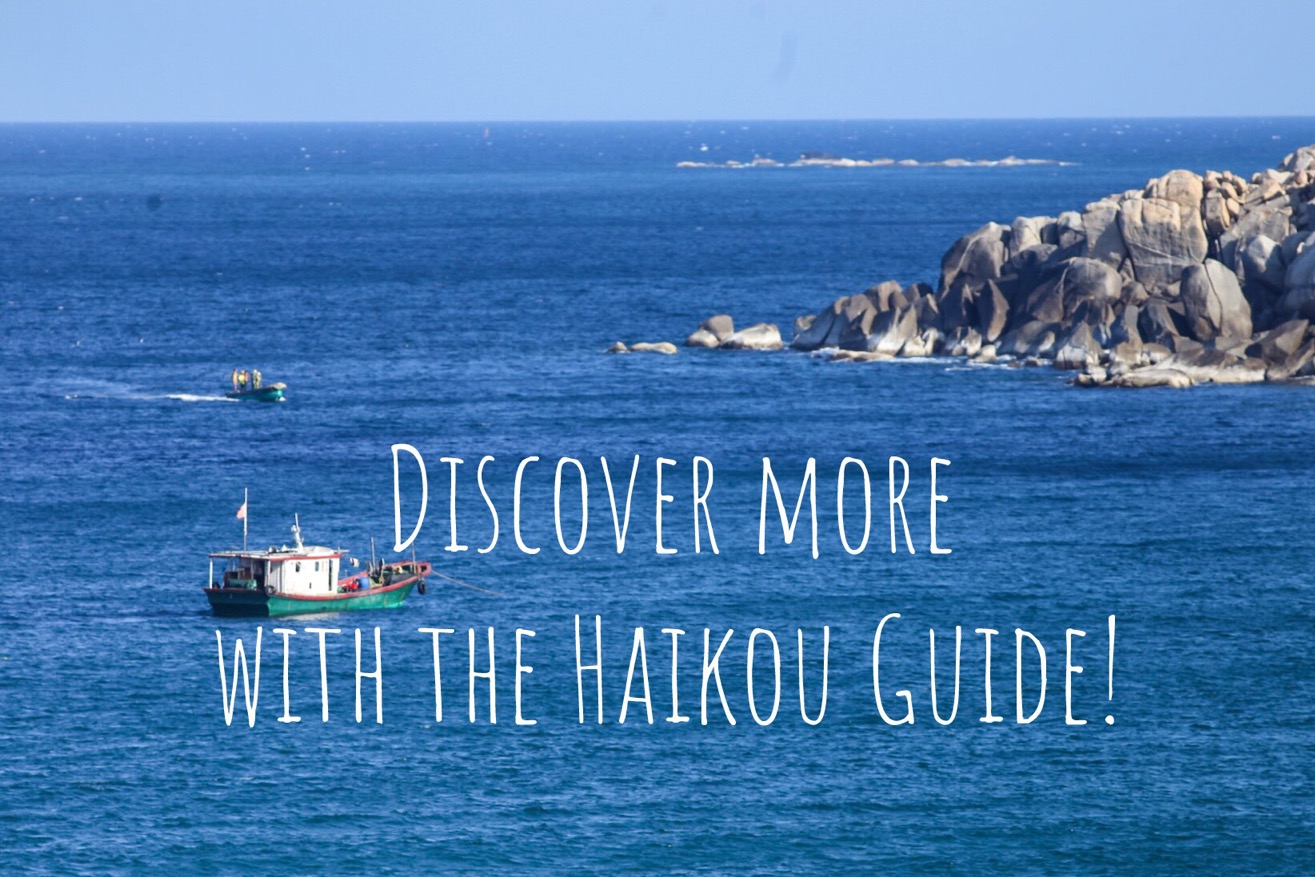 Published by the Haikou Foreign and Overseas Chinese Affairs Office and the Haikou Bureau of Foreign Experts Affairs
海口市外事侨务办公室 海口市外国专家局 主办
Scan the QR code to follow The Official Haikou Guide
(c) Copyright HaikouGuide all rights reserved, images or text may not be copied in part or full without express permission in writing. For permission contact haikouguide@tropicalhainan.com所有内容版权所有,未经授权,严禁转载。授权请联系 haikouguide @ tropicalhainan.com