Warmpaca alpaca products will be on show at the International Consumer Products Expo
Pet alpacas and alpaca wool products will be featured at the first China International Consumer Products Expo in Haikou
The first China International Consumer Products Expo will be held at the Hainan International Convention and Exhibition Center from May 7 to 10, 2021.
At the Expo, Warmpaca will not only bring their pet alpacas, but also the latest design for accessories such as scarves which are hand-woven from alpaca hair.

It will be the first appearance of Peruvian products at the Expo and Warmpaca has received strong support from the Peruvian Trade and Tourism Promotion Council (PROMPeru).

Alpacas are a national treasure of Peru where around 92% of the world's alpacas live. They also make an appearance in the middle of Peru's national emblem.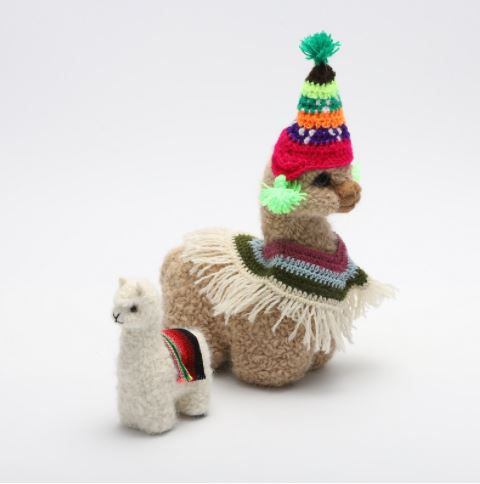 The Warmpaca is a brand of alpaca wool products that was founded by two young Peruvians and two young Chinese in 2016.
The company produces high-quality alpaca wool products and accessories. They employ a loose group of artisanal families in Peru to produce, research product design and improve quality.

Warmpaca has gained a lot of popularity in the Chinese market, and now there are Peruvian handmade alpaca products in 19 high-end shopping malls in seven cities across the country.

Since receiving the invitation to the Expo in December 2020, local craftsmen in Warmpaca have been busy making products and designing many new products for the Expo.

As a characteristic product of Peru, alpaca wool products are becoming more and more popular among consumers and it will become an important part of trade cooperation between China and Peru.

Related article: First International Consumer Goods Expo
Tropicalhainan.com launched it's official mini programme and WeChat account, scan the Qr code to keep up to date with news, sports, entertainment, travel, opinion and more.