Where to stream the latest TV shows & movies in China.
​Many of us are stuck in the house, unable to get to work and running out of things to do to keep us occupied.
If you are having a lazy day and fancy binge watching some good TV shows or catching up with the latest series then this article is for you.

There are many streaming APPs on the market but today are going to look at Ren ren shi pin (人人射频) which is a popular Chinese streaming APP for watching tv shows, movies and documentaries. It's also one of our favourites.

The APP is in Chinese but with this guide, you'll be able to sign up and navigate to a bank of top shows.

Download
The APP is available to download for free on the Android and Apple store. Apple users may need to make a Chinese itunes account to access Chinese APPs.

Find Ren ren by searching 人人视频(Rén rén shìpín)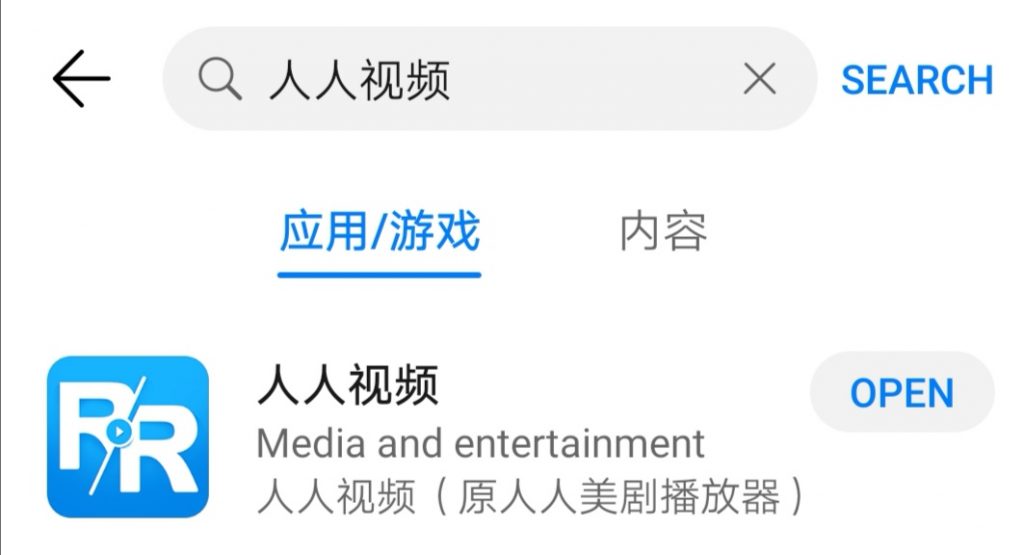 Make an account and log in.

Once the APP is downloaded, you'll need to make an account. You can sign in with Wechat and it may also ask you to register your mobile number.

You may also want a Chinese friend to help you read the terms and conditions at the bottom of the page before agreeing.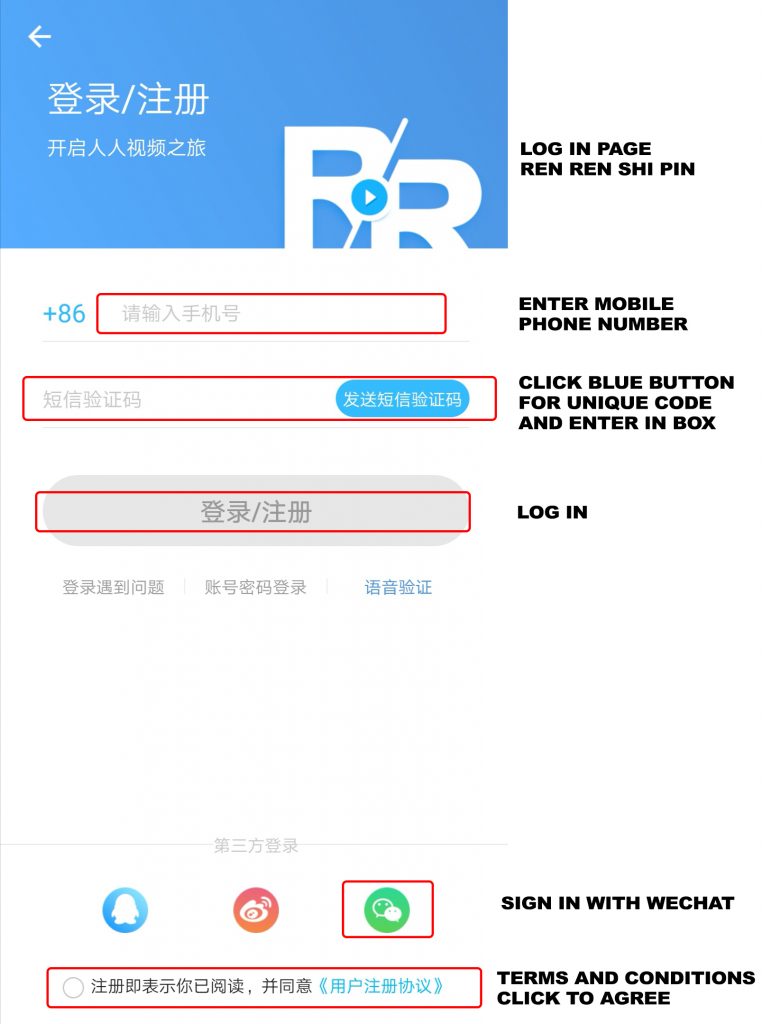 Subscription
Once you are logged in, you'll be free to use the APP as you please. Some shows you can watch for free while others require a subscription to the APP which can be paid monthly or with a one-off yearly fee. (fees may vary depending on device/operating system). Payment can be made through your WeChat wallet.

Where to find shows in English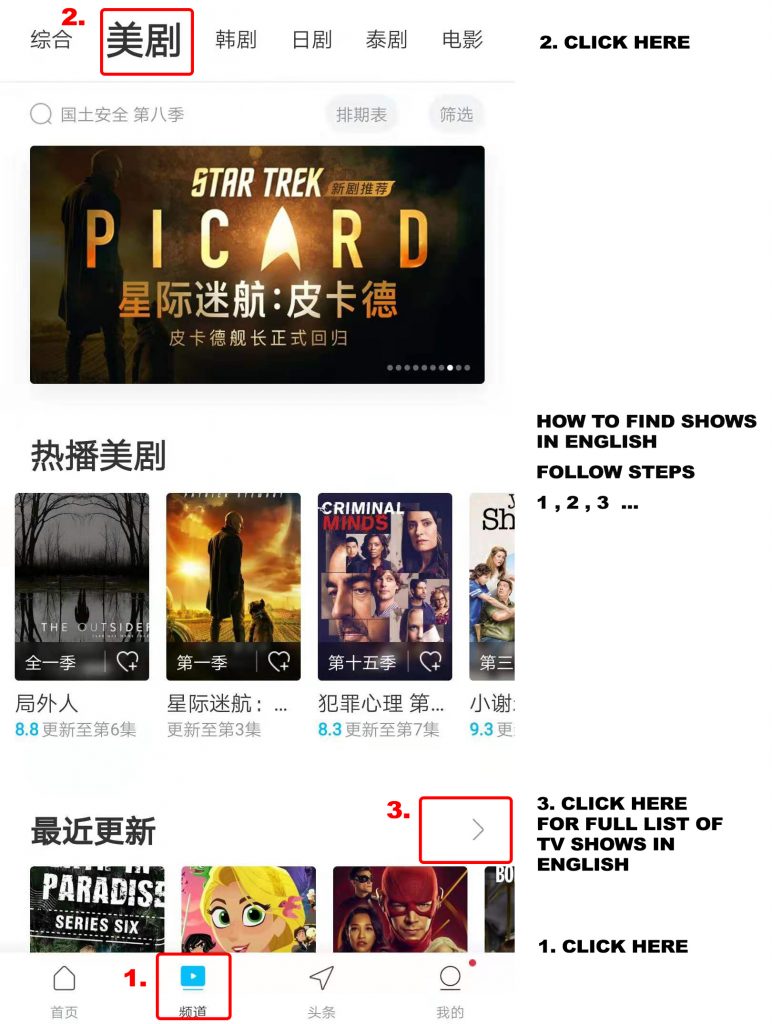 Further navigation of the menus…
Below we have translated some of the key search features on the menu.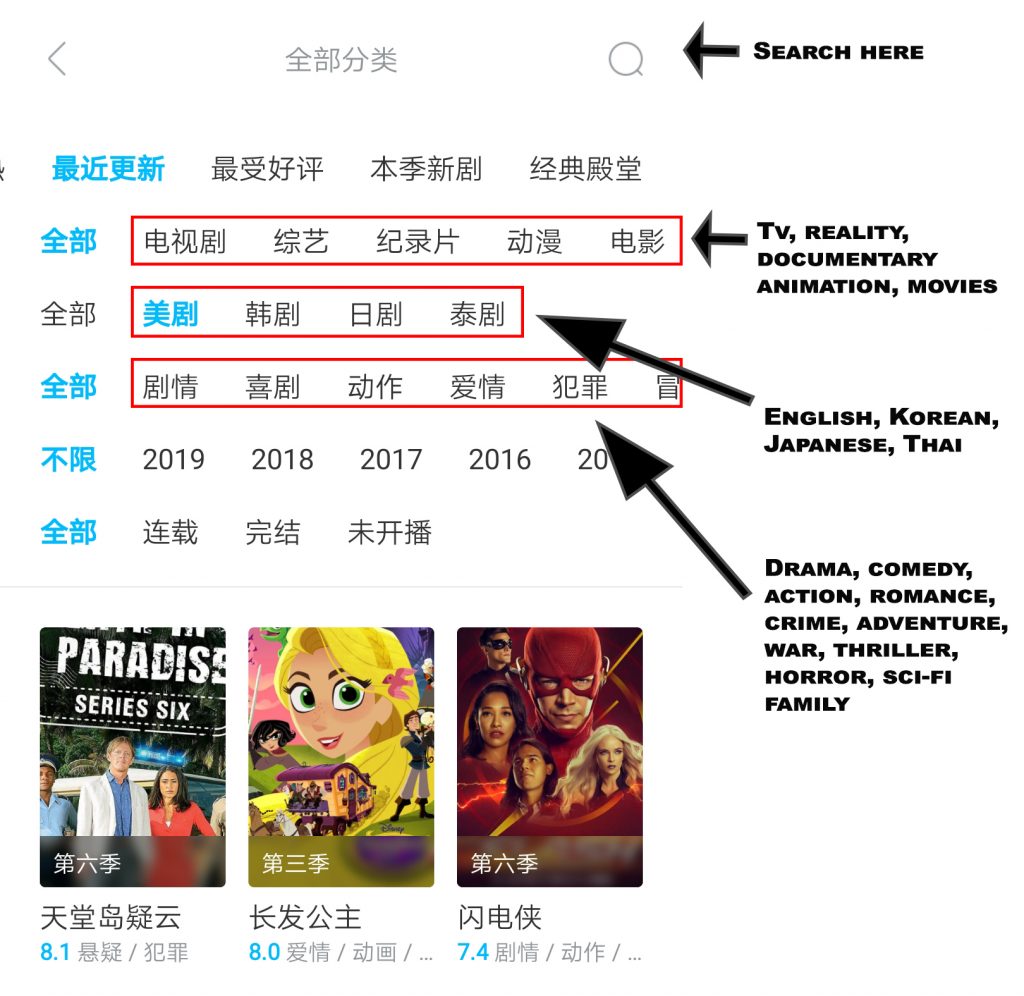 Related article: Step by step guide on ordering food using Mei tuan
Tropicalhainan.com launched it's official WeChat account, scan the Qr code to keep up to date with news, sports, entertainment, travel, opinion and more.