2692 newly registered enterprises in Haikou Jiangdong New Area in first 10 months of 2020.
According to the latest figures, by the end of October this year the number of enterprises in the Haikou Jiangdong New Area had reached 6,302, of which 2,692 were newly added in the first 10 months of 2020.
To create a modern business environment, the Haikou Jiangdong New Area has built an efficient, up-to-date and convenient government service environment for the advanced domestic and international areas whilst further optimizing and streamlining the approval process.

The Haikou Jiangdong New Area Administration has also launched a WeChat official account, which is based on its existing web platform.

They are currently paralleling their approval of service items from "desktop" to "mobile APP".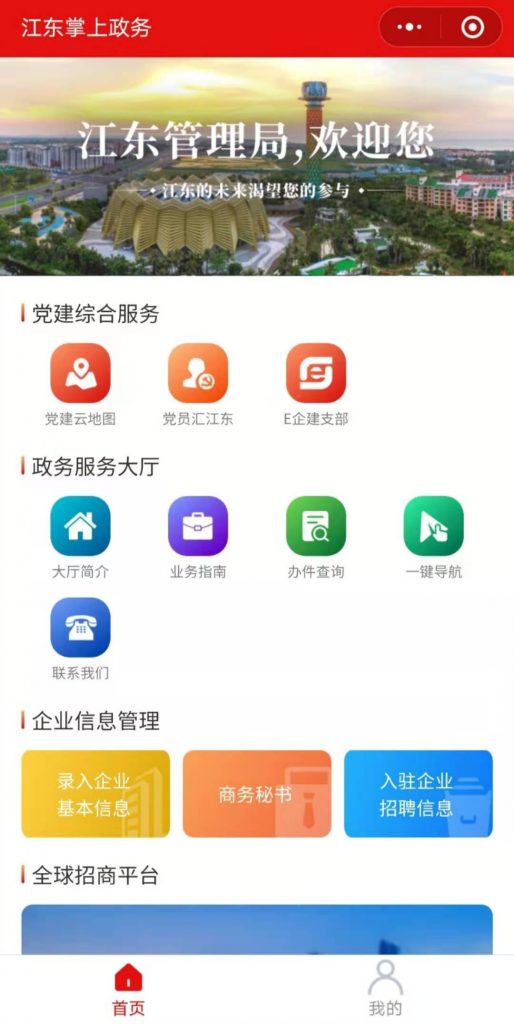 To access the platform search "Free Trade Jiangdong" (自贸江东) in the Wechat search function. Then enter "Handheld Government Affairs" (掌上政务) and click on the "Business Secretary" (商务秘书) module

A spokesperson for the New Area has reported that the Haikou Jiangdong New Area Administration has formulated a three-year action plan for optimizing the business environment of the park, learning from the experience of advanced international regions such as Singapore.
We are building towards strengthening top-level design, carrying out unified planning and collaborative innovation of the institutional systems, promoting freeness and convenience for investment, trade and entry & exit of personnel, Implementing systems for improved market access, piloting a quality defect insurance system, promoting the reform of "separation between business licenses and management licenses", and promoting the establishment of a work permit, visa and residence information sharing and joint inspection systems.
On October 21st, China Southern Airlines Group completed the first domestic aircraft leasing in Jiangdong New Area this year and In early November, Hainan's first business jet maintenance base officially started operations in the Jiangdong New Area
Related article: Haikou Jiangdong New Area and tropicalhainan.com jointly release new online English section
Tropicalhainan.com launched it's official mini programme and WeChat account, scan the Qr code to keep up to date with news, sports, entertainment, travel, opinion and more.